I really don't wear purple enough. Every time I find a purple piece I like, I wonder why I don't wear it even more! I tried on the print version of this top during my anniversary sale haul last month. I didn't originally see this plum color during that trip, and although I ended up saying no to the print, I decided to say yes to the plum! It was randomly hanging on the rack along with some other miscellaneous anniversary sale pieces and I went ahead and snagged it!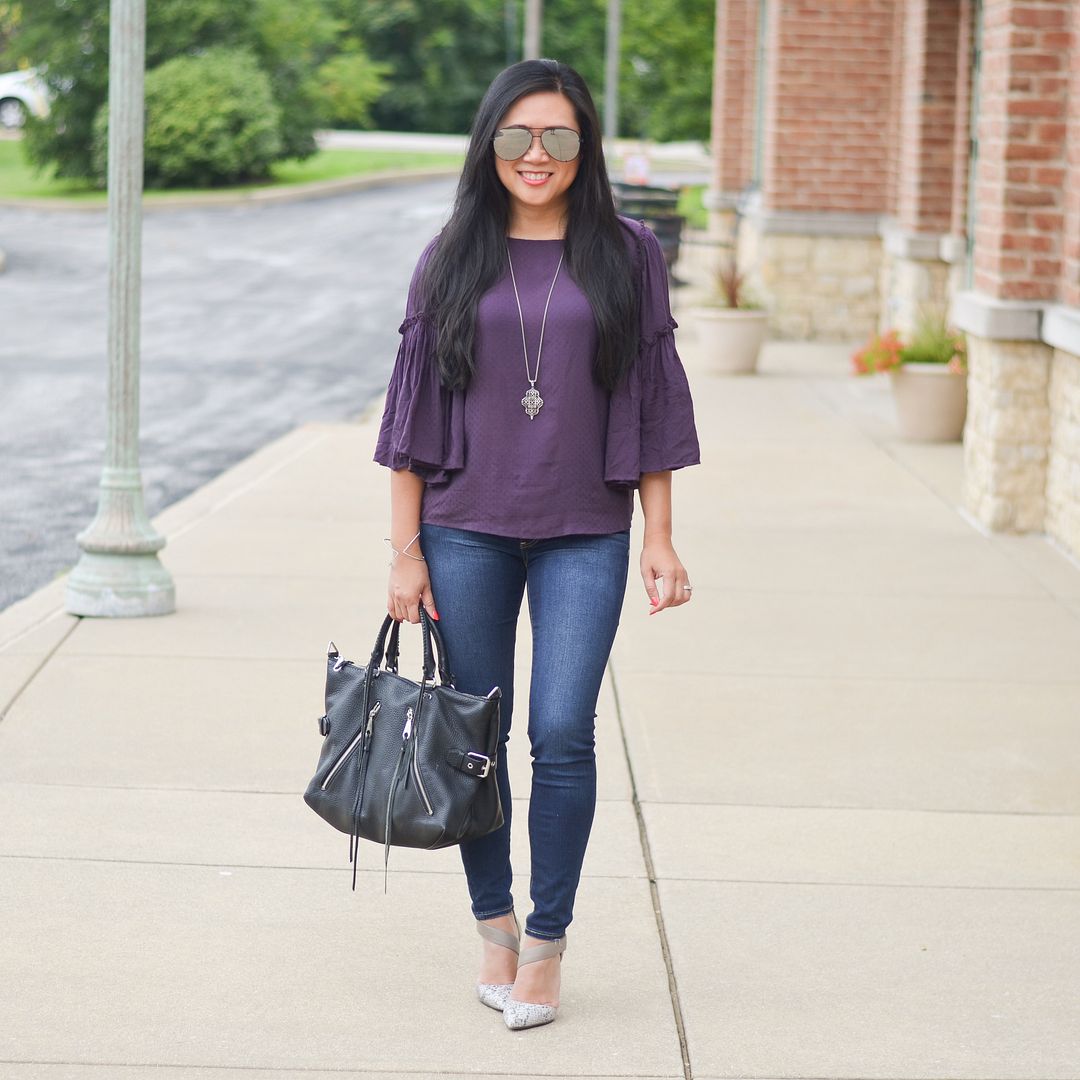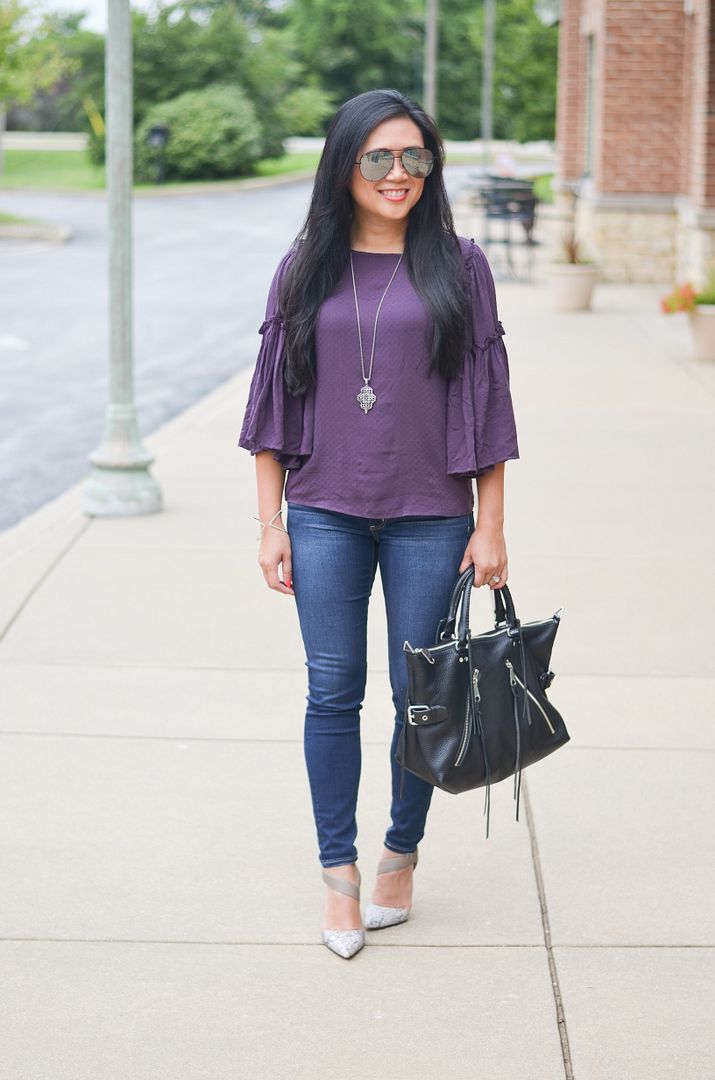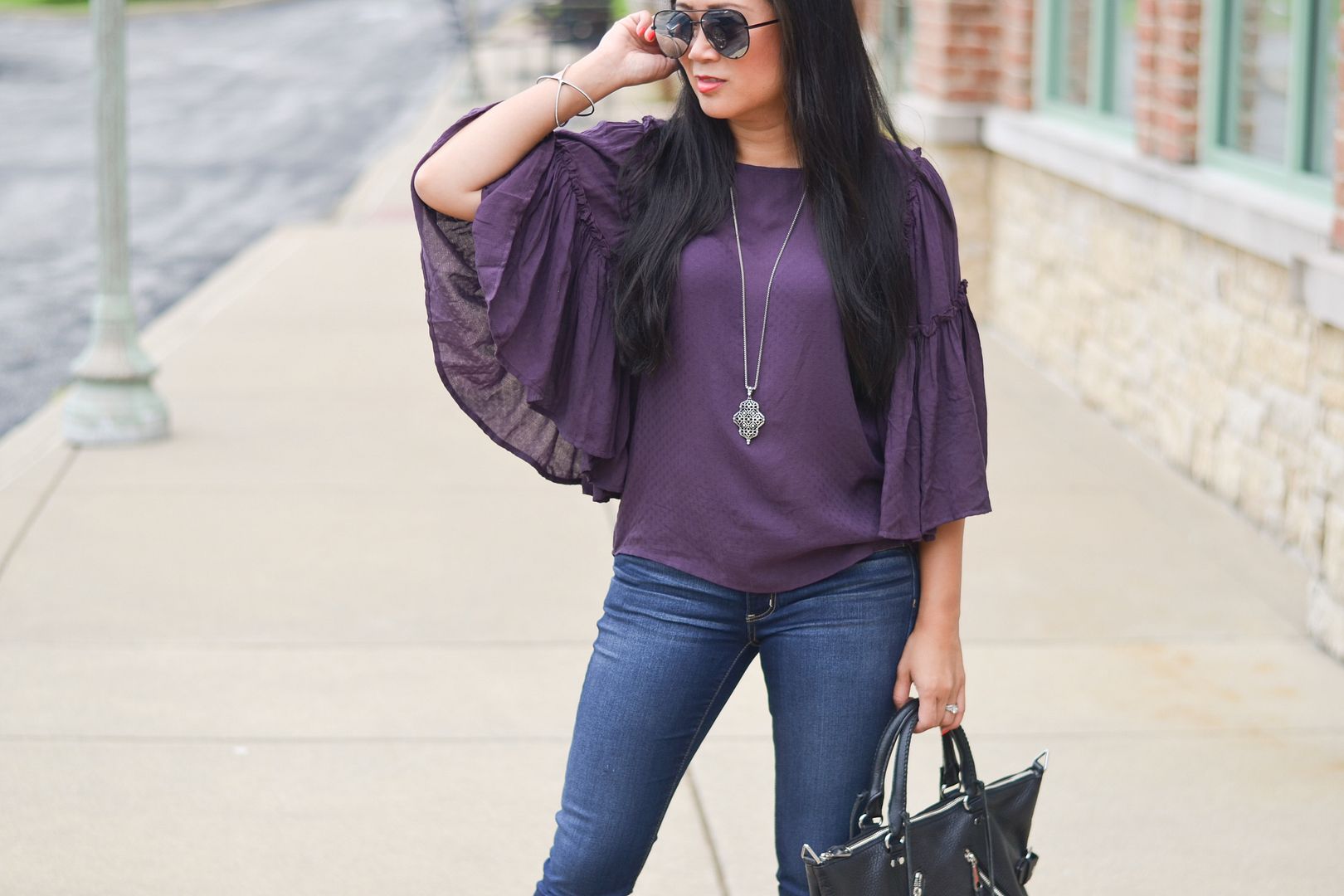 I realize the large, voluminous sleeve is super trendy at the moment and it's likely I may hate this top next year. But the color was too good to say no to, and I loved the length and fit through the bodice. I also like the the sleeves are 3/4 length so that they really don't get in the way (i.e. I don't have to worry about them falling in the toilet when I wipe!! Ha!)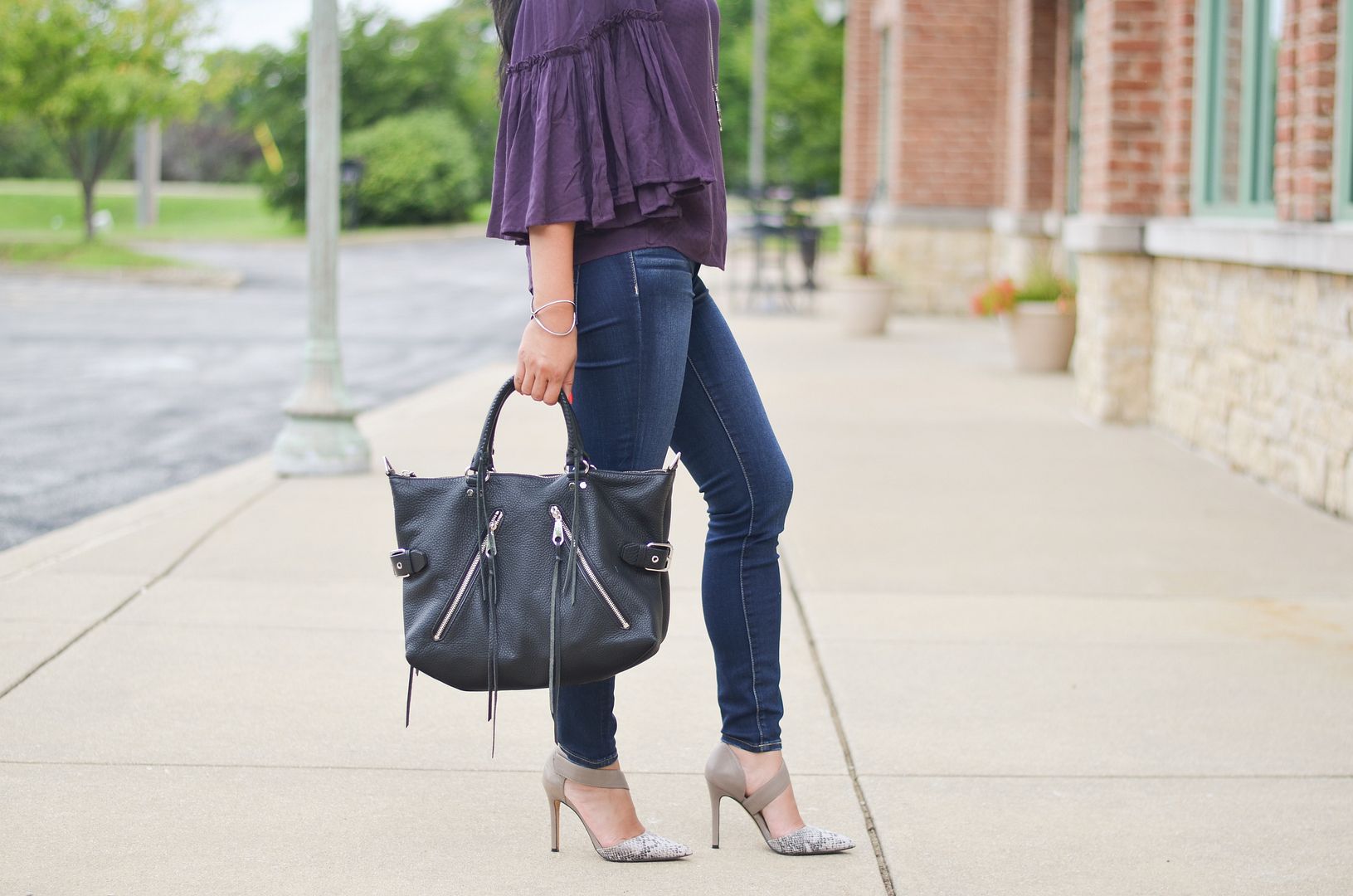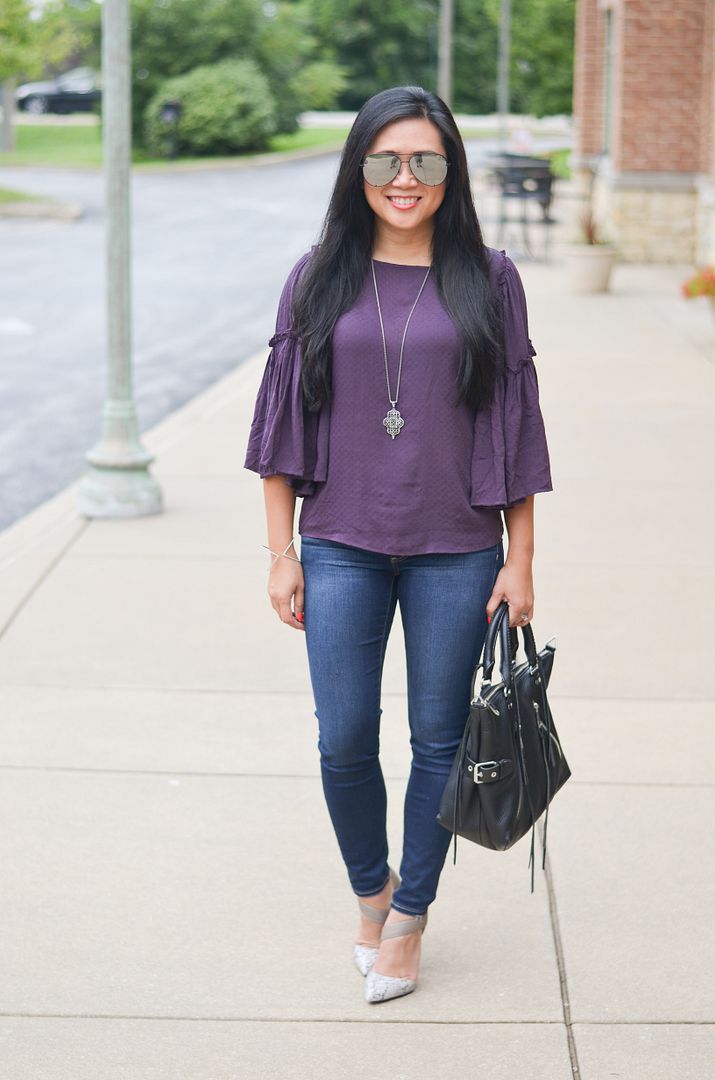 Short and sweet for you today, much like this top. On Friday, I will be sharing all the other things I've been buying lately, so be sure to tune in for that! Happy hump day!

SHOP THE LOOK: