Random Wednesday night post, but I always feel bad leaving you guys hanging without any posts or explanations on what's going on in my life!! If you follow me on Snapchat, you probably have a pretty good idea, but I'm going to assume the vast majority of you do not follow me there, so let me fill you in!!
A few weeks ago, a co-worker sent me a link to a social 5K event. It took place a week ago Thursday, and it's basically the most epic happy hour ever. All the local St. Louis area business have a chance to participate, and there's beer, food, a live cover band, and of course, the 5K. I'm not a runner, so I'm not sure why I always sign myself up for these things! Ha! It was not pretty, but I finished, about 7 minutes faster than I had expected to, and I just like being in downtown St. Louis anyway! This is me with the little group that signed up from our office.
Luckily, I packed the night before because that happy hour run turned into a pretty late night once we had dinner. We flew out first thing Friday morning to spend Labor Day weekend in San Antonio. I'll have to do a separate post about everything I did and everything I packed for the trip. But all in all, it was nice to see family! My sister and her son along with my dad were able to come in for the weekend also, and it's a pretty rare occurrence these days to have us together in the same city at the same time! This is me with my siblings at Bar Louie for late night drinks and apps. (They called it a "reverse happy hour.")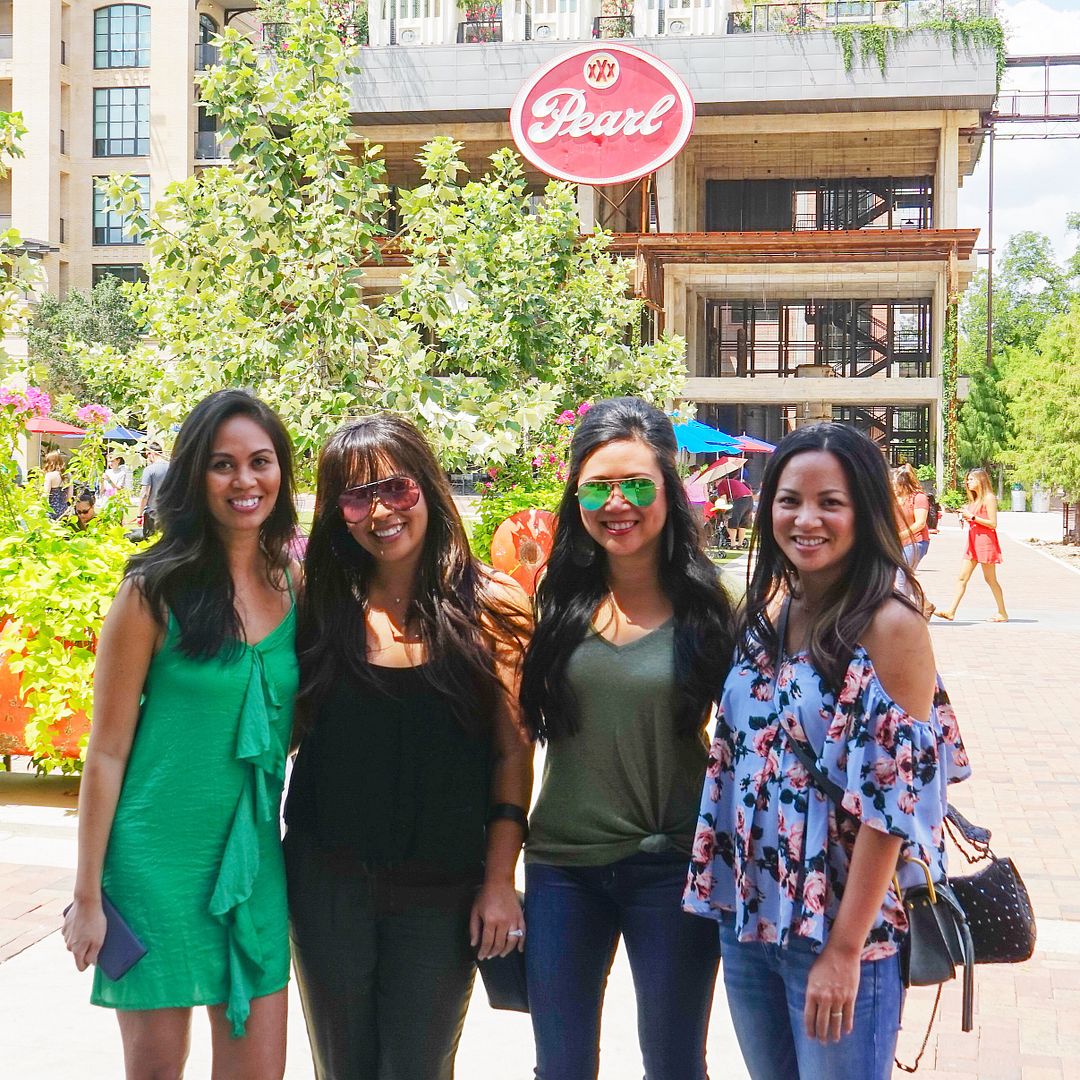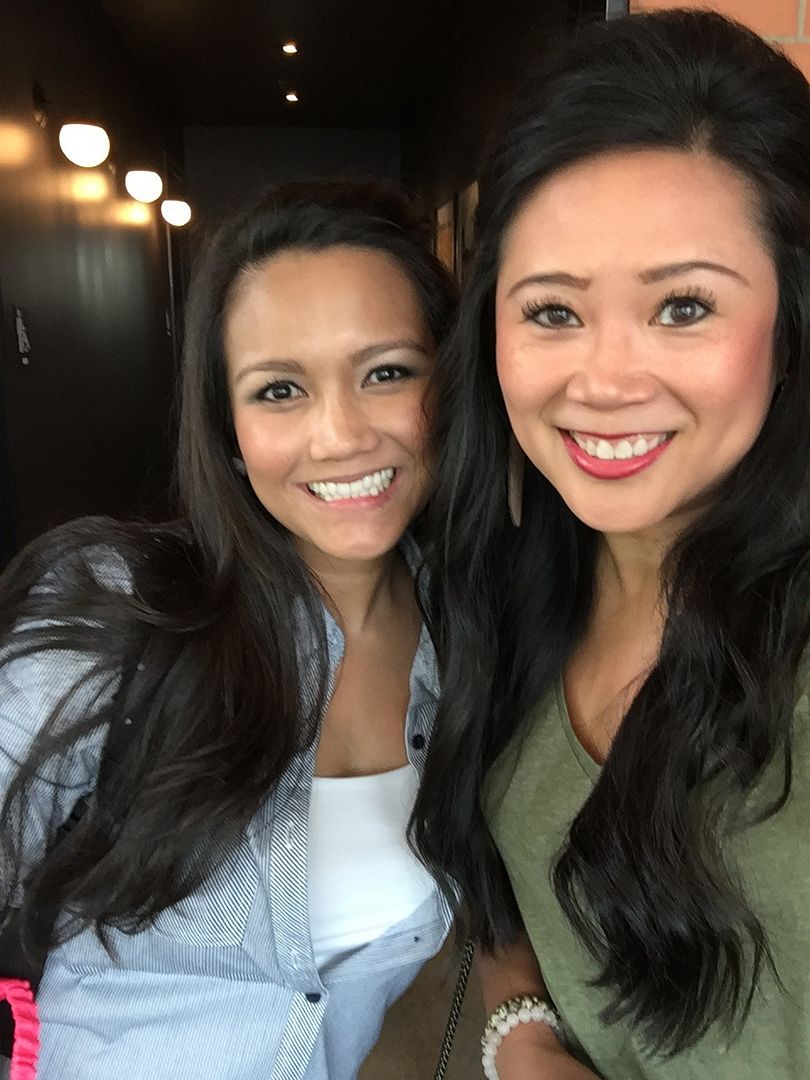 In addition to family, I got to visit with some life long friends. I literally grew up with these girls because our parents were also good friends and it's so awesome that we can go months or years without seeing each other, but everything falls right back into place when we are together. Again, I'll go more into detail about our time in San Antonio, but I wanted to share a couple of teaser pics in the meantime!
I tried to avoid it, but unfortunately, I had to schedule a work trip that overlapped Labor Day weekend. I've mentioned before spending a lot of time in San Diego. Well, the project is finally complete and we've been trying to get a photoshoot scheduled with a professional photographer. We have a meeting later this month where the photos will be presented, and the only time the photographer would be able to take the photos for us to have them for the meeting was the evening of Labor Day on the 4th with follow up the morning of the 5th.
So, I flew from San Antonio direct to San Diego, had dinner, then worked until 11pm local time, getting the cafe cleaned up and staged for photos. He took some photos that evening and then we were meeting again at 4:30am to take the remaining photos. It was off to the airport again for a 9:25am flight!
I find it impossible to sleep on planes anymore lately, so when I got home, I took a quick one hour nap and then I had to teach my regular 2 classes at the studio that evening. After I finished teaching, I realized I had little to no voice. When I woke up this morning, my voice was completely gone! I had been fighting a bit of a sore throat and a cough, and apparently even though I was feeling better, my voice decided to vanish!
I ended up staying home from work today so I could legit rest. I also figured my coworkers would be freaked out by my germ-bag self if they heard my voice, or lack thereof. I went to Urgent Care just to make sure it wasn't anything serious. They told me it was probably some sort of respiratory infection. They prescribed me some meds, so hopefully I'm on the road to happy and healthy!
Especially since I'm headed to Boulder tomorrow night!!! Yes. Totally a last minute trip. Remember my post last week when I was telling you how behind I was feeling? Well, I guess you can say, this is my way of catching up. Stephanie, pictured with me above, is the owner of the studio. Although she is already certified, she's certified under a different program and is doing the bridge program through The Pilates Center as well as becoming a host advisor. She is headed to Boulder this weekend to take some of her final exams, and I decided to tag along to watch and take some classes myself.
The husband has a car thing this weekend, and since I had plenty of Southwest points, it was a pretty easy decision for me to go! I'm really excited, and anxious especially in light of whatever is happening to my body at the moment! Please send me your healthy, Pilates-body-ready vibes!!
I will have a post ready for you on Monday like usual, but you probably won't hear from me on the blog until then! You can always follow along on Snapchat (@carylee07) or Instagram Stories (@morepiecesofme) to catch real-life happenings! Thanks for reading!