Well, I have not done a proper update on my Pilates certification in what feels like forever, so I figured it was time to do just that. It also works out quite well because 1) I tried Lululemon leggings for the first time ever (yes, I've finally made it to 2000 and late) and 2) Toesox sent me an overabundance of goodies and I had to try and at least share a couple of those products with you! Ok, let's get started.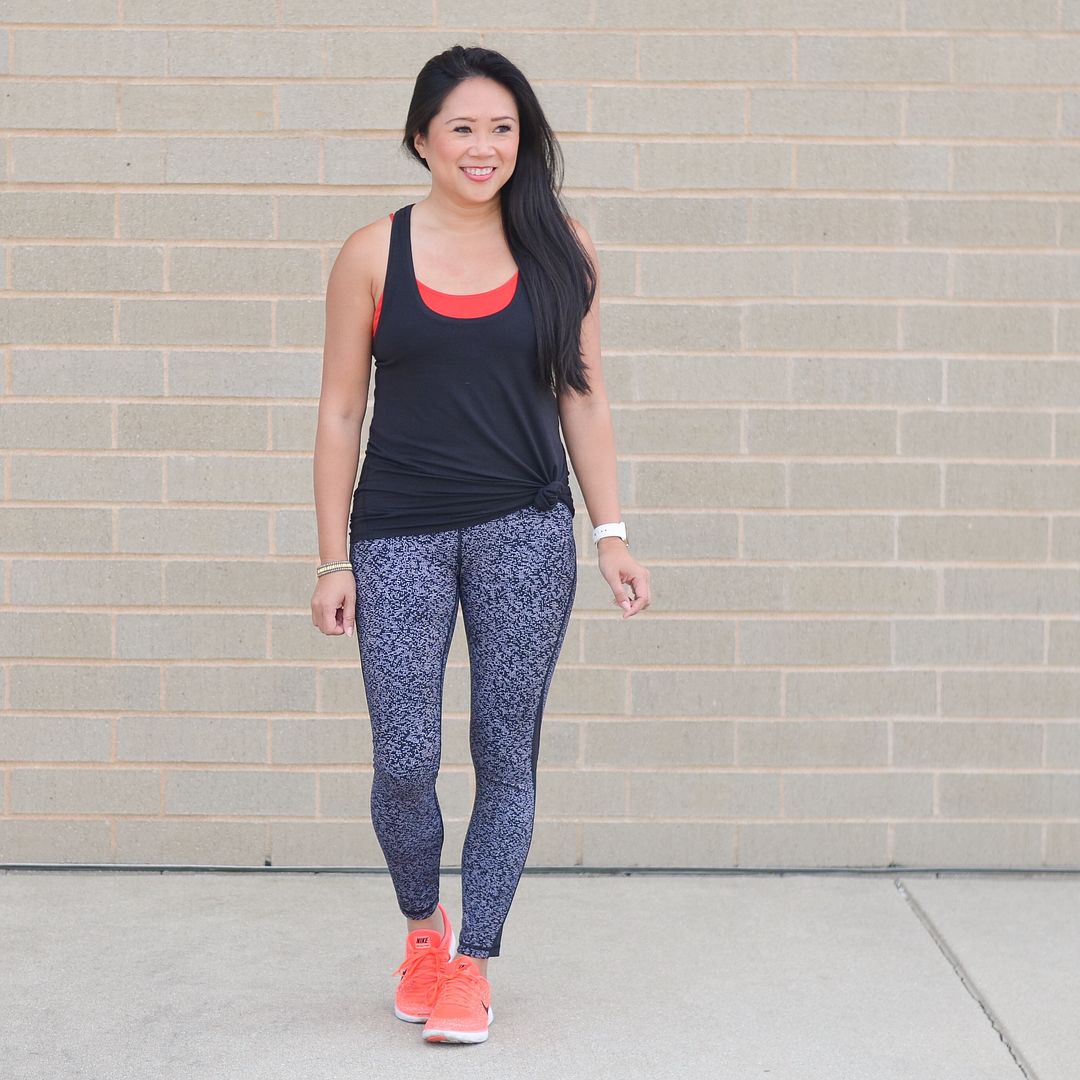 Let's talk about the outfit first. The only other Lulu stuff I previously owned were some Vinyasa scarves, the secret socks (which are the best ever), and a couple of things my sister got for me some time ago. Now that I spend so much of my time in workout clothes, and after constantly having the conversation of me saying "Oh, I love your leggings!" and the reply being, "Thanks, they're Lulu!" I thought it was about time I tried out the products for myself. I really had zero clue of what my sizing would be, so before I ordered a ton of stuff, I thought I would try one tank and one pair of leggings and adjust sizing from there if needed. I ended up placing an online order vs. shopping in store.
First the tank. I really like it. It has a nice relaxed fit and is fine wearing knotted like in these photos, or simply untied and loose. I probably should have shown you what it looks like un-knotted, sorry about that! Gina and Rachelle really like these tanks from Gap so I previously decided to try them also. They were not flattering on me though. My midsection is my problem area and I'm not 100% seamless at my waist in leggings, and that tank was very clingy to my little muffin top, even after sizing up. The material didn't lend itself to being knotted either. This
Lululemon "Love tank"
is more of how I like my workout tops to be. It's a nice hybrid between a stretchy-tee-shirt material and the breathable-workout-wear material. I am wearing a size 4.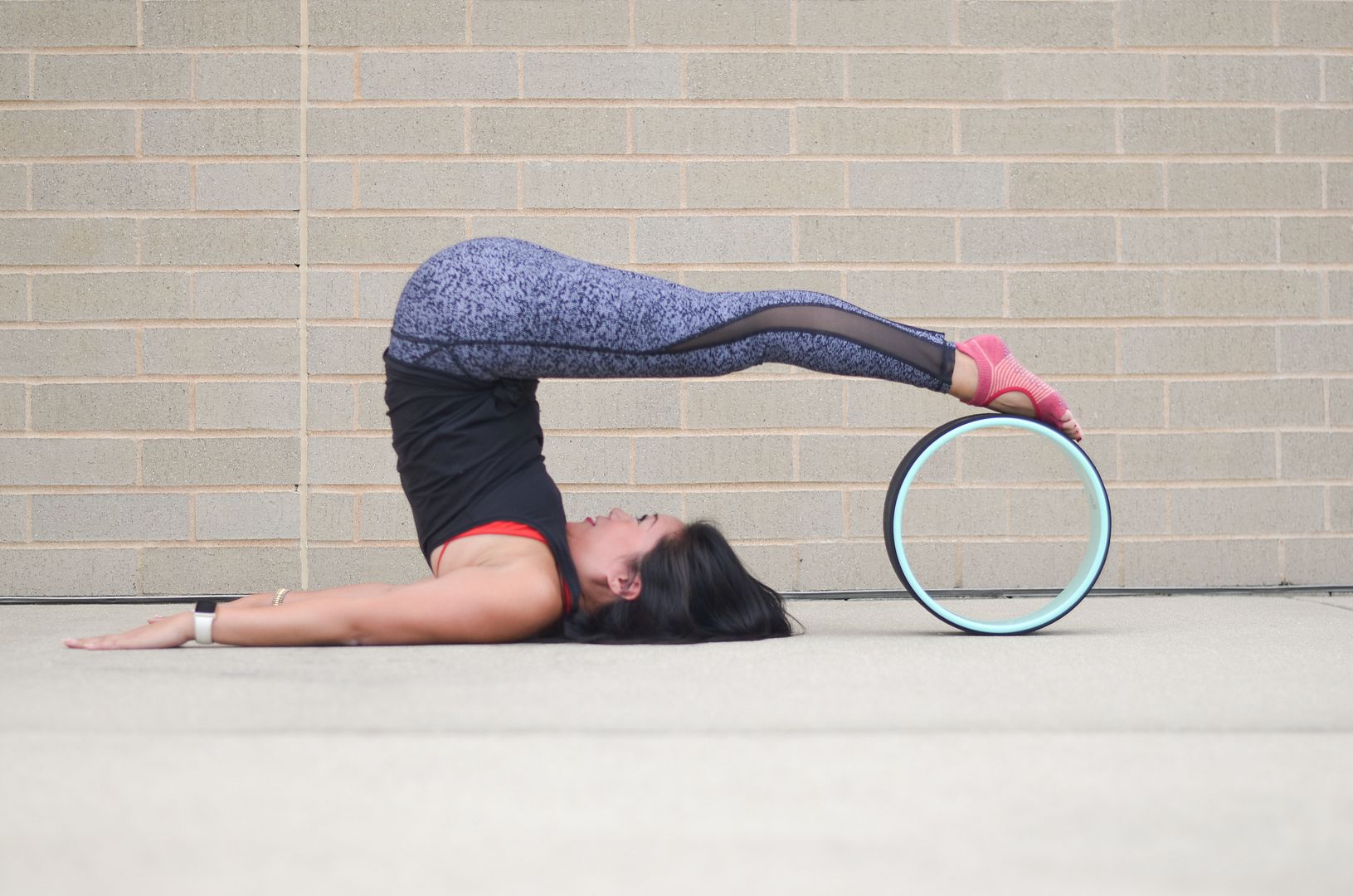 The leggings fit like a dream. The waistband lays flat and is extra comfy, and this 7/8 length is perfect for my short self. I do wish this pair stayed more fitted at the ankle - you can see in the photo below that it gaps a little bit at my ankle - but it doesn't bother me enough to not wear the pants. I'm more so happy that the length is spot on for me. I will be real and say that unless I get ridiculously sweaty, I don't necessarily wash my leggings after every wear - especially if I'm just wearing them to teach. So I can say that they do hold their shape very well after multiple uses. Every time I put them back on, it feels like the first time! I am wearing a size 6. These get two thumbs up from me and I ended up ordering a second pair in a lavender color. I figured since I've skipped my last couple of months with Fabletics, that merited new leggings from another store....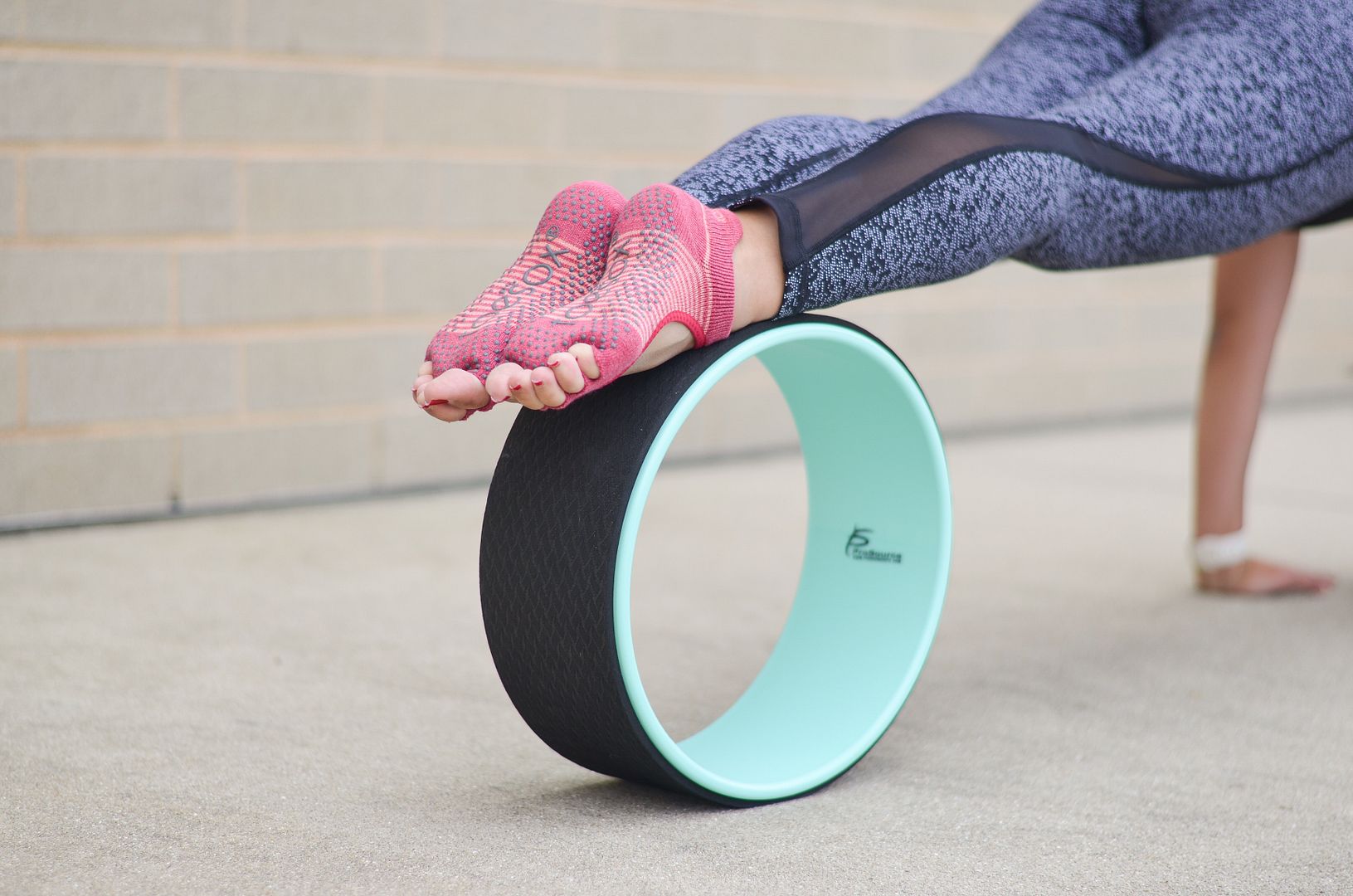 As far as the certification program - to say I'm feeling behind would be an understatement. But I just need to stop talking about it and start doing everything. Baby steps. I've been heavily submerging myself in classes the last couple of weeks since my travel has been super light, and that has definitely helped me both physically and mentally! I am teaching two classes a week at the studio - 5:30pm and 6:30pm every Tuesday, and I still have a couple of other clients I teach regularly outside of that class. I'm still going to my Monday and Friday classes that are taught by program graduates, so at least that has been a constant. But I was slacking in my own personal workouts, which is why I have been throwing myself into classes.
The last 3 Saturdays now, I have been taking a 9am Pilates class followed by a 10am Barre class. Yes, Barre. I will be honest and say I never really enjoyed Barre, but I know it's a great workout, and Jennifer, who is the instructor, creates the best playlists which certainly helps fuel me through class!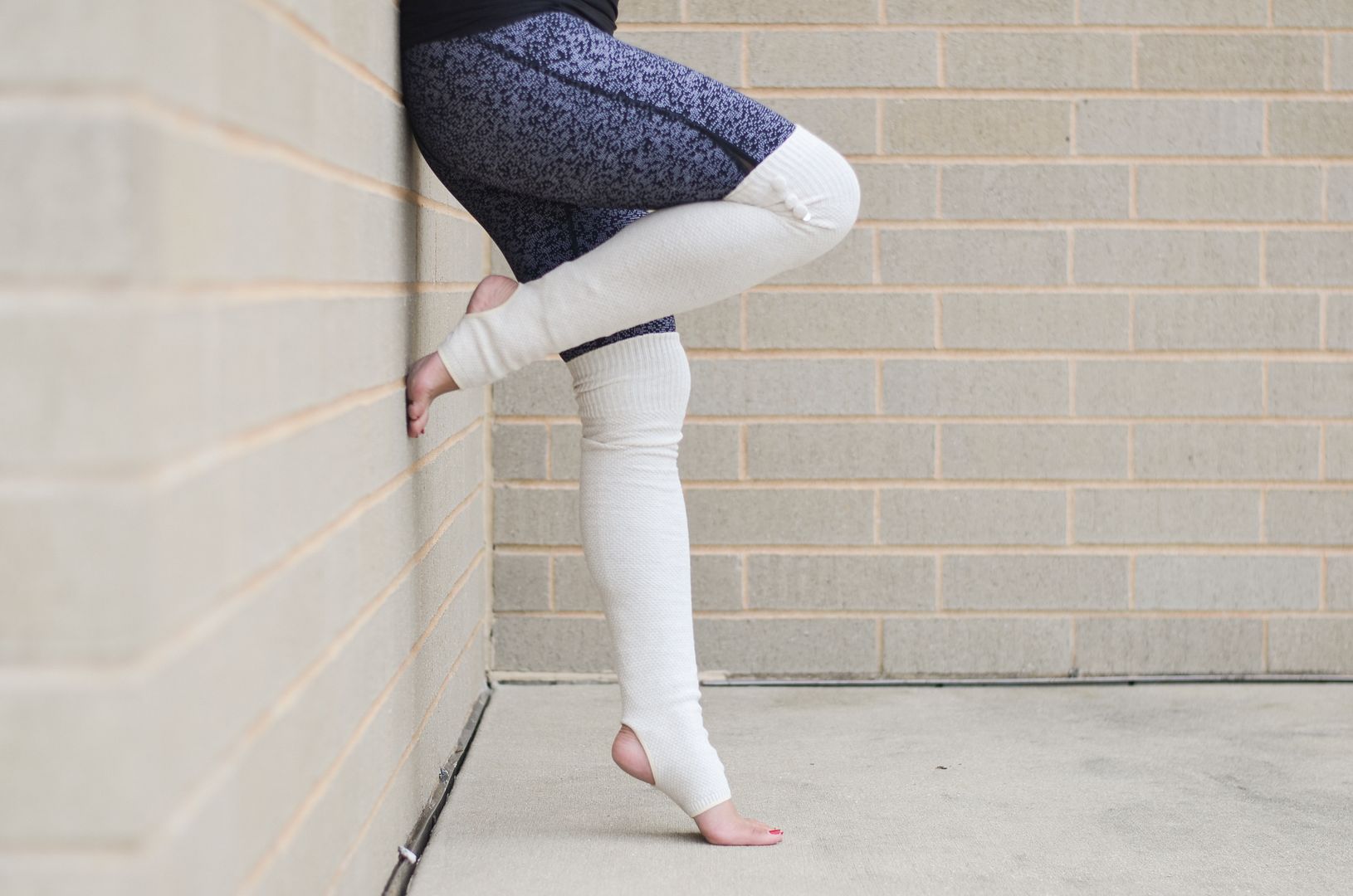 I also need to take my exams. There is one written exam and a second exam all about anatomy. I'm almost positive all the other girls have finished theirs, which is good motivation for me to get mine done as well. I told one of the other girls the other night that I am committing to taking these tests no later than the weekend after Labor Day. So I'm voicing that on the blog now to make me even more accountable to get it done!
There are a series of Observed Teaching sessions I need to complete. I've finished a couple of practice sessions to date, and my first "official" one took place this past Monday. I'm writing this post before that session happened, so hopefully things went well!! I'll have to update you guys on how that went later!
And lastly, I put myself out there to teach Pilates at the office. YIKES! I'm nervous. There is a "wellness week" happening the second week of September and there was an opening for me to host my own class. So. I'll be offering a free class that week, which will formally kick off a 6-week session I will teach over lunch, once a week through the end of October. Obviously, since this is at the office, it will be a mat class only, so I definitely want to work on some lessons that will be both challenging and engaging for whoever signs up. Mat is no joke. And I know many people know nothing about Pilates, so I'm excited (but nervous) to be that ambassador to try and spread the word about its benefits - not just through talking or writing about it, but by teaching! Wish me luck!!!
That's about it for August! My goal is to be 100% done with the program by the end of the year. It's equal parts doable and a lot of hard work. I need to get it done.

SHOP THE POST: