Saturday I woke up expecting it to be fall temps outside, but it was muggy and in the 80's. BLECH. Sunday I woke up expecting it to be much like Saturday and it was crazy windy and in the 50s! Geez! Talk about wardrobe confused! I was literally in shorts on Saturday and this chunky knit sweater on Sunday. I don't know about you, but I'm over this purgatory-like weather!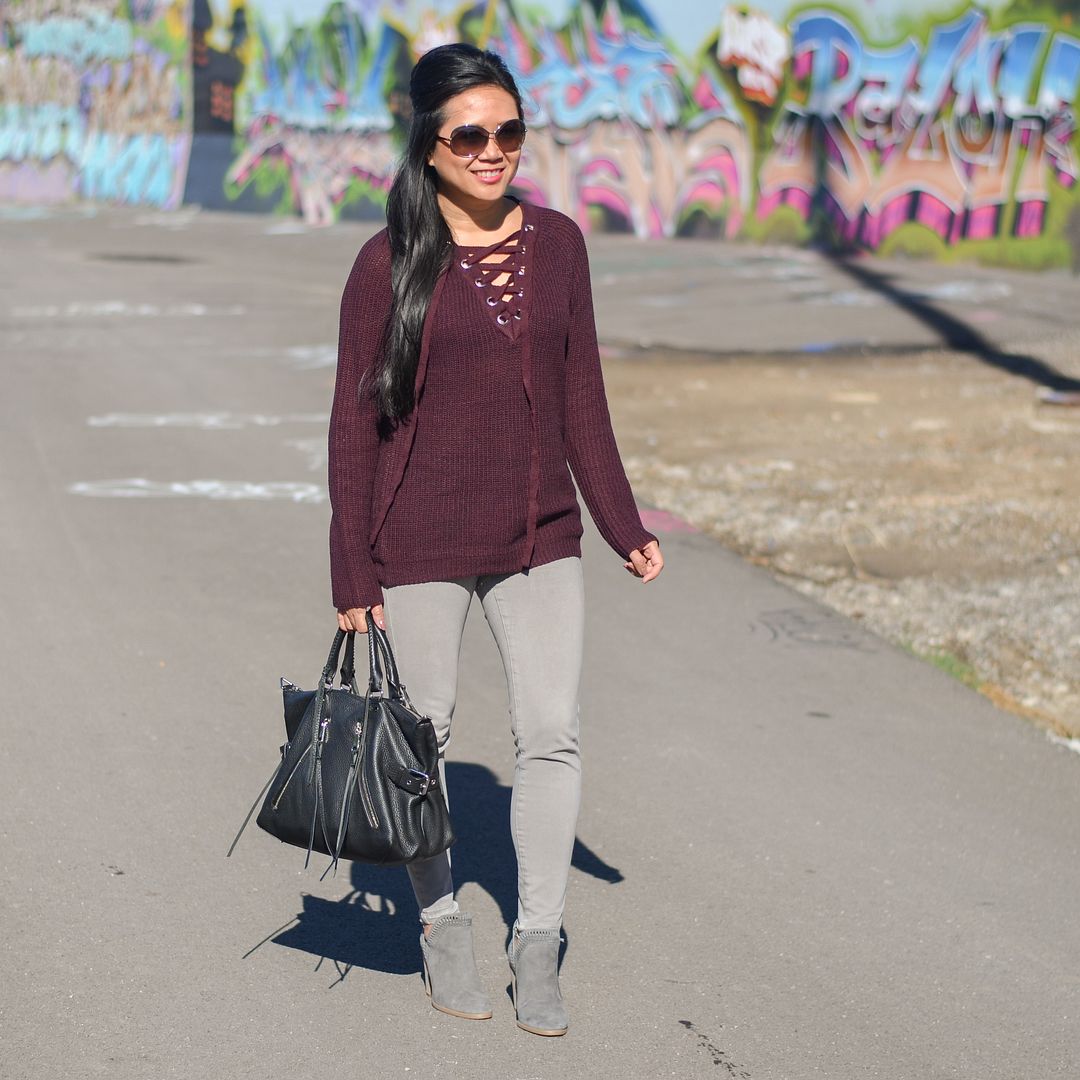 I was very happy to feel cold though, don't get me wrong. I didn't hesitate whipping out this sweater for some errands then a birthday visit with the husband's Grandmother. The sweater is super soft with a relaxed but not overly baggy fit. Such an easy piece to throw on! I am wearing a small.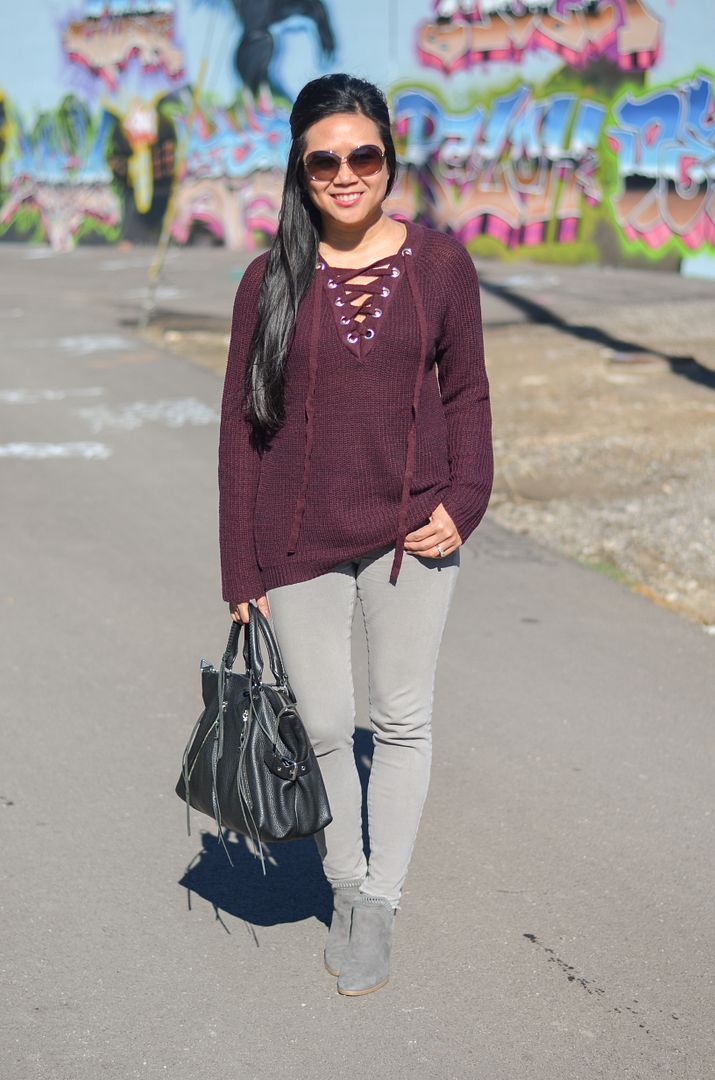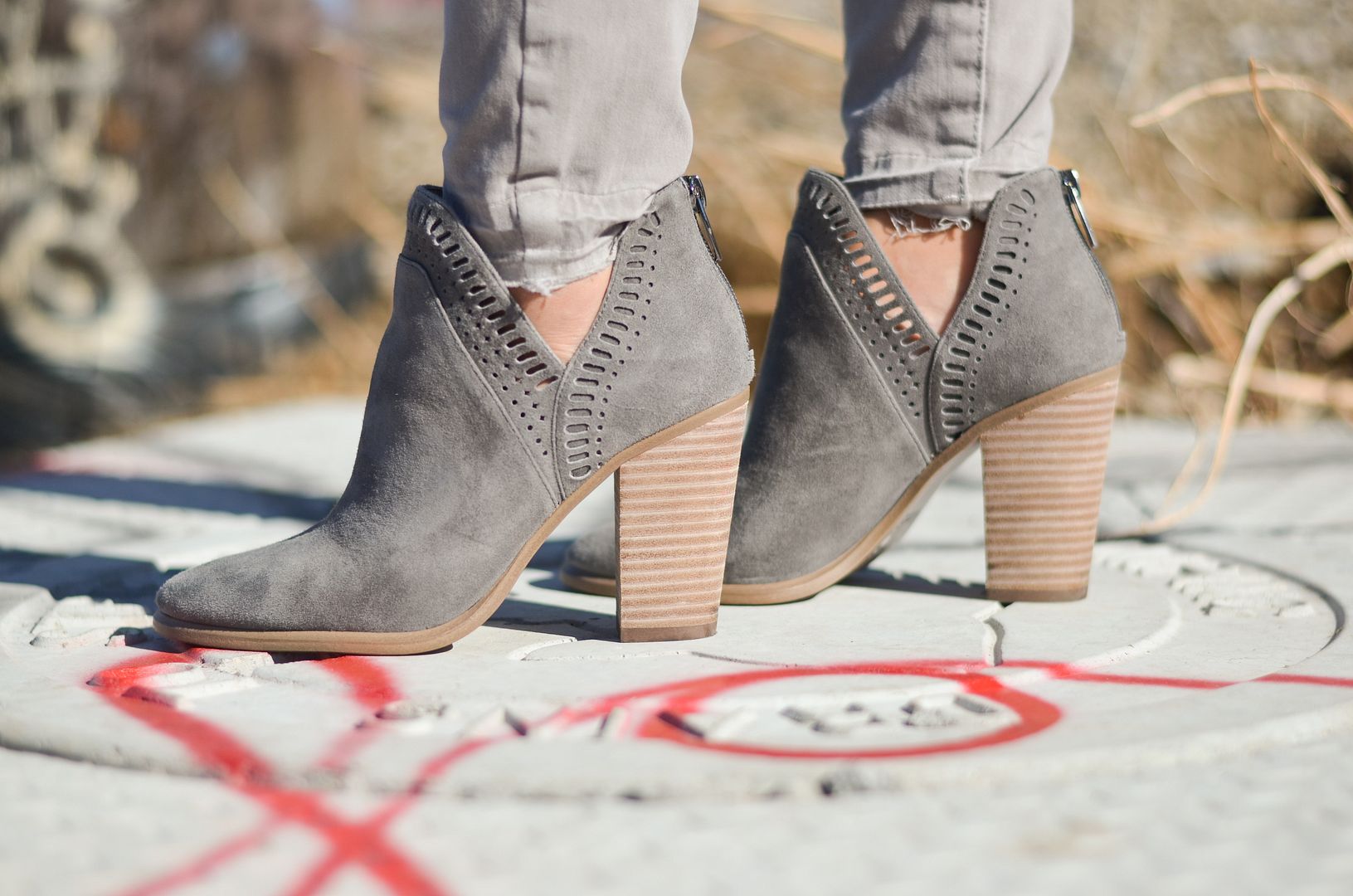 I've worn these boots a few times now since I got them over the summer, but this is the first time I've gotten to get proper photos of them. They're beautiful! The perforated details make these booties special. I had a hole in my shoe collection in terms of grey booties, and these filled that void quite nicely! The stacked heel makes them super walkable, too.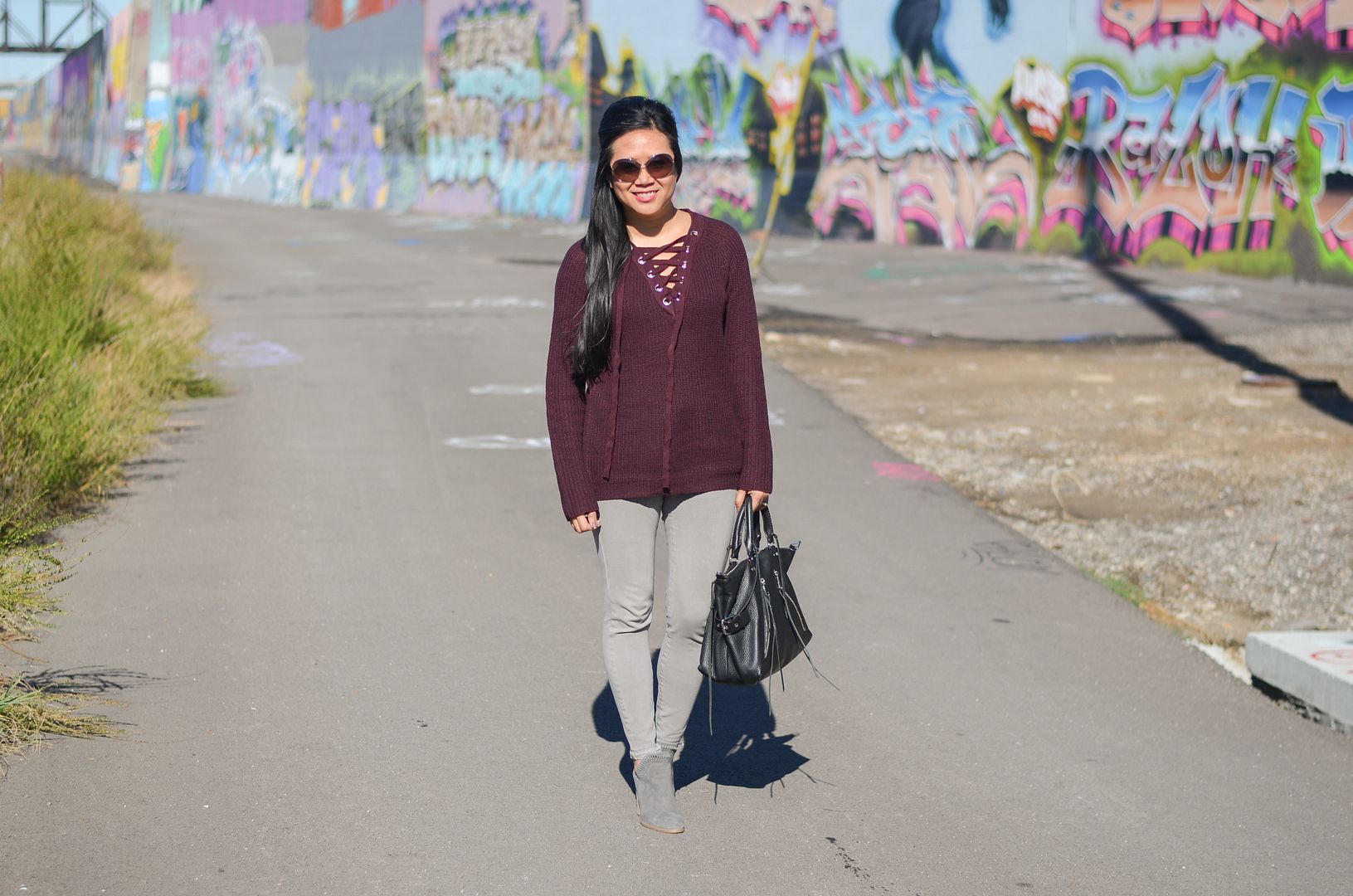 CS Gems has been taunting me with sweaters all summer. I've managed to collect a few in preparation for fall. I've shared them on the blog already, but now that the temps (hopefully) are cooperating, I wanted to make sure to share them with you one more time in case you're now ready to buy some new sweaters! I think I am set for the season now, so someone please tell Mother Nature I'm ready. Mmkay, thanks.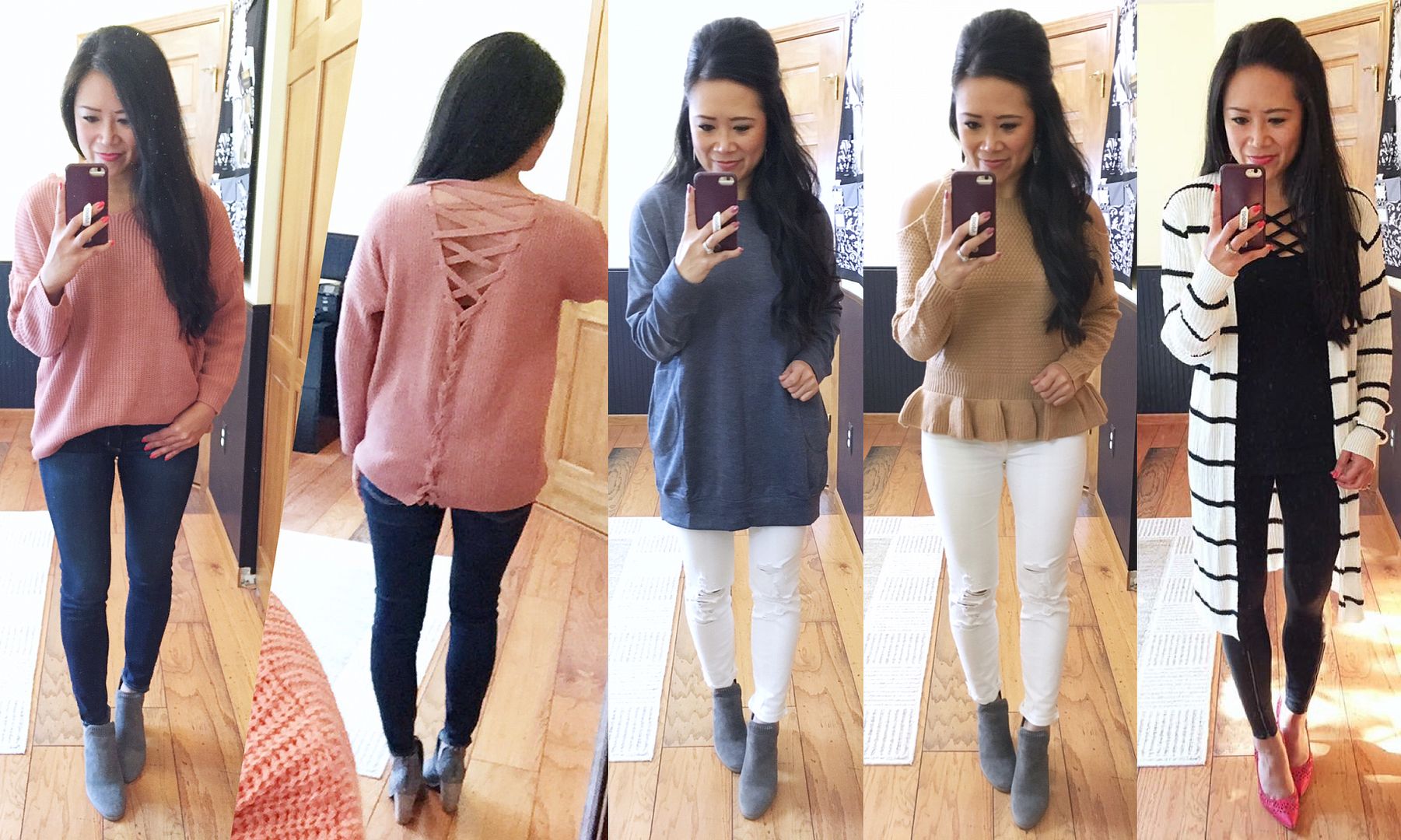 Use code "CARYLEE15" for 15% off any of these sweaters!
I'm off to Chicago today for work, so wish me luck and lots of sleep! Have a great hump day and as always, thanks for spending a couple of minutes of your day with me.

SHOP THE LOOK: