The first week of December, already over! One week closer to Christmas. One week closer to 2018. It's crazy to think about. But anyway. In true Friday fashion, I have a random roundup of some outfits I wore last week. This group made up of all outfits I wore to the office, and I'm thankful for the pretty lenient dress code! Let's get started.
This shirt dress is pretty old. And by "pretty" old, I mean over two years, which in fashion blogger terms is quite long. You can see it when I originally wore it on the blog here. Even though it's been awhile since I've worn it, I never purged it because I hadn't lost hope in it. I decided to dust it off this week since it was pushing 70-degrees and I could go bare-legged one more time. Blousing it at the waist with a thin belt definitely helps the silhouette. It came with its own self-tie belt, but I felt it needed the structure of an actual belt, even though this one is super thin. I also ended up cutting the belt loops because I wasn't using them anyway. And voila. I felt like a real grown-up in this outfit.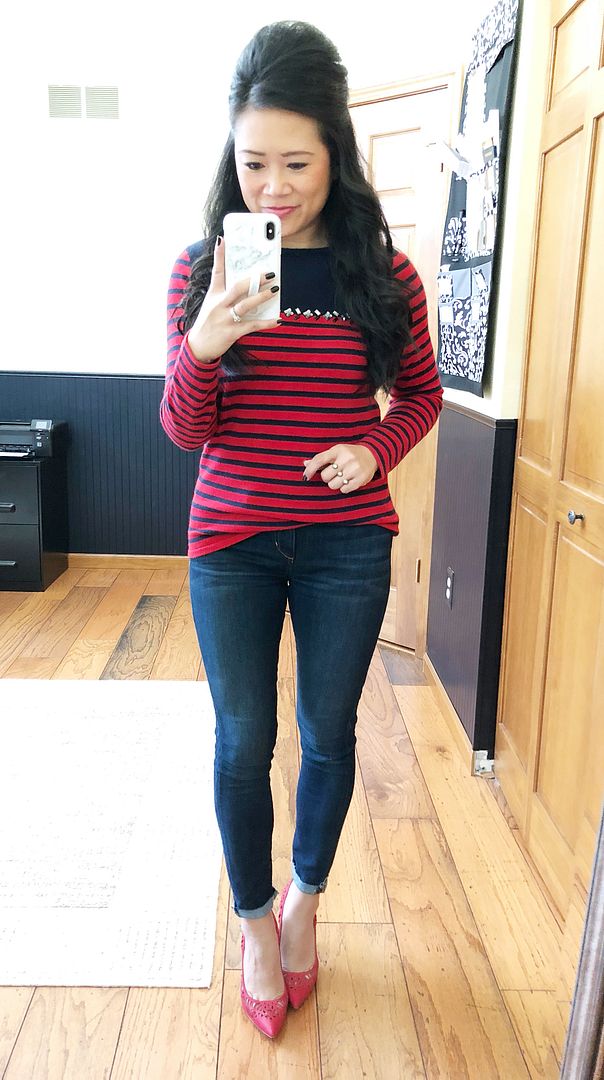 Top: J.Crew Factory (red/blue stripe option, embellished option) | Bottoms: Joe's (option) | Shoes:
BCBGeneration (option)
This weekend the husband and I were talking about how Christmas definitely felt a lot different as a kid. December always felt like an actual holiday season - not just a quick whirlwind of gift exchanges. Though we do a small get together with our immediate department at work, there is no big holiday party to look forward to. All that said, it's hard for me to really FEEL like I'm in the Christmas spirit. I wanted to add some sparkle and festiveness to my outfits this month to help boost my mood and excitement for the holidays! This sweater has a foolproof way of doing that for me.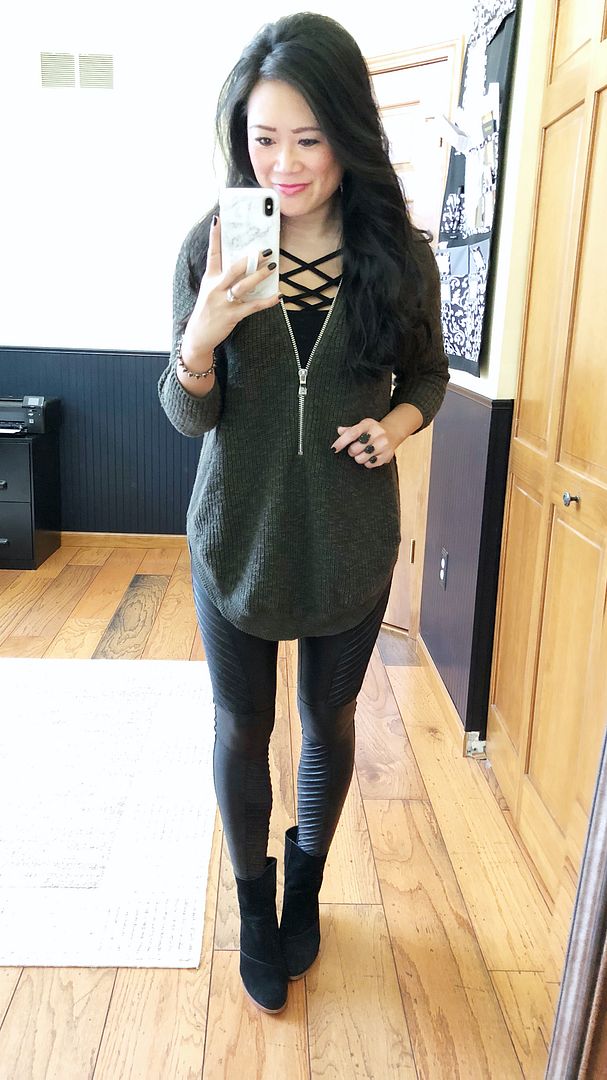 These are the same moto leggings you saw in Monday's post. Yep, I wore these babies twice last week! I didn't waste any time because they really are that good. This sweater is long gone, which makes me sad for you because it really is a good, easy pullover. I love the way it looks with a good criss-cross cami under!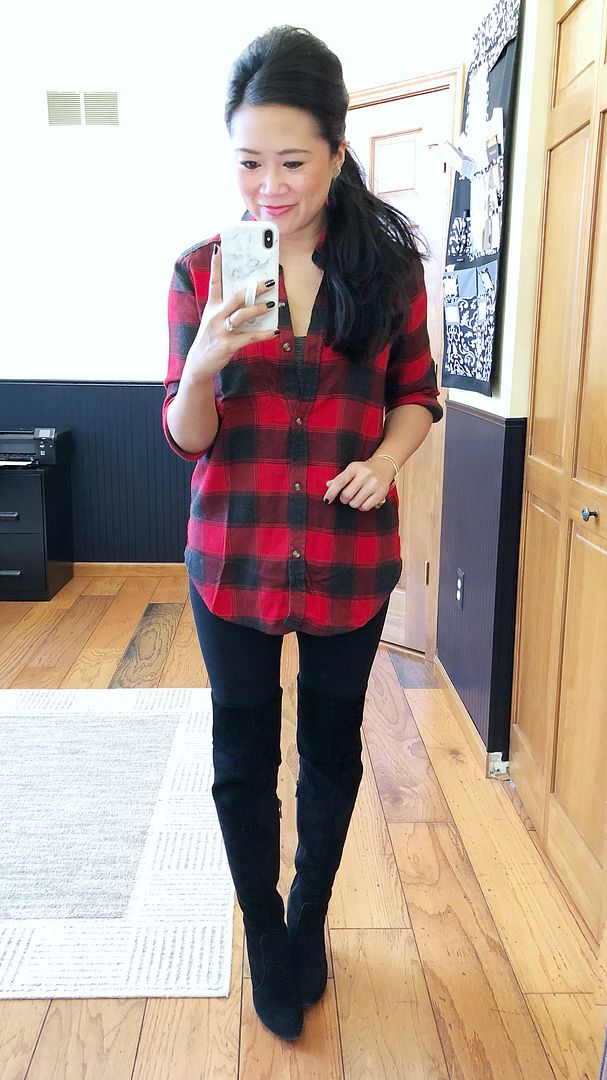 And last but not least. I told you my flannel collection was growing, and here is another new one I bought. But, I did buy it before I decided to go on a flannel ban. Now that my Pilates certification is done, I'm still going to my Friday class, but only the first Friday of every month instead of EVERY Friday. As much as I would like to go every week, the work schedule makes it pretty hectic. I hated to give it all up completely though, so I figured once a month was a good compromise. I wore this for that first Friday. I basically took my flannel and my boots off and I was ready to workout! Super easy workout to real life transition.
And that is all I have for you this week! As always, thank you for reading. Have a great weekend!!!

SHOP THE POST: