It's beginning to look a lot like Christmas! Seriously trying to submerge myself into the Christmas spirit, and that means finding all the embellished sweaters to wear for holiday parties, or just because! As I was searching through Black Friday sales, I found this sweater and I wanted to try it! Pearl embellishments are having such a big moment right now from sneakers to bags to jackets. It was time I partake!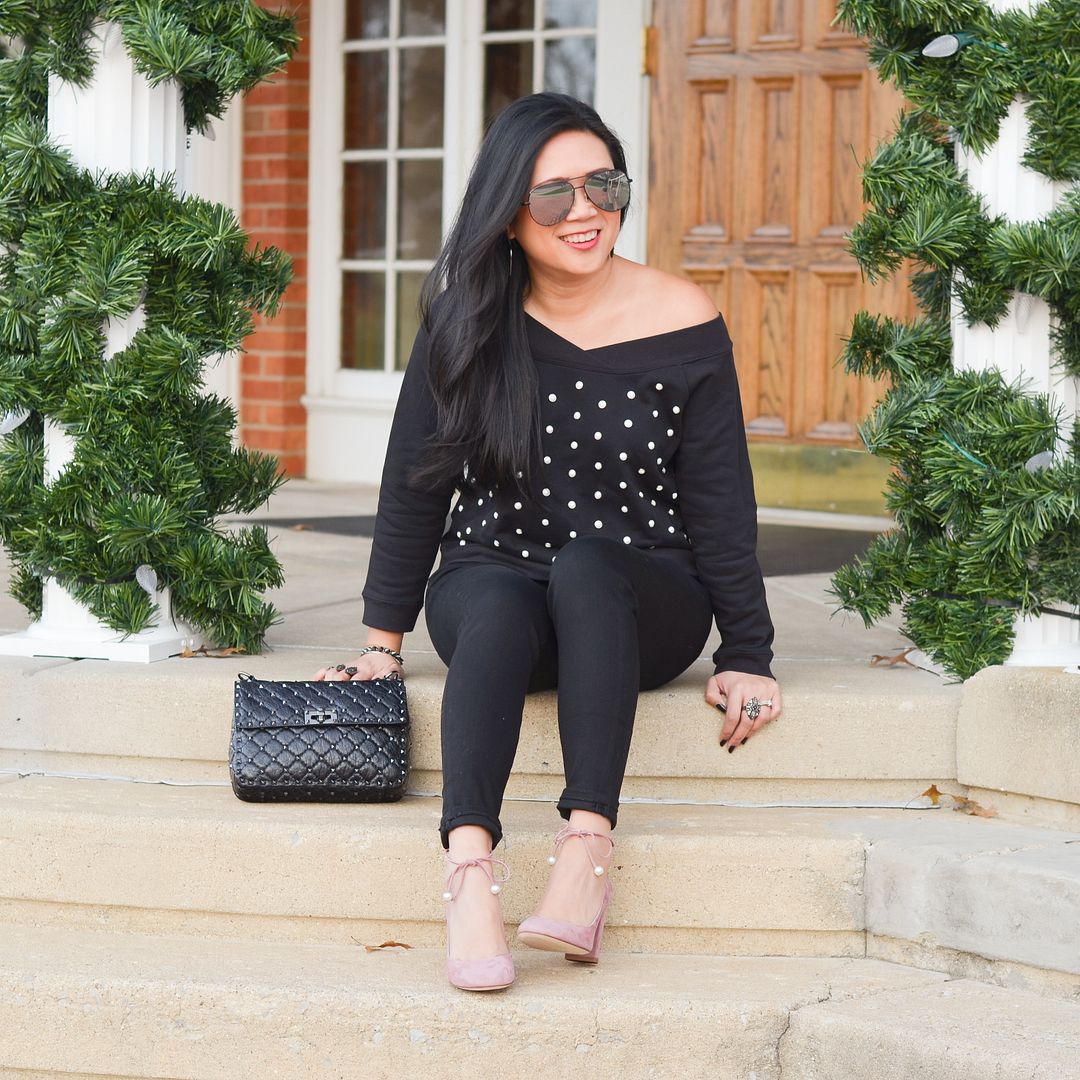 So many sweaters out there are very oversized or tunic length, and I was excited that this was neither. The wide open neckline was also appealing because you guys know how much I love to show some shoulder. It does have a bit of a boxy fit, but not enough for me to size up. I'm wearing a size small.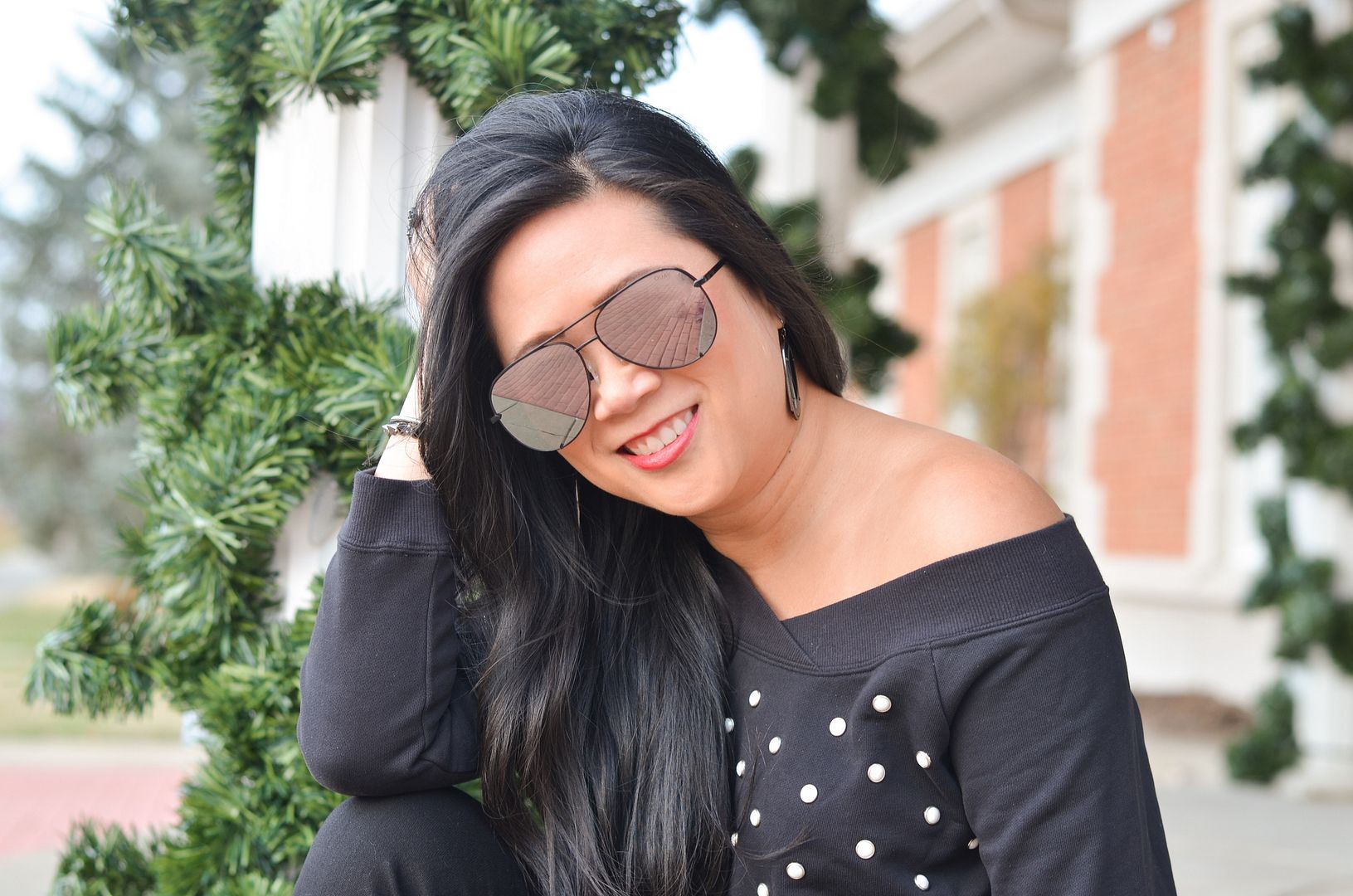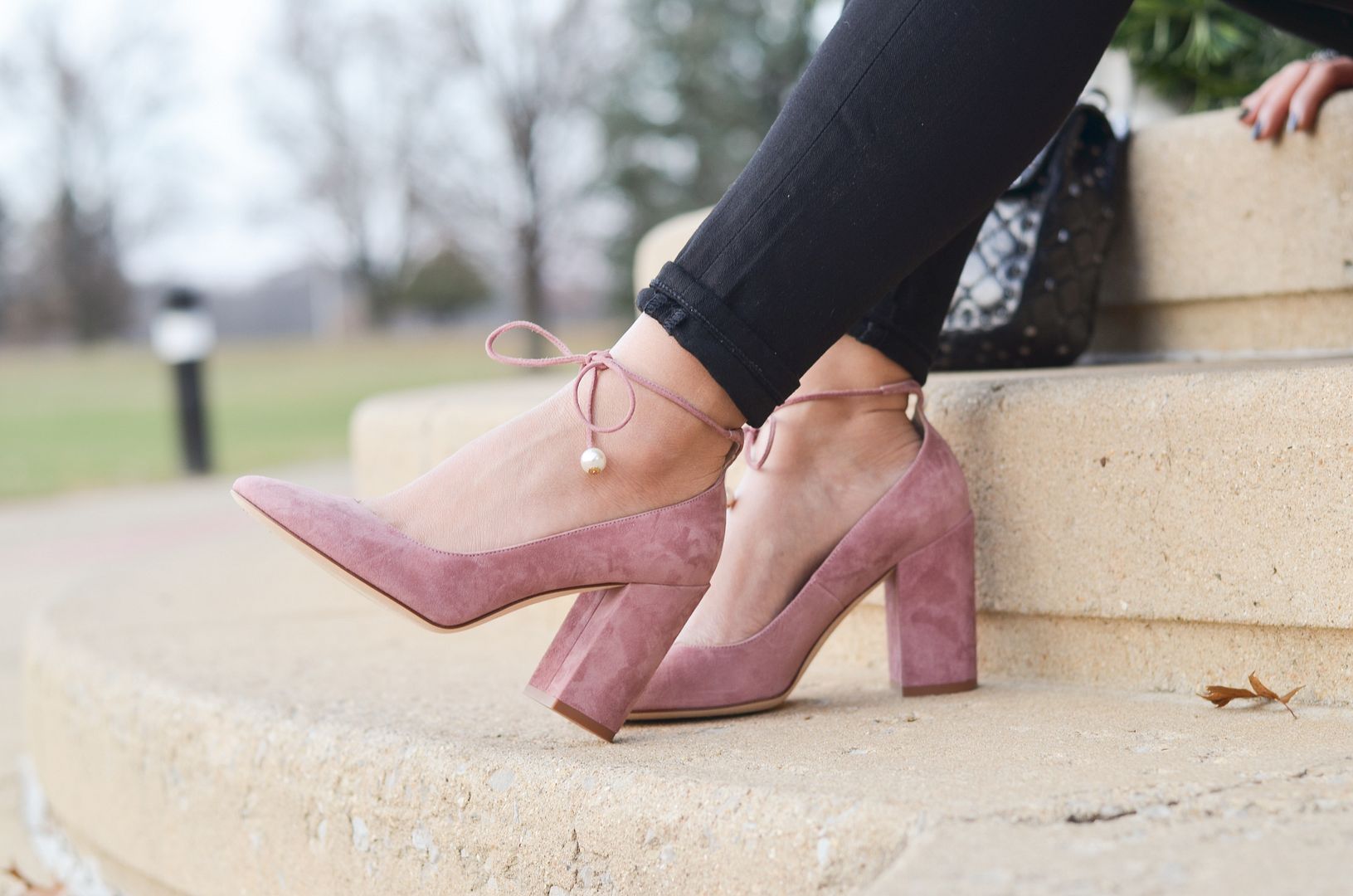 I kept the outfit monochromatic with the black on black, but I can't ever resist a contrasting color, even if it's just a neutral like these blush pumps. I loved the idea of pairing these shoes with the sweater because of the little pearl details on the laces. These shoes were one of my Black Friday purchases. I snagged them in a brick and mortar Kate Spade store for 30% off. I wore them for a few hours on Sunday, even walking around Target, and they are crazy comfy for heels! I love that. Cute and comfy. The chunky heel makes them super walkable. They run true to size. I'm wearing a 6.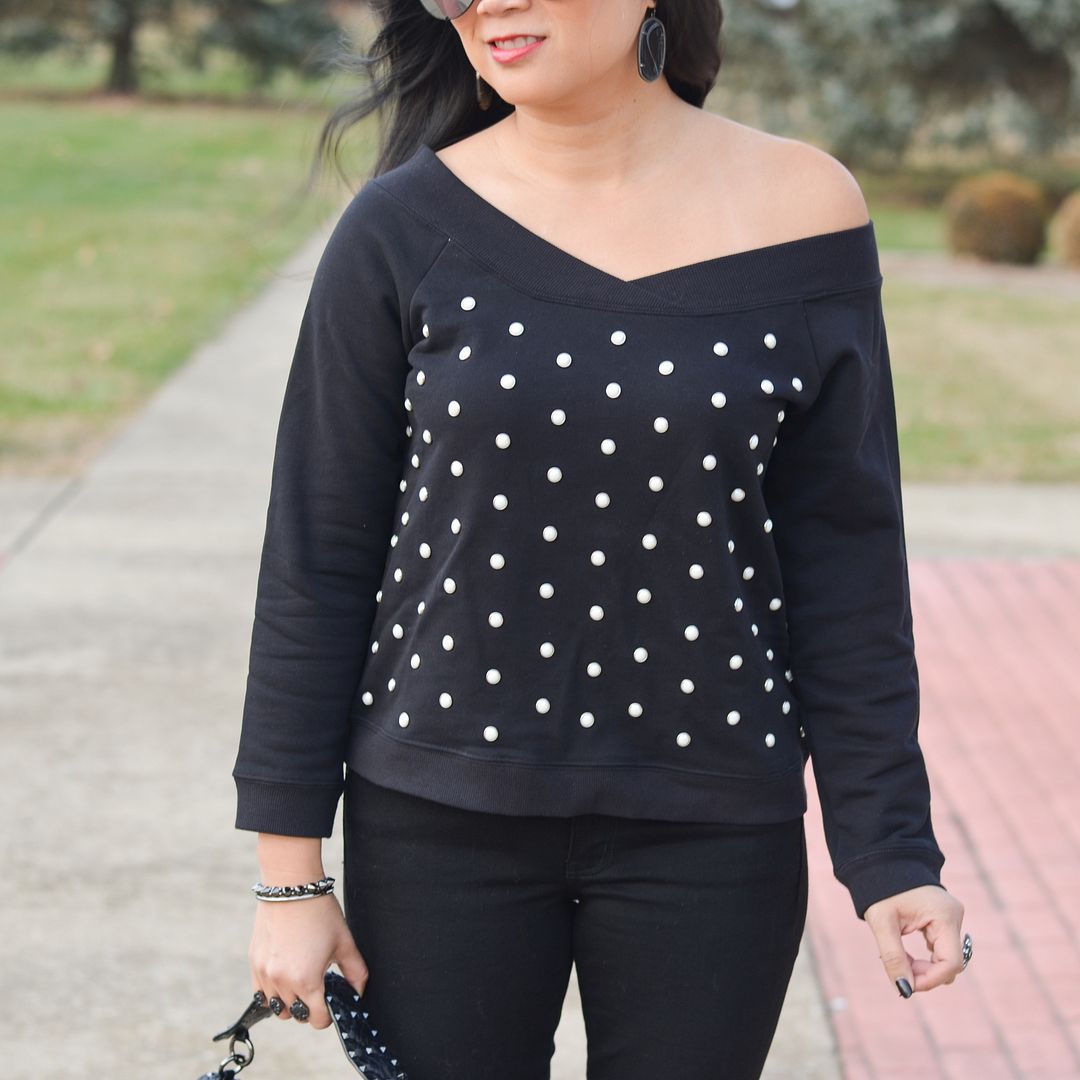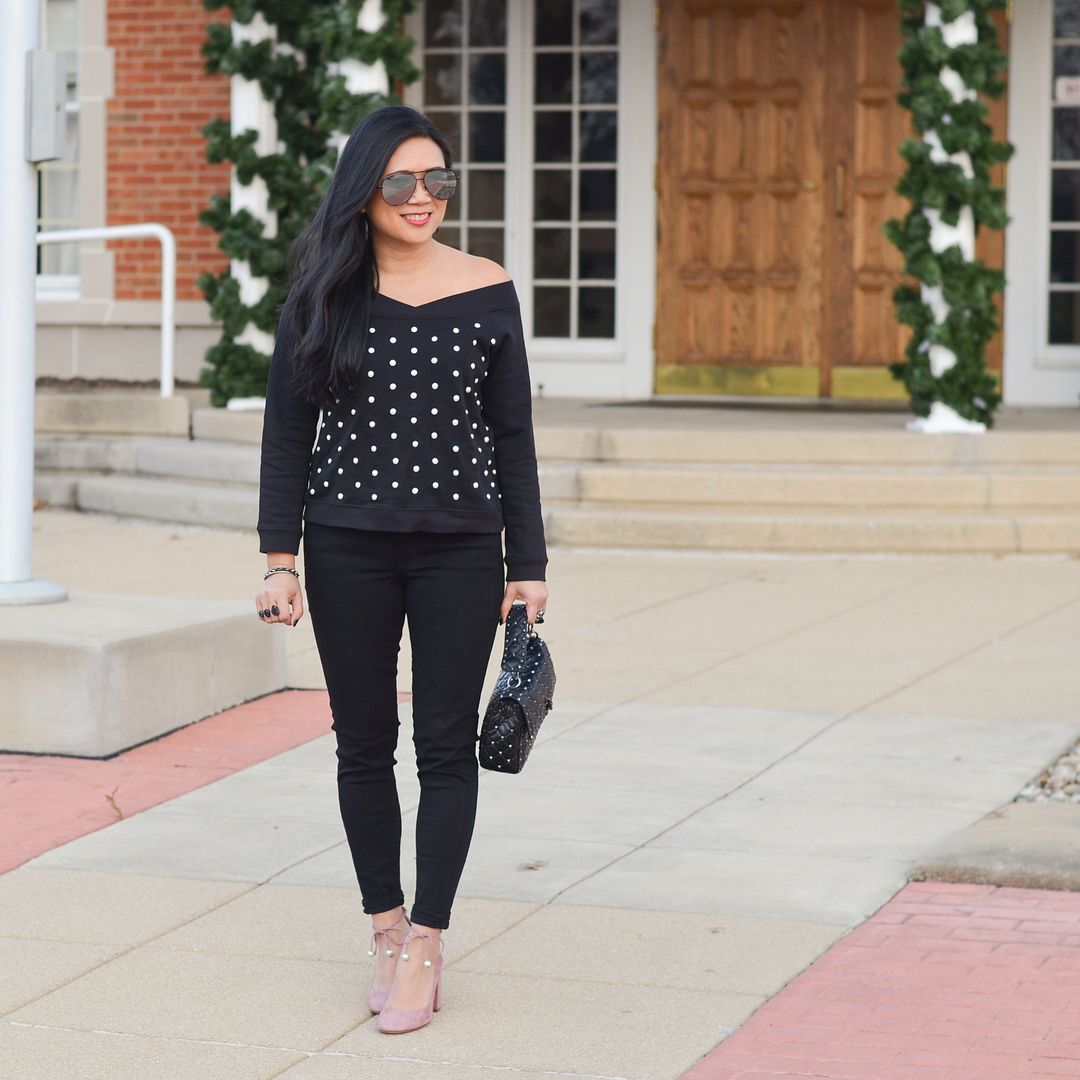 We had sweatshirt weather this weekend, which is why I could make do without a jacket. It was lingering in the 60s which is unseasonably warm for December in the midwest! I will take it though! Temps are supposed to drop as the week goes on, just in time for our holiday get together at work tomorrow. Insert sad face here, especially since it will be an outdoor activity. You can follow along on Snapchat (@carylee07) or Instagram (@morepiecesofme) to find out where we are going!

SHOP THE LOOK: