I posted this outfit on Instagram this weekend and mentioned that I wore it for brunch but then changed right before I walked out the door! Some days you just crave certain things, and while there is nothing wrong with this outfit at all, I wanted something off the shoulder instead!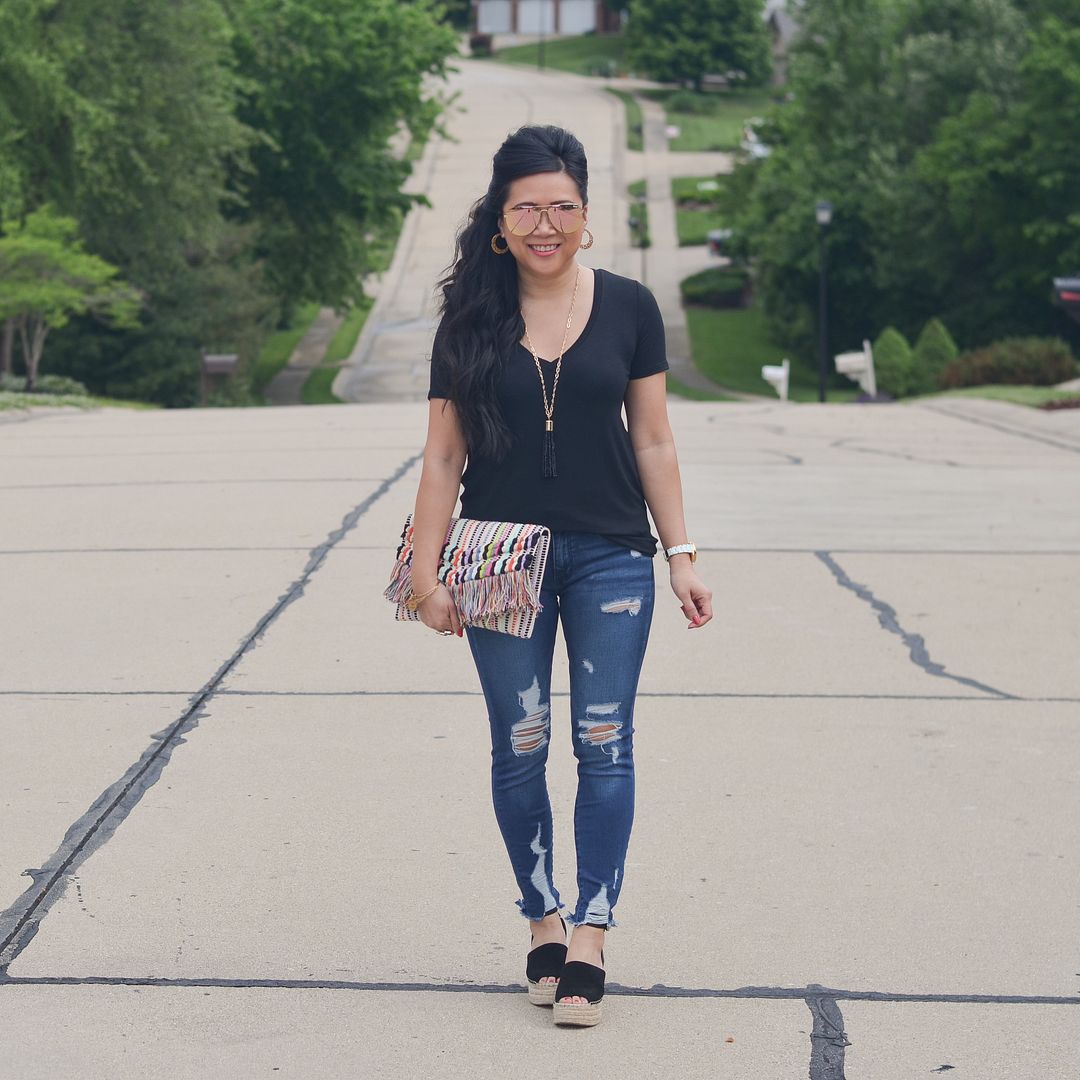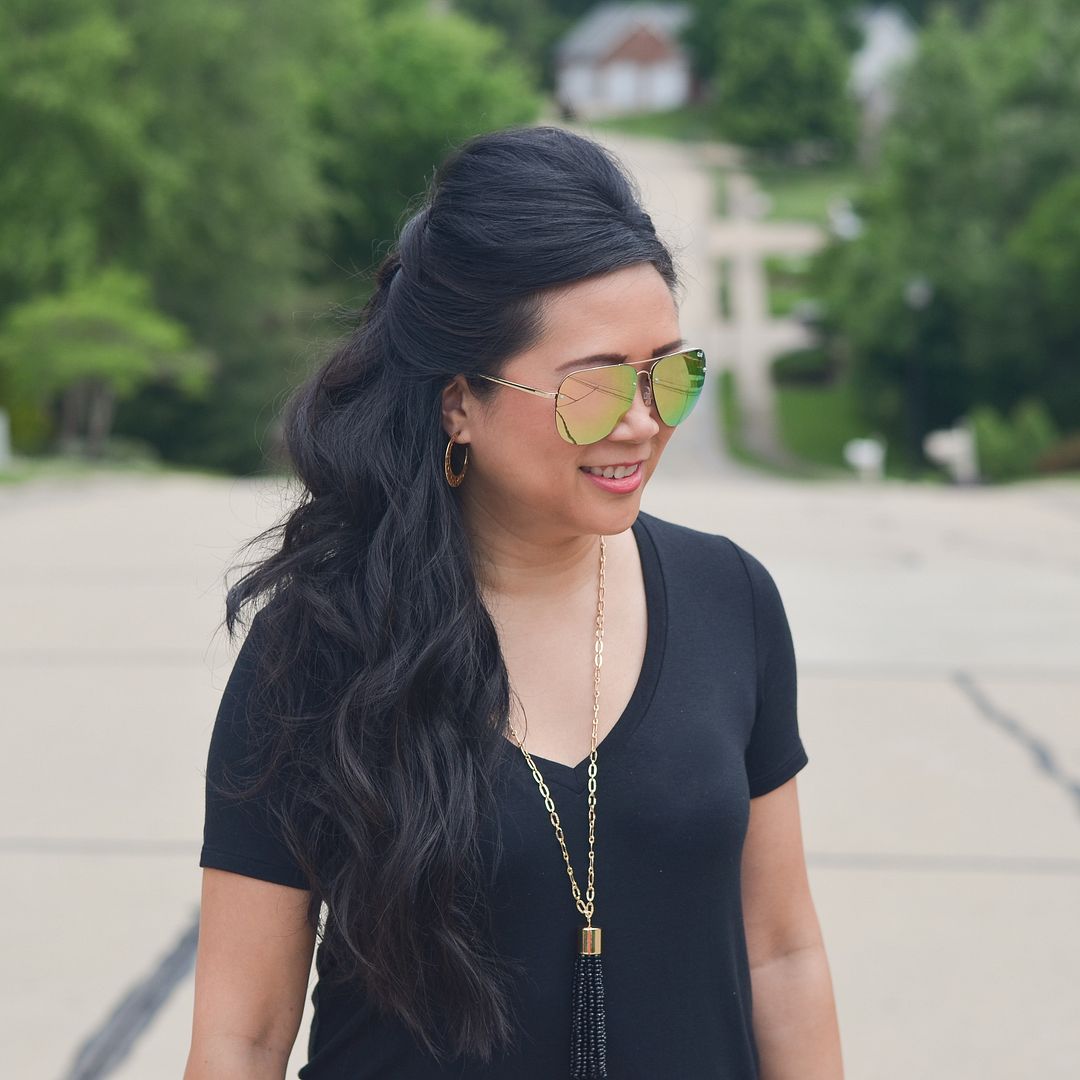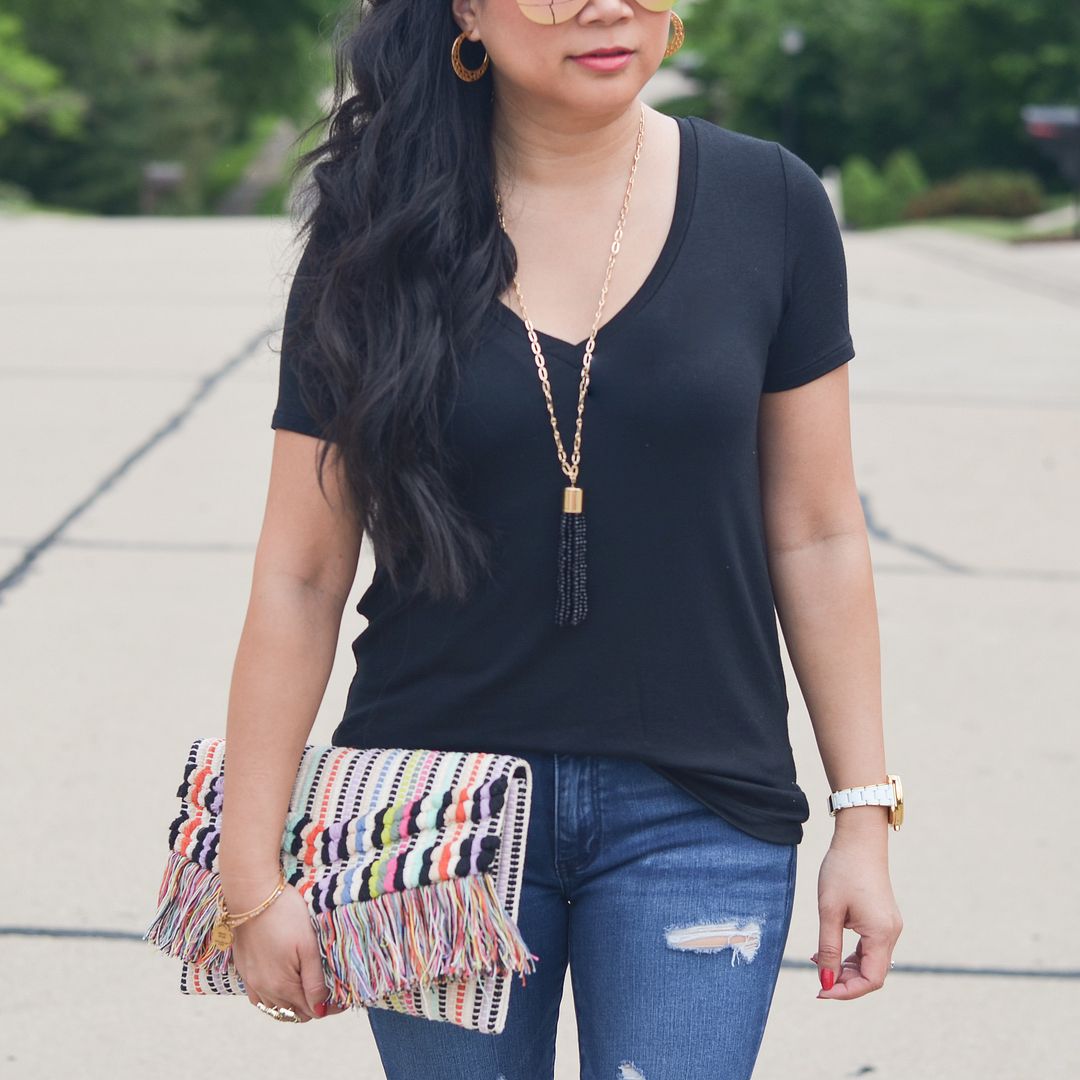 These London tees from Express really are the best. I have the v-neck style, short sleeve off the shoulder, long sleeve off the shoulder, and a couple of v-necks with 3/4ish length sleeves. They have a great, relaxed fit, and the material is stupid soft! I wear them in a small. When I was cleaning out my closet room last weekend, I found this tee folded with a bunch of other clothes in a laundry basket. And it still had the tags on!!! You know you have too many clothes when......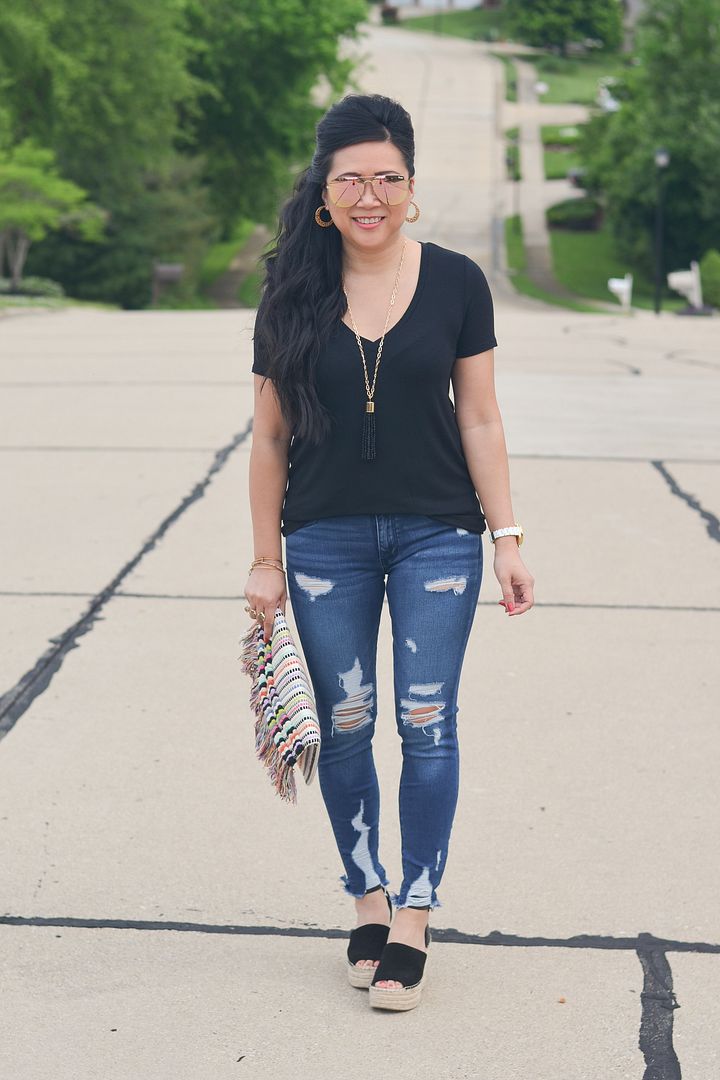 I put this outfit on, made the husband take "old school" pics of me like we used to in the middle of our neighborhood street, took a top down selfie, and even downloaded the photos off the camera and edited them. My ride was running a little bit late and as soon as I got her text saying she was on the way, I realized I had 5 minutes to change my outfit. Ha! So this is what I ended up wearing: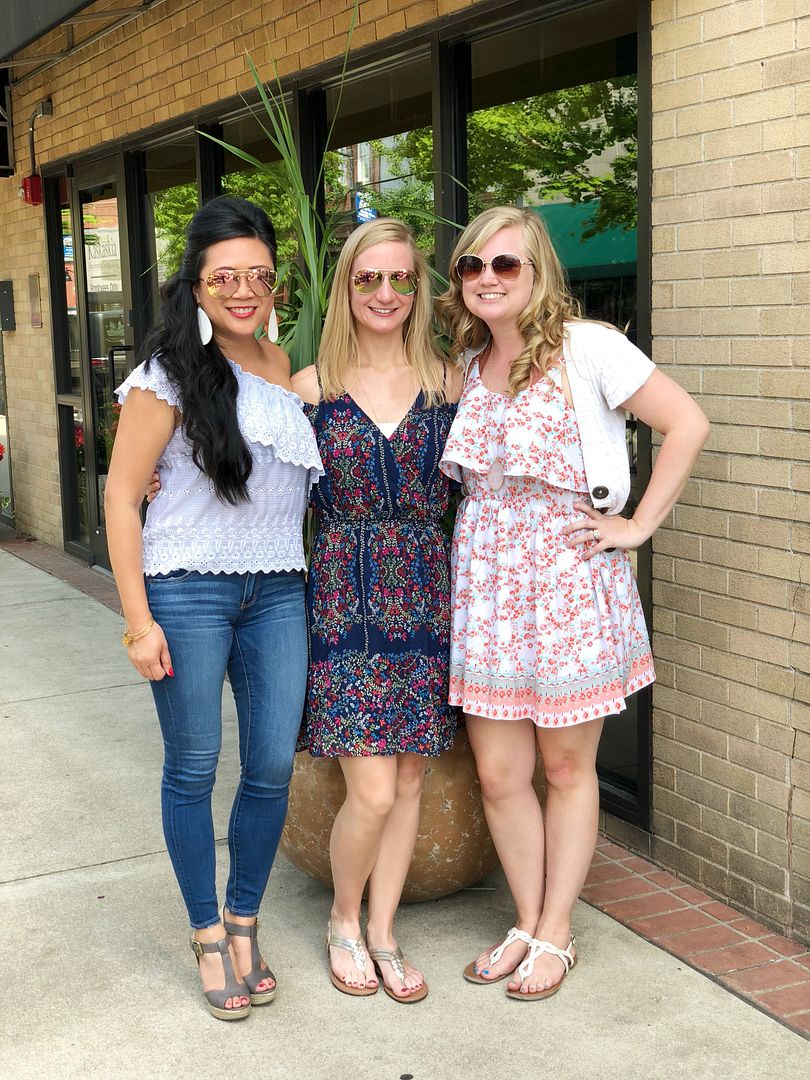 Top is old from American Eagle. I say "old" but I got it last summer. You can see it originally on me here. Jeans are also American Eagle. Espadrilles are at least 7 years old I feel like! But my earrings are still available if you want to shop them here!
We tried a new-to-us restaurant for brunch called Seven in downtown Belleville. It was cute! We originally wanted to go because of the mimosa bar. Admittedly, we liked the Bloody Mary bar better than the mimosas, but then Bloody Marys aren't really a drink you can have multiples of because it's a meal in and of itself!! I had a prosciutto and brie sandwich and we all split an order of blueberry French Toast. YUM.

SHOP THE LOOK: