I probably should have bought this a little sooner in the season, because I'm not sure how much use I am going to have for it now that it's already mid-February. I own exactly zero faux fur pieces. I take that back. Up until about 2 weeks ago, I owned zero faux fur pieces. I ended up finding this scarf at a Hallmark store for $5. I never had any interest in fur, but I kind of felt like Phoebe in Friends when she tries on the fur coat, looks in the mirror and sees how fabulous it looks on her. I saw a couple of vests at Marshall's and Ross and decided to try them on, just for the heck of it. But while I was pleasantly surprised that they looked awesome, they were a little too big for me.
I found this one at Nordstrom for half off. I guess that's the good thing about waiting until the end of the season. It is ridiculously soft and plush.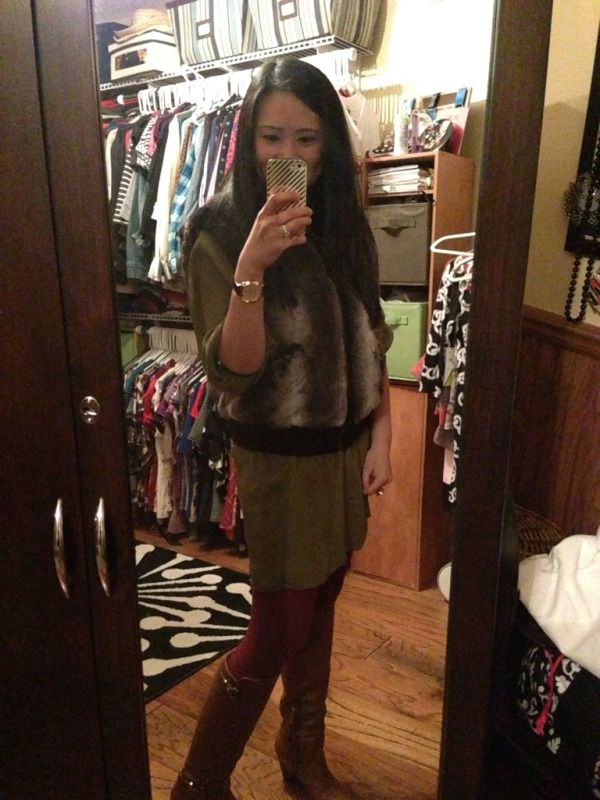 I've been pinning some inspiration for how to wear this.
Clearly this is a trend that won't appeal to everyone, but even if you have no interest in anything faux fur, the one thing you can take away from this post is - always try things on. Even if you do not like something on the hanger, you may fall in love with it when you actually see it on yourself. Just think of all the things you could be missing out on!