It was a relatively slow shopping week for me, but honestly, I probably needed it. Two online orders and two in store purchases. (Yes, that's considered "slow" for me.) My haul included:
From JCrew Factory (final sale stuff marked additional 40% off):
-Black and cream polka dotted pencil skirt
Sadly, all I wanted to order were the tights, but I thought it was silly to pay for shipping on just tights, hence the other stuff.
-Two pairs of DKNY tights with no waistband - black and grey
Sooo, from this haul, I figured I'd focus on the dress and the pumps!
First the dress:
Since it was final sale, I really paid attention to reviews. I kept seeing conflicting feedback - definitely a hit or miss. I also wasn't sure about the print. Too matronly? But, I saw it on Drew Barrymore and it basically sealed the deal for me.
(Well, hers is the full version, mine is the Factory version.) For $23.99, I figured it was definitely worth the try.
I fluctuate between a size 2 and size 4 at JCrew, and decided to order a 4 for this. I'm happy with the fit, I think the 2 would have been too constricting. I was reading that it was too short for some people, but since I'm barely 5'-2", the length feels right to me. I don't know about you, but dresses with pockets give me a happy. Not that anything is ever in my pockets, but I guess I just like the option!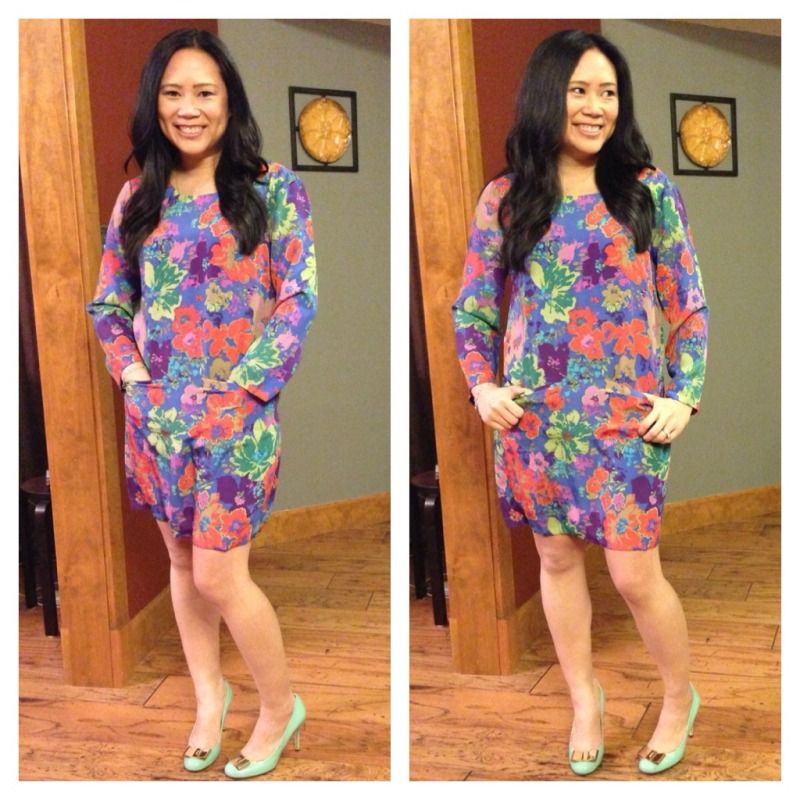 The dress is very spring-y to me (naturally because of the floral print), but I'm really digging the way it is winterized on Drew. Will definitely be working a similar combo. Dare I try them with my new cobalt tights from Old Navy? Hrrm. As you can see, I tried it on bare legged, and with my new Kate Spade pumps that just arrived today!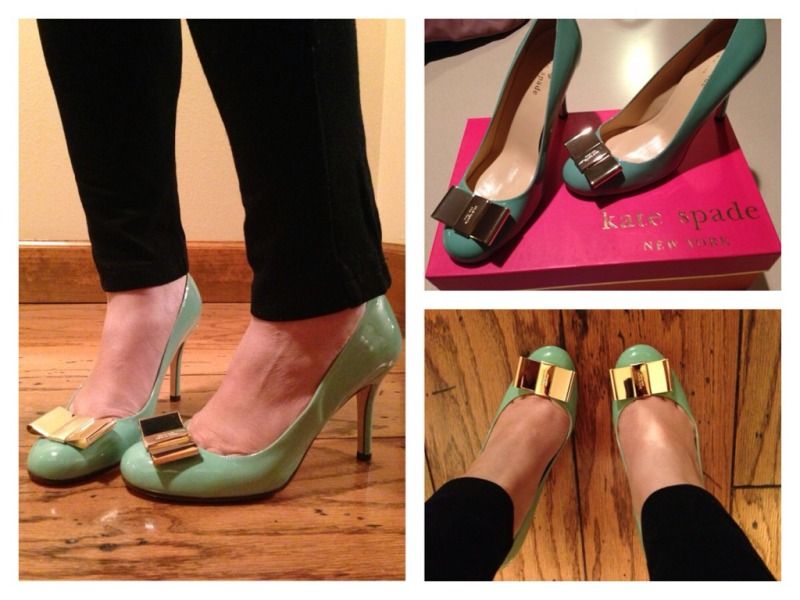 I was in Detroit for work this week and met a friend out at Somerset for lunch and a little shopping. I literally gasped out loud when I saw the Kate Spade store. It's the happiest place on earth for me.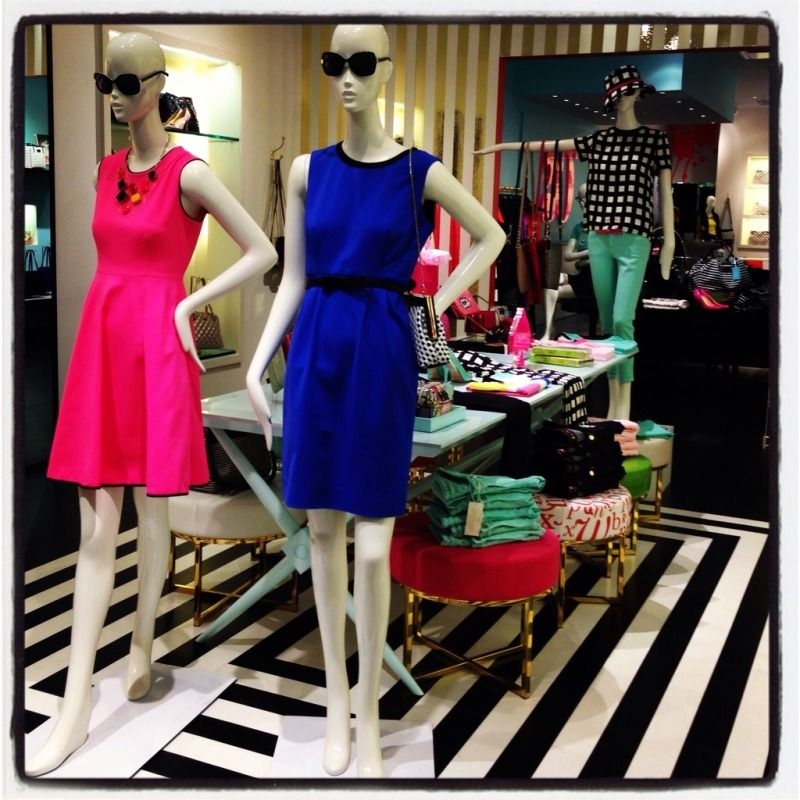 I gasped so loud and abruptly that my friend thought something was wrong with me. Nope, I'm just a Kate Spade junkie. We walked in, and I immediately fell in love with these shoes. The bow kills me! I already own her bow bracelet and earrings and ring, why not add some bow shoes to my collection?!
Funny because of course there was only one pair in the store left in my size and they were the display. If they were on sale, I would have considered taking the display shoes, but not for full price. I did a quick google search and saw that Nordstrom had them. Score! I had Nordstrom Notes! But when I called my SA, she searched and they were sold out in my size as well as in a half size smaller and bigger. Alas, I had to buy them directly through Kate Spade, which was fine - I used my Nordstrom Visa, so it will still go towards more Nordstrom Notes. And they overnighted them to me for no charge. AND I didn't have to lug them on the plane to go home. Win/win/win.
These two purchases coincidentally go great together! I can't wait to build outfits around them, together and separately!
P.S. Not into the floral? The dress is available in polka dots! Swoon!