The 30 pieces
Someone asked me how to build your wardrobe from scratch, and that question has inspired this entire post. I didn't feel like it could be answered in a few sentences, without any visual references, so I decided to just capture everything in a post and hope that others find this helpful as well. It's obviously hard to build your closet for ALL seasons all at once - especially since you're limited to what is currently sold in the stores. Therefore, I decided to make this fall focused and plan to do a spring version, too. So, let's get started!
1. Identify yourself. First and foremost, I think it's important to try and identify what your own style is - preppy, funky, boho, classic, etc. For me it's hard to describe my own personal style in just a few words, but I know that I love patterns, bright colors, and I'm not afraid to take risks. In my "About Me" section, I describe this as feminine bold classic glam. If you're unsure, try sifting through magazines or Pinterest - gather images of outfits and pieces you like and figure out what the common theme is with everything. As you shop, keep this common theme in mind - it will help narrow your focus.
2. Be aware of your body type. If you've ever watched What Not to Wear, you'll know that Stacy and Clinton always preach about faking an hourglass figure, and that you should dress around the biggest part of your body. Basically, it's all about balance. Do you have big hips but a small chest? Look for pieces that have volume up top to balance out your bottom half. I'm square shaped with no real defined waist. Therefore, I love the silhouette of skater skirts because it gives the illusion that my waist is the smallest part of my body.
3. Don't worry about trends. Trends aren't for everyone. It doesn't matter if everyone else is wearing Uggs and leggings as pants. You don't have to dress that way. Trends can definitely, and should definitely, influence how you dress, but you shouldn't wear something just because everyone else does or because everyone else doesn't for that matter. If you like it, and it fits you properly, then wear it.
4. Start with remixable basics. If you're literally starting from scratch, it's not cheap to buy new things. Your money will go a lot farther if you focus on basics that are easy enough to mix and match. A friend once said that she won't buy something unless she can think of 3 different ways she can wear it. That's absolutely great advice.
5. Don't forget about accessories.
If you build a good base, your accessories can do a lot more for your outfit than you realize. Jewelry, scarves, shoes - use these pieces for your pops of fun. They'll also help keep you from getting bored with your closet.
OK, so that all sounds good in theory, but where do you even start? A few of my friends are doing a 30 x 30 challenge. They pick 30 pieces in their wardrobe to create 30 different outfits - one for every day in November. I didn't end up participating because I didn't have time to really prep for this, but this post is now my way of playing along. If I had to completely start over, these are the types of pieces I would pick.
(4) tops: I can't live without my chambray. Outside of that, I picked one color and one print, and then a cami for modesty.
(3) sweaters: A fitted cardigan, a slouchy cardigan, and a pullover sweater
(2) dresses: One LBD and you know I can't live without my stripes. I picked styles that could stand strong on its own, or work well with layers.
(2) skirts: Two classic silhouettes - skater (or A line) and pencil
(4) pants: Jeans, khakis, colored, leggings
(3) jackets: Moto, denim, blazer
(3) pairs of shoes: Boots, flats, pumps
(2) scarfs: printed but still good neutrals
(2) necklaces: one long and one short
(2) pairs of earrings: studs and drop
(1) set of bangles - which could be worn alone, in a pair, or all 3 together
(2) bags: one larger carryall and one smaller crossbody
Alright - I will be honest and tell you that I didn't know if I could make it to 30. It was a pretty long process, but as you can see, it can be done. Just think of the possibilities had I NOT included accessories or shoes in this 30!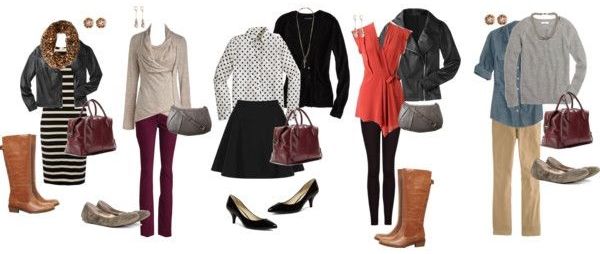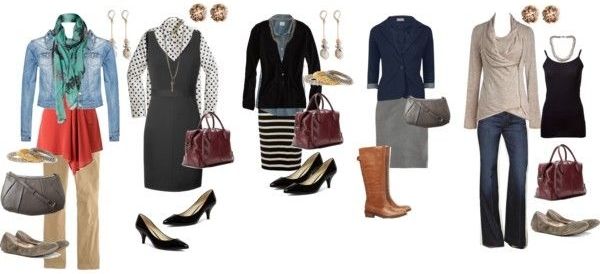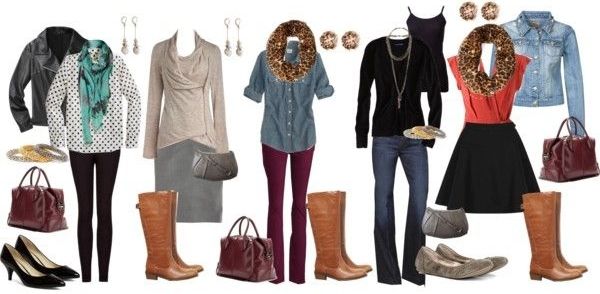 That's all great, but now where do you shop? Anywhere and everywhere! I'd hold off on online shopping until you understand what brands and designers you like and you know exactly what sizes you are in these brands. Otherwise, you'll get frustrated pretty quickly ordering online just for it to arrive a week later and not fit you. For work pieces, you can find these at places like Target, J Crew Factory, NY&Co, Express, Banana Republic. For trendier pieces, you can try Forever 21, Express, and H&M. Department stores are always great, too, my favorites are Nordstrom and Dillard's. Discount places like TJ Maxx, Marshall's, and Ross are great, too, as long as you are patient and are prepared to dig.
Lots of information, but I hope it's all useful whether you are rebuilding your wardrobe or simply just trying to figure out where you have holes in your closet for the fall. If you have any tips or rules that you live by, I'd love to hear them also! Ultimately your closet is an evolution of constant inspiration!
Interested in any of the pieces I remixed? Click the thumbnail below for product information: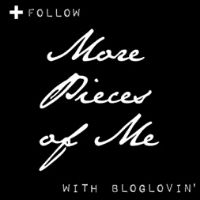 Linking up with Empty Your Archive.