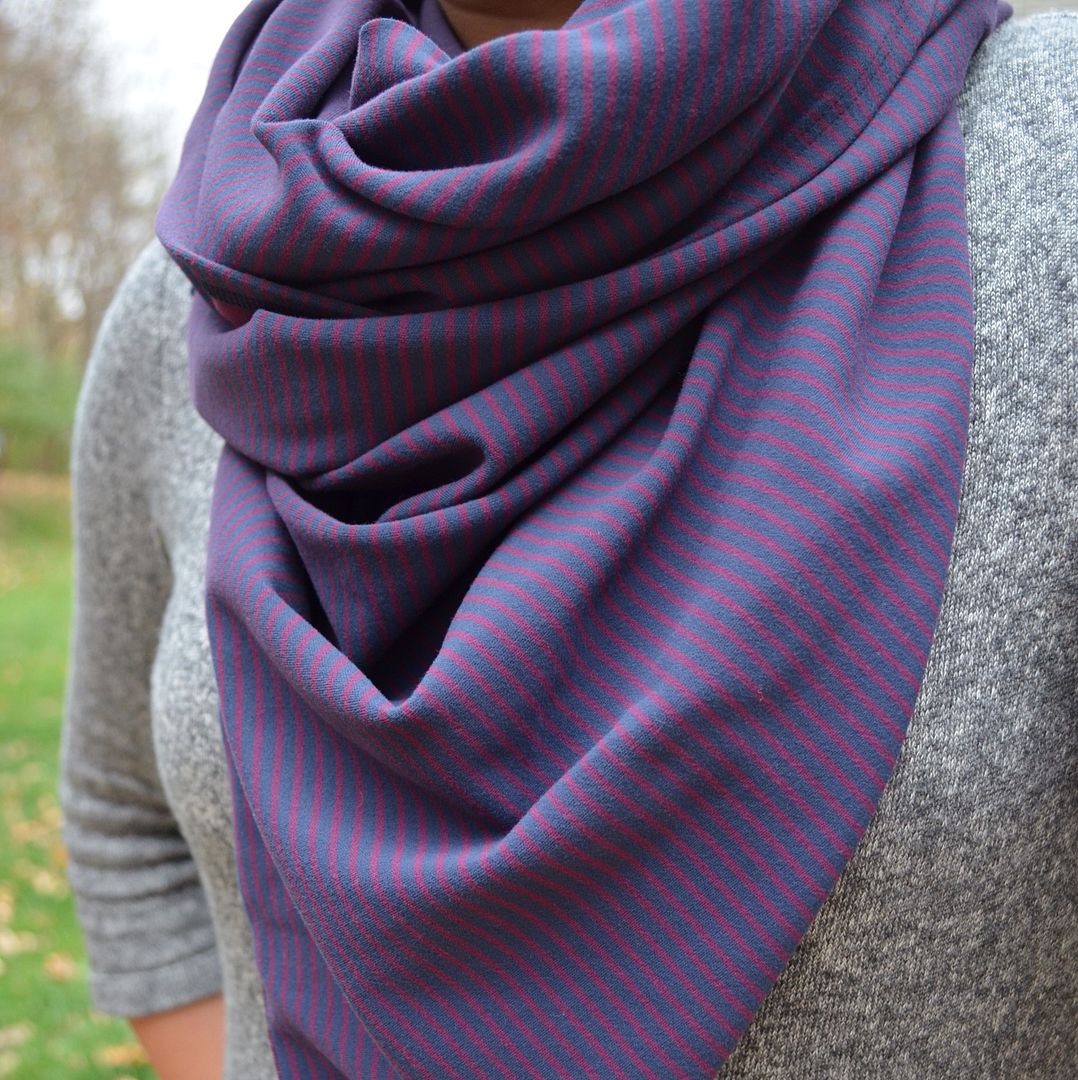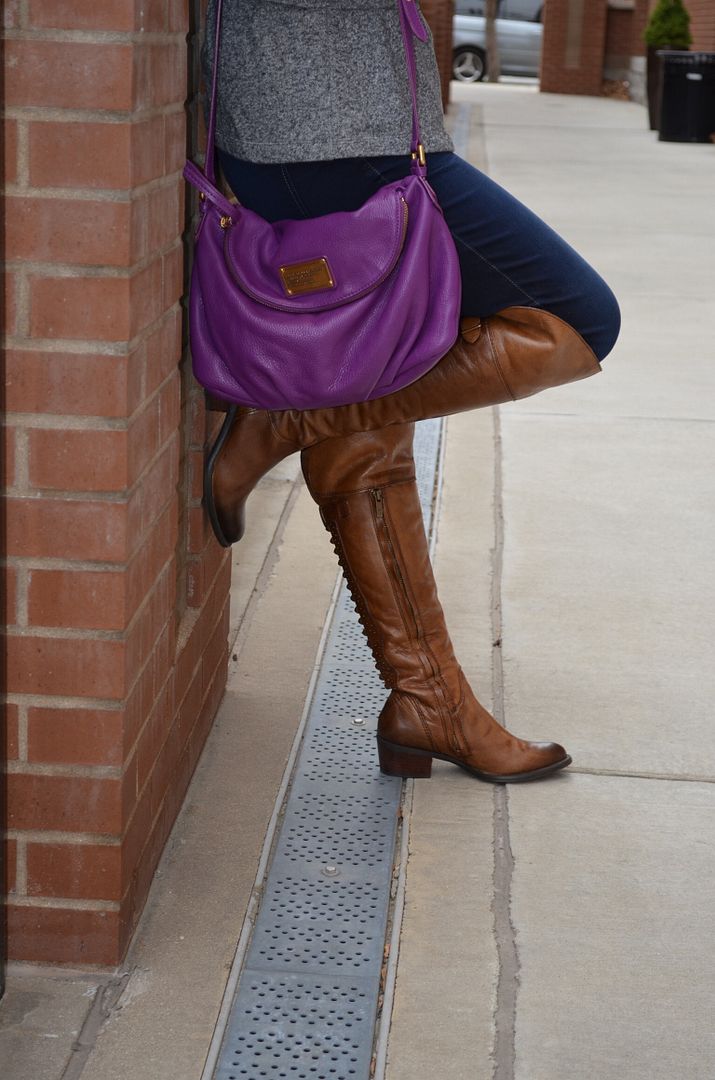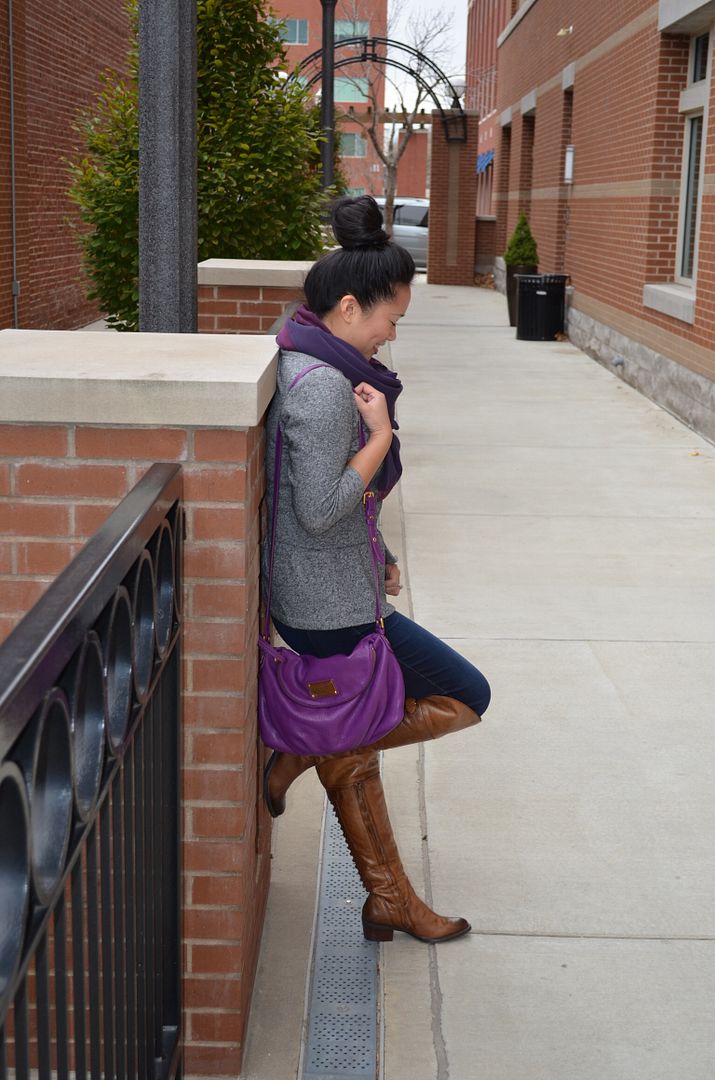 I wouldn't say I was "against" Lululemon, I just didn't see what the fuss was all about. And not even that, I just didn't really have any interest in buying anything. I definitely wouldn't say I've completely jumped on the band wagon, but I certainly am obsessed with this scarf. Someone on my shopping forum had posted about it, and I made the mistake of watching this video.
I mean a) how cute and fun is she and b) she had me at "Airporter." You know how much I travel, and I usually travel with a scarf/wrap, but I'm constantly fighting with it to stay on my shoulders and around my arms and such. This thing just looked so cozy and genius, and the bright purple was so much fun!! So, I caved. I bought a Lululemon piece. Now, don't expect me to go running out and buying some Wunder Unders. I'm very content with my Zella Live in Leggings. Stop trying to tempt me, you internet!
The scarf arrived yesterday, and it was just as soft and cozy and soft as depicted. Did I mention it was soft? It's nylon and spandex (think: thick jersey) - I don't know about you, but I love jersey sheets, so this is basically a blanket around my neck.
My neck blanket and I went to brunch with the husband this morning. It was the perfect complement to this peplum cardigan and studded boots on a very gloomy and windy Saturday. Hope you all are staying warm!