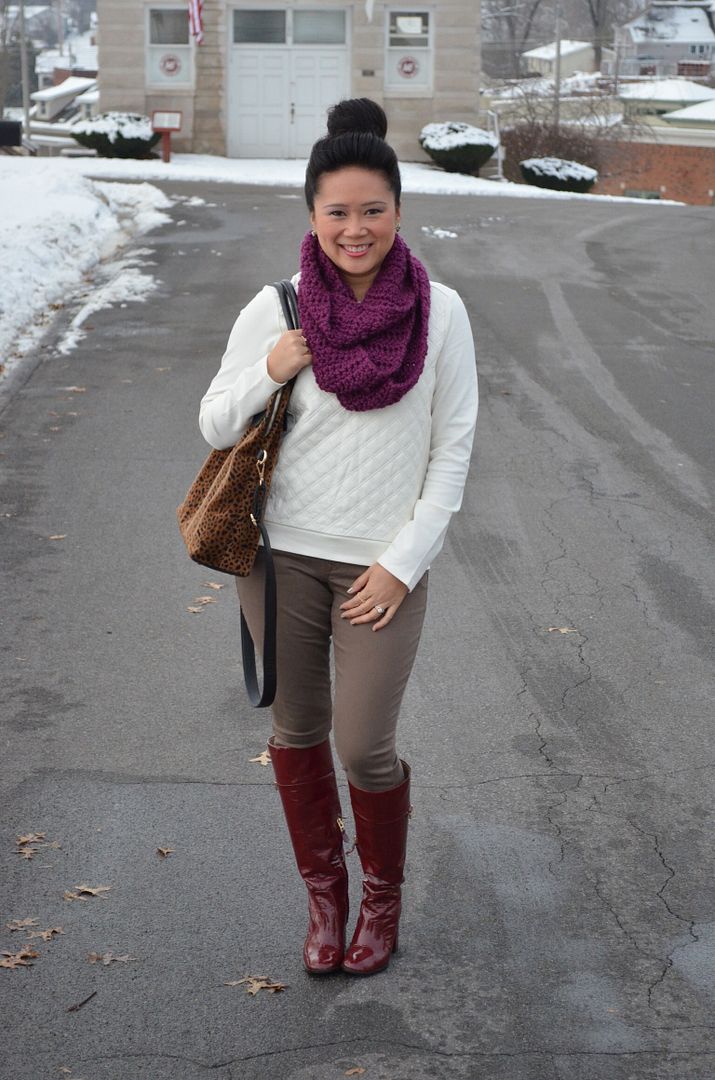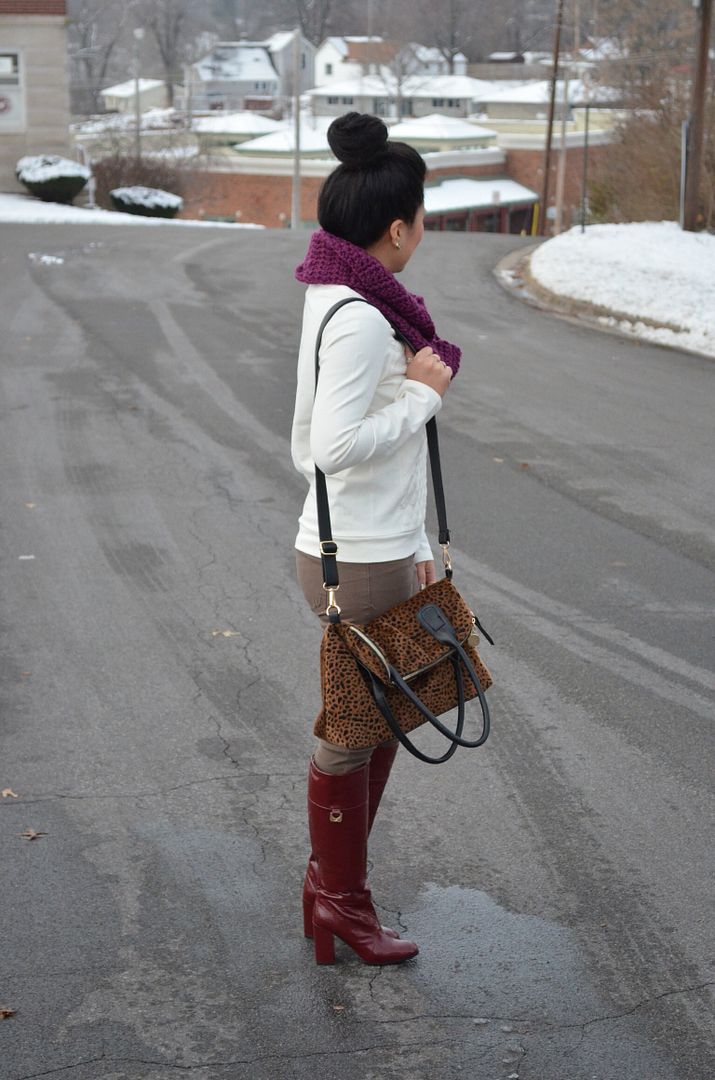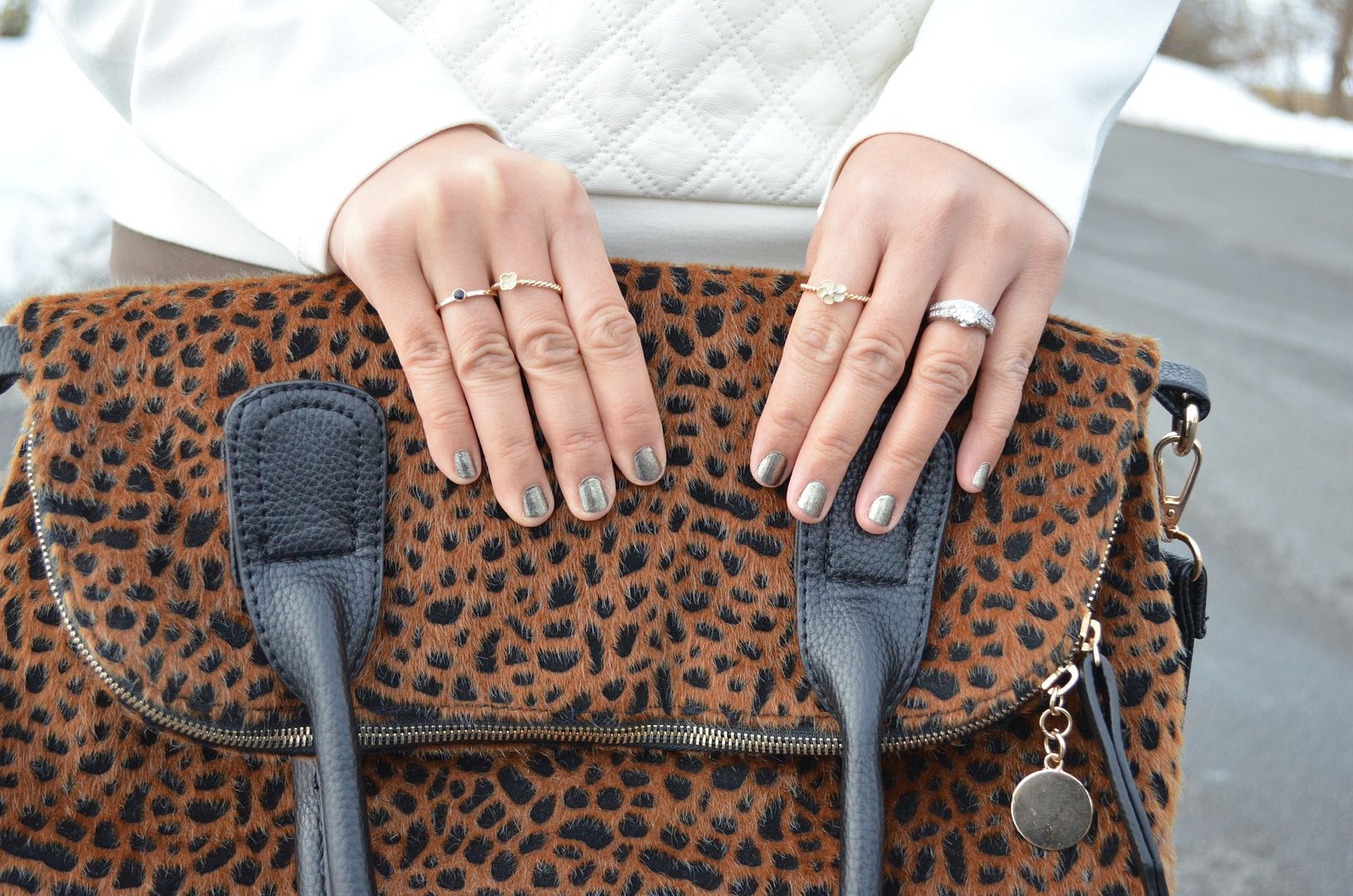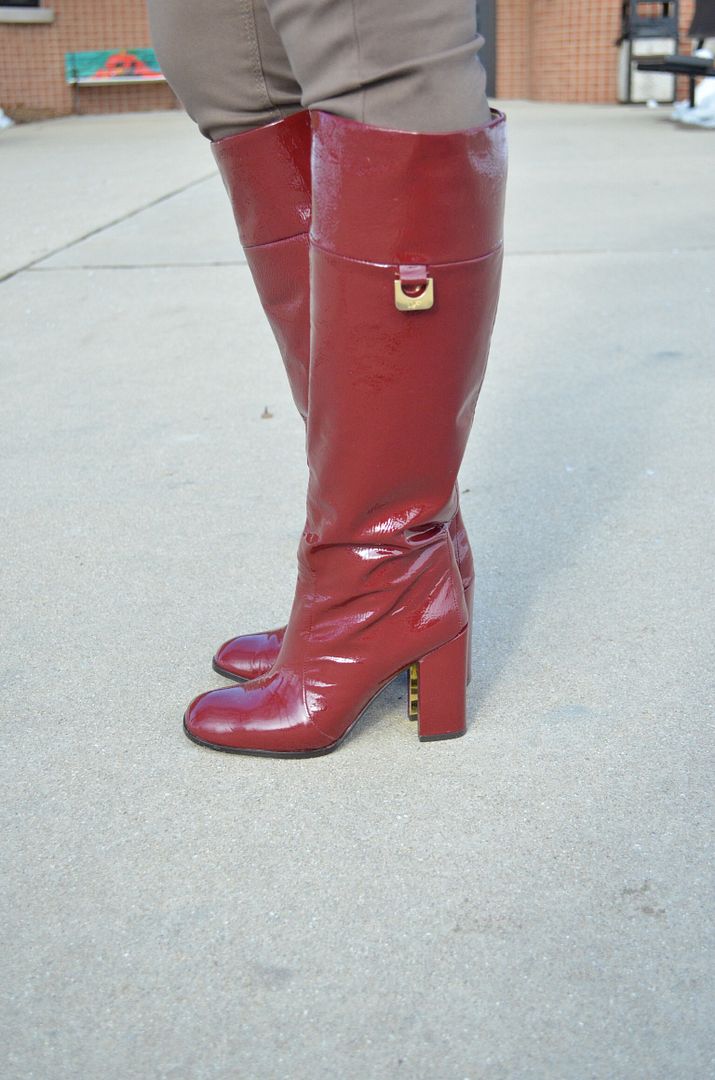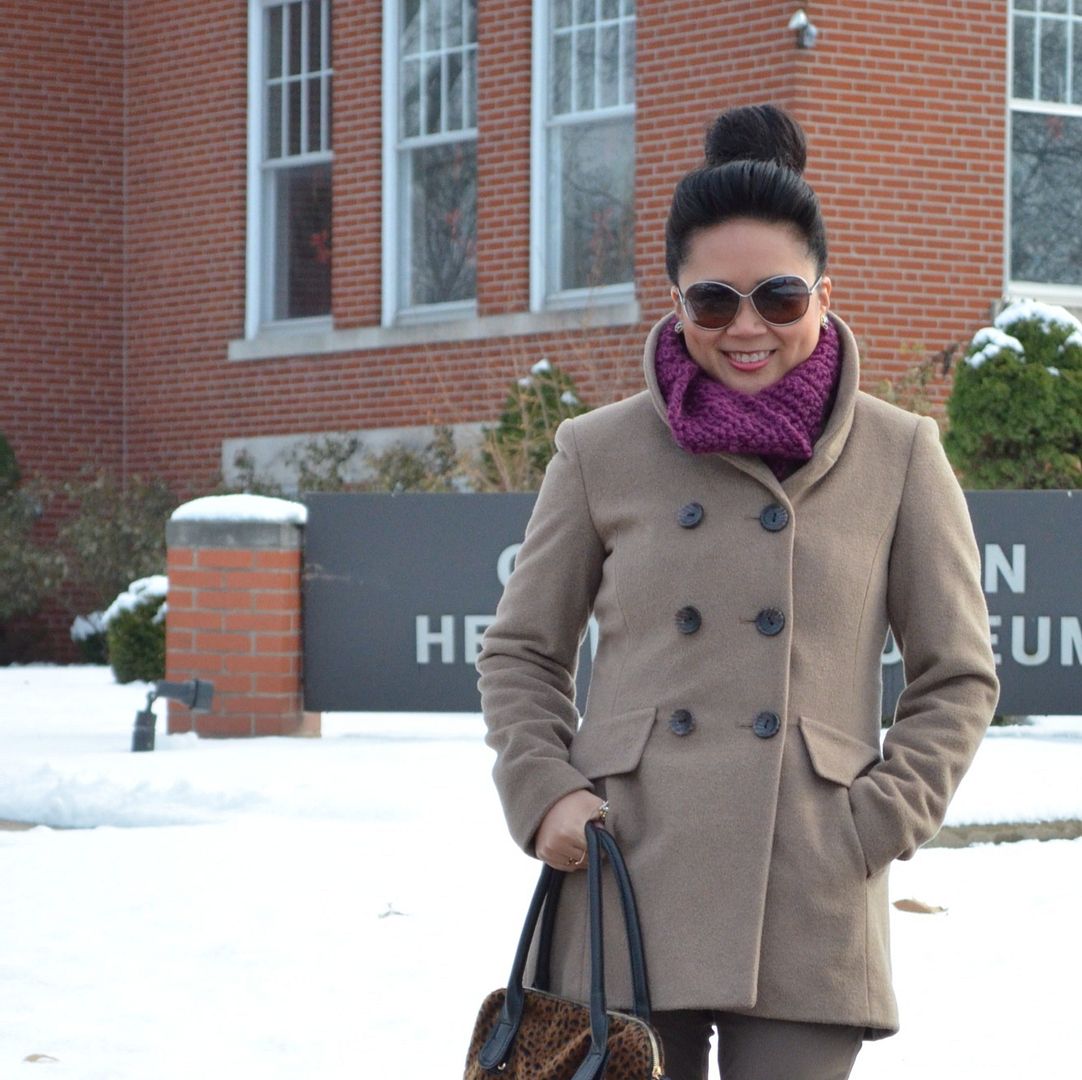 Welcome to Week 4 of the Holiday Style Series! This week, On the Daily Express and I wanted to focus on Holiday Traditions! We are lucky that we get to spend Christmas with both our families even though my family is out of state, much less out of our time zone! I thought I'd share what each side does to celebrate!
The in laws: One Saturday in December (in this case it was this past Saturday, the 21st), all the men wake up early to male bond
visit
Piekutowski's
and
pick up packages of Krakow style sausage for each household. According to
Pope John Paul II
, it will rock your world. Afterwards, they swing by
Amighetti's
and grab Italian style subs, which we all devour at Grandpa's house. This year, they also made a pit stop at
Viviano's
for
wine
miscellaneous Italian market groceries. I've always enjoyed this tradition - just hanging out at Grandpa's for a standing lunch date every year! So fun and ridiculously delicious. It's also pretty amazing to see the family grow as the cousins get married and have kids.
For Christmas, we are usually at his parents house by 8-9am for a Christmas cookie breakfast! Afterwards we go around in a circle, ooh-ing and ahh-ing as we take turns opening presents. Then we usually veg out, play with our new toys, and/or hit up some stores and start spending our Christmas money! We
may or may not end up celebrating on actual Christmas day; it usually just ends up being the day we are all available.
This year we celebrated yesterday (the 22nd) as today we are on our way to see my family as we speak!
I can't forget about breakfast with Santa. This usually happens on one Sunday in December, and this year it was
yesterday. So, our day started with Santa Breakfast instead of our Christmas cookie breakfast, then we had immediately family gift opening, then in the afternoon we also celebrated with the extended family! With Amighetti's on Saturday, too, it was quite an eventful weekend, to say the least!
This was the outfit I chose to wear for the full day of celebrations yesterday. It's easy - just a sweatshirt and skinnies, but the quilted faux leather front of the sweatshirt definitely kicks it up a notch, and the scarf and boots make it cozy and festive for me.
My family: I'm not sure I've mentioned this before, but my dad is a pastor of a non-denominational church in Southern California. So, even though I grew up in San Antonio, and consider Texas my "home," we always end up doing holidays in SoCal because a) my dad has to be there for church service and b) my extended family is also in SoCal. His church service is usually at night on Christmas Eve. He has a candle light service where he says a short message, then we take communion and sing Christmas Carols by candle light! We stuff ourselves with food then head back to either my dad's or my sister's to open all our gifts! It's usually a late night, but it's always worth the lack of sleep!
Before I go, I just wanted to talk about how fabulous this scarf is! It's a hand made infinity scarf - I have it looped around my neck 3 times. It falls beautifully and the color is absolutely gorgeous! One of my friends makes these over at The Glittered Owl. If you love this one as much as I do, I urge you to have one made for yourself! She also takes custom orders, so really, the possibilities are endless! (I am not being compensated for this shout out, I truly am just a happy customer, and the fact that she's a friend makes it doubly sweeter to be able to promote her work!)