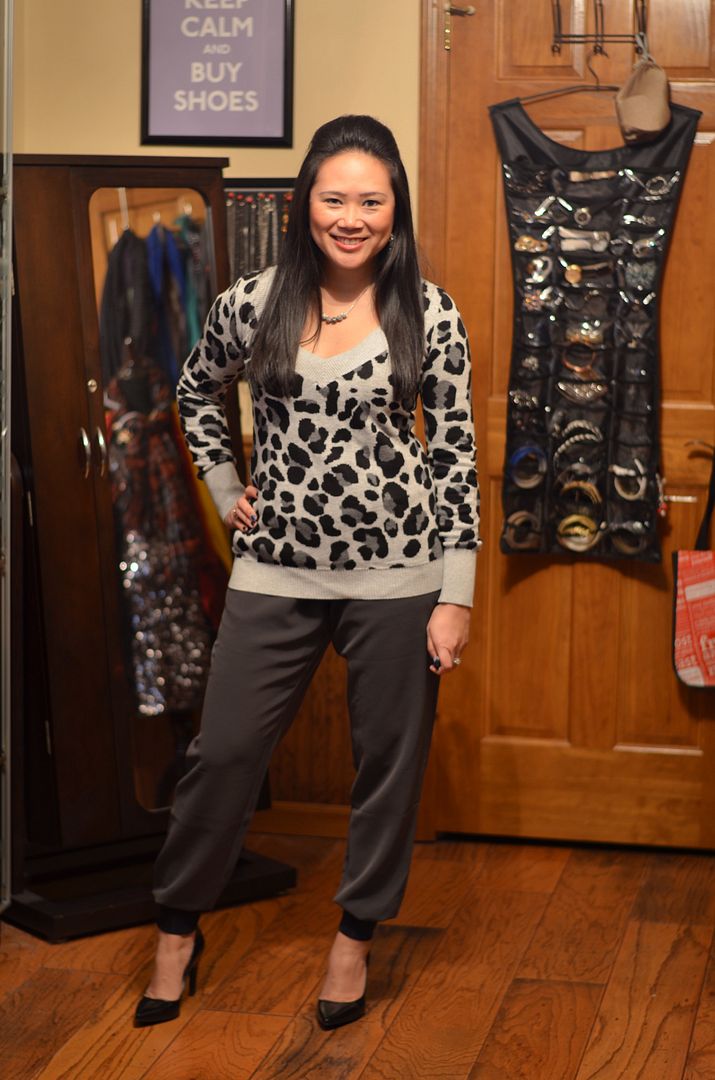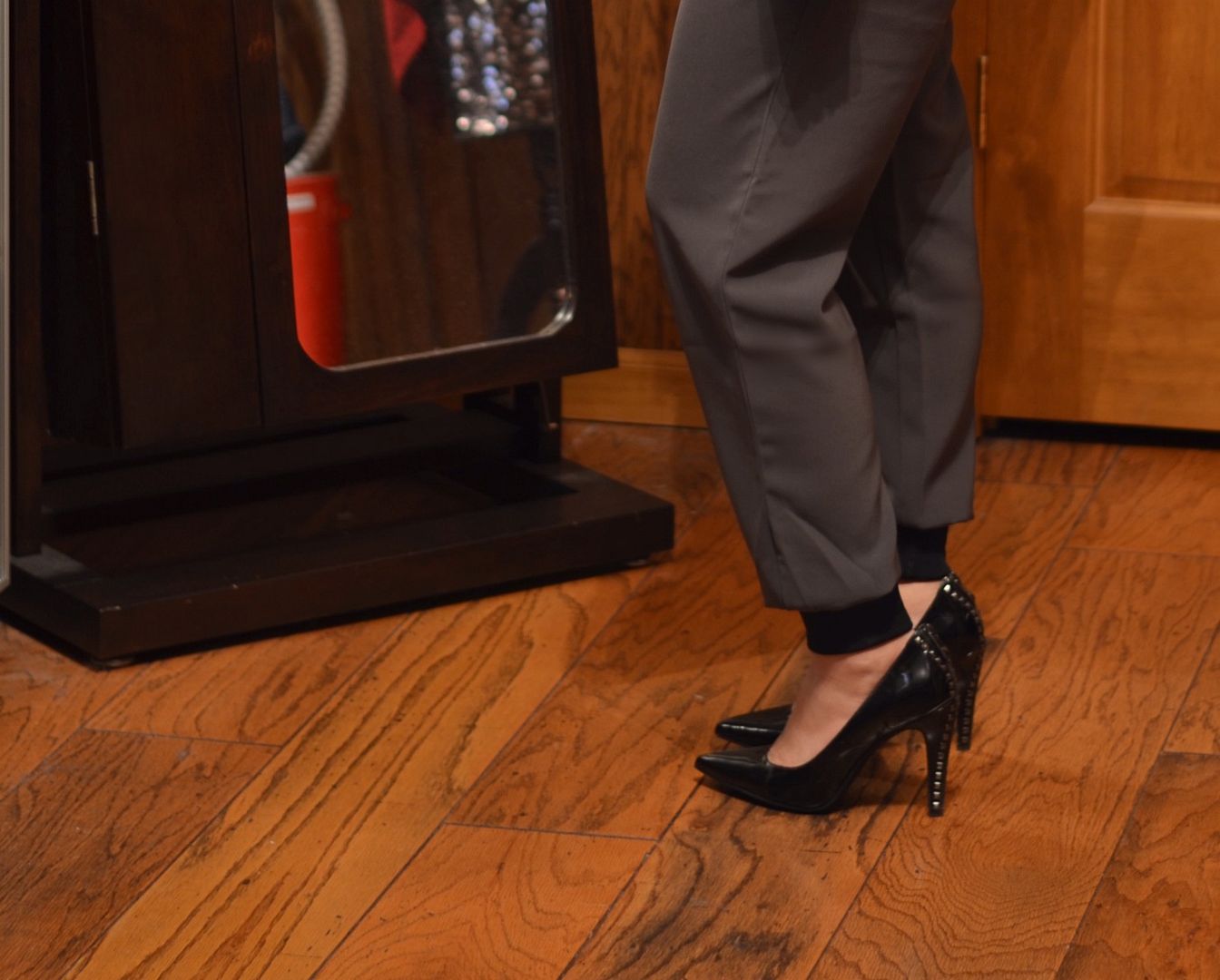 Earrings: Target (option) | Necklace: NY&Co (option) | Sweater: Express (option, option) | Track pants: Express (option) | Heels: Michael by Michael Kors
Can you guys tell I've been experimenting in different parts of the house with the tripod? Just trying to find spots that work inside when I can't take outside pics. I decided to do today's look in my closet room. Even though these views here and here are my favorite, the spot I'm standing in these photos is where I spend the majority of my time when I'm in my closet room - whether it's using my mirror or picking out jewelry.
As far as this outfit - I've been digging the track pants look, what can I say? I thought it would be perfect for a casual Friday. I don't know why but the gathered ankle on the pants makes all the difference in the world to me vs something like this: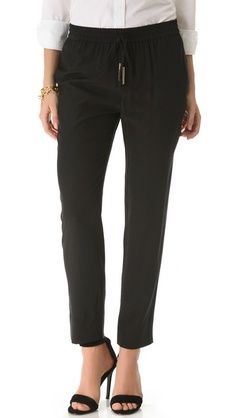 ...which I feel can make me look stumpy, perhaps that's just me.
Definitely a bit on the trendy side, and since I decided to go with the animal print sweater and zipper back heels, I kept the accessorizing to a minimum. Call me crazy, but I kinda love these pants. A lot.