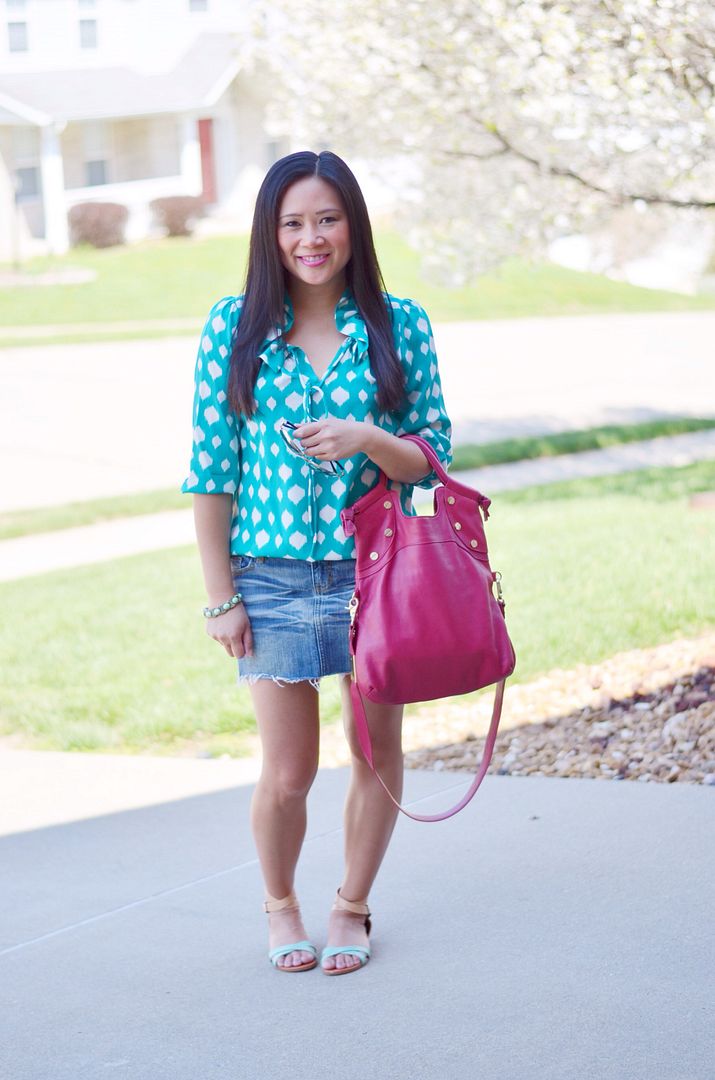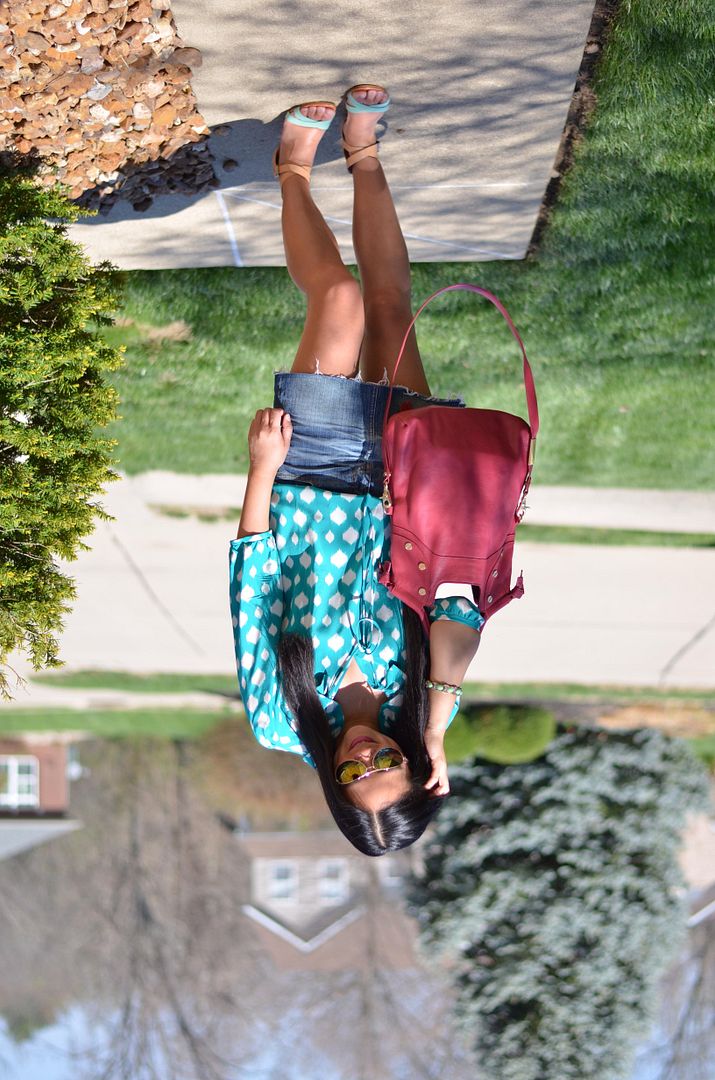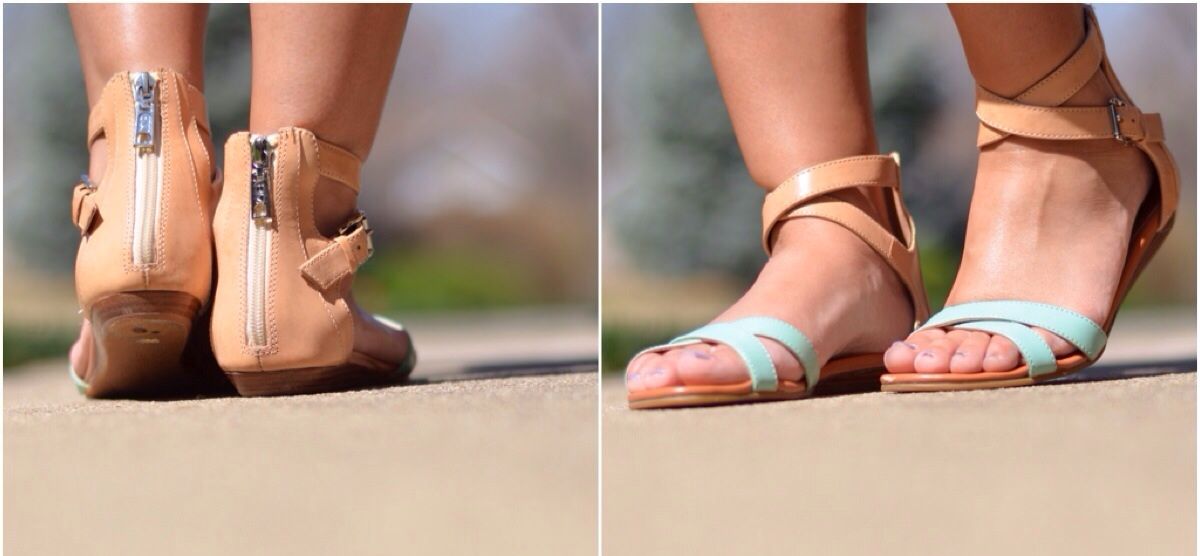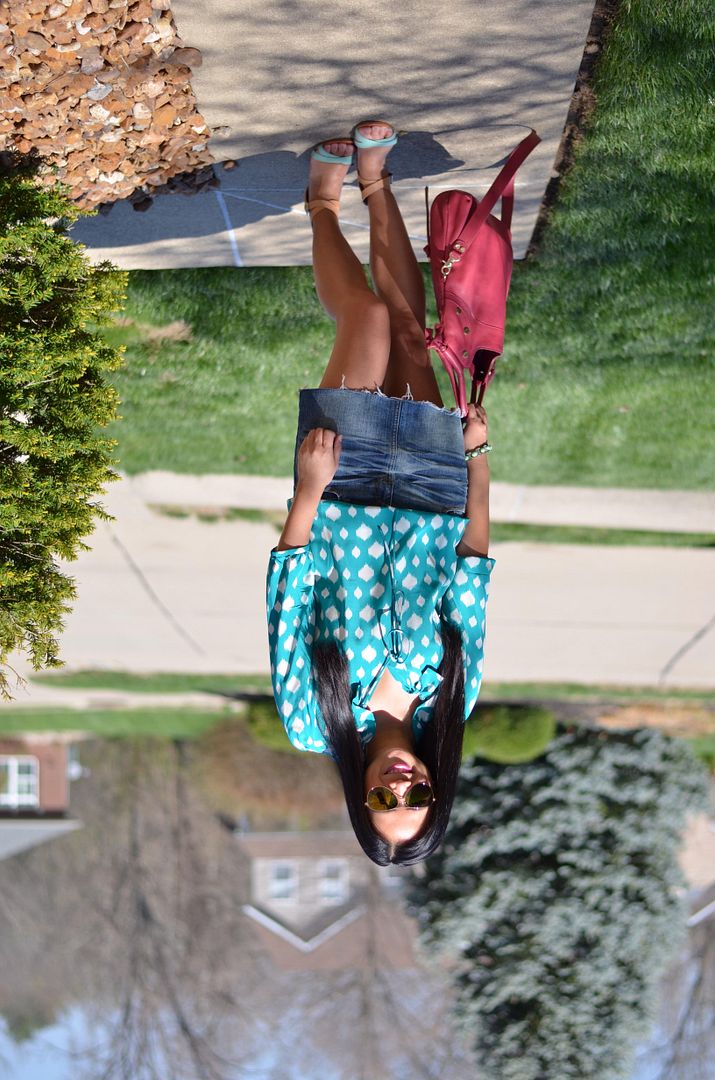 I've been running around the last couple of days trying to get everything buttoned up at work, with the blog, then packing and trying to figure out what else I need for this trip! It's been hectic, but yes, of course it will be worth it to be drinking fruity cocktails on the beach!
The last time I wore this top was to Brighten Up Winter. I loved it then, and I love it now! It was the perfect piece to pair with this denim mini - the denim mini that I just re-discovered the other day because I thought I had gotten rid of it. I haven't been able to rock the 90's overalls that are back, but I don't think I could ever let go of my denim skirts! This was great to run around in over the weekend while I was in vacation mode!
I will talk to you guys in about one week! In the meantime, I have some great guest posts lined up, so please stop by and show them some love while I'm gone, will ya?