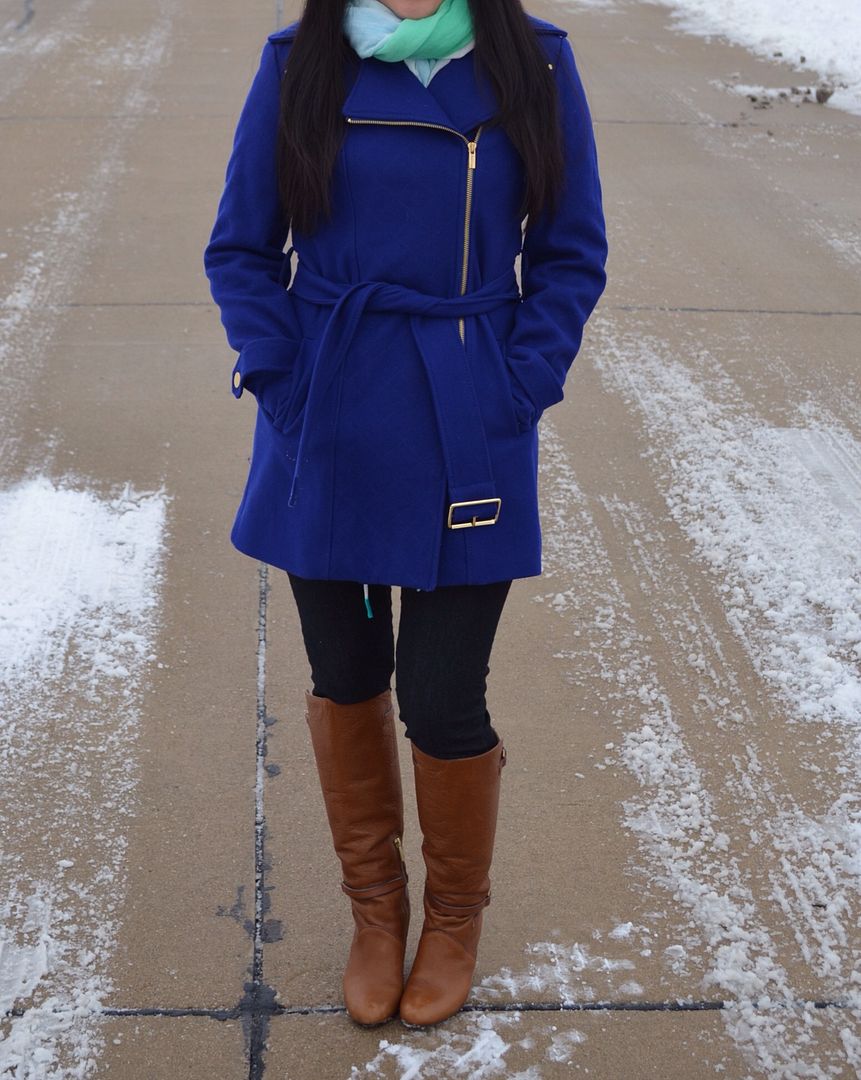 You guys. You have no idea how excited I was to be able to walk out in the middle of the street! Oh, the little things. Road conditions were so much better today; so much so that UPS finally delivered packages after a 3 day hiatus! It was like Christmas coming home to a doorstep O goodies!
I decided to wear this top today because I needed to bring a little brightness to our ridiculous winter weather. I bought it a couple of months ago in Atlanta, and it's quite perfect! I'm bummed because my cousin in law saw this picture I posted on Instagram, and said that she loved the color combo with the wine skinnies! The picture made my pants look wine. As you can see, they're just dark denim. But I was bummed because wine skinnies would have been genius with this outfit! Next time, next time.
The last time I wore this coat was back when we got our first snow. It's the best coat to brighten up your mood, that's for sure. A co-worker said it looked "sharp." Yep, sharp. I do concur.
Are you all caught up with everyone over at the last installment of the Holiday Style series? If not - check it out here. I'm proud to say that I've upheld two of my new year's resolutions so far - my nails are painted a pretty midnight blue right now AND I registered for my first Pilates class on Saturday! SO excited! And for all you bloggers - don't forget, Manic Monday starts… well, Monday! So be sure to link up!