"You're still the one I run to, the one that I belong to, you're still the one I want for life"
-Shania Twain
First of all, you're welcome for getting that song stuck in your head all day.
Second of all, yes, I love country music, I grew up in Texas - it's kind of a thing there.
Third of all, don't get excited, this love song is dedicated to cobalt.
Yes, cobalt. I just did a search on my blog for "cobalt" and up popped 13 posts. I was actually quite surprised there weren't more than that because I feel like it's the one color I always turn to. It's quite funny actually because red is my favorite color. Yet, cobalt is my favorite color to wear apparently. It just makes me so incredibly happy and I feel like it's relevant through all seasons.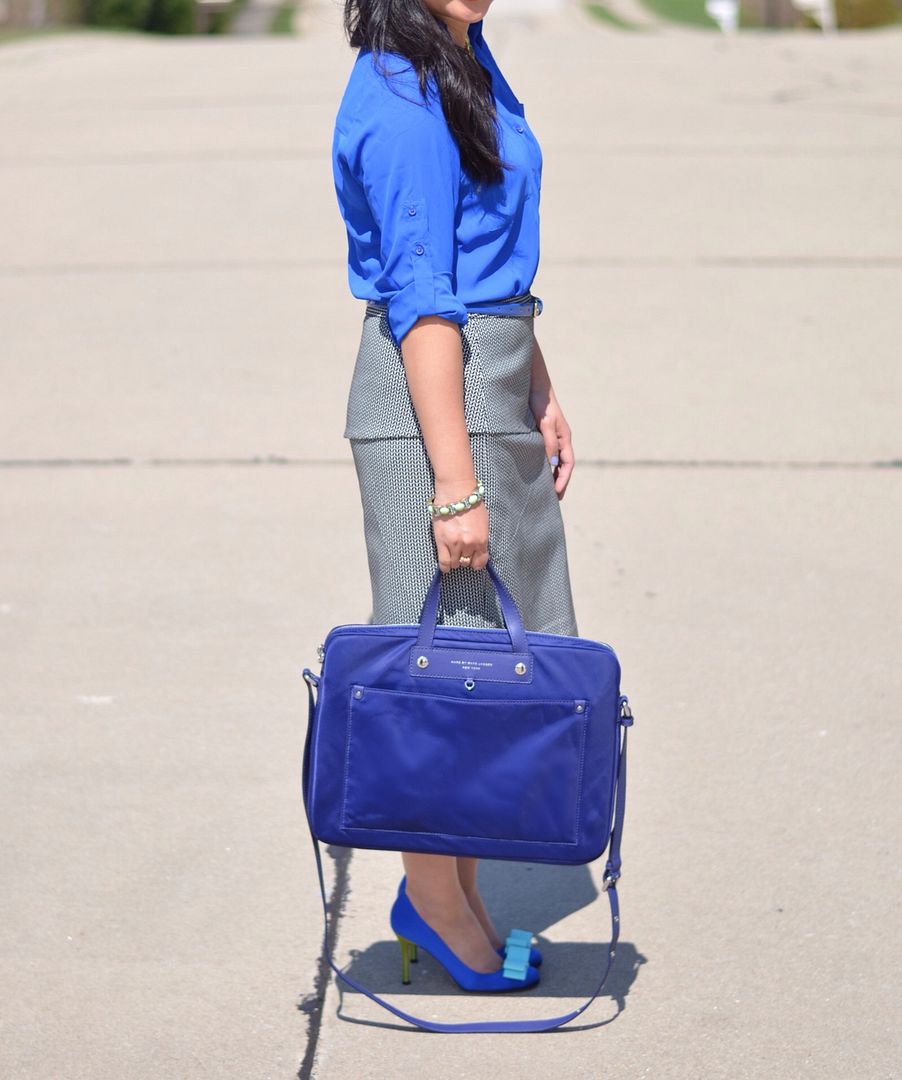 I recently bought this laptop bag and it's changed my life. You see, I've come to realize that I have quite a handbag collection, and that if I didn't have to carry a ginormous workbag everyday, my handbags would get a lot more daily use. Sometimes, I end up turning to my smaller cross body bags or a clutch that I can simply throw into my work bag so that I'm not having to carry two huge bags everyday. It doesn't help that my laptop weighs more than me. Ideally it would be as small as my MacBook Air which I could easily fit in one of my bigger purses.
So, I ordered this laptop bag, which is exactly that - big enough to hold a laptop and that's basically it. Yes, that does still leave me with two bags to carry, but at least it's slimline and not bulky and I'm able to use my other purses more! Why didn't I think of this years ago?

SHOP THE LOOK: