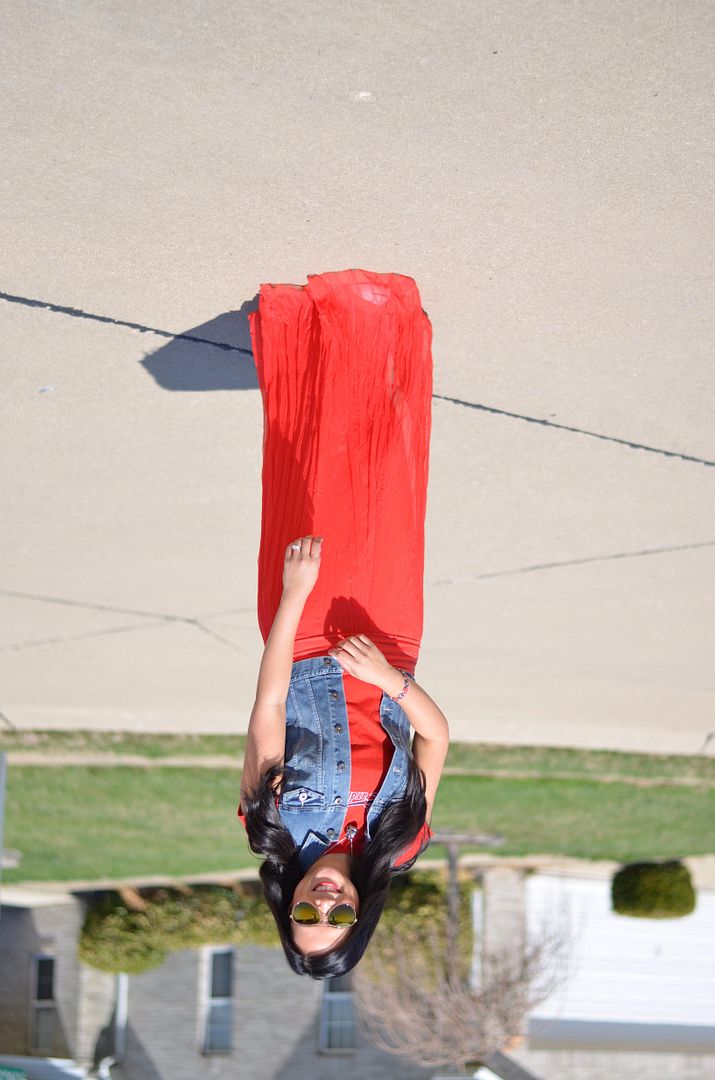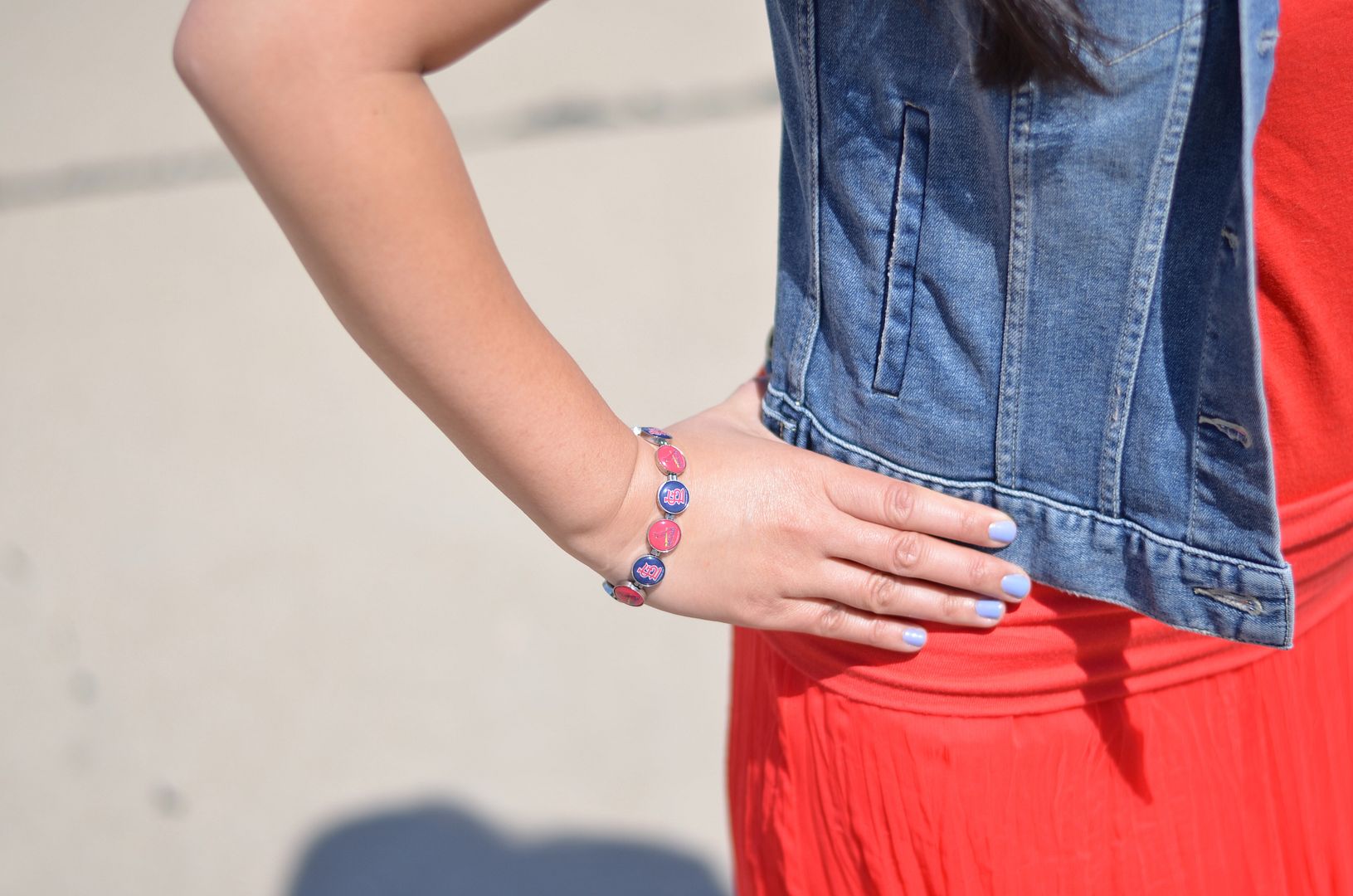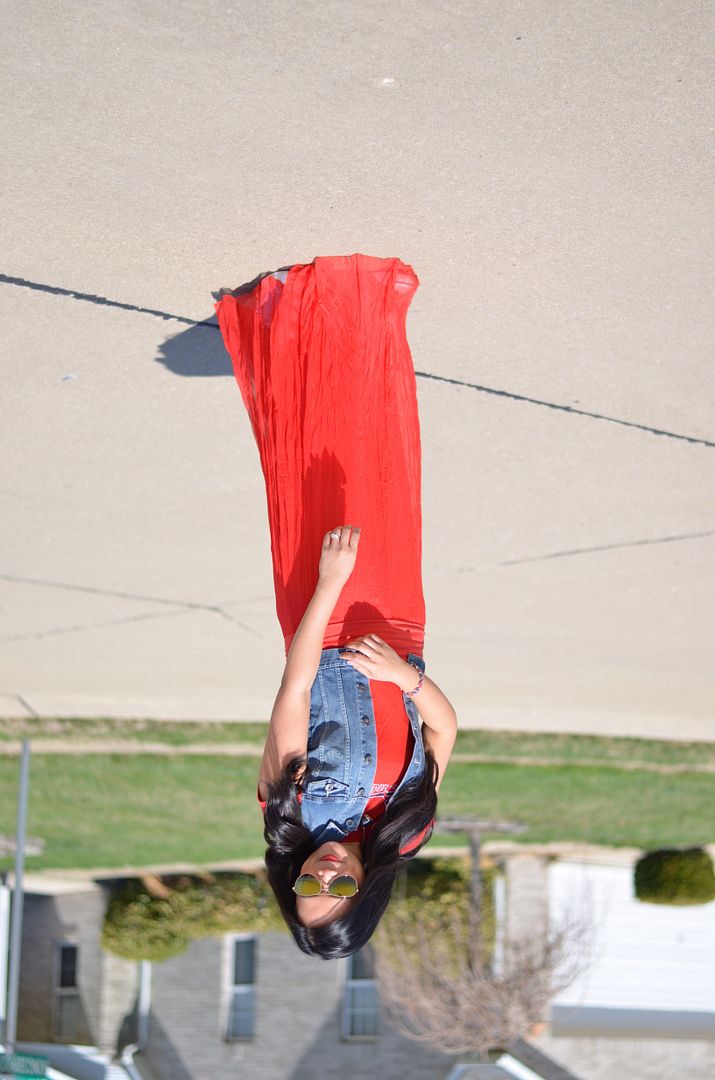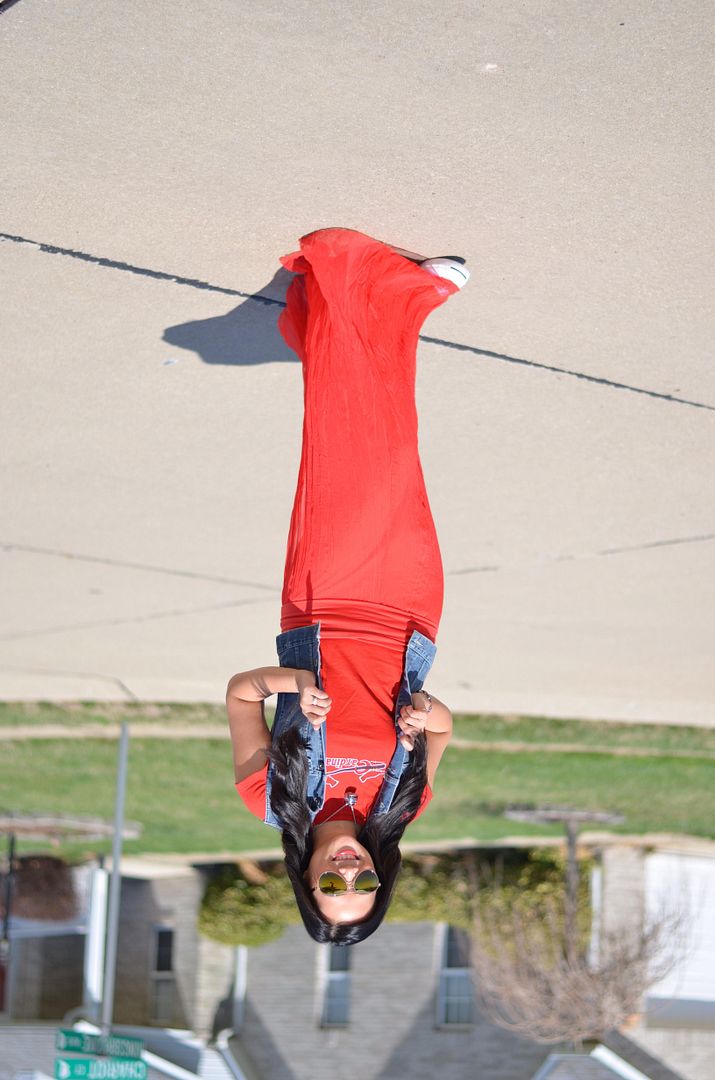 You guys knew I couldn't go without talking about baseball, right?
Baseball season officially started a little over a week ago, but this past Monday was our home opener. The boys are back! Today is our first game we get to go to as part of our season ticket package, and to say I'm excited would be an understatement! Naturally, I needed to be a little obnoxious with my team spirit. (I wore this to the office, the maxi skirt is not stadium friendly!)
Yes, I'm obnoxious, but I will never be one to talk smack about your team! It's ok if you don't like the Cardinals, just respect me and my fandom and I will always do the same to you! Even if people do talk smack, I usually just ignore it and not retaliate. It's just one of those things like religion that is pointless arguing about! We're all entitled to our opinions. My world just happens to revolve around the Redbirds! <3 Go Cards!