You guys. Before I can even get into my post, I have to tell you that these lovely striped d'orsay flats from my previous post here are back in stock at Nordstrom. I have been putting this on all my social media channels that it is imperative for you buy them while you can! I promise you won't regret it!! They fit true to size for me, but if you are in between sizes, I would size up.
Ok, glad that's out of my system!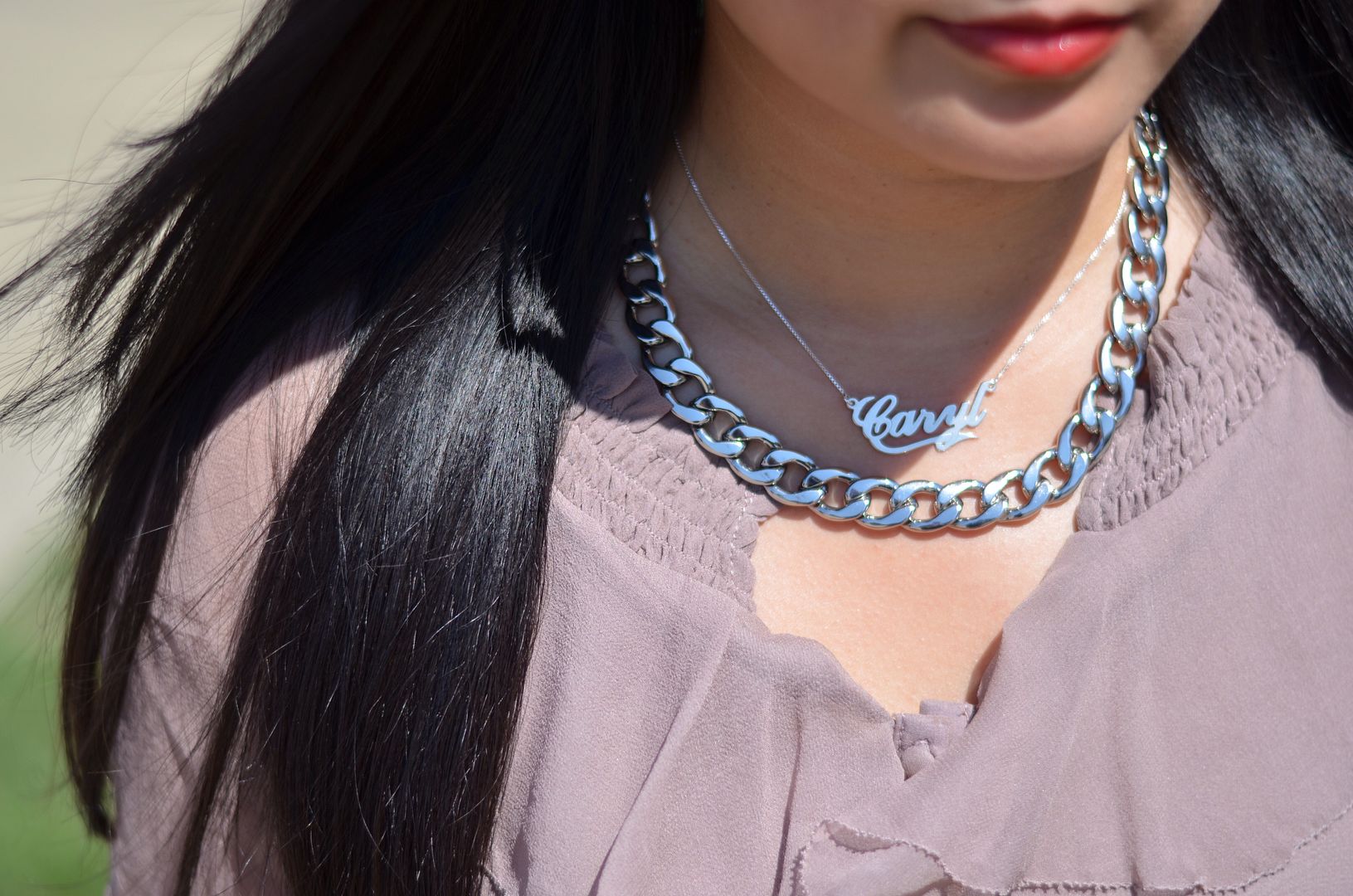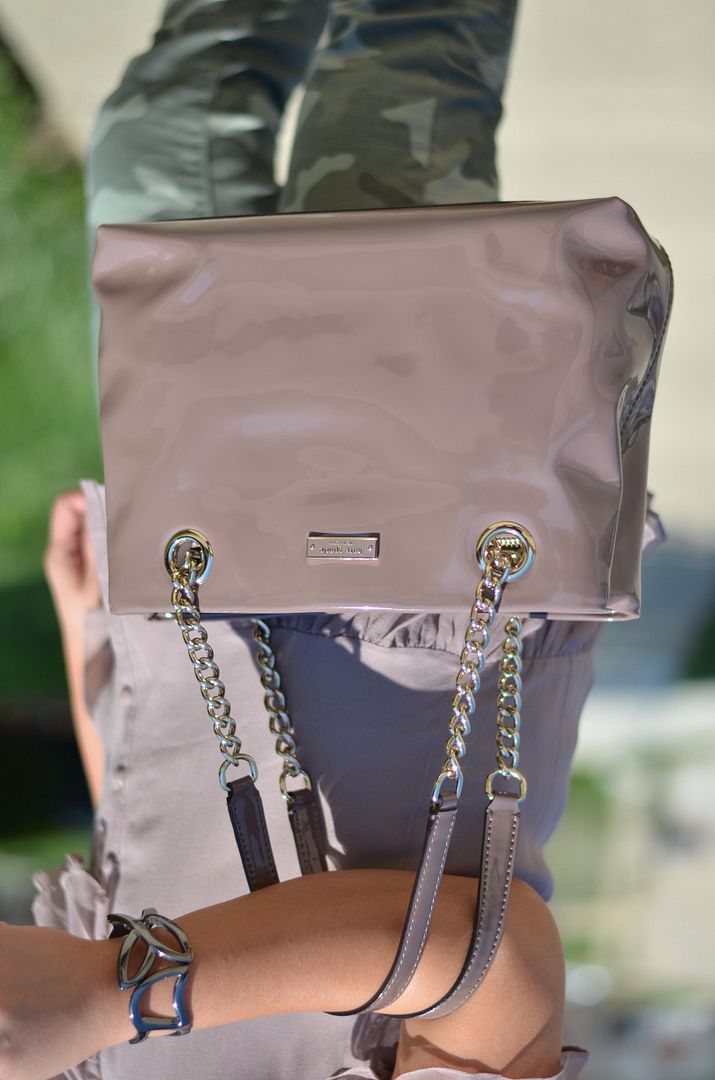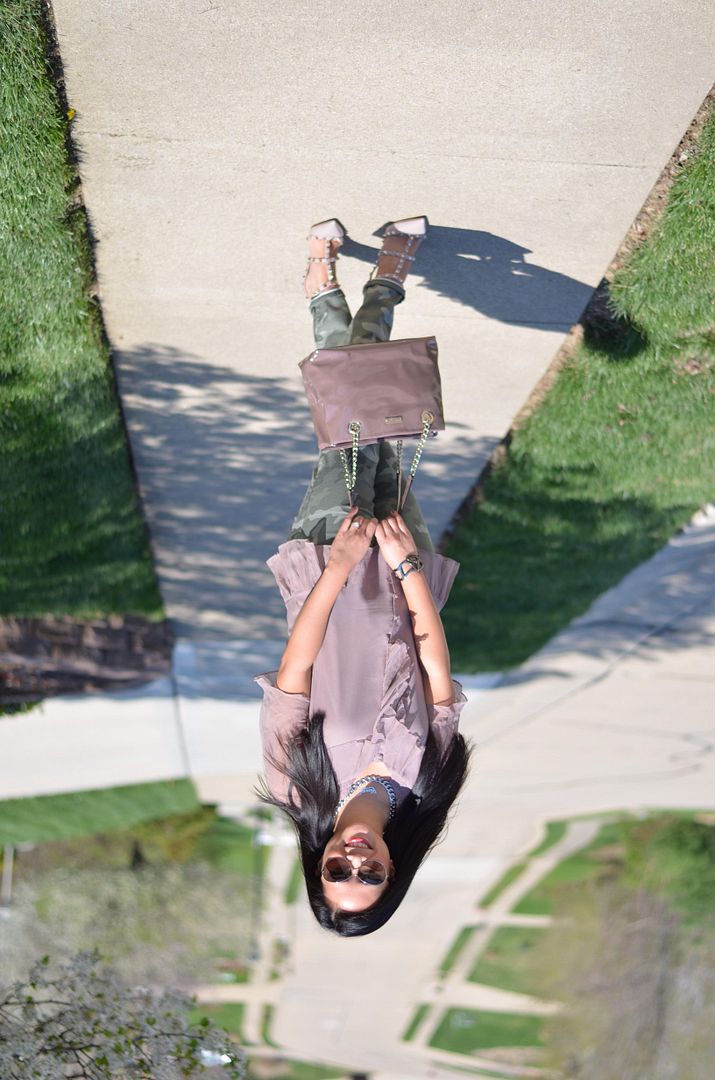 I had such an aversion to camo for a long time. I owned a pair of camo pants about a decade ago and I never ever wore them. I ended up donating that pair, and ever since, I just felt like I didn't need them since I never wore them back in the day. But something has clicked in me and I've realized that camo is quite versatile.
Since my last two looks were a little funky, I loved the idea of making camo a little more feminine by pairing it with blush - a chiffon, ruffle hem top plus a blush patent bag. The chunky necklace and cuff along with the stud shoes have the edge that I like, but I think overall, this is more frilly than I have done with these pants in the past. This may actually be my favorite of the three looks, what do you think?

SHOP THE LOOK: