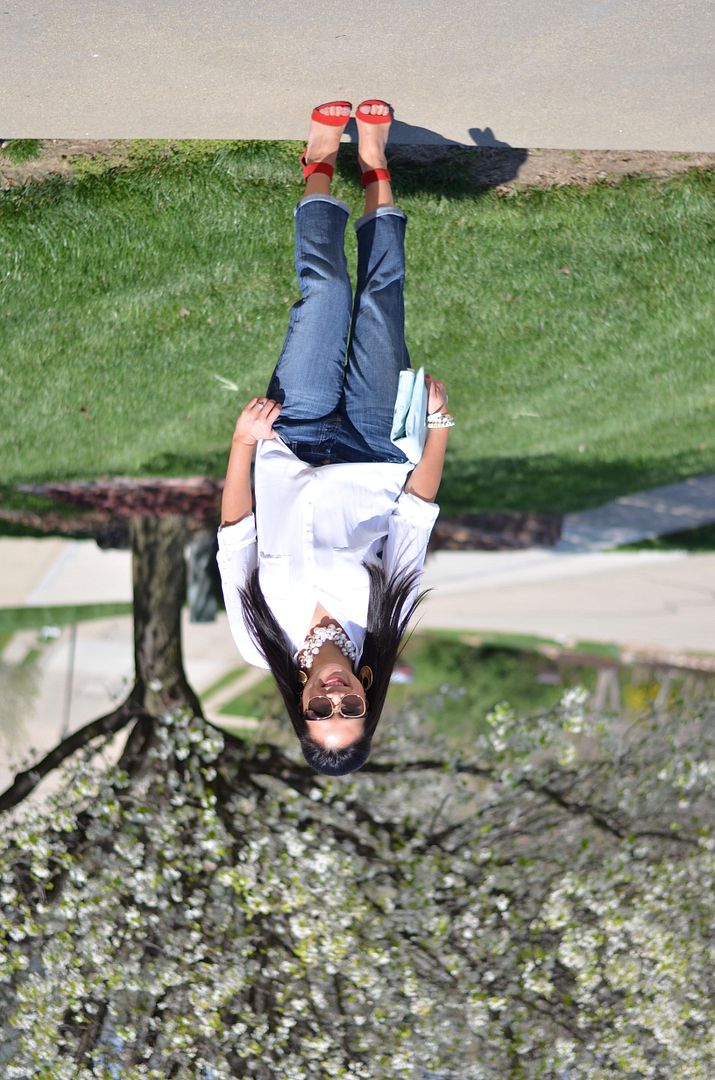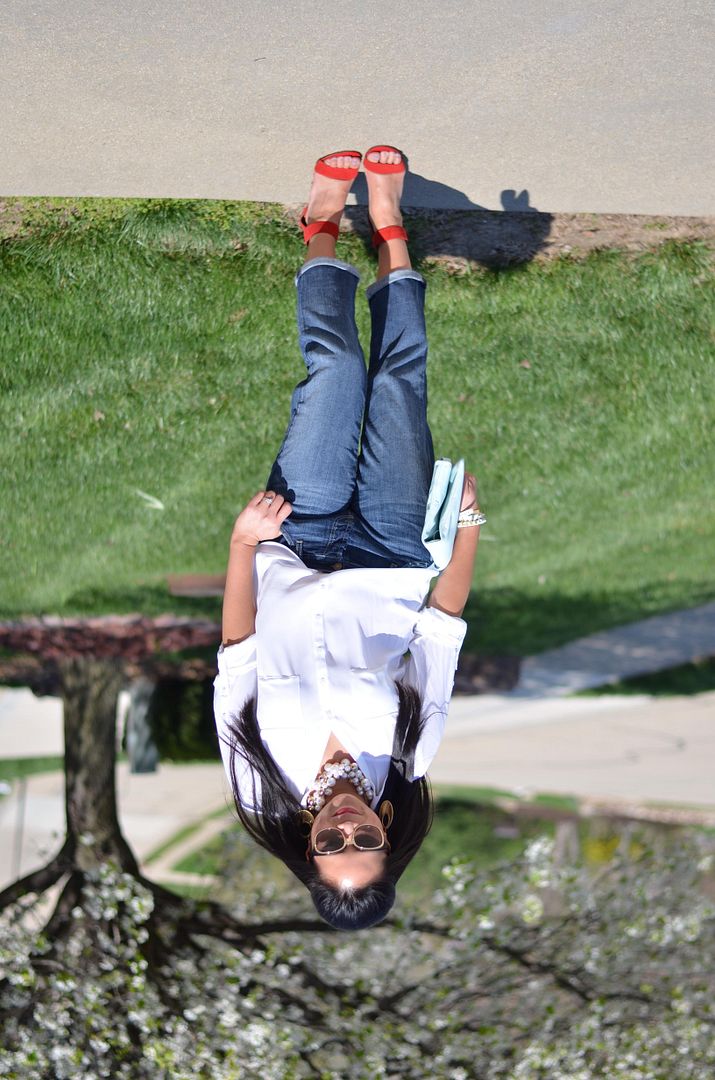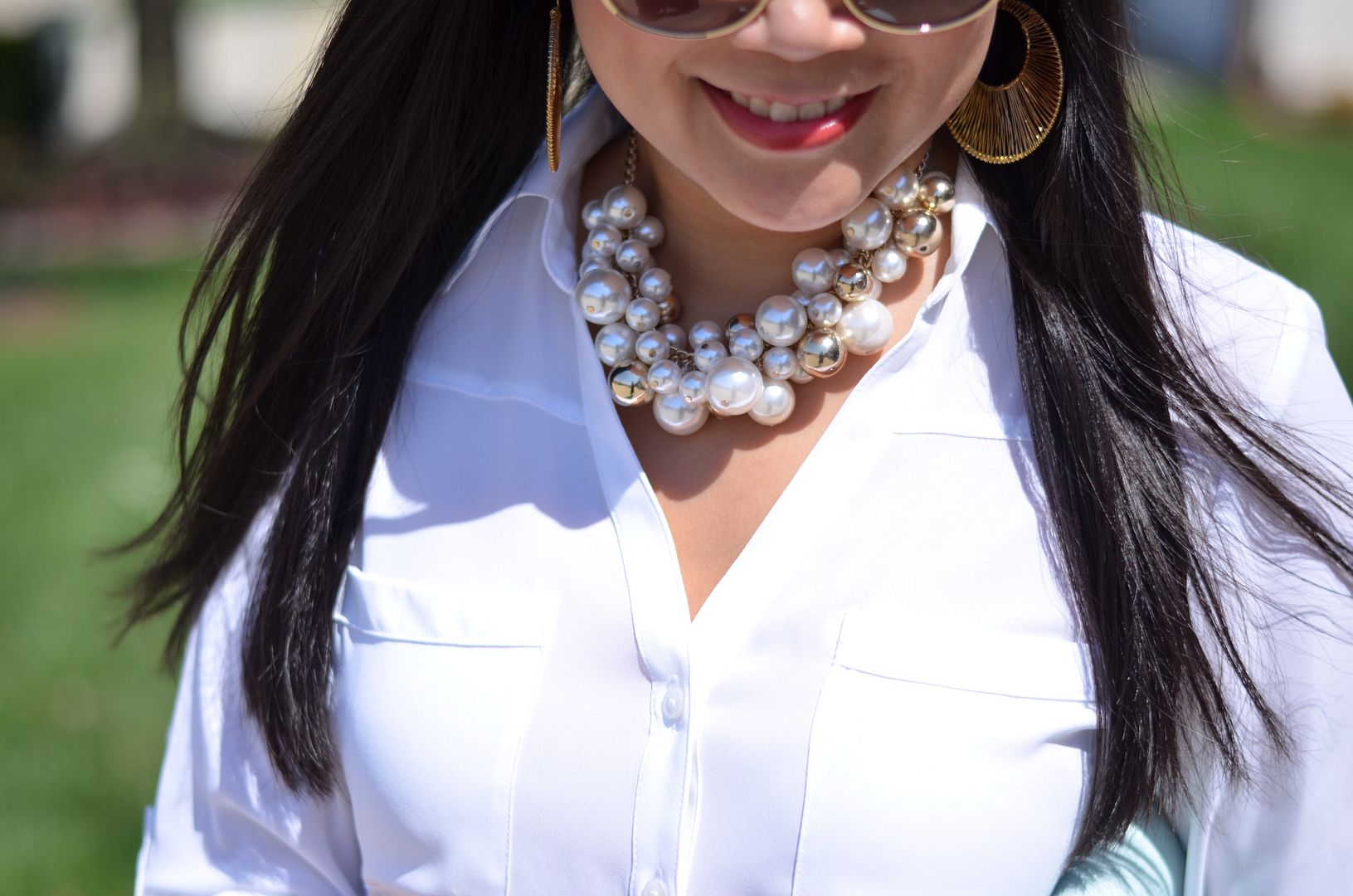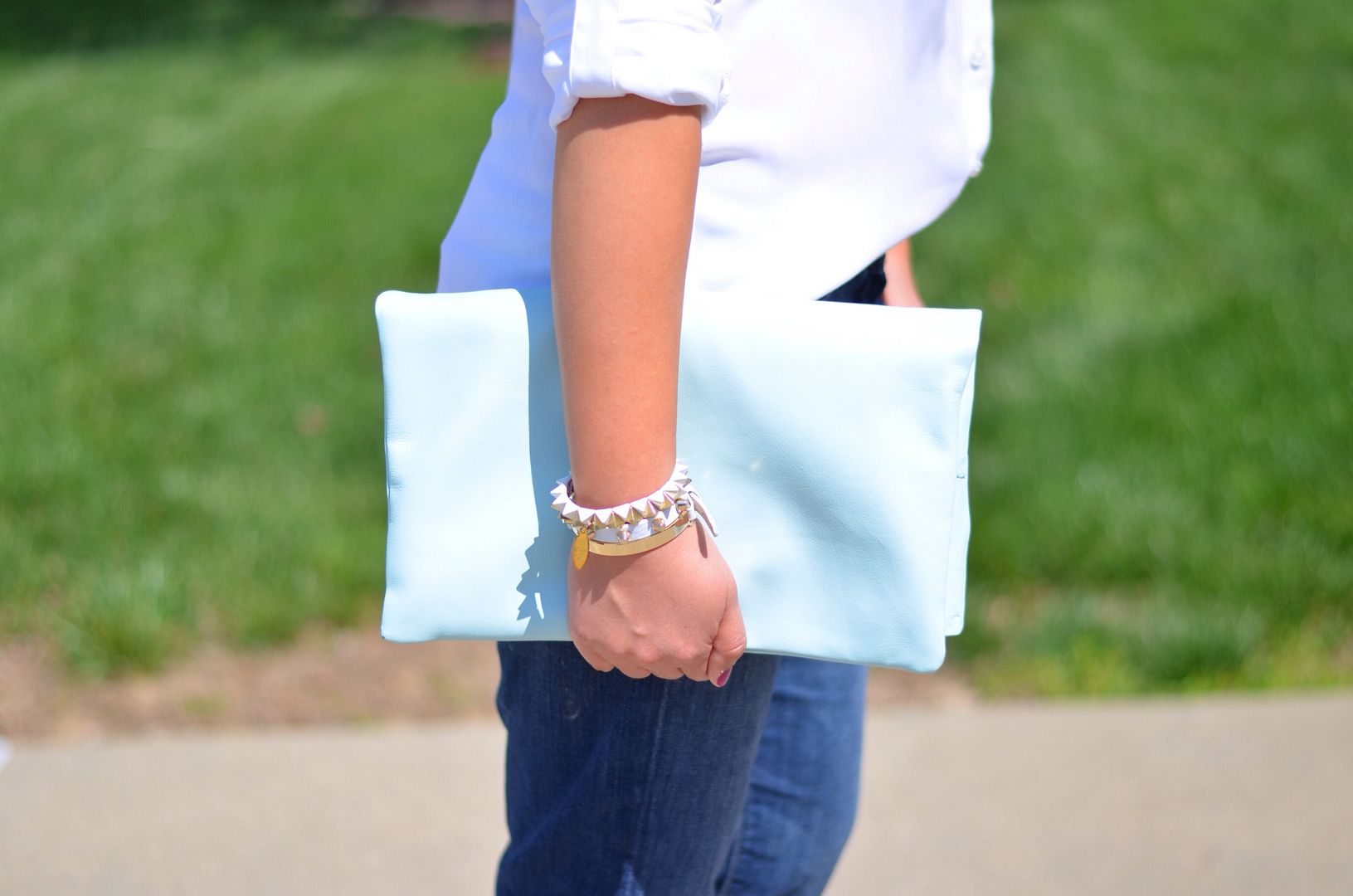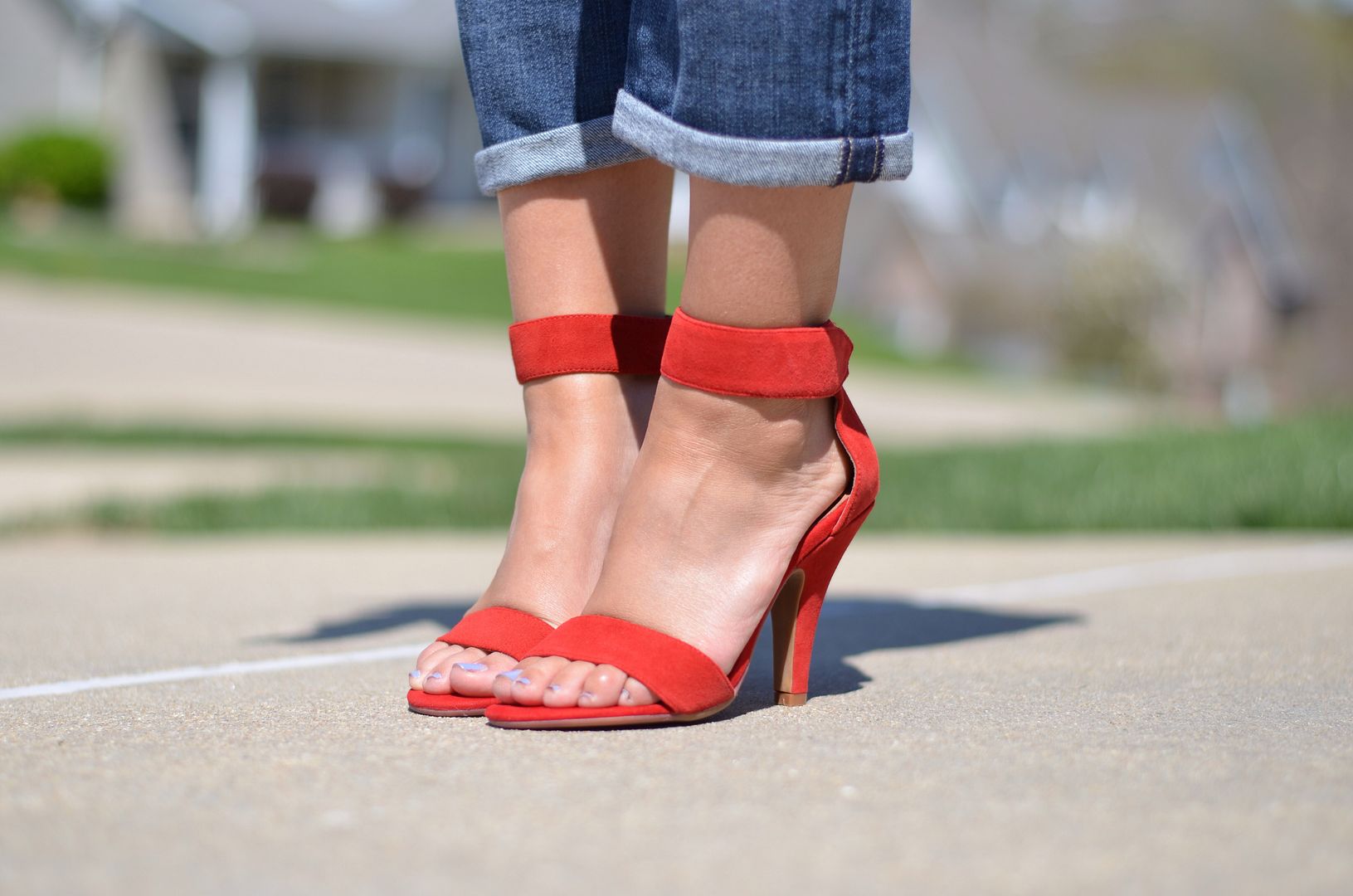 These pictures make me so happy! Spring has definitely sprung and this tree in our front yard is just gorgeous! Happy Manic Monday, indeed!
I had been on a hunt for the perfect red ankle strap sandal - basically since my shoe craving post back in March. I ended up ordering two pairs before this, but the first pair was stiff and uncomfy, and the second pair was extremely not flattering to my feet - somehow they highlighted all the worst parts of my feet. Just trust me on this! I had seen these Jeffrey Campbell sandals, but had been avoiding them because I really didn't want suede. The shape was perfect though and the heel height was just what I had been looking for. After the first two pairs failed, I decided to just cave and order them. I LOVE them! And honestly, the suede adds to their comfort!
Just a white top and cropped boyfriend jeans, but I decided to bling it up a bit. Then, instead of grabbing my leopard bag like you KNOW is always my instinct, I decided to grab this mint foldover bag instead. Needless to say, I'm happy with how this turned out - or it really just could be my beautiful tree!