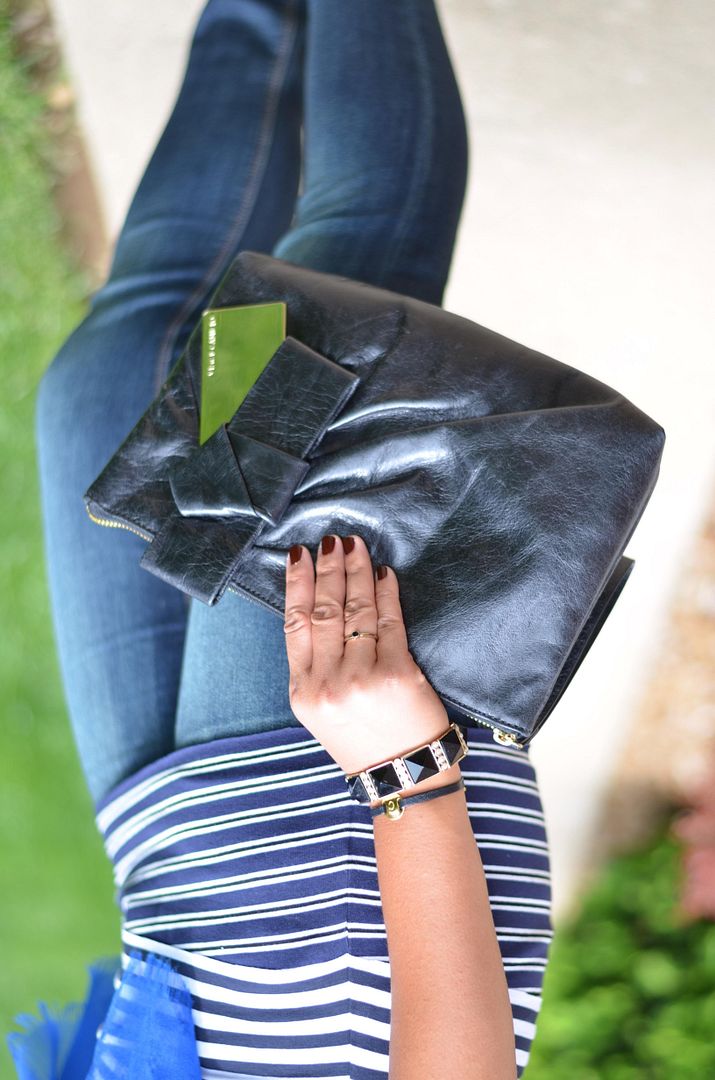 Scarf: Express (option) | Top: Bailey 44 (available in large here) | Jeans: Express | Shoes: Zara (option, crazy cheap budget option)
Yes, the title is a bit tongue in cheek - my pumps do not actually have a steel toe. But I just had to share this story with you. You see, last week, I was in Canada for work. I had a meeting on Thursday at a job site currently under construction. The complex is huge with multi-story buildings, underground parking, and even a sports arena all concurrently under construction. I found out 3 days before the meeting that they're pretty strict about steel toe shoes. Well. As much of a shoe addict as I am, and despite the fact that I've been in the construction industry for over a decade, I've never needed nor do I own a pair of steel toe shoes.
I ended up finding a pair on Amazon that I could get the next day with our Prime account. But I also wanted to find a pair in a brick and mortar store in case the Amazon pair didn't work out. After all was said and done - I got this pair of Red Wing boots.
Beautiful, right? Contextually speaking of course! My next dilemma was how I was going to style them. I actually always struggle with this - trying to be practical on a construction job site, while still showing hints of style, but also looking somewhat authoritative since I'm a female in a predominantly male industry. Here's an evolution of my outfit options along with my thought process. I'll give you one guess who helped me make my decision?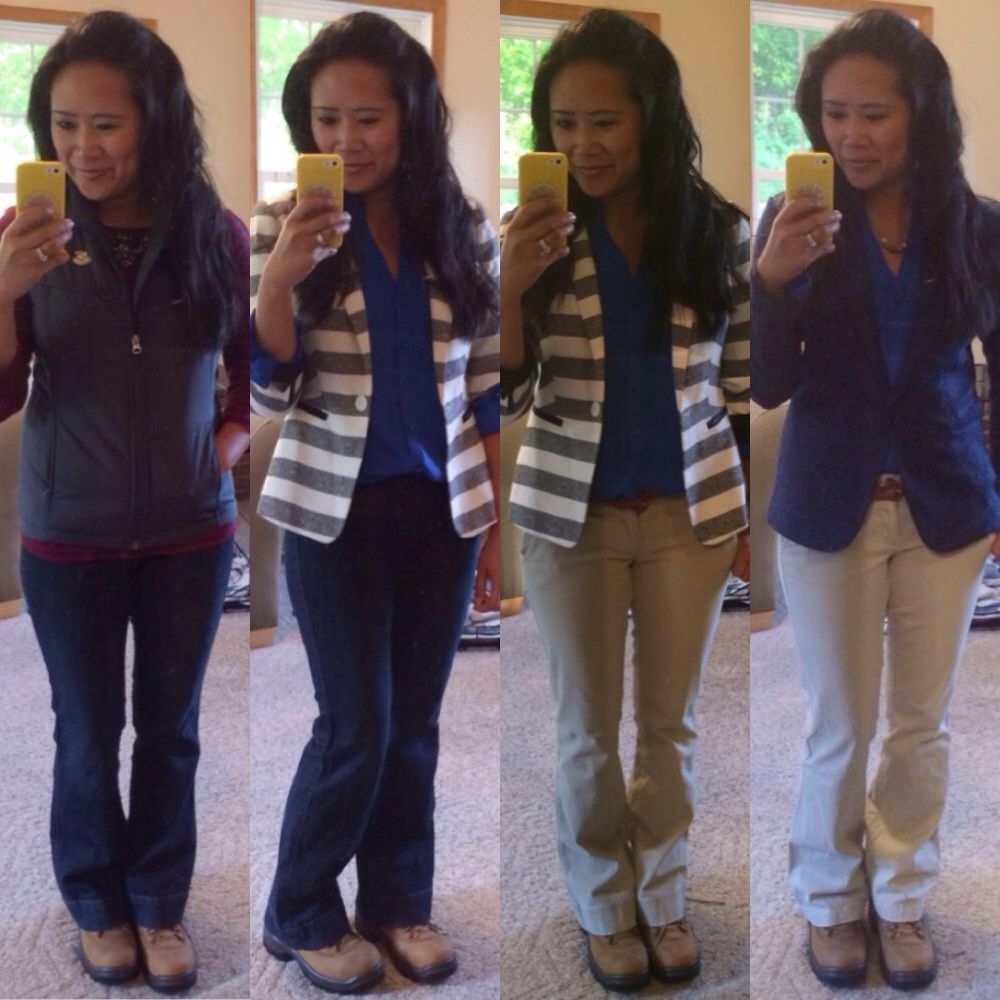 I started with some trouser jeans, a striped top, and my company logo'd vest. I was afraid this was too casual and Gina thought I could be mistaken to be fresh out of college, so I switched to a blazer and portofino with the same jeans.
Gina
favored the blazer look but felt the boots looked more awkwardly out of place, and I agreed. So, I swapped out the trouser jeans for some khakis. Much better - now your eye doesn't go straight to my feet! Except, something still felt off to me. I decided to switch the blazer with the same one I'm wearing in my blog sidebar. It leaves the top of the outfit monochromatic, but the subtle animal print is my hint of girliness that I cling to.
What a long and drawn out process, no? And after all that hemming and hawing and trial and error, I didn't even think about the safety vest that would end up going over my outfit anyway. I had to act like I was taking a picture of a building so I could sneak this selfie for you guys!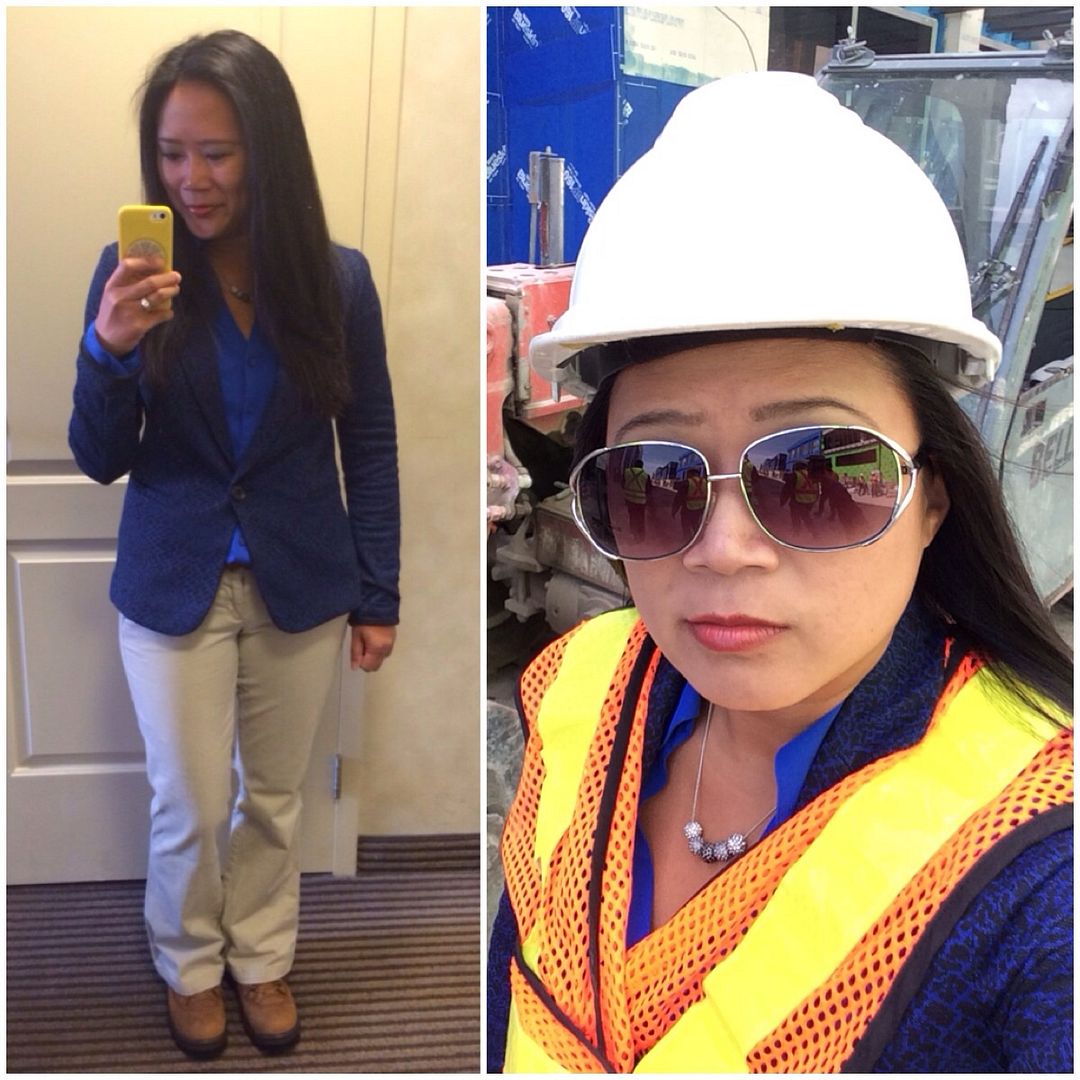 It was actually quite an awesome experience, so the hard hat, safety vest, and boots were worth it! I love seeing the before and after views of construction projects and I can't wait to go back when this one is finished! And when I can wear normal clothes! :)

SHOP THE LOOK: