I'm so excited to be co-hosting the Trend Spin Linkup with
Erin
and
Laura
! I've been linking up with them for as long as I can remember, so it's quite a milestone for me to be on this side of the table. Today's trend is bold looks, and nothing says "bold" quite like a onesie can.
Well, I wasn't sure if I could pull off a romper/jumpsuit for anywhere other than the beach, as you saw in yesterday's post. And if you follow me on Instagram, you saw that I sported a chambray romper for a rainy BBQ. I bought that romper as well for Jamaica, and didn't have one yet for "real life" wear. I tried this one from Express, and unfortunately, it was horrendous on me. I'm too high waisted for it, so it went back faster than I could say "return." I was pretty bummed because it looked awesome on Gina in the "Bright Salmon" color here, but sadly did not work for me.
During Express' last 40% off sale, I decided to try just a plain black jumpsuit to see how I felt.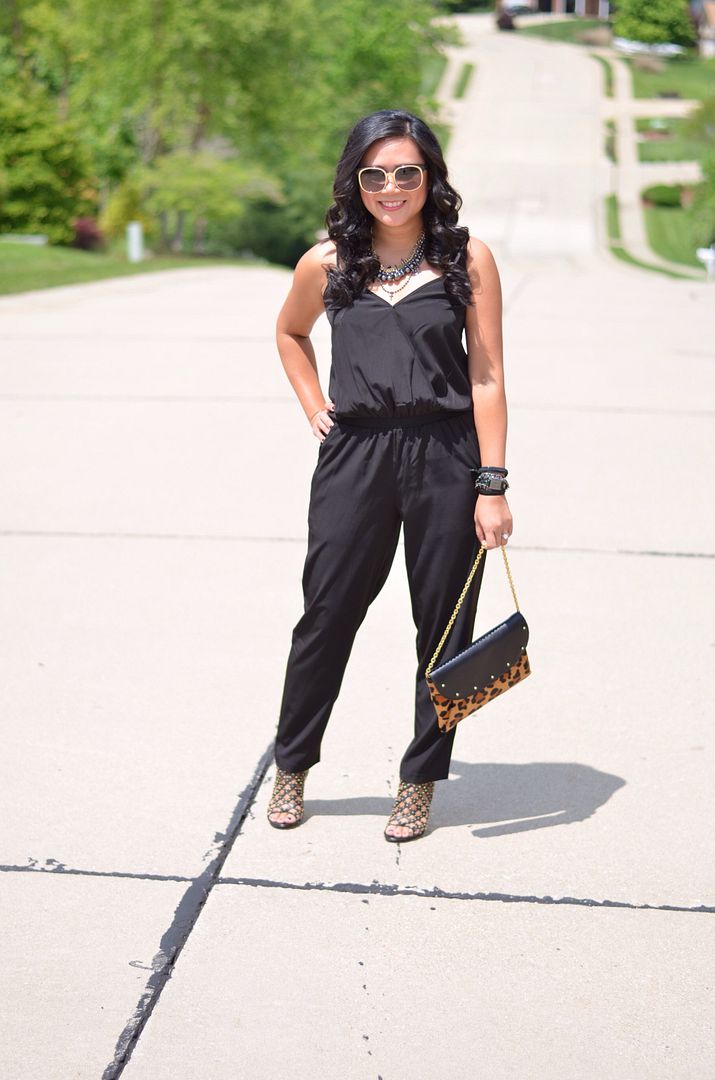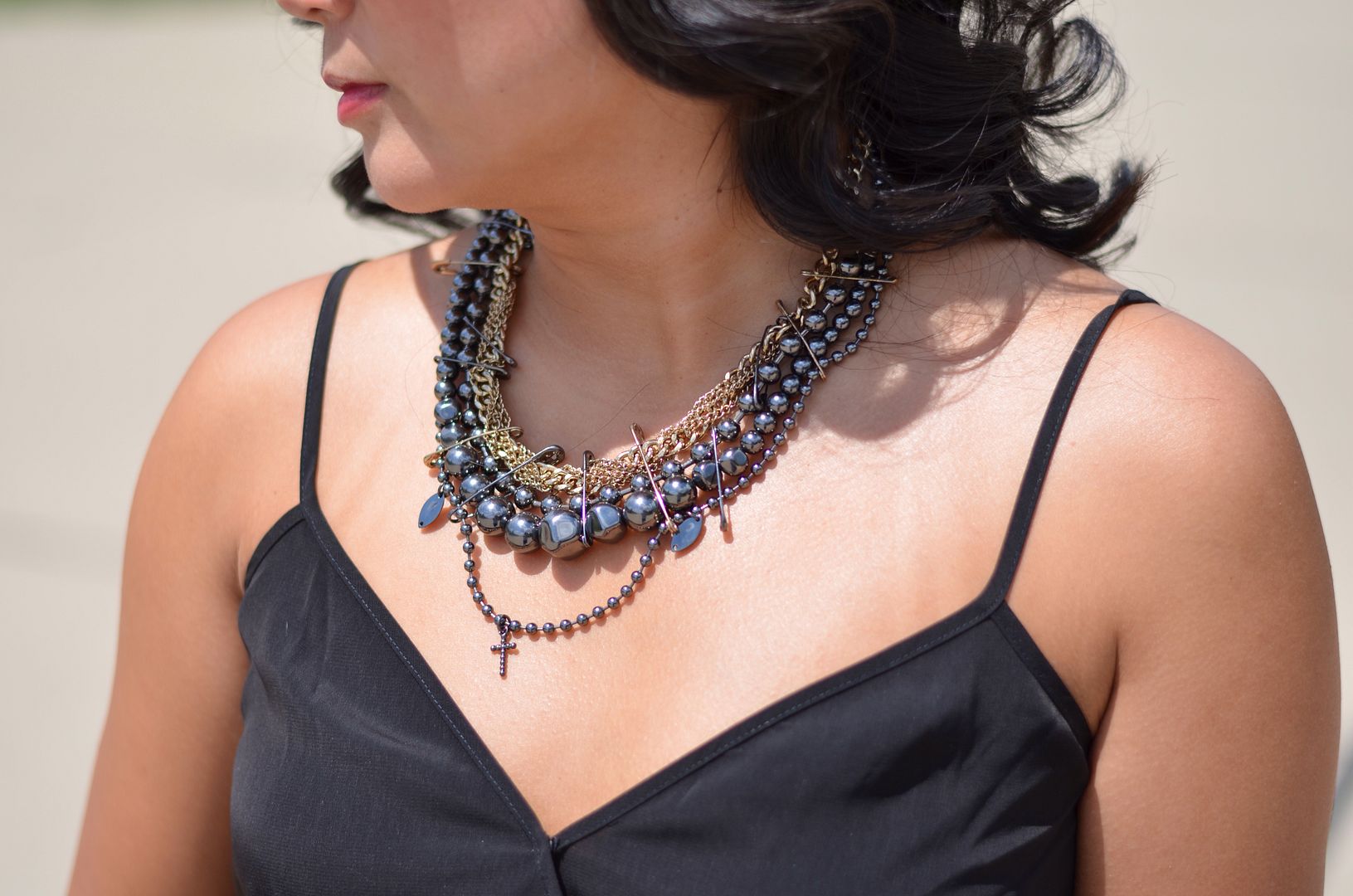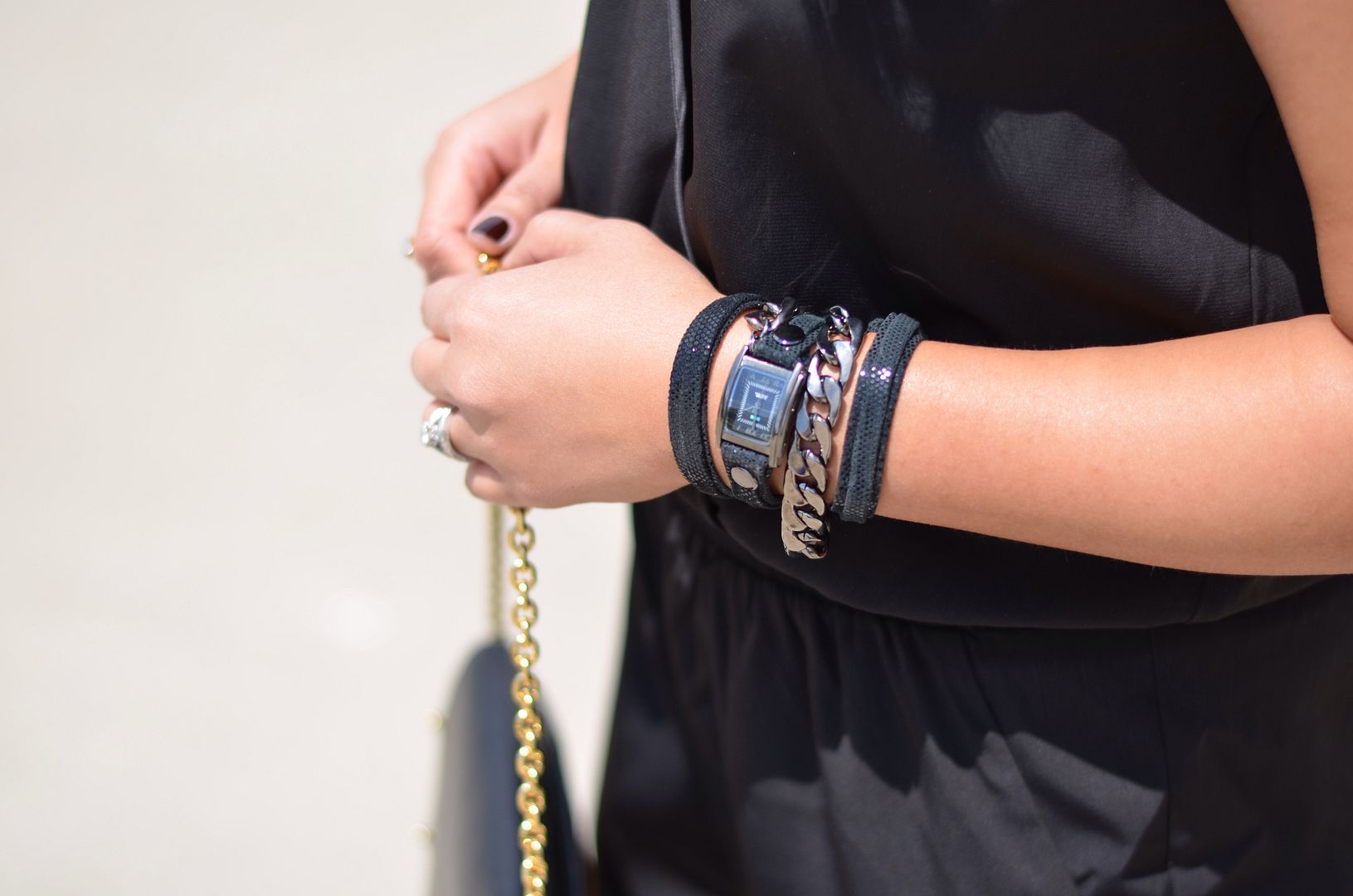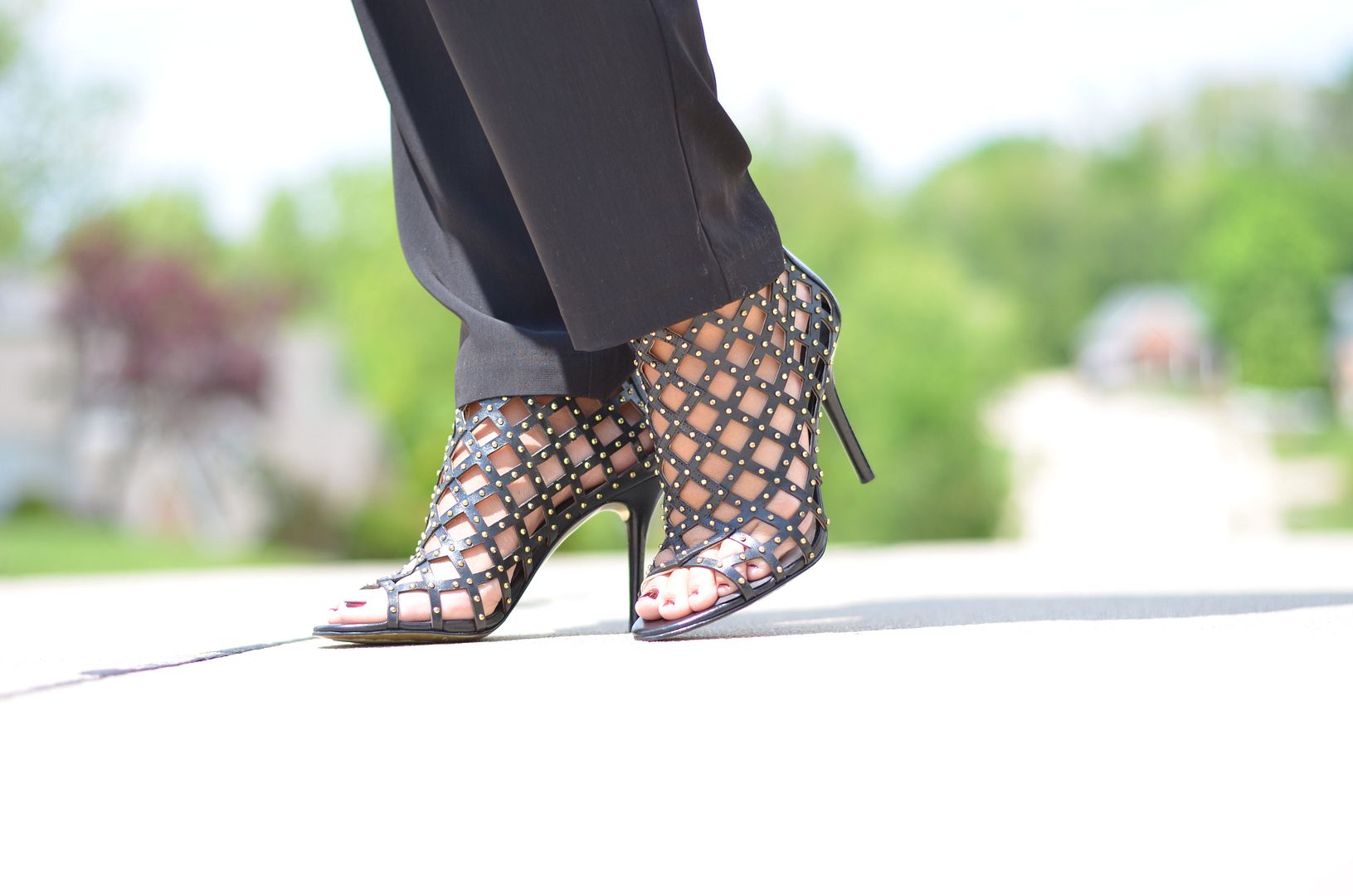 There is a snap closure at the top, and it slips easily on and off. I wore this for a date night with the husband over the weekend - dinner and drinks. The bathroom situation wasn't awful; although I could see how after more and more cocktails that the task of getting dressed and undressed could be precarious.
I decided to let the jumpsuit speak for itself for the most part, though I did pair it with bolder accessories in keeping with today's trend spin. I was very flattered because the three ladies that greeted us at the restaurant were gushing over my outfit, and that was great validation for me. Compliments from strangers are the best, no?
What about you? Are you rocking the onesies? Or if not, what other bold look are you experimenting with?

SHOP THE LOOK: