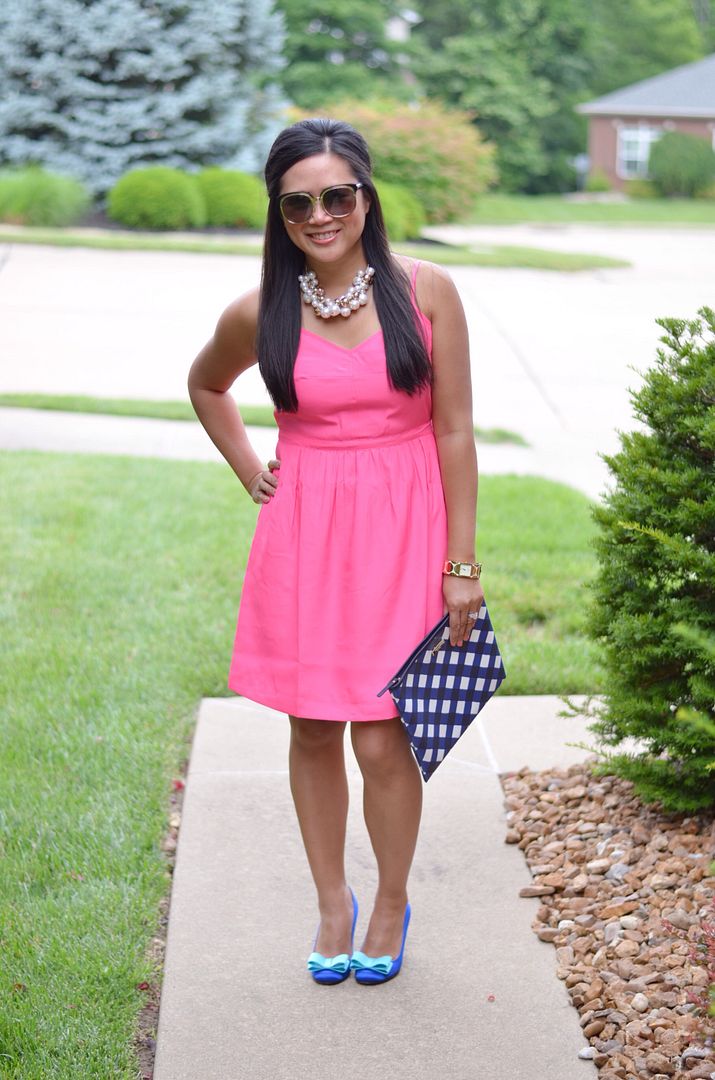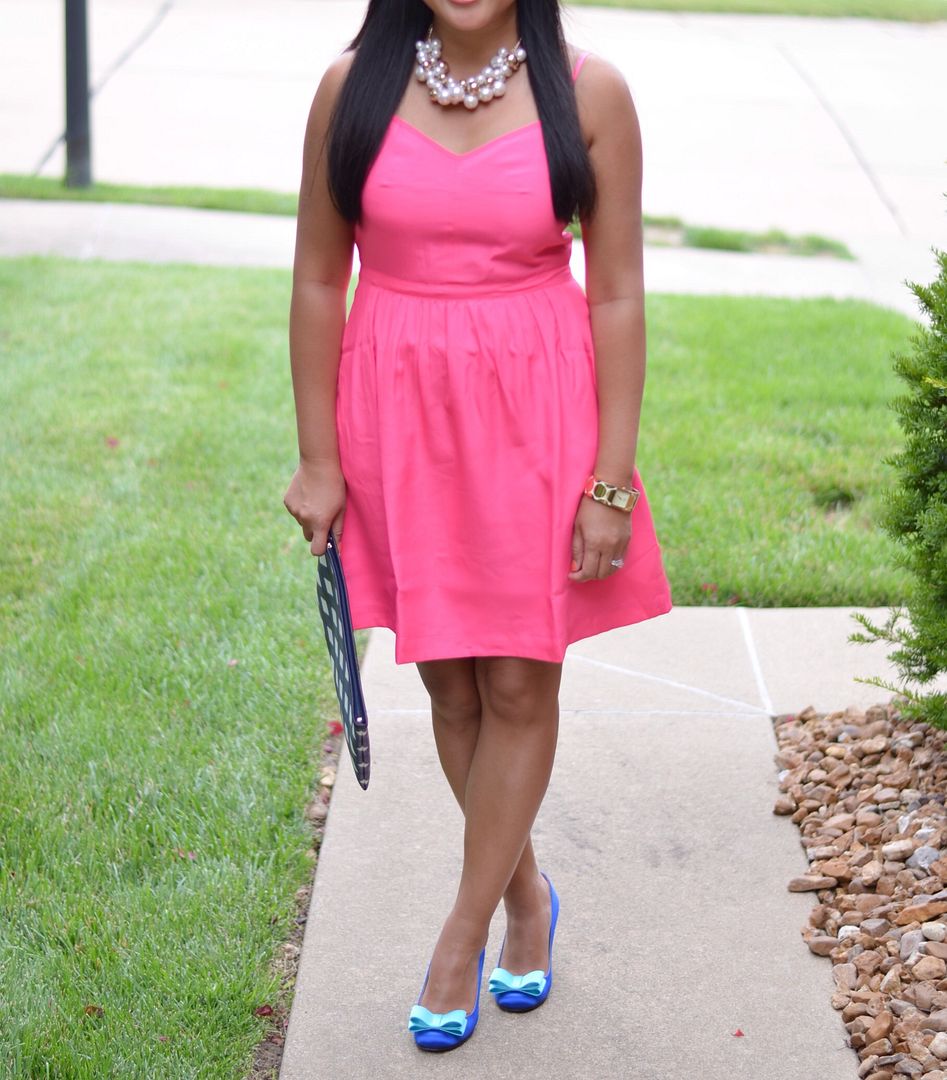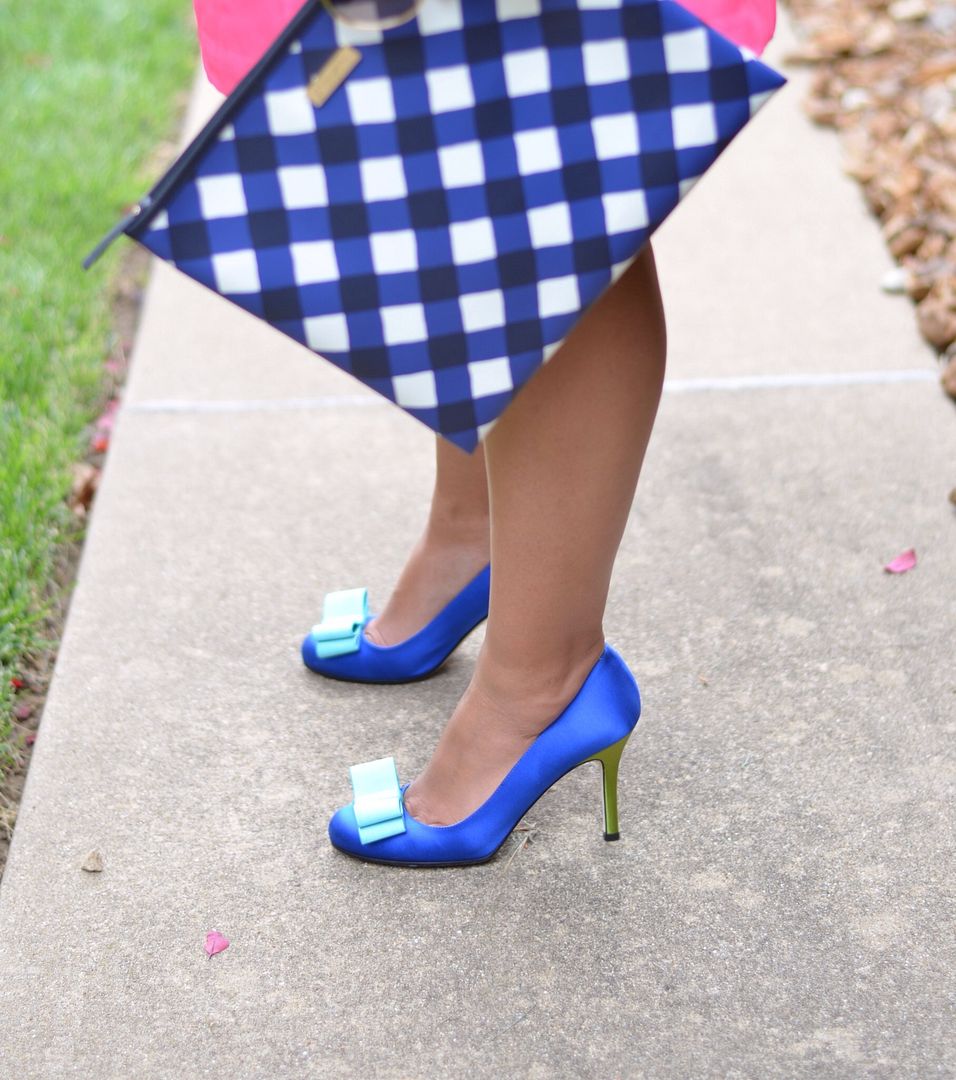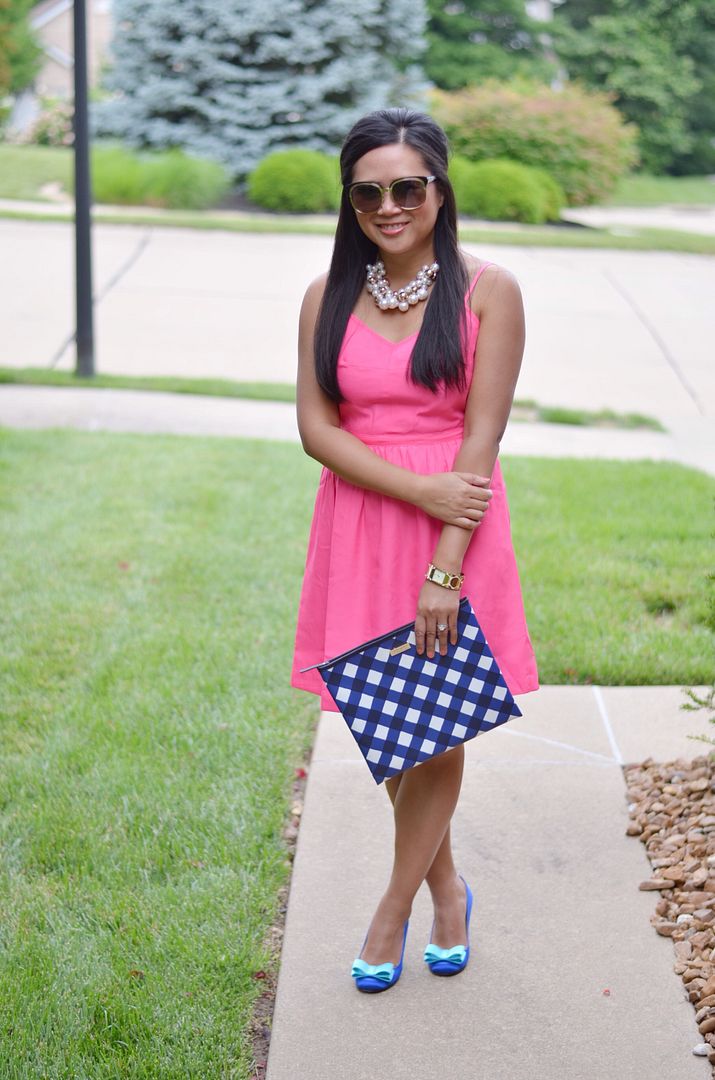 Remember that floral maxi dress I wore a couple weeks ago here? Well, I loved the way it fit me so much, that I ended up ordering this dress, which is, in essence, the same dress, just a shorter length. I think we can all agree it was made for me, no? I just love everything about it - the color, the cut, the fit.
This dress is so ladylike to me that I decided to play up on that feel with this bauble necklace and the satin bow pumps. And yes, I ended up buying this pouch as a result of enabling you guys to shop the Kate Spade surprise sale last week. But I am comforted knowing that my wedges now have a matching accessory.
I'm looking forward to catching up this week. I feel like my last few weeks have been ridiculously busy, and this weekend was much of the same. So, I apologize for being so far behind on replying and commenting and reading and, well, life. Thanks for hanging in there with me!

SHOP THE LOOK: