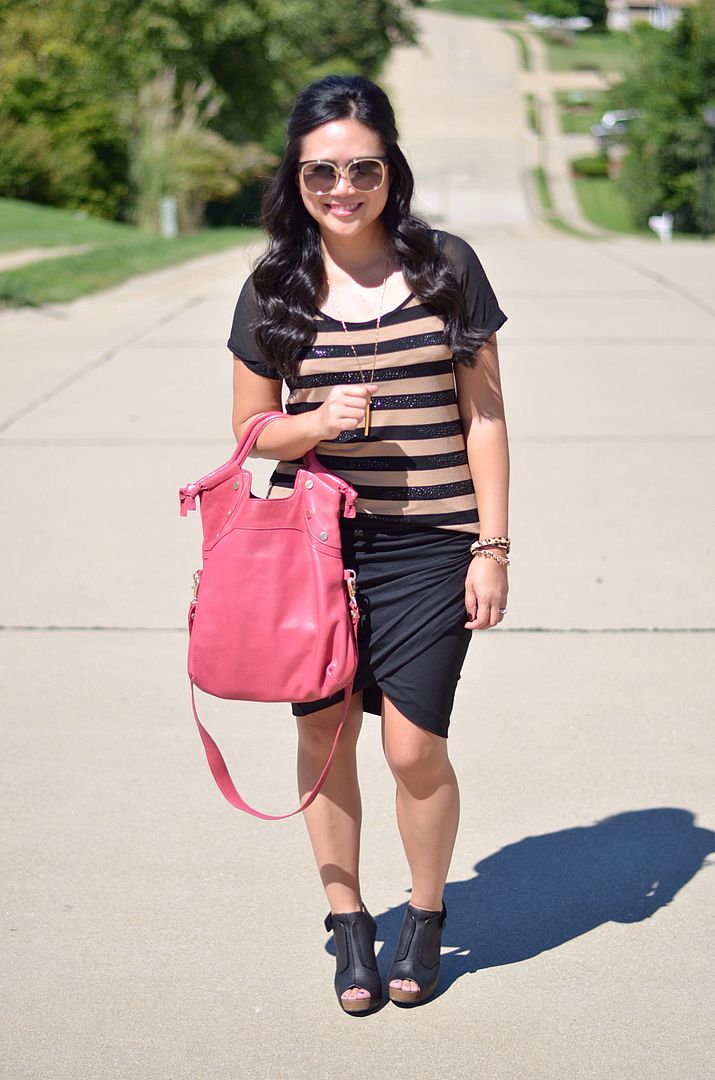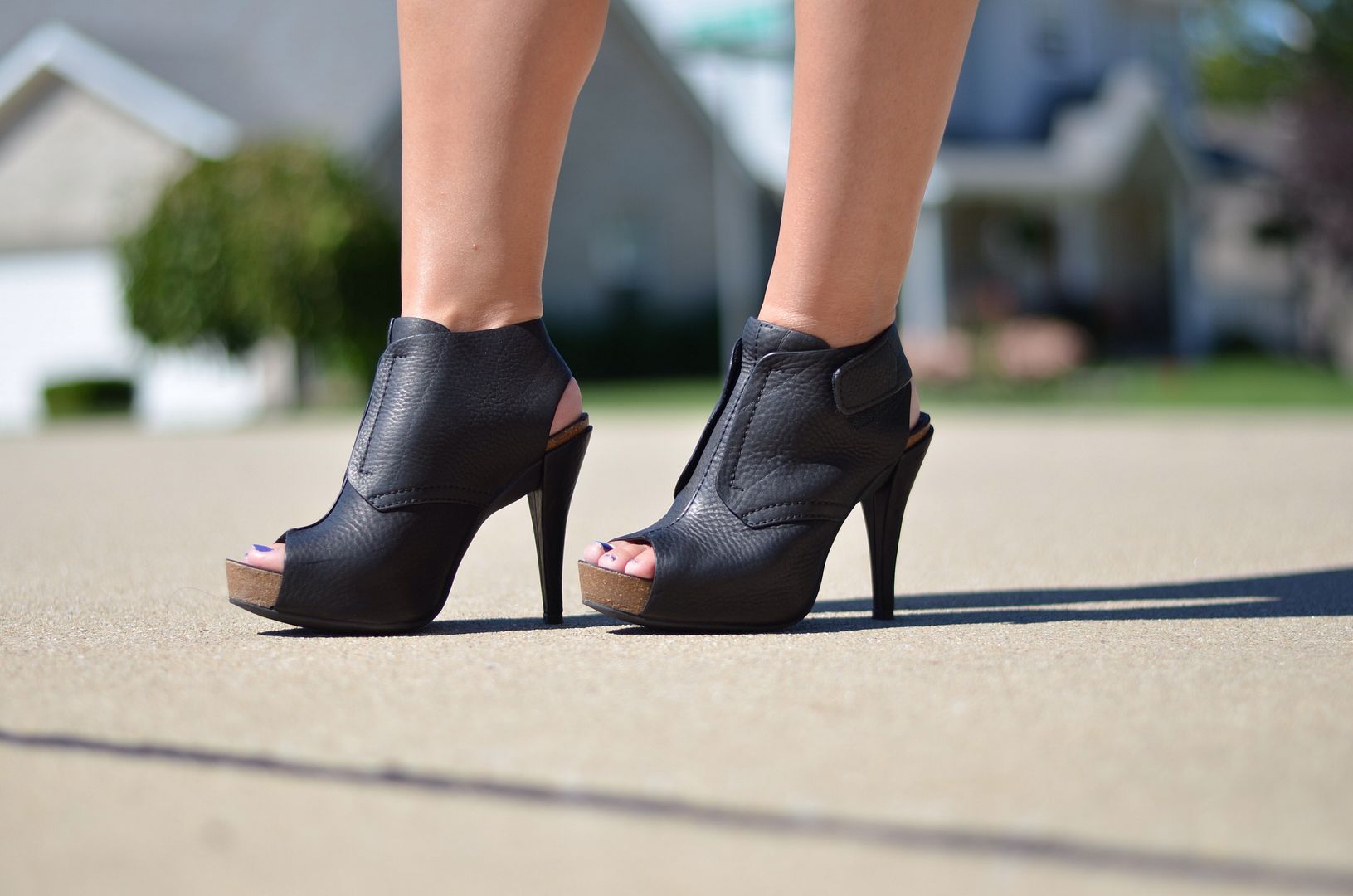 I swear I just need to share closets with Rachelle because this is another purchase inspired by something I saw on her. This time it was her skirt worn here. I wasn't sure which color I wanted - I was debating between black and grey. I leaned more towards black only because I feel like I have lots of grey in my closet already and not enough black. I know, life choices are SO HARD, right? So hard that I was texting Gina trying to make my decision and she told me I wasn't allowed to buy it in either color unless I went to my closet room and sent her a pic of 2 things I would wear with at least one color. (Seriously, she made me do this. And of course, I obliged.)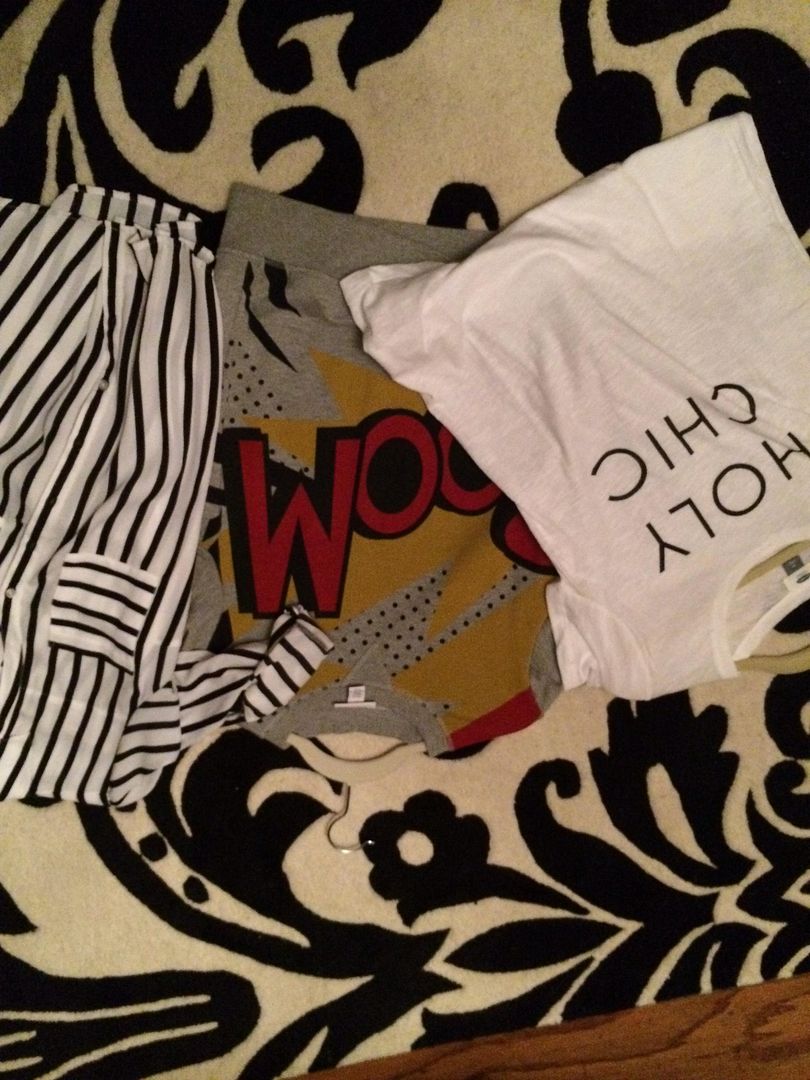 I was thinking a graphic tee, a sweatshirt (with tights and boots in the winter), and one of my portofinos (probably worn knotted.) Based on these selections, I decided to go with the black.
I should have saved this outfit for last this week because it's my favorite. What's not to like? Stripes - good! Drapey skirt - good! Peep toe booties - goooooood! (Yes, that's a Friends reference.) I feel like this outfit is the epitome of my style - nothing over the top, simply a handful of classics with a twist, and a pop of color and funk. And the fact that everything is ridiculously comfortable, down to these cork heels, is just a cherry on the top!

SHOP THE LOOK: