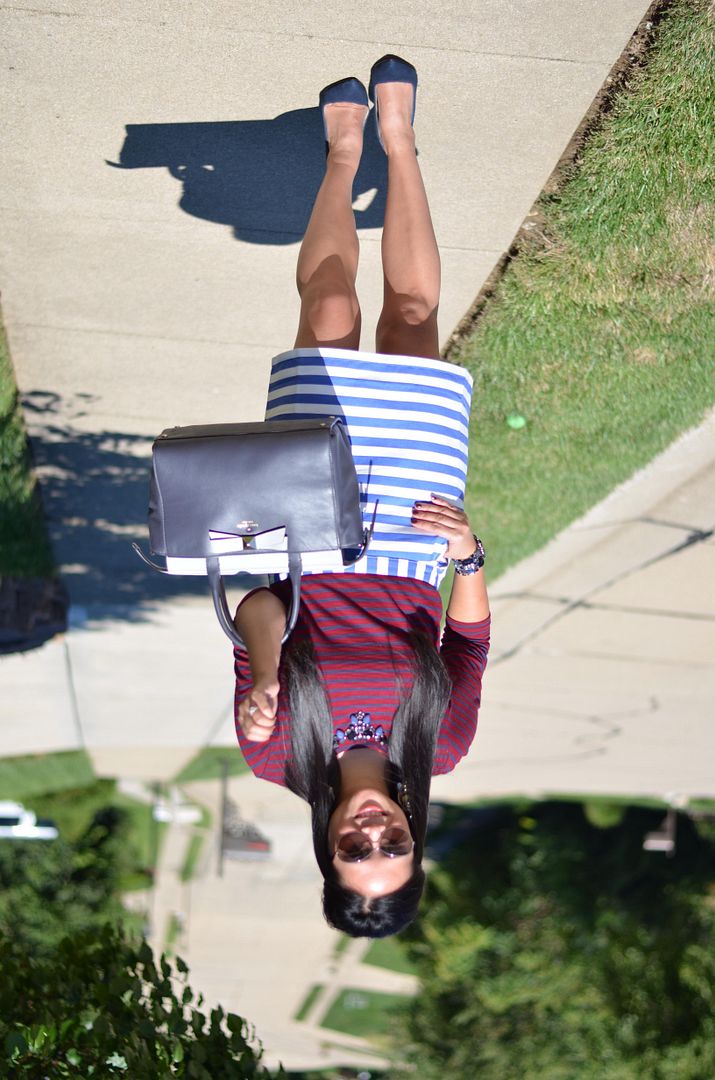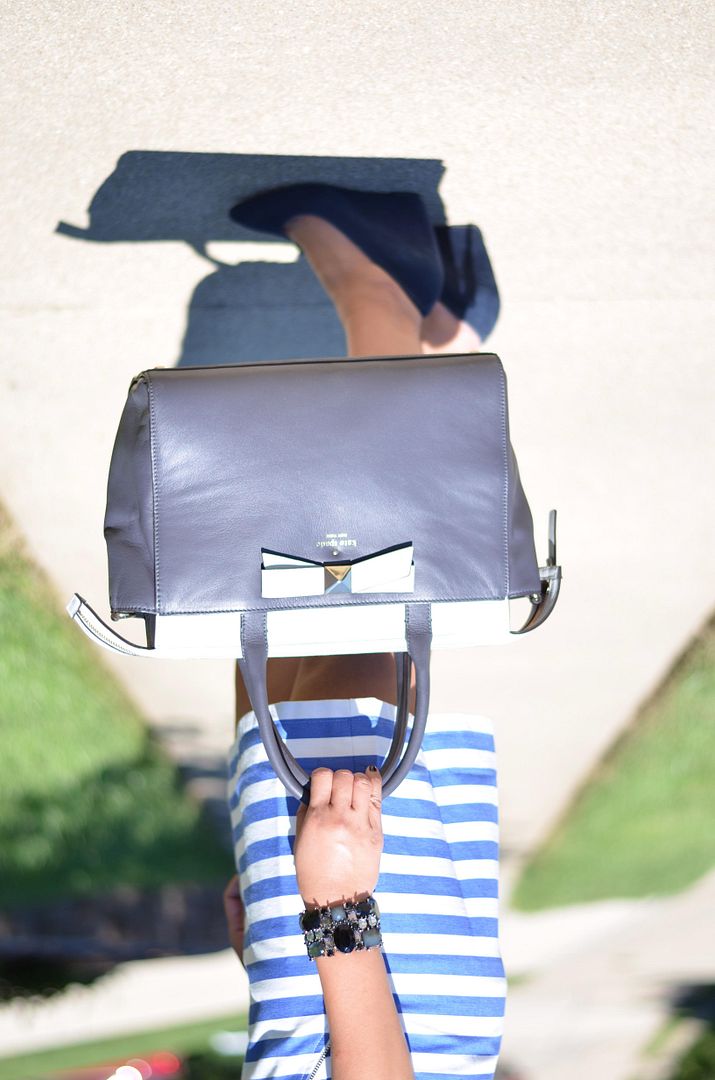 I received a coupon from Piperlime last week so I decided to go hunting on their website for some goodies. They paired this skirt with so many different tops - I kind of fell in love with it. When I finally found the skirt itself and saw that it was only $29.99 before my coupon, it was a no brainer.
Of course when it came down to styling it, I was at a loss. I tried a couple of my portofinos in an effort to pattern mix, but I wasn't feeling it. I didn't want to lean towards a plain white top because I felt like it was too spring/summer.
I almost reached for my chambray, but felt that was too easy. That's when I finally just reached for my foolproof top.
I think I've only worn this top once on the blog here. And that's probably because I always, always, always reach for this top when I'm traveling. It's like a tee shirt, but better, and the jewel neckline is amazing because I don't have to travel with a necklace! It's perfect as a bottom layer, or simply on its own. Today's outfit was the first time I actually tucked it into a skirt, and it didn't fail me again - very happy with how this came out. And I highly suggest that you add
this top
to your wardrobe. Like right now, seriously. I actually didn't realize that this top was back until I was creating this post. So, I just ordered it in a second color. Figured as much as I wear this one, may as well give myself more options!

SHOP THE LOOK: