As you can see, this is another case of "Blogging made me shop."
I was sitting at my desk at work, waiting for my laptop to boot up. (I swear it takes a good 6 minutes or so.) Naturally, I passed time sifting through my Instagram feed, and that's where I saw this pic of Rachelle wearing this awesome romper. Instantly I died. And then I died even harder when I ordered it shipped for $38. Originally $175! Shut up! I love a good deal.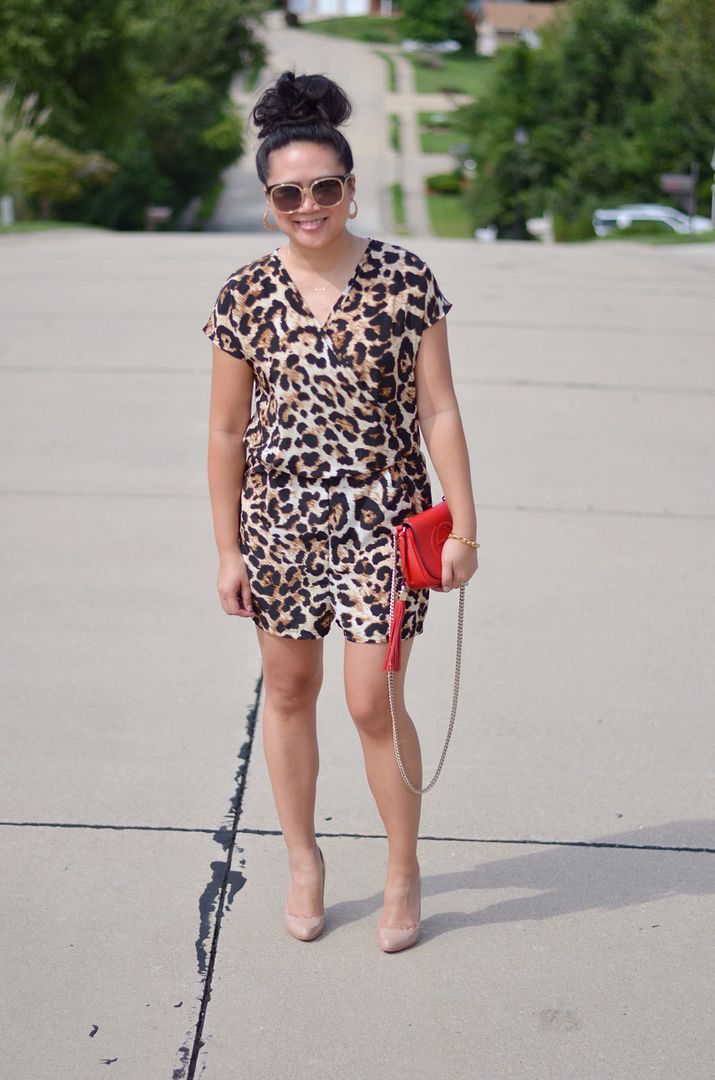 If you read Rachelle and my banter on her IG pic, she mentioned me wearing this with red shoes. I *almost* did, then decided to go with nude instead with minimal accessories. After all, the romper is a pretty big statement in and of itself. On my way out though, I decided to grab this bag. I died with the shoe/bag pic above. The husband is really honing his photography skills!
OK, so now onto this week's theme of keeping you guys Fall Fashion Inspired - I put together a few ways on how I plan to continue to wear this romper throughout the cooler months.
If you're doing the math - $38 divided by 4 outfits equals a little over $9 per wear. Totally works for me because I know I will wear it even more than 4 times. It makes it easy since this is already a whole outfit in and of itself, I really just need to add some accessories! If this gets you inspired for fall (or even if not) - be sure you enter the $450 gift card giveaway!

SHOP THE LOOK: