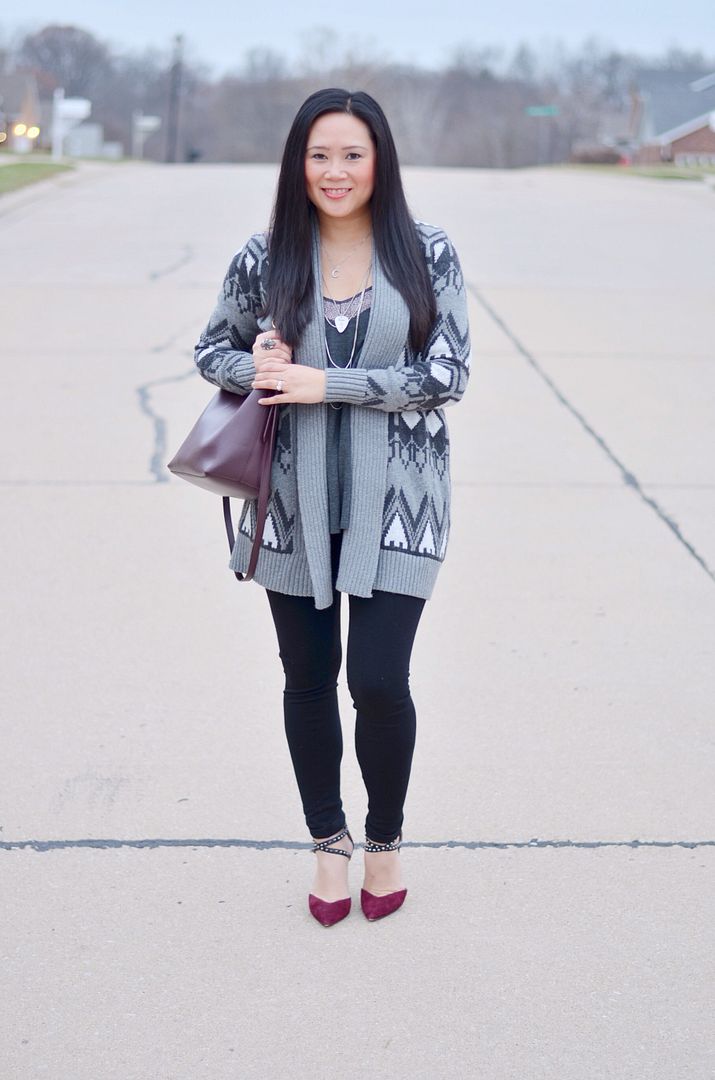 The Christmas celebrations have officially begun over in these parts! We are headed to SoCal today to see my family, so we had an early Christmas with the husband's family this weekend. This outfit was from Saturday night when we celebrated with the extended
fam - just a casual house party where the kids entertained us with song and dance. I certainly wanted to be comfortable for the marathon eating and drinking.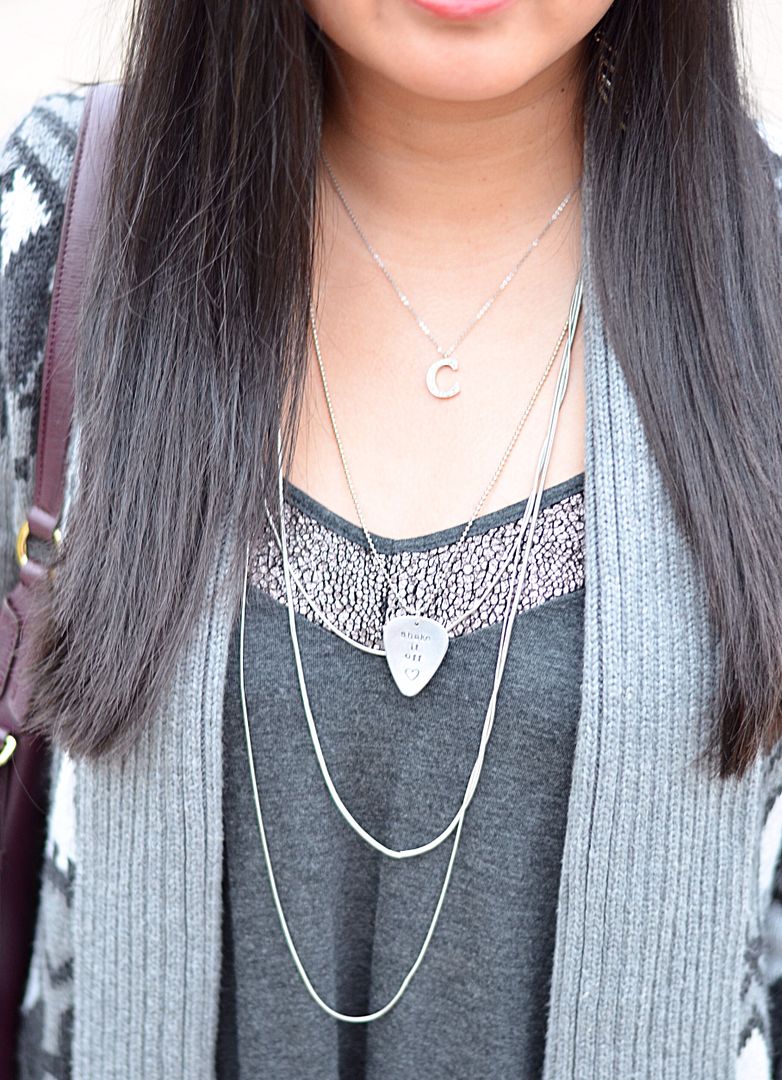 The necklace reads "Shake it off"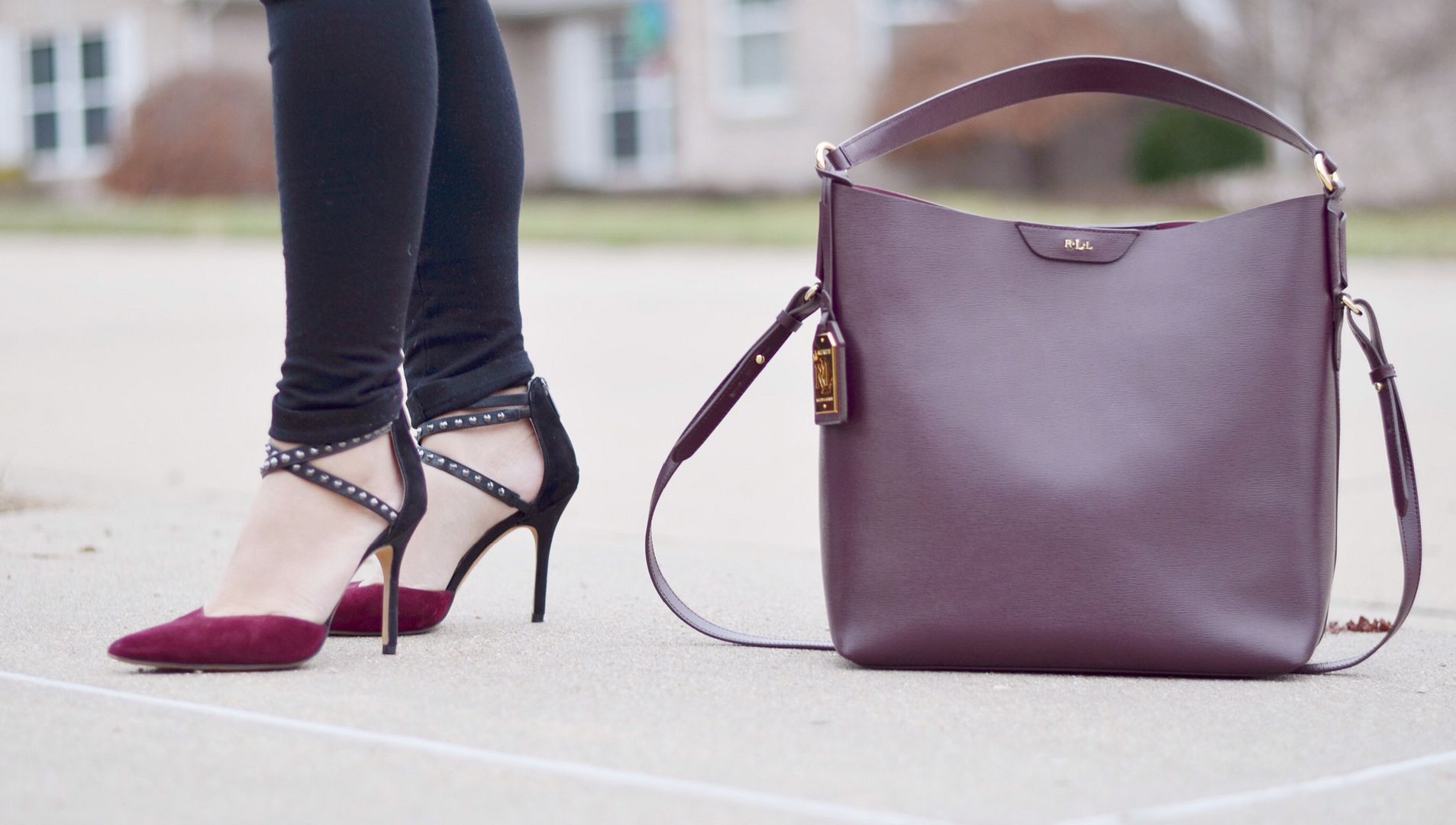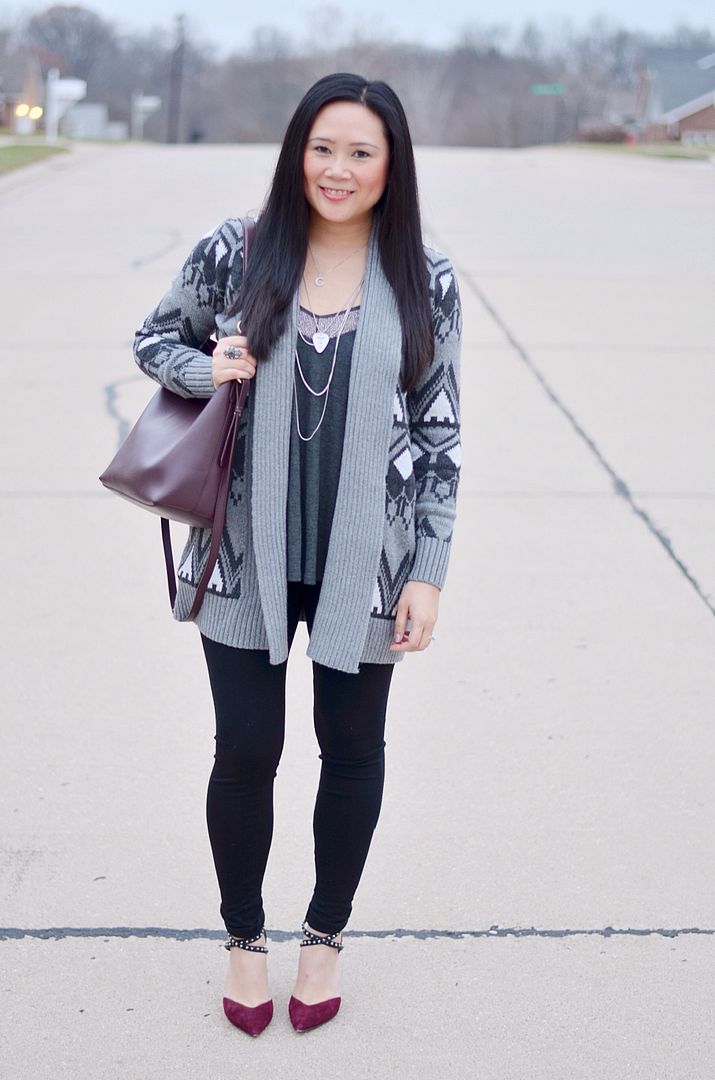 Necklaces: Gifted, The Foundrie, Express | Bag: Lauren Ralph Lauren (other colors here) | Tank: Express (option) | Sweater: Old Navy | Sweater leggings: Express (still available in grey here, option) | Shoes:
Sam Edelman (option)
Yesterday, we exchanged gifts with his immediate family. We met for breakfast, opened gifts, and then basically lounged around watching Christmas movies on the Hallmark channel. I may or may not have taken 3 naps during this process.
My in laws are very generous gift givers. They do ask us for our lists, which are always hard for me to put together because I always buy everything I want as I want them. (I'm just impatient like that.) This year, I decided to ask for a few pieces that would make my little corner of the living room where I blog more functional and complete.
I was using the smallest stool ever as a side table, which just ended up being all my necessities stacked on top of each other, as balanced as possible. I was looking for a legit side table with a drawer and space below to stack magazines. I already have a padded lap desk, but I wanted one that was more like a stand, so my laptop could sit up a little higher. And finally, I wanted a floor lamp because I feel like the other lights in the living room are too bright when all I'm doing is blogging.
Yes, we do have an office, but the majority of the year, I'm watching baseball while I'm blogging, and well, I am just more comfortable under a blanket and in my recliner vs. sitting upright at a desk. Not very extravagant, but I'm definitely enjoying my freshened up space!
Have a great week! If you have to work this week, I hope it's quiet and goes quickly!

SHOP THE POST: