I've never tried Vigoss before, but I keep hearing good things about the brand, so I decided to take a leap and buy this pair of coated denim. I gotta say - the fit is great - there are truly only a handful of brands that fit me well. I know this won't be my last pair.
It's funny how fashion tastes go in cycles, and for the longest time, I was over chunky knits. Somehow my love for chunky knits has been rejuvenated and my collection has started to grow again over the last couple of years. Topshop is the best for affordable, quality-made, easy-fitting sweaters.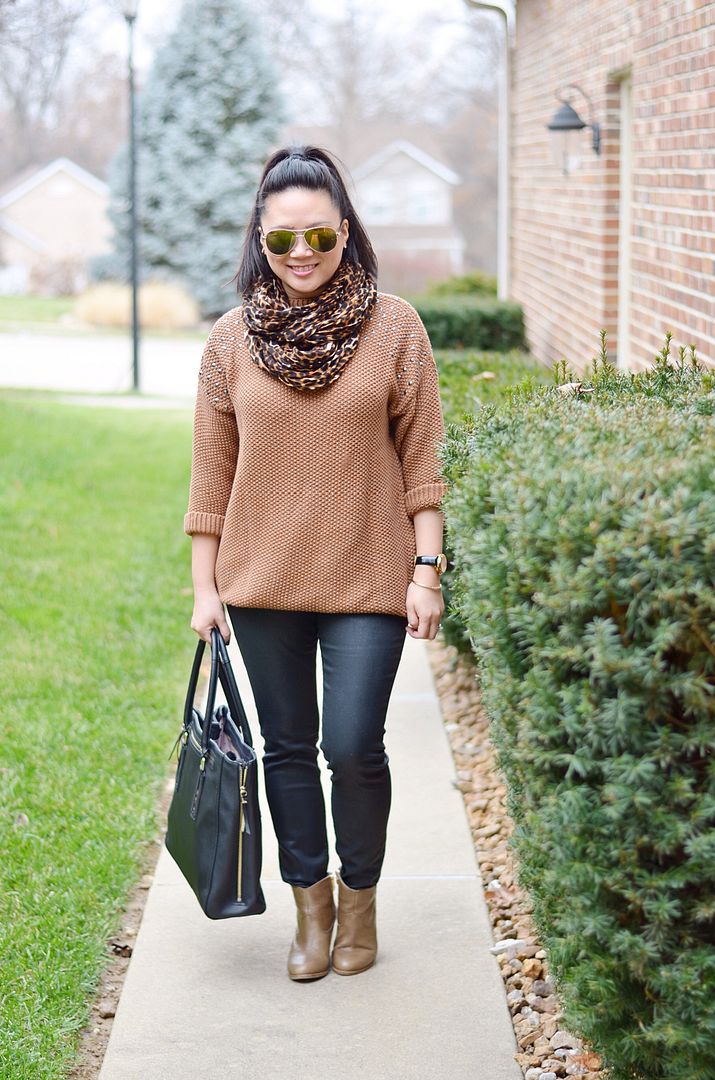 I have one more work trip tomorrow - the last for the year, and I'm kind of dreading it. I keep telling myself that it's just a day and a half, and I can push through it!! Last week was so nice with no travel - I got to catch up on life a bit! Hopefully this week will still be productive despite my trip. We are celebrating Christmas with the husband's family this weekend and then, I get to spend next week in SoCal squishing my 3-month old nephew!! What are your plans for the holidays? Anyone traveling to some place fun?

SHOP THE LOOK: