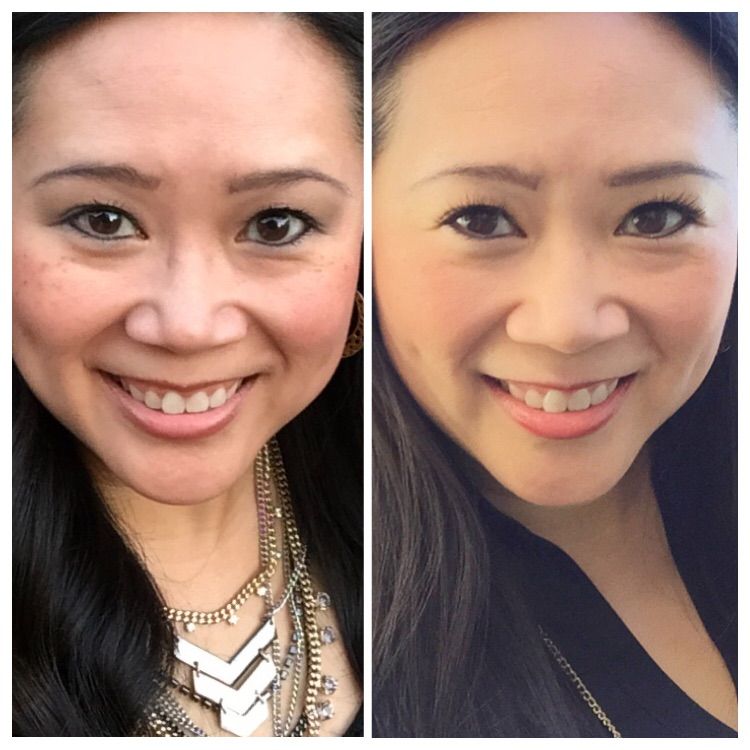 Left: Before | Right: After
When I was in California last week, I got eyelash extensions for the first time ever. I've worn fake lashes in the past before, and while I like them just fine - I was intrigued about how lash extensions would look, feel, and work. One of our friends has a salon and she was running a special -- typically it is $199 for a full set of lash extensions, but I was able to get mine done for $125. Had I brought someone with me, we both could have had them done for $99 each. For this price, and with some extra Christmas money, I thought it was worth the try! The added bonus is that my sister surprised me by taking care of my bill!
My before and after photos
These eye photos look a bit scary because you do have to show up without any makeup on, but the before and after photos of the lashes themselves are incredible. If you've never gotten these done before - here's a quick summary of what you can expect.
How much does it cost?
$175-200 for a full set; $75-85 for a fill
How long does it last?
About 4-6 weeks. The lashes will end up falling out on their own.
How long did it take?
About 2 hours for the full set. It should take about an hour for fills. Each lash is applied individually. So, yeah. The good thing is, I simply laid down with my eyes closed for two hours and I know I dozed off in the process.
Can I use mascara on them?
I've read that you can use water based mascara, but the purpose of lash extensions is to allow you to wash and go and *look* like you're wearing makeup, when you're not wearing anything at all. I've only been doing shadow on my top lids, nothing on my top lashes, then liner and a little mascara on my bottom lashes.
How do you remove your makeup?
Very carefully. I've always used makeup removing wipes in the evening and then Clarisonic plus face wash in the shower every morning. For the wipes - I wipe my face as usual, but for my eyes-- I wrap the wipe around my finger and use that finger to remove any shadow on my eyelid, and avoid rubbing my upper lashes at all.
The shower is much of the same. The extensions don't affect the way I use my Clarisonic since I don't use the brush on my eyes anyway, but I'm just careful not to rub my eyes/lashes when trying to remove water out of my eyes. I will say that this has been my biggest adjustment so far.
Is there any other maintenance required?
Outside of just being careful not to rub your eyes, no. They did give me an eyelash brush (it just looks like a dry mascara wand) that I use to brush my lashes every morning so they don't look clumpy.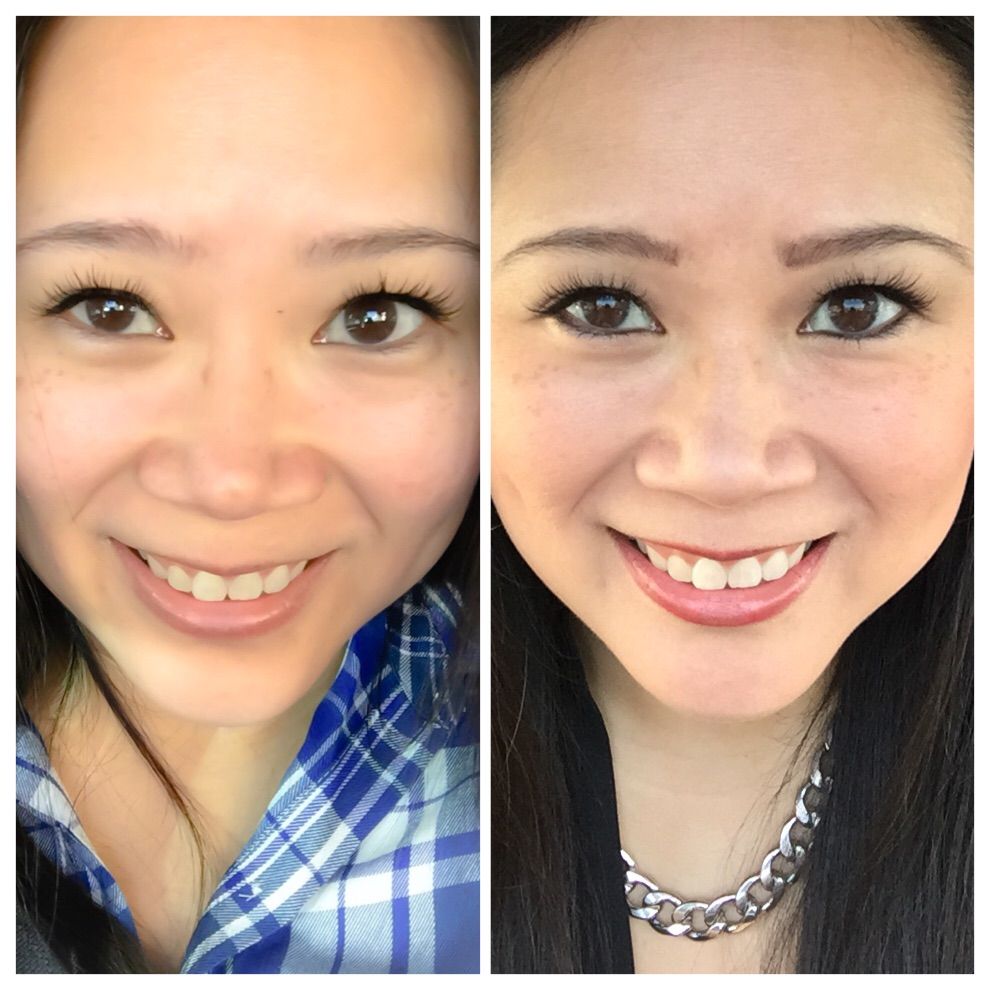 Photos after lash extensions were applied
Left: without makeup | Right: with makeup
I had to show you some after photos with and without makeup because I feel like they look extra long in the photo without any makeup. Although, now that I've been wearing them for a week and a half, I'm getting used to how my face looks with them on, and they don't look as long anymore. They're really comfortable - I can't feel them at all, which is definitely unlike the traditional fake lash strips which, even on their best day, are still noticeable.
I was skeptical about whether or not I would get them again. My biggest struggle was washing my face in the shower. But the more I look at them (and trust me, I've been taking LOTS of selfies to analyze them), I love them. I like that it's just a subtle change, and although they're an investment, I will end up saving time (and money) not having to apply three different mascaras every morning! And, I'm only applying shadow about 50% of the time now, too, because I don't really feel like my eyes need it.
My brother is getting married in March, and I would definitely like to have them then. Since it's only a couple of months from now, I hate to let these fall out completely then have to start from scratch all over again in just a few weeks. So, I think I've talked myself into getting them filled at least until my brother gets married.
Anyone else have lash extensions done before? Did you love them or hate them? Would you do it again?