I totally stole this idea from Erica. Layering my sleeveless trench over a moto jacket? Colorblocking genius, I tell ya! I absolutely love how this reads as simply one coat - when the husband was taking my photos, he happened to see the zipper from my moto jacket peeking out, and he asked confusedly, "Are you wearing two coats?" Ah, fooled him! Almost! So glad that I learned this little trick! All of a sudden, I have even more use out of this trench!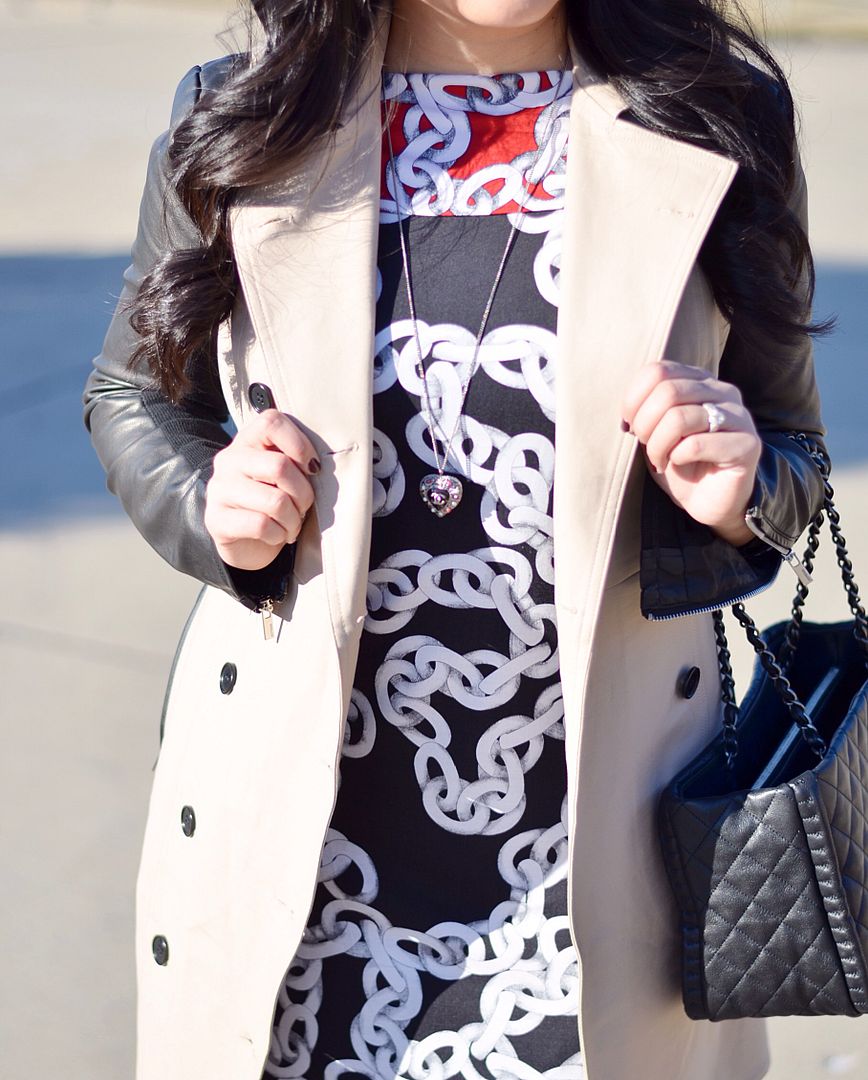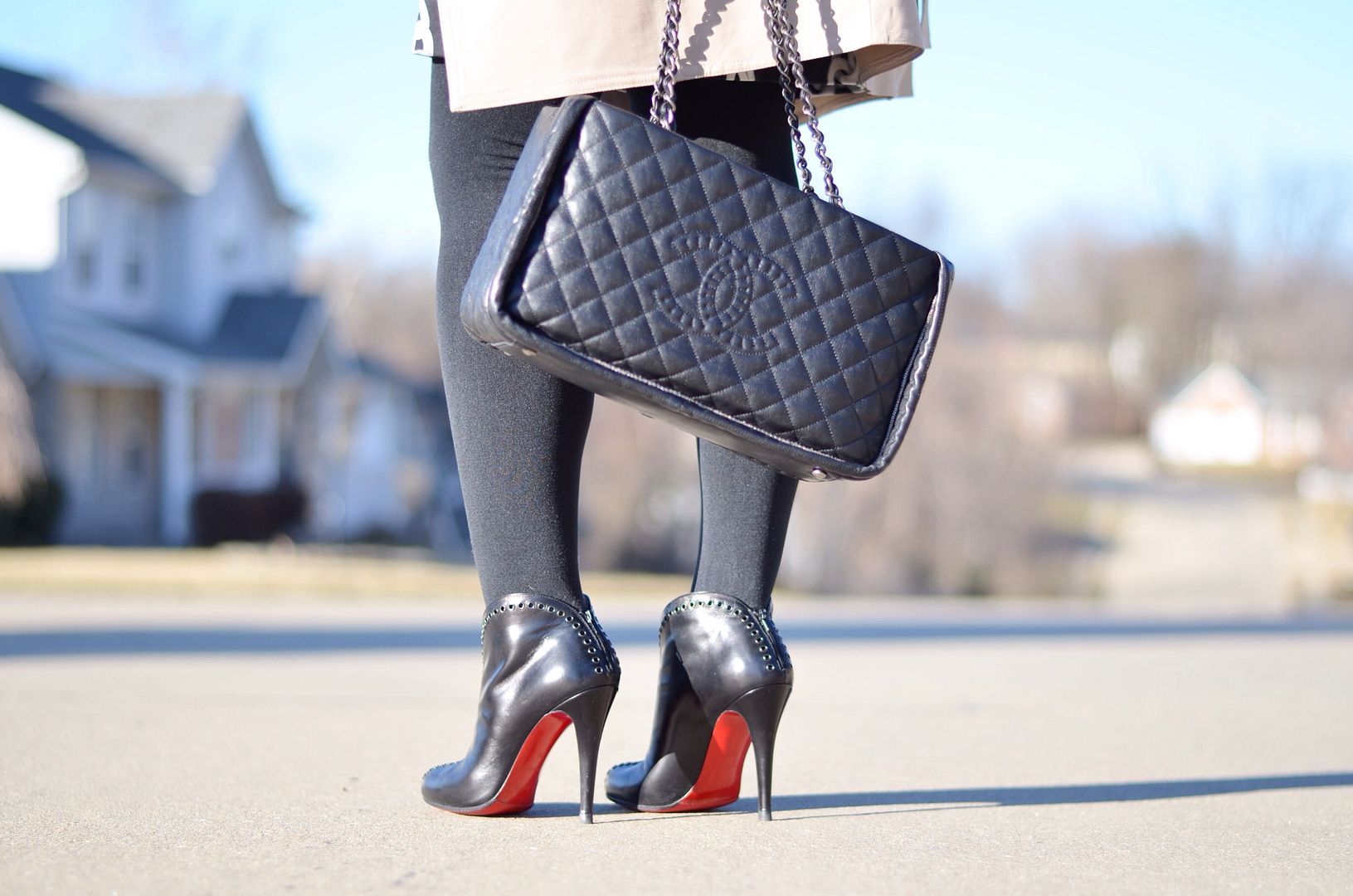 So, I'm taking a little break today from the #RemixFix2015 challenge to celebrate my TWO YEAR blog anniversary! Two years, guys! That's just crazy talk! My anniversary was actually on Friday, the 23rd, but I wanted to celebrate on a Manic Monday because I feel like all of you have helped mold my blog to what it is today.
Last year, I celebrated by doing a Throwback Thursday post where I re-wore some of my favorite and most popular outfits from my first year. I kept hemming and hawing about what to do for year 2. A big tulle skirt, ginormous balloons, and cupcakes sounded fun for a photo shoot, but, that's not me, and I was afraid the whole post would feel too contrived. OK, cupcakes are me. I love cupcakes.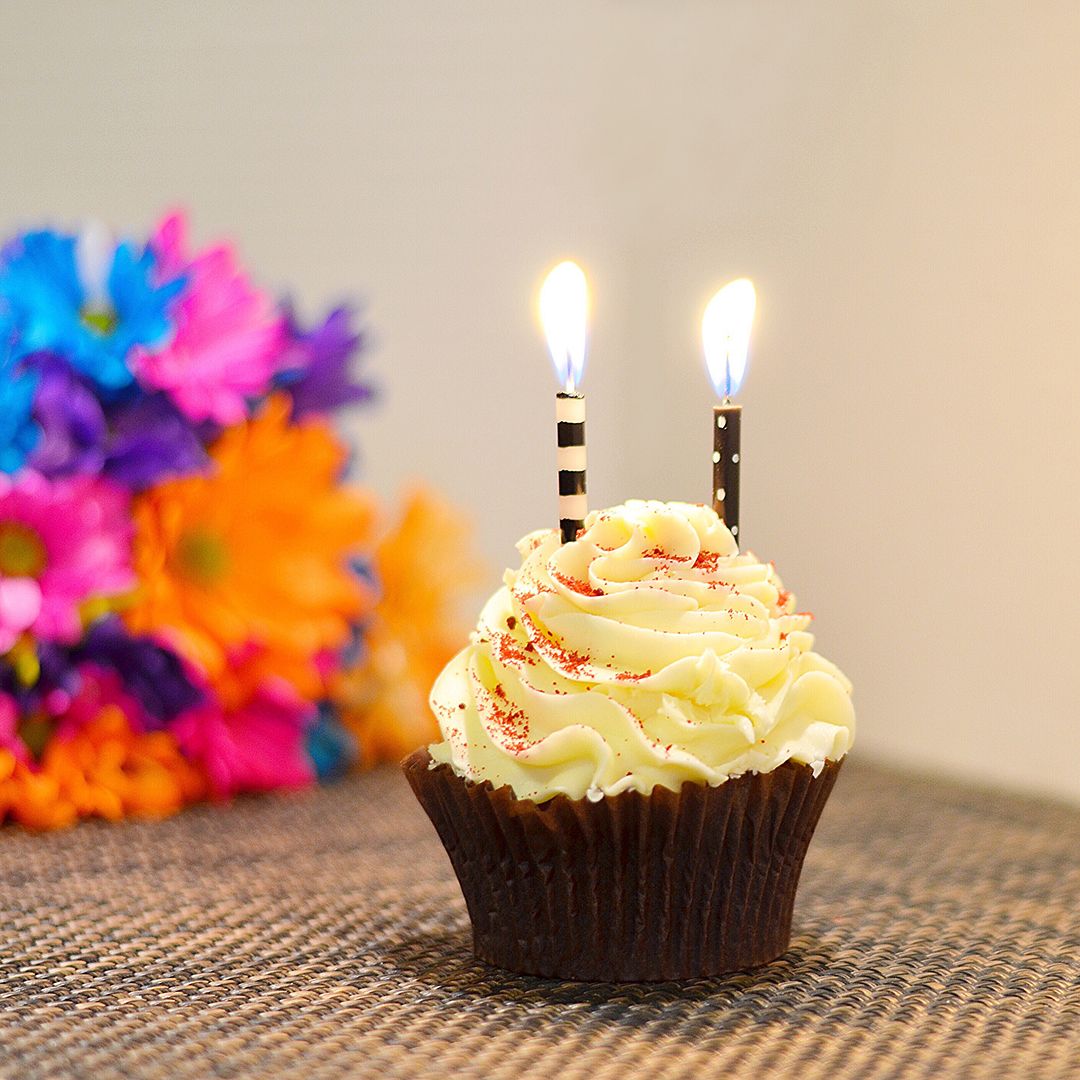 Instead, I decided to grab some of my most special pieces in my closet room and wear them all at the same time! Even though these pieces are not in my capsule, I'm still playing by the rules somewhat by shopping my closet vs. trying to purchase the perfect anniversary outfit brand new.
I love mixing some of my more designer items with "regular," more every day pieces, and this outfit is the perfect example of that along with a few other things that are pretty typical of my style - color pop, bold print, and layers for added interest. I couldn't think of a better way to commemorate this milestone than by highlighting some favorite pieces that I intend to have for years to come despite the many trends that will come and go from now until then!
Thank you for carrying me to year two. It's still rainbows and unicorns to me (for the most part, heh), and I look forward to what year 3 has in store!

SHOP THE LOOK: