This jacket and these pumps are the best thing to ever happen to my wardrobe. Ok, maybe that's a huge statement, but I will definitely say that I'm more than glad that I added them to my capsule because they're the two pieces I never tire of reaching for over and over.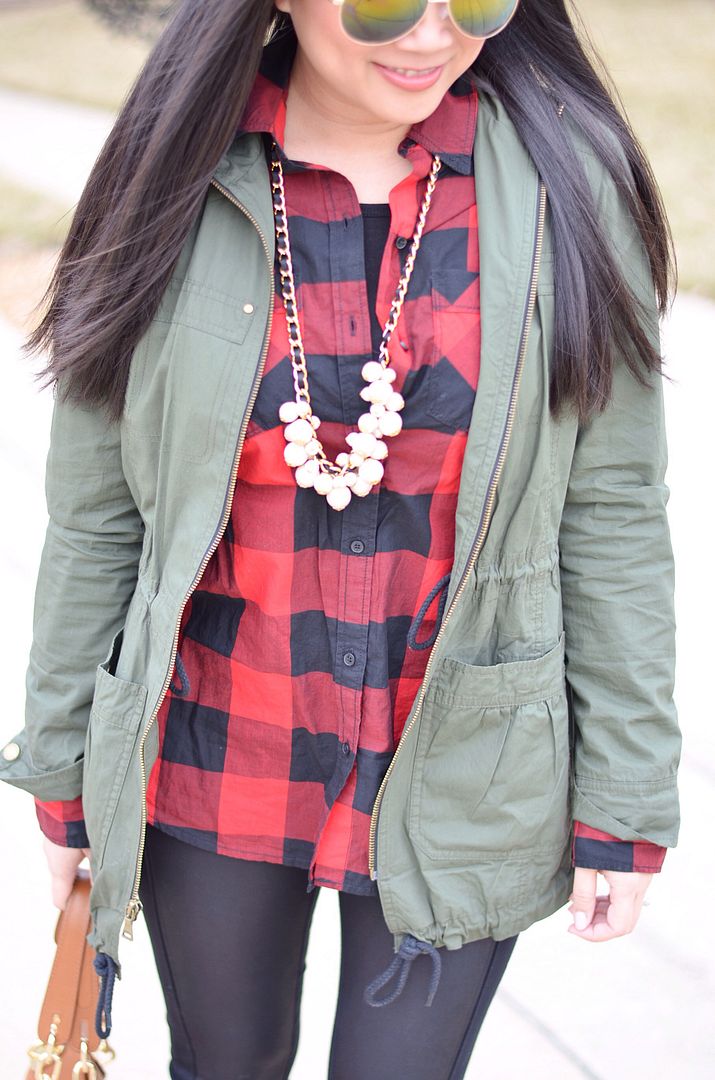 I probably should have saved this top for Valentine's Day since it's the only red piece I have in my
wardrobe! Though, I'm thinking I will treat Valentine's Day as a special occasion and wearing something outside of my capsule. I posted this idea on Instagram - I love blushes and nudes, especially during this time in between winter and spring.
We are headed out to Big Cedar Lodge this weekend with two other couples. How gorgeous does it look?! I'm just a wee bit excited for the weekend away. What are your plans?
Don't forget to enter The Mint Julep Boutique giveaway HERE!

SHOP THE LOOK: