I don't know if it's the fact that I just can't be monochromatic or the fact that I naturally gravitate towards cognac when I wear anything marled, but I had to finish this outfit off with my cognac booties.
I could have easily worn my black booties or my black over the knee boots, but the cognac makes this cozier!
You guys were cracking me up yesterday with your comments! I'm so glad you enjoyed the little anecdote about my name. And of course, you can continue to call me Carylee whenever you're referring to me as the fashion blogger. I mean, Carylee can be my stage name! Ha!
I feel like I can't even top that story today! Well, I guess I can tell you about the dishwasher incident. So, yesterday morning, I was unloading and loading the dishwasher. We noticed that the dishes still seemed a little murky though, and we realized that the detergent was never released in the last wash. That made two cycles in a row, so I thought that maybe those pods had gotten too old, and were no good anymore. I looked under the sink to see if we had any liquid detergent, and I found a sample of another brand I had never heard of before, but figured it was worth the try. So, I popped it in and went about my morning getting ready.
A few minutes later, the husband says, "Um, the dishwasher is leaking!" He runs off to grab some towels, and I walk out of the bathroom perplexed. I guess the dishwasher was broken after all. Except. He opens the dishwasher a little and says, "This smells like laundry detergent!" Wait, what?
So I go digging in the trash to find the box I just threw away and show the husband. He reads the label, and sure enough. It's laundry detergent. Whoops.
As we're driving to work, I giggle a bit about what happened and said, "I can't believe I did that! But those pods look awfully similar!" And he says a bit timidly (I think to soften the blow of me feeling dumb), "Well... except for the fact that the front of the box has a ginormous picture of a front loading washing machine!"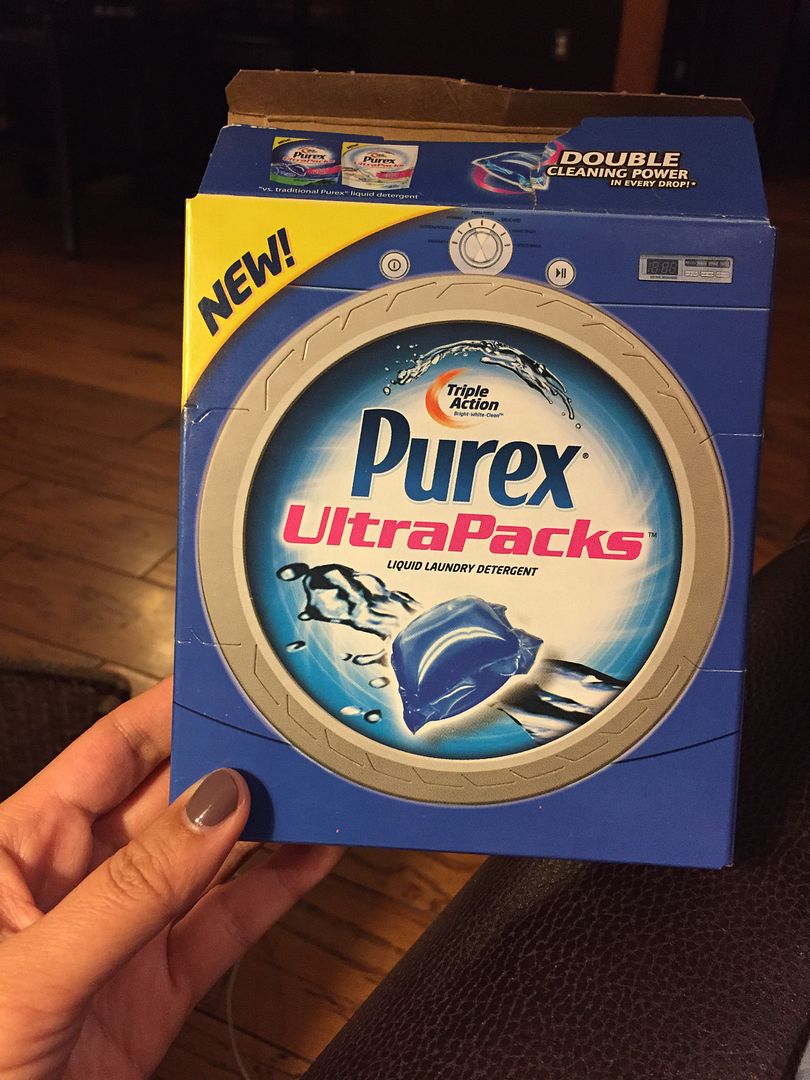 So the husband may have a point.

SHOP THE LOOK: