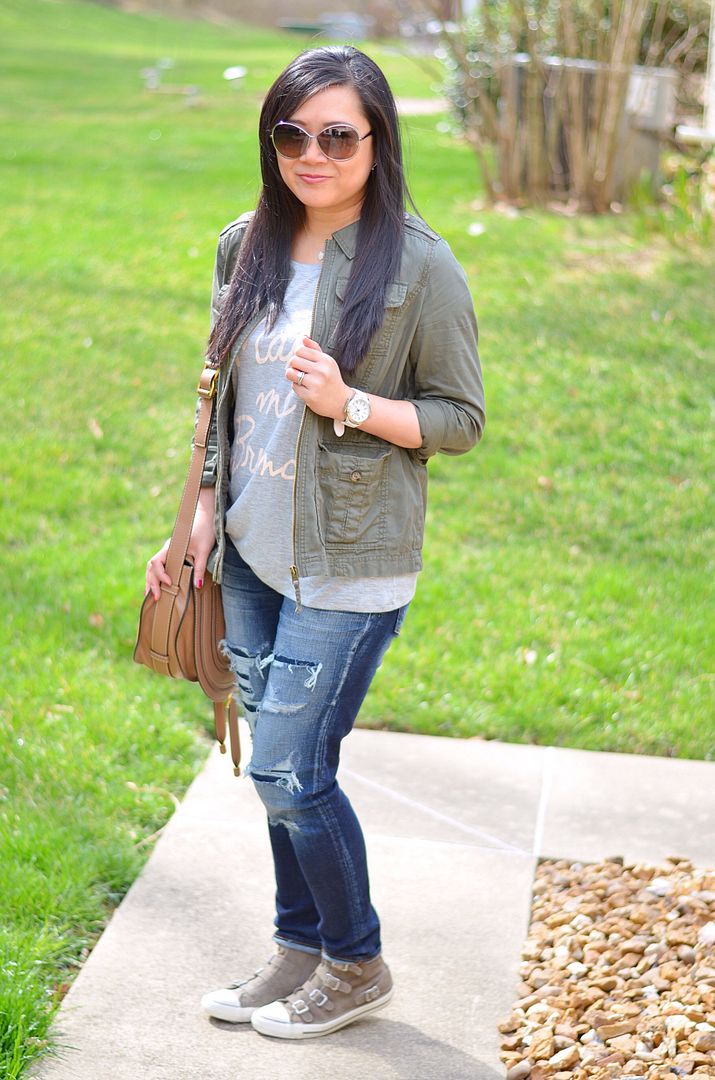 I love brunch. It's my favorite meal hands down. And it pains me because in our little suburb, there are so many great restaurants, but very few of them serve brunch. My favorite over here is Cleveland Heath, which I've mentioned before on the blog I'm sure. It's probably my favorite restaurant period in these parts. Unfortunately, they're closed on Sundays, so they only do brunch on Saturdays. Needless to say, we still get our fill.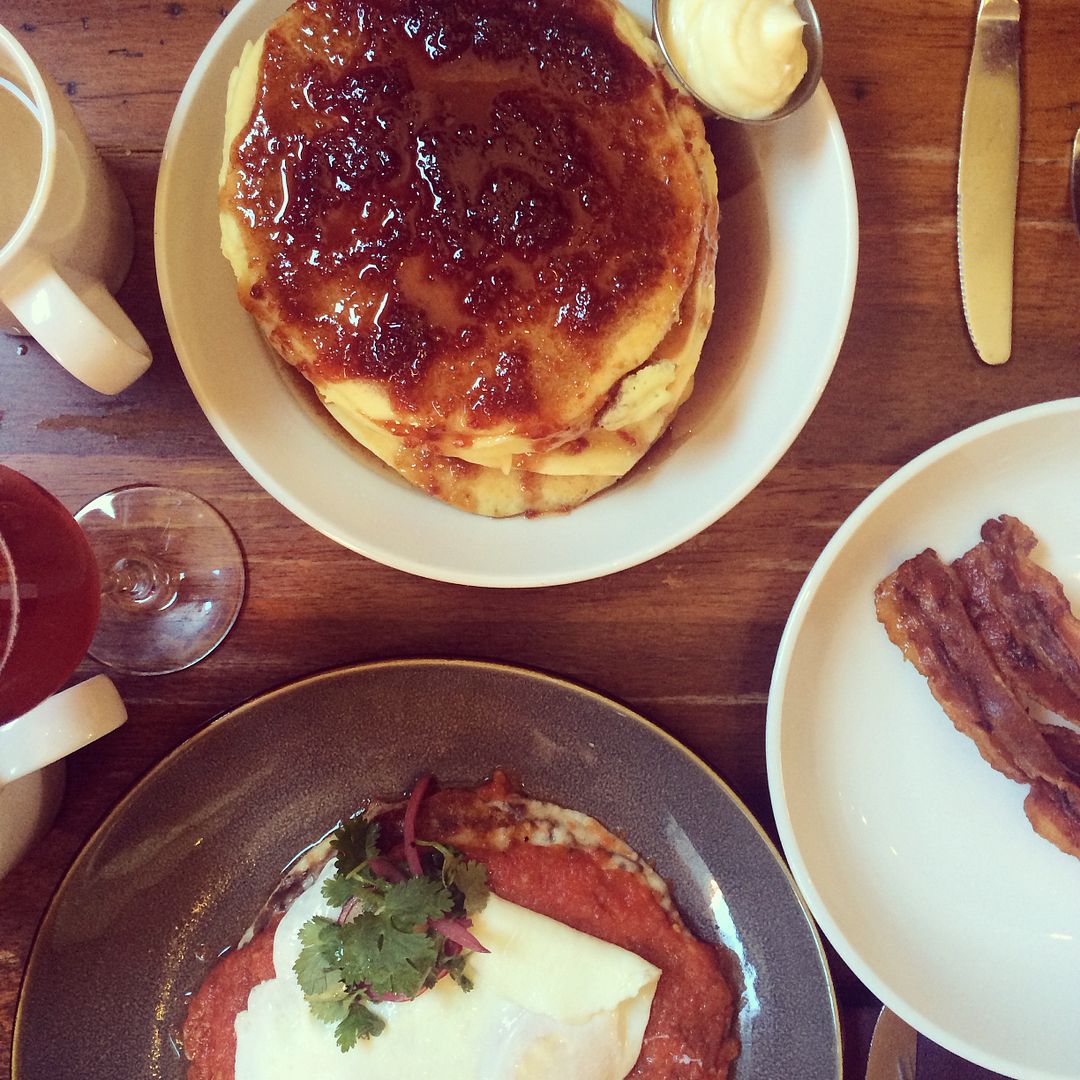 From Cleveland Heath: Pomegranate mimosa, pancakes, heuvos rancheros, thick sliced bacon
There's a fairly new place that just opened called Gulf Shores. Every time we've tried to go, it's been a ridiculously long wait, but shortly after our New Orleans trip, we were able to get in for brunch, and it was uh-mazing. They even had Cafe du Monde beignets! Shut up! We'll have to go back there again, stat!
The moral of this story is, I love brunch. And when I saw this tee at Kohl's, well, it was a no brainer. It could not have screamed my name louder!

SHOP THE LOOK: