Hey guys! I'm still recovering from my weekend in Denver, but I wanted to make sure I kept you busy in my absence! The weekend before I left, I found some strength to do a big overhaul in the closet room. And I mean BIG. 11 bags of purging big! 8 hours of work big! So don't let the above photo fool you because it wasn't all unicorns and rainbows.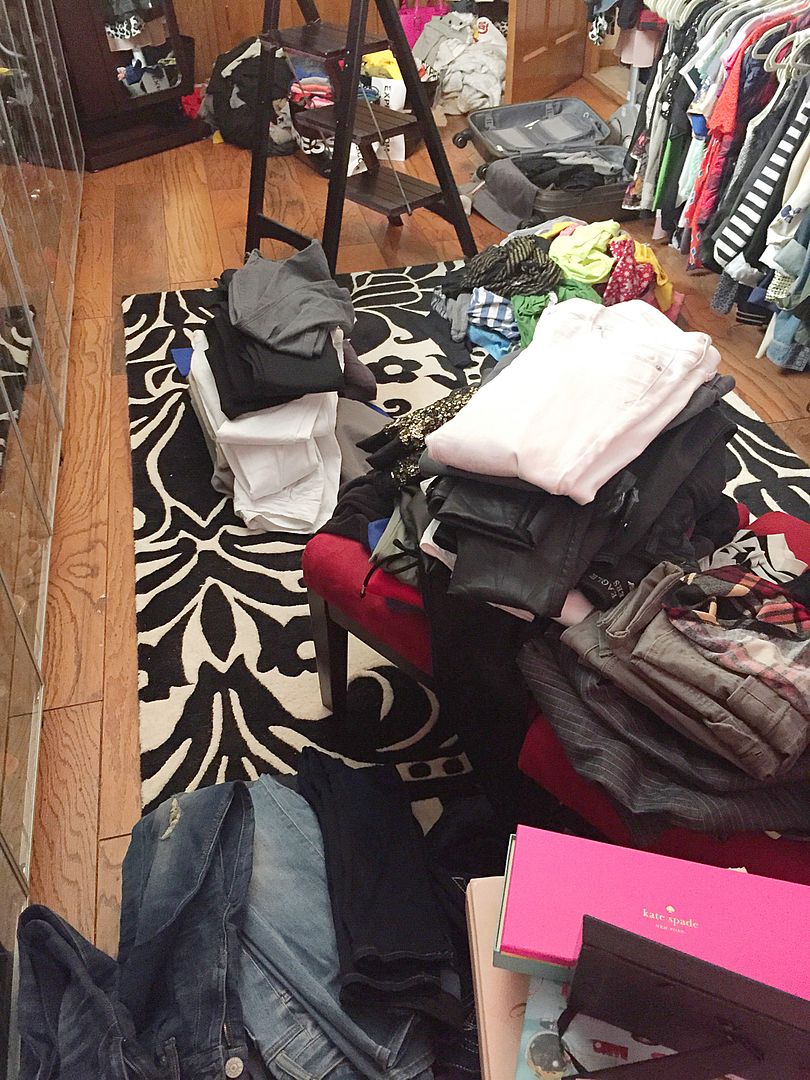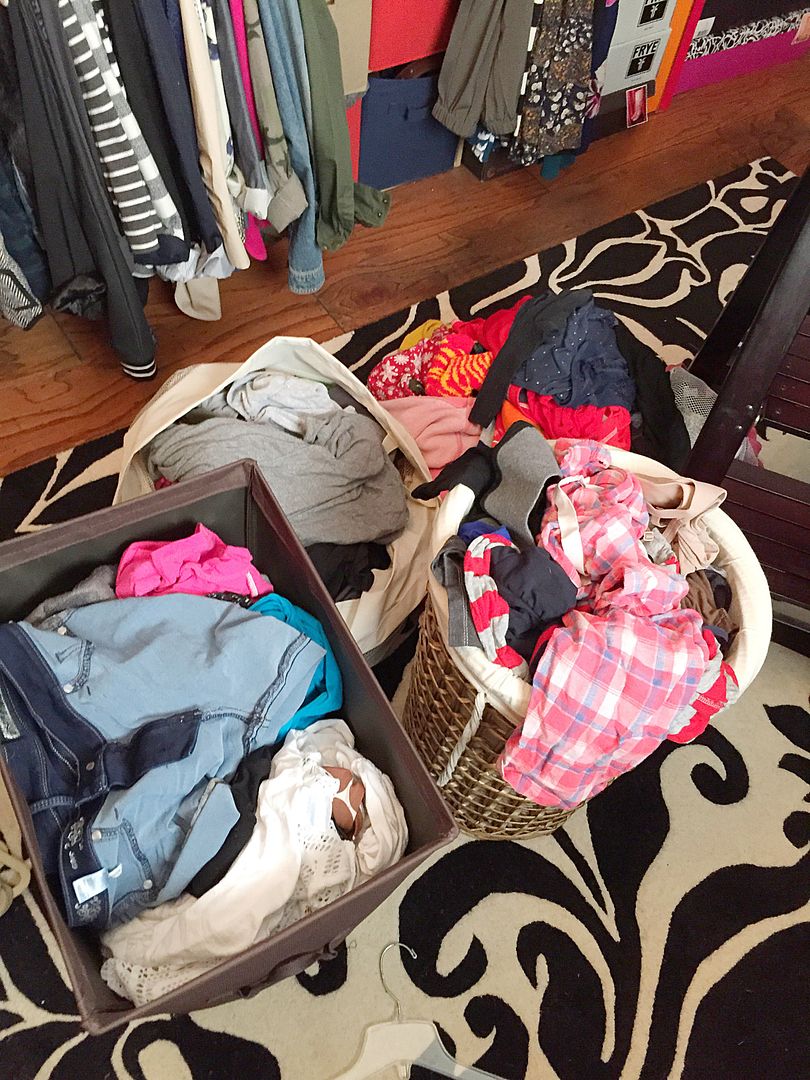 I have gotten several requests for a tour of the closet room, but I have been procrastinating because I knew it was long overdue for a good purge, and I also wanted to better organize some stuff because my bags were kind of all over the place, and things were just a bit chaotic because of the fact that I needed a good purge.
So! Now that that's taken care of, I did not hesitate to do a little video for you because it will probably be another 3-5 years before another great purge! I linked to some of the pieces you see in this video up above, or at least similar items if I could still find them. Hope you enjoy! Oh and you're not allowed to watch the video unless you agree to still love me unconditionally and not judge me for being a hoarder. Please and thank you.
The one pet peeve is that I wish I would have gone with the black velvet hangers. I chose off white at first - I ordered a ton through The Container Store, but the price adds up quickly! I managed to find some for a fraction of the price at places like Ross, Marshall's, and TJ Maxx, but the problem is - they're a hodge podge of brands so the shades of beige aren't quite the same. I think it would have been less noticeable had I done all black, but I was already about 100 hangers into it before I made this realization. Oh well! Live and learn!
One of these days, I will have it professionally done with proper wall units and such, but for now, it's still a great place that I love, and I've worked with what I've got! Hope you enjoyed it!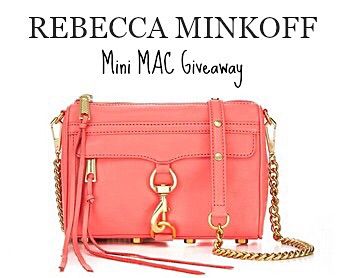 And one more treat for you before I leave you to your Monday! I've teamed up with some other bloggers to bring you this Rebecca Minkoff Mini MAC Giveaway! Simply enter using the Rafflecopter below. Good luck!
a Rafflecopter giveaway

SHOP THE POST: