I am so excited to share these photos with you! Before I left for Denver, I had a fun photo shoot with Carrie and Stacy, otherwise known as CS Gems. They had 3 necklaces they wanted me to style, so this is part one of the installment.
I don't do the standard blogger photos, you guys should know this by now. The husband basically takes portrait type photos of me standing in our street. So, n
ot only was it fun getting to know these two, it was also very interesting to see pieces of me through another lens. Literally and figuratively.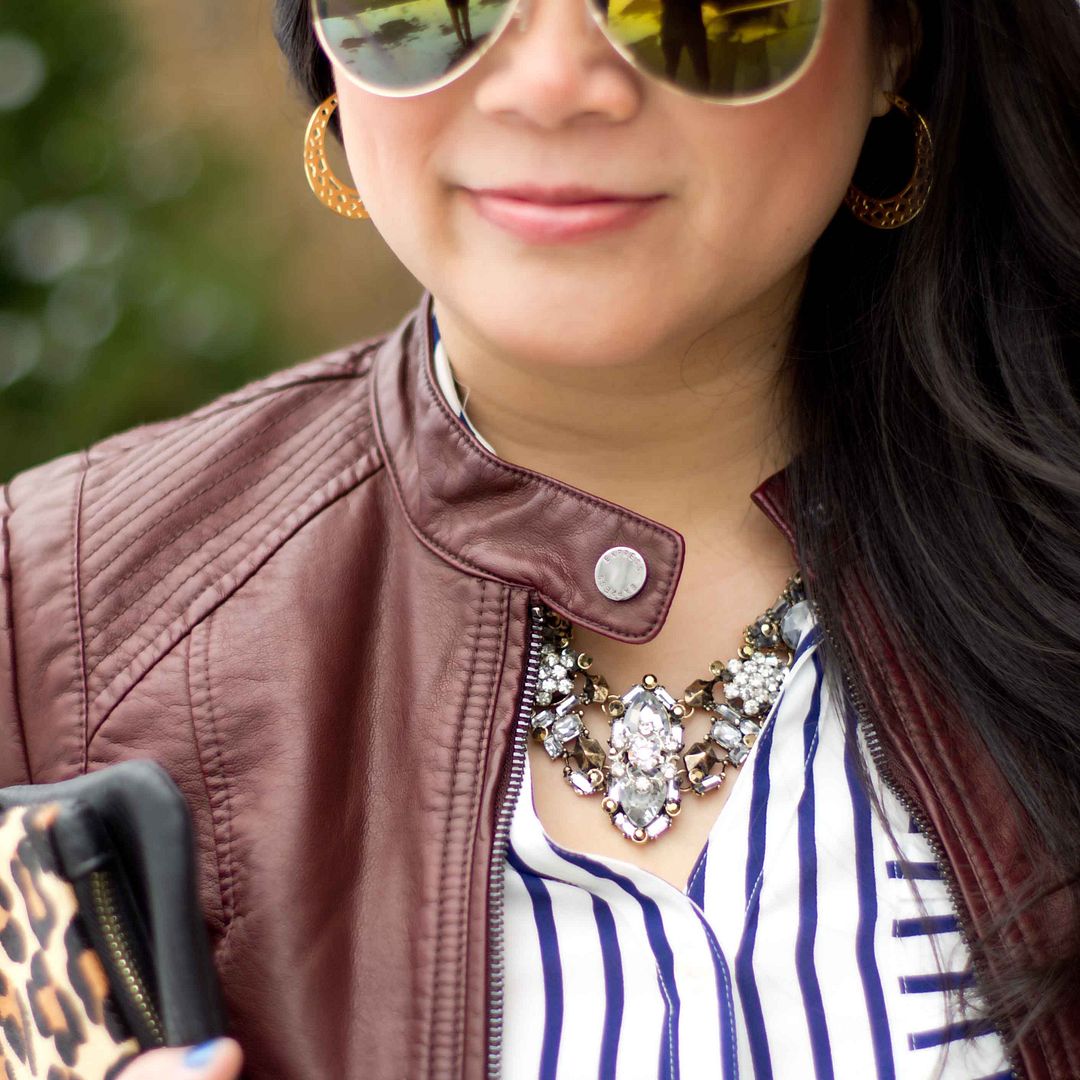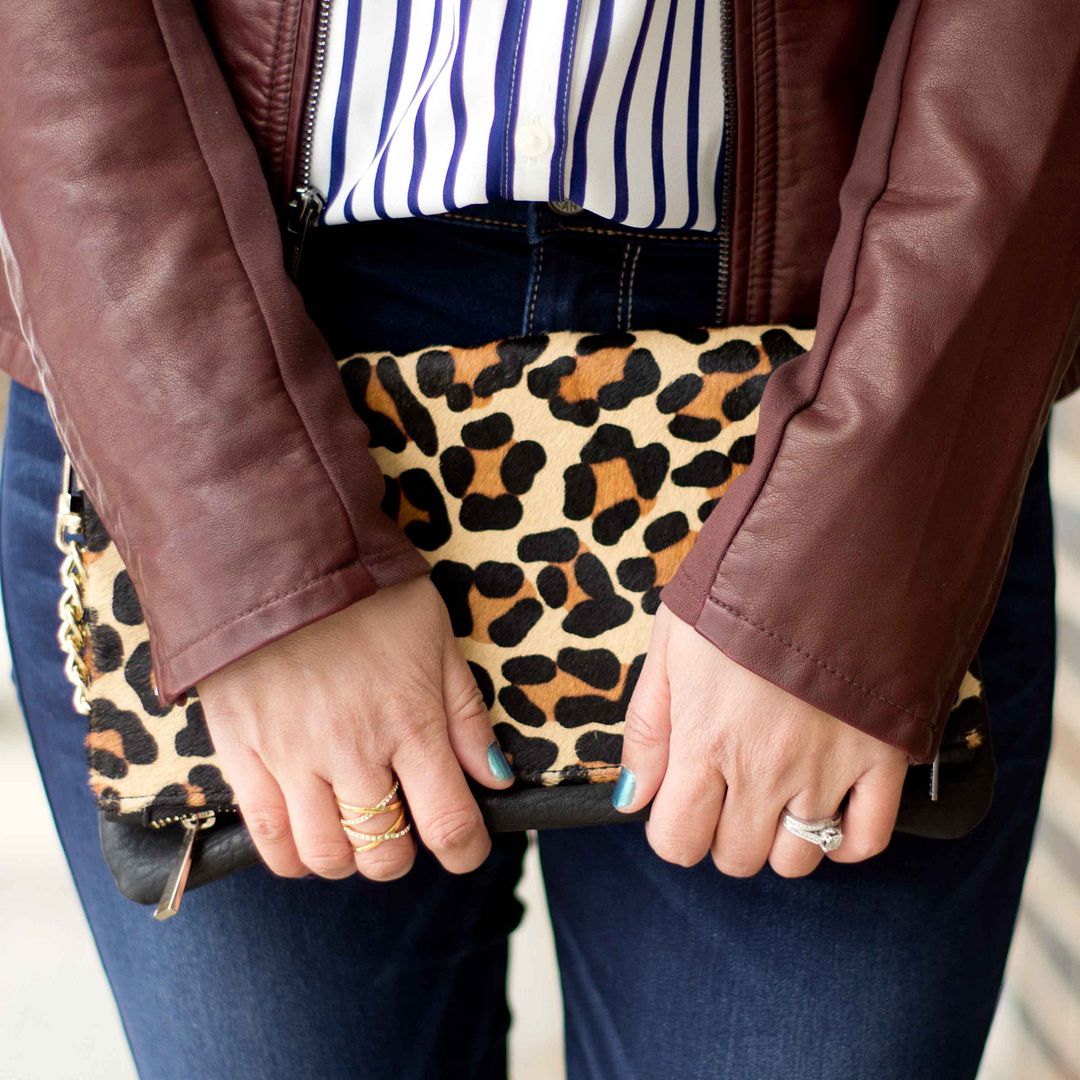 The St. Louis metro area is pretty big - it straddles the Mississippi River and spans over Missouri and Illinois. It could take a good hour, hour and a half to drive from one side of the metro area to the other. I first crossed paths with CS Gems at St. Louis Fashion week last October, and I always just assume everyone is from the Missouri side of the river. I'd been following them on Instagram since I met them, but *just* found out that they are not only based on the Illinois side of the river, but they're from the same suburb I live in!
When they asked if I would be up for a photo shoot - I quickly obliged. And let me tell you, these pictures do not tell you how COLD it was outside! I did my best to keep it together, and Carrie and Stacy did a great job making sure my outfit was in place and I was posed properly.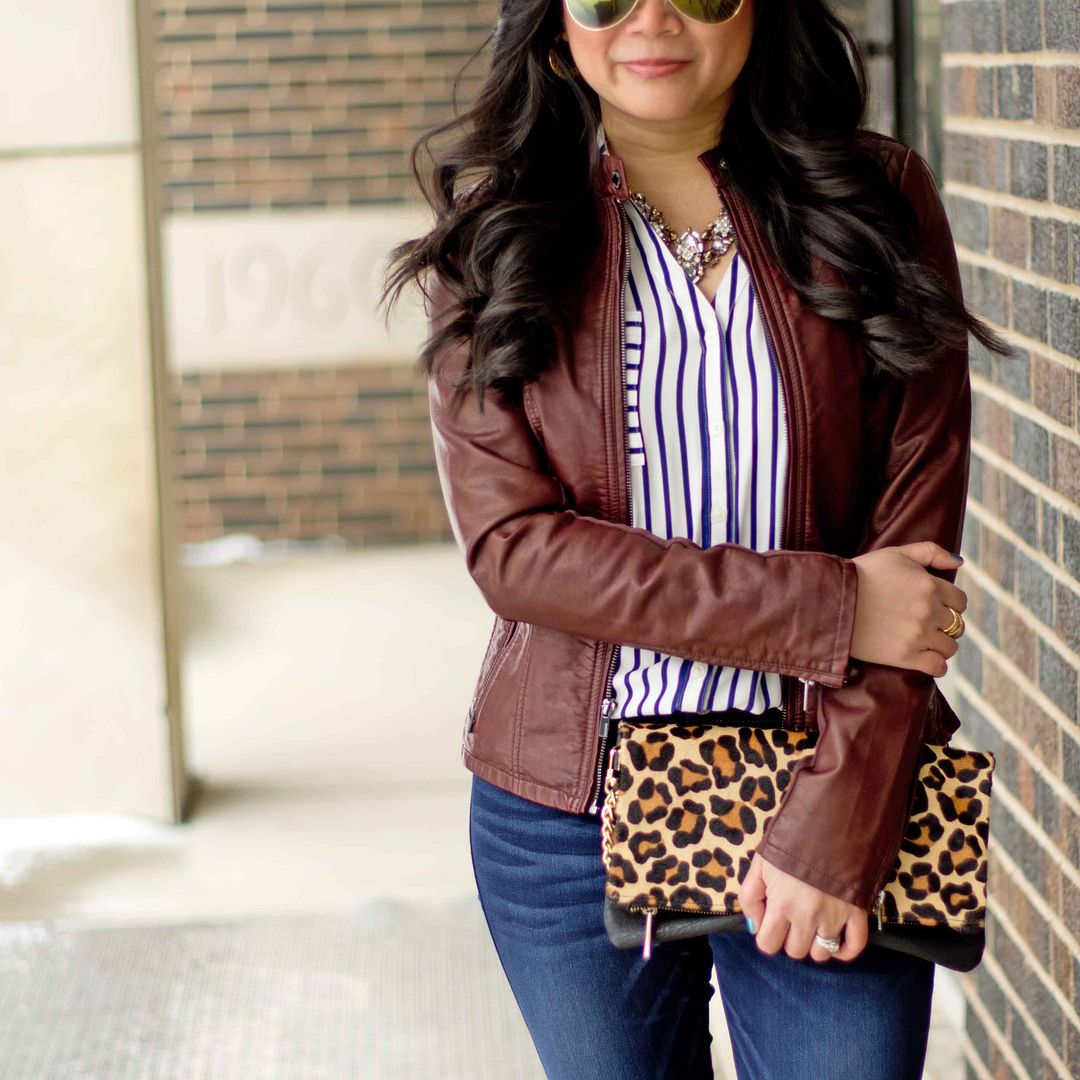 Ok, so this necklace. How gorgeous is it? They have such a great eye for the most perfect vintage pieces that still have relevance today. I love that it is just enough bling peeking out from under my blouse. And the burgundy in my jacket makes it pop nicely! I hope you'll check out their goodies at http://csgemsjewelry.com. And remember, if you use code CARYLEE15, you can get 15% off the already affordable price! And PS, the code never expires!
Disclaimer: I was asked to style this necklace in exchange for this photo shoot. All photos were taken and edited by CS Gems, however, all opinions expressed are my own!

Enter the Rebecca Minkoff mini MAC giveaway HERE!
SHOP THE LOOK: