Well, hello! And welcome to NOT my wardrobe capsule! It's so funny because when I was taking outfit photos for the week, every time I walked out of my closet room, the husband's face would light up and he would say, "You look so cute!" Finally after the last outfit, he said, "Why do you look so cute today?" And I said, "Because I'm not wearing the same plaid vest and stripe sweater 14 different ways." Haha! But that's how I felt though. It was nice to start fresh and photograph NEW outfits and NEW pieces.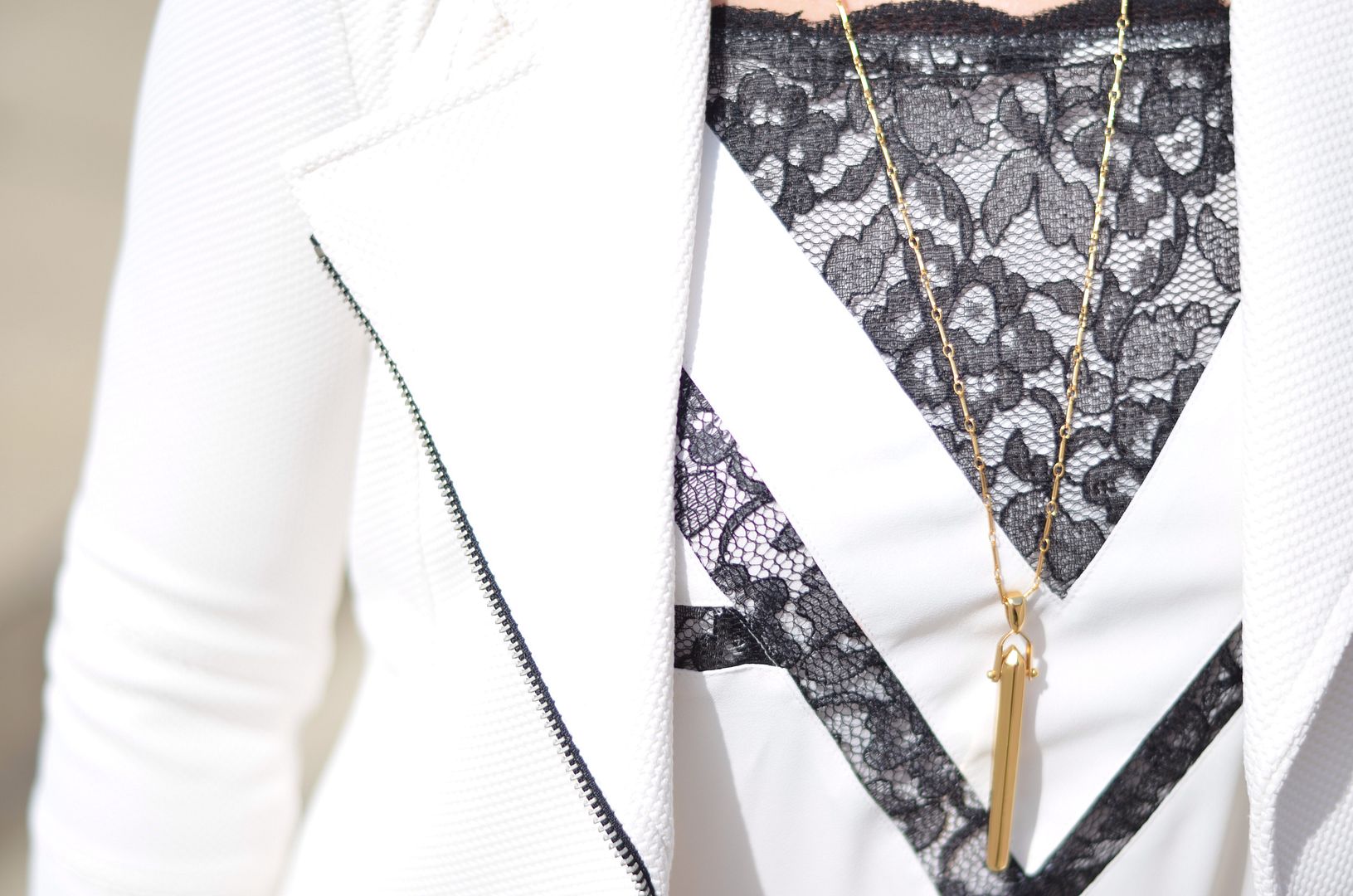 One of my most favorite new pieces is this textured knit moto jacket. I'd been fighting the urge to buy it forever, but finally I caved because Gina just made it look so good. It was actually super sunny the day I took these photos, which is amazing, but unfortunately washes out the detail of the jacket.
This is an outfit I wore to a casual dinner meeting with my new department. It was just the four of us, and I was excited to wear my new jacket and these new pumps. Pretty lovely together, eh? I'm psyched that I bought this jacket, and considering I like to throw a jacket on top of everything, I know it will get tons of use!
I almost forgot it's St. Patrick's Day today! I've already moved on from the holiday mentally because we celebrated this past weekend! The husband's BFF's birthday is today also, so he has had a standing date with him for as long as they've been friends to go to the parade downtown and end up at an Irish pub for the night. I was busy running around like a mad woman so I couldn't go to the parade this year. I was shopping for a bridesmaid's dress for a wedding I'm in this fall, brunching, shopping with my sister in law, mani/pedi, then going to a 4 year old birthday party. We finally made it to the pub at about 7:30 on Saturday - but the husband had an 8 hour head start on adult beverage consumption by then! He was fine, and managed to hold out until a little after midnight while I shook my booty on the dance floor. My thighs are still sore as I type this! Ha! Did you do anything fun?

SHOP THE LOOK: