And it should make you happy as well! I just love it when new pieces I buy mesh nicely with my pre-existing pieces. Like this new oversized plaid top and my bright blue bag. But I really cannot go any further into this post without giving a shout out to the one and only Rachelle, for once again picking out my outfit for me.
Funny because I influenced her to buy this knot tee and she influenced me to buy this plaid shirt. It's a circle jerk of shopping enablement, I tell ya! #notcomplaining #howdididressmyselfbeforeiknewher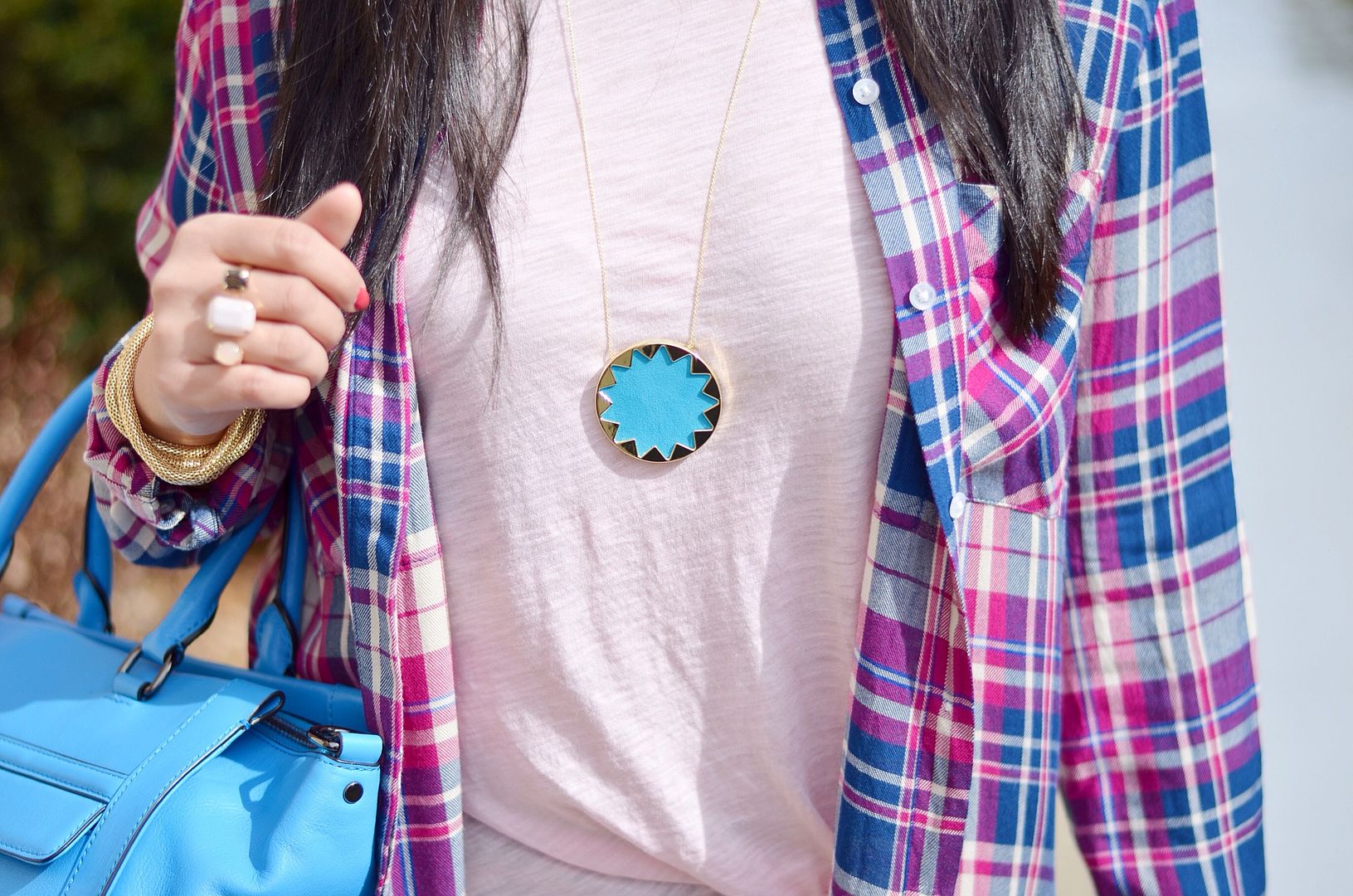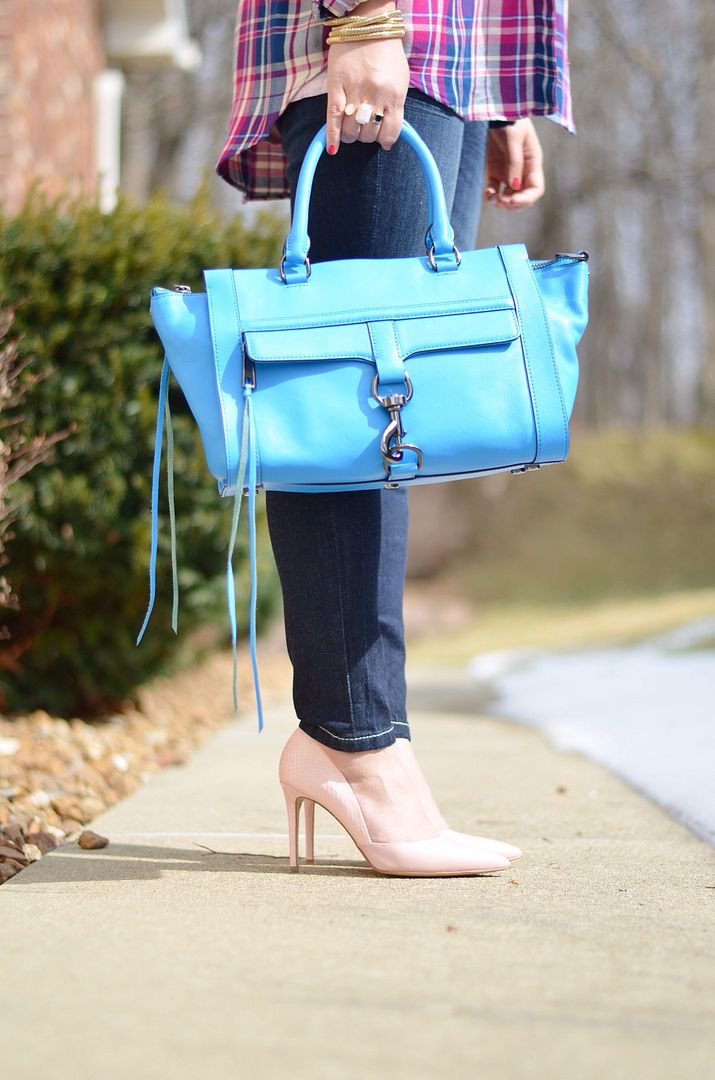 Speaking of happy - my younger brother gets married in exactly 3 days! I've been in San Antonio since Monday. The rest of the family is arriving today, and I couldn't be more excited. I'm the middle child - an older sister and the younger brother. I was raised in San Antonio, but I was born in Los Angeles, and much of my extended family is in SoCal, which is why we end up doing all our holidays out there. Well, now the tables are finally turned and the extended family will all be in Texas. It will be a blast. Expect a full recap next week!

SHOP THE LOOK: