As I type this, I am watching the Lip Sync Battle show on Spike. Have you seen it? OMG, it's my new favorite show. Celebs battling each other to some of my favorite songs? So very entertaining. And Anna Kendrick is on this one, and she doesn't know it yet, but we're BFFs. How many days until Pitch Perfect 2 comes out? Ok, I've shared too much.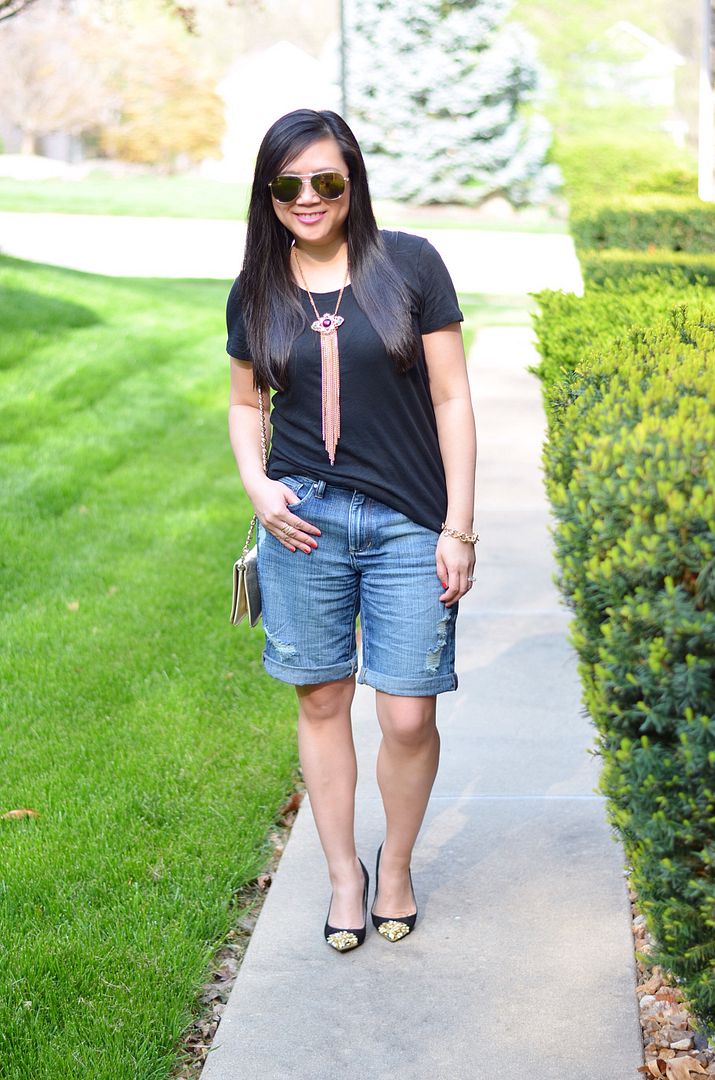 I'm obsessed with anything distressed, and although the boyfriend fit of these shorts isn't my normal thing, I couldn't stop thinking of them. I can't take credit for finding them though. Jenna saw them first and well, I got sucked in.
I immediately wanted to style them with a plain black tee. But you know I love to mix casual and dressy. I just couldn't resist!
And the fringe necklace! Speaking of things I'm obsessed with, it's fringe! I am trying my hardest not to buy this bag, but I think it's just a matter of time….

SHOP THE LOOK: