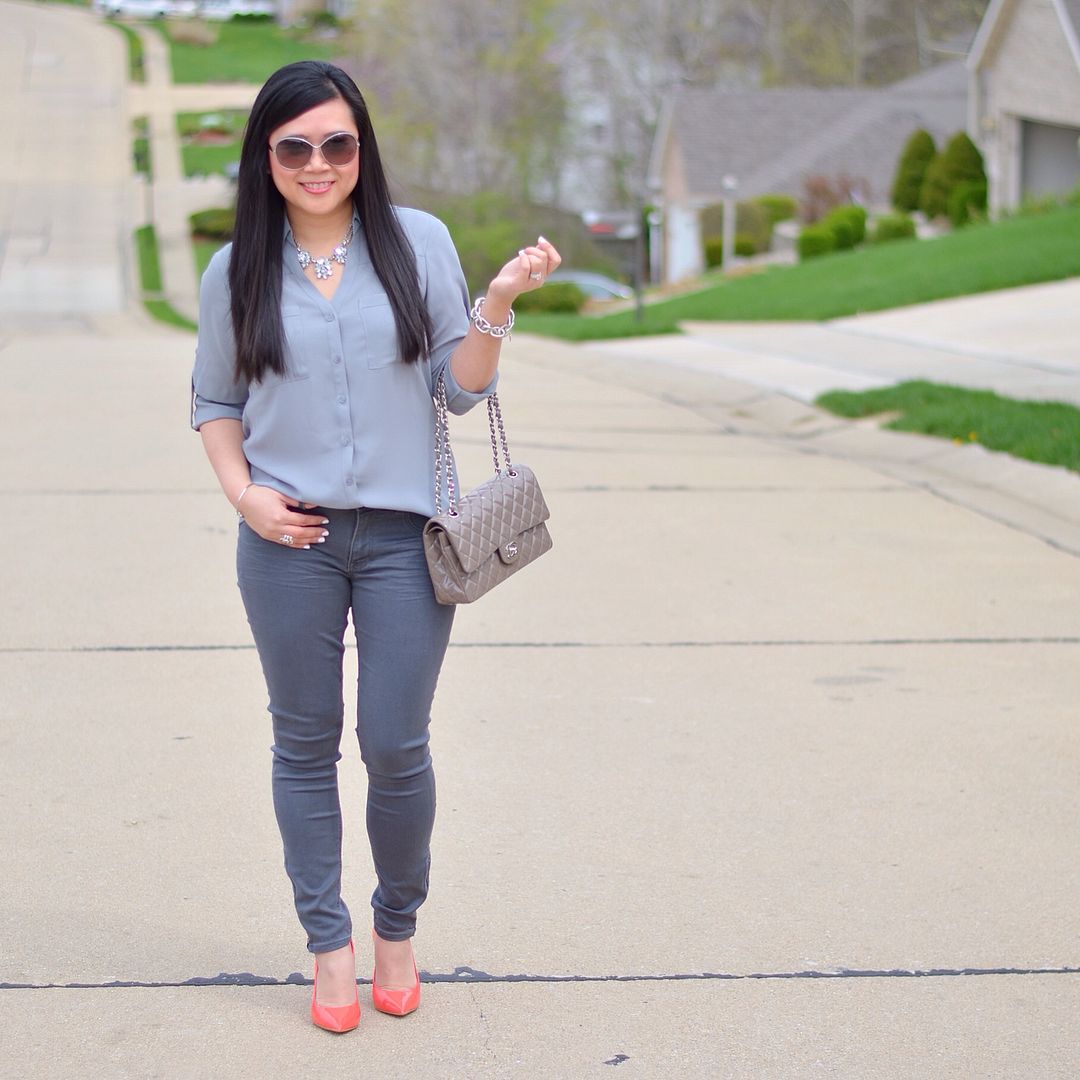 After I read Gina's post on Friday and how she was inspired to wear one of her outfits thanks to Rachelle, it sparked an idea that I wanted to wear my new grey portofino with all things grey. Except for my shoes of course. Although my silver metallic pumps would have looked great with this outfit also! I just wanted to take this
Vince Camuto
pair out for their maiden voyage.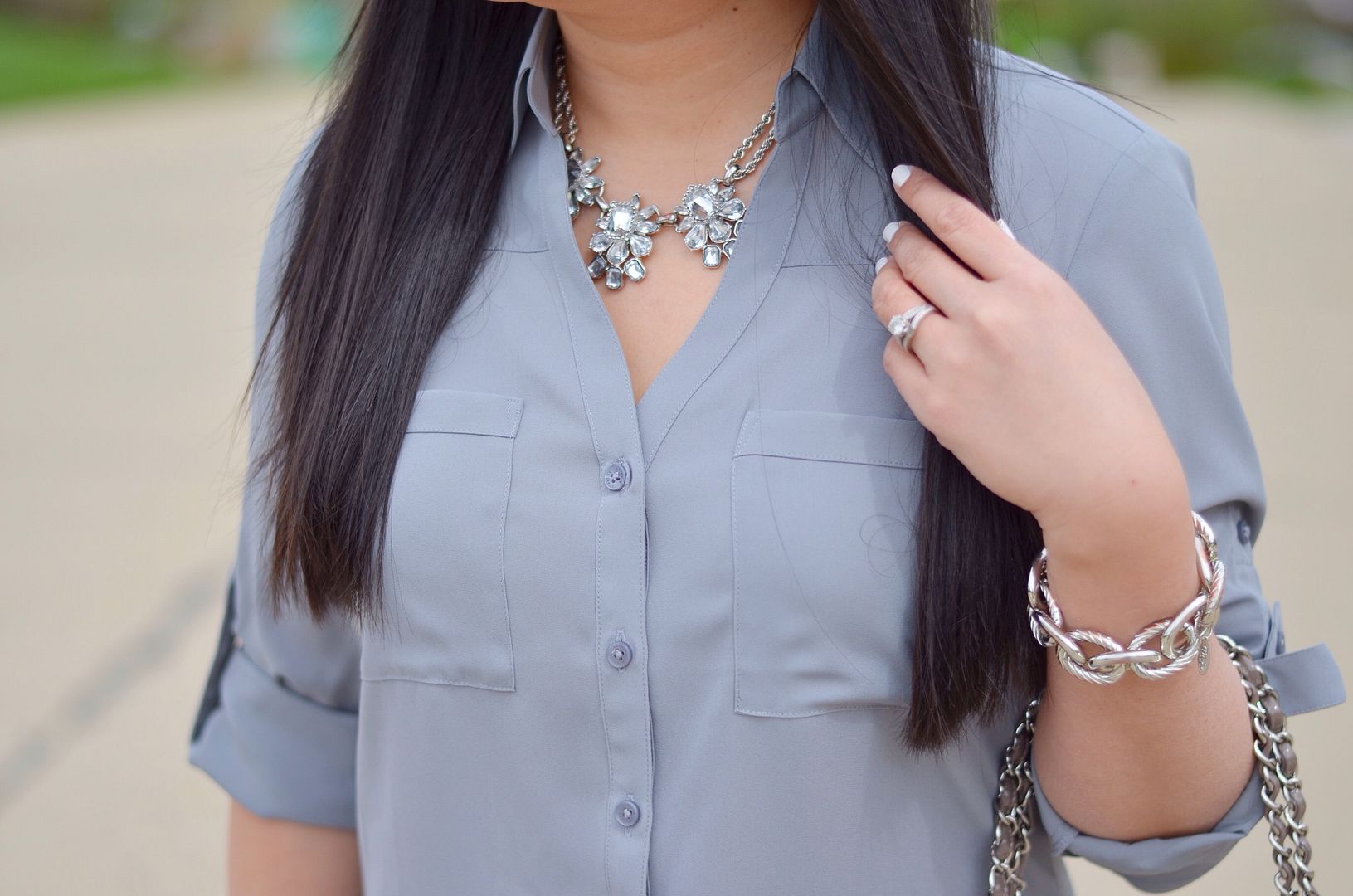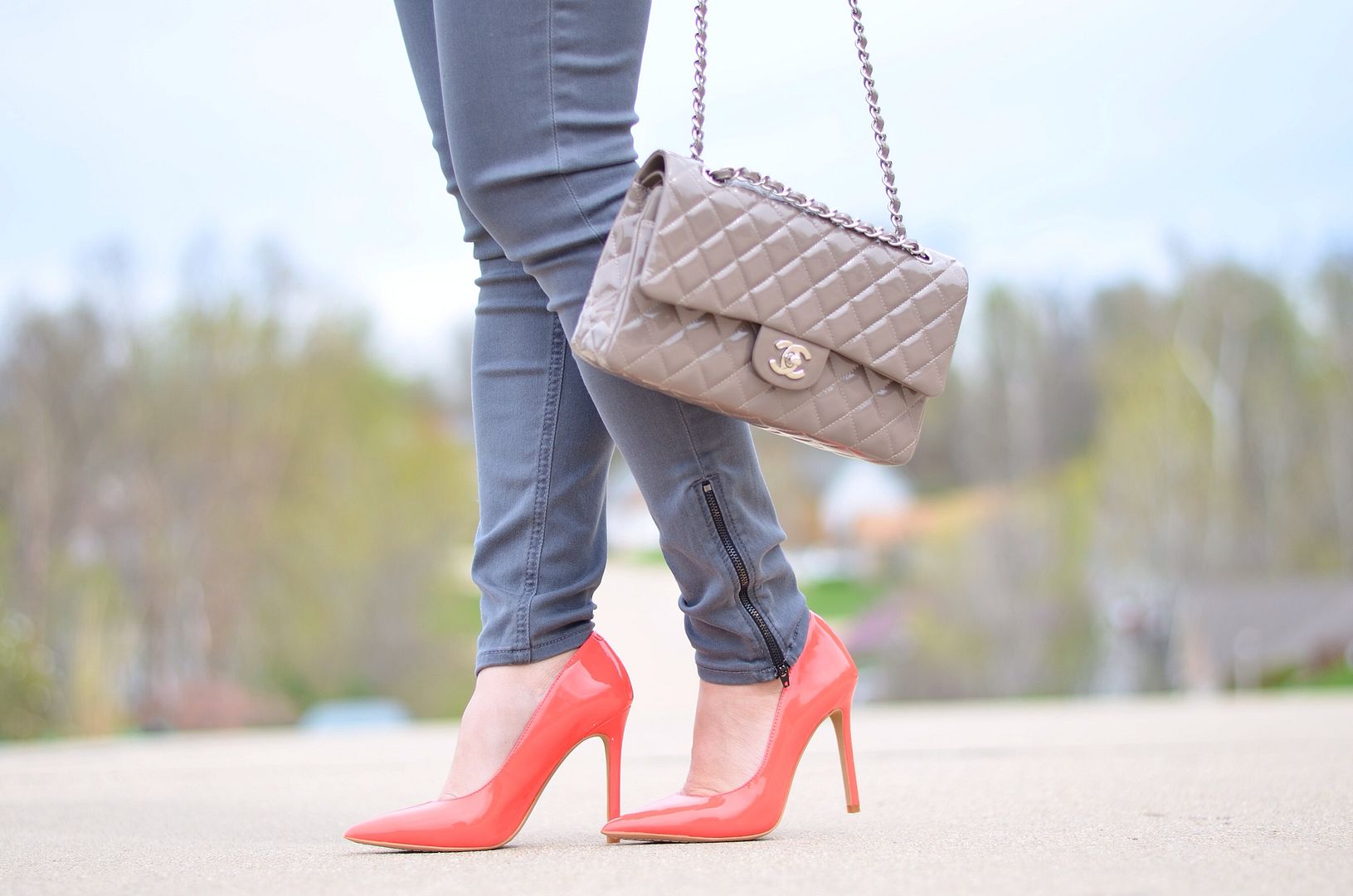 I've truly never considered myself a handbag person before. Shoe addict, yes. Handbags I love, but I never felt like I was a hard core fanatic. But last week, I was talking to Jenna, and she said she was telling one of her coworkers about me. She described me as more of a "shoe and handbag girl." As I was picking outfits for this week and looking at my closet full of predominantly Express pieces, I realized that she was pretty correct.
I do have some special clothing pieces here and there, but lately I've been stocking my closet with a bunch of basics and it's my shoes and bags that make the outfits a little more special. I definitely have not always been that way. I would wear the same pair of shoes and bag with EVERYthing. It was all about as many clothes that I could buy!
I know fashion tastes fluctuate like the seasons, but I just found that observation pretty interesting! How do your friends describe your style or shopping habits?

SHOP THE LOOK: