This week went by so fast, yet so slow at the same time! How does that work! I have a pretty uneventful weekend in front of me, which to be honest, are always the best. I swear I feel like I have weekends planned already through the summer! I'll be back in tights and boots before you know it! For now, here are some springy looks for you that I've accumulated on my phone! Happy random roundup!
Scarf: JCrew Factory | Top: Express | Bracelets: Stella & Dot, Cara | Bottoms: American Eagle | Shoes:
Kate Spade (limited sizes in black here)
This is what I ended up wearing for Easter. We just went to his cousin's house for some grub and to hang out. I couldn't resist these blush skinnies again. I'm obsessed with them, and if I can't wear them to work, I will wear them anywhere else I can!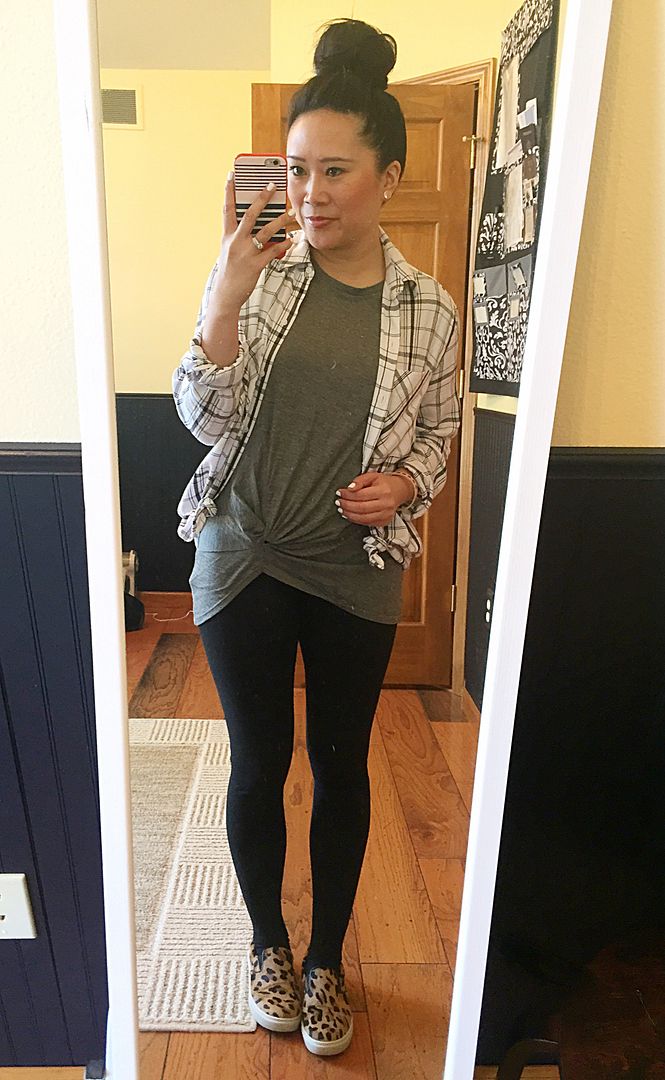 This is what I wore to fly to San Antonio for all of 3 hours just to start our drive back with Petie. Needless to say, I needed something I could spend all day in. Something that would keep me at a comfortable temperature, and also something that I could easily wear all day. This certainly did the trick! Though I should have brought a jacket because it was colder than I anticipated as went through north Texas!
Jersey: Target | Tank: Victoria's Secret | Shorts: American Eagle | Socks: High Sock Sundays | Shoes:
Converse
Ah, baseball! I'll be mixing in these game day looks every once in awhile! Opening day ended up falling on Easter, so this is what I changed into after I stuffed my face with ham and other yummy goodness.
Bag: Kate Spade | Top: J Crew Factory | Necklace: Banana Republic | Bottoms: Express | Sandals:
Sam Edelman
To be honest, I have no idea where I was going when I wore this. I think I was running to the mall or something? Not sure, but it was definitely a weekend look. Oh! I remember! I did go to the mall in this. Then afterwards we went to one of the eat-in movie theaters to watch Furious 7. I loved the movie, but it still makes me sad about Paul Walker. I can't talk about it!!
And last but not least is this outfit, which is one of my all time favorites. Nothing overly complicated-- just a portofino, but the heels. The heels make it special. And I wish I could record my co-workers' reactions when they turned the corner and saw me with their eyes popping out of their head at the shock of my shoes. It's priceless, I tell ya. Sadly, only about a dozen people made comments about them. I expected at least 20!
Hope everyone has a great weekend! I'll be back on Monday with some great photos from my closet room shoot!

SHOP THE POST: