When I like something, I tend to buy it in multiple colors. I don't even have to mention the Portofino. Let's not, actually. #pleasedontmakemecountthemagain This top is the same top I wore here. When I saw the red version, I couldn't resist it. I wanted to reach for my white pants yet again, but I not only wore them already this week, but that's how I styled the other one when I last wore it. It's hard not to pair summer plaid with white! I attempted to tuck this into a pencil skirt, but at the end of the day, I just needed my destroyed jeans. These red strappy heels were the perfect finishing touch.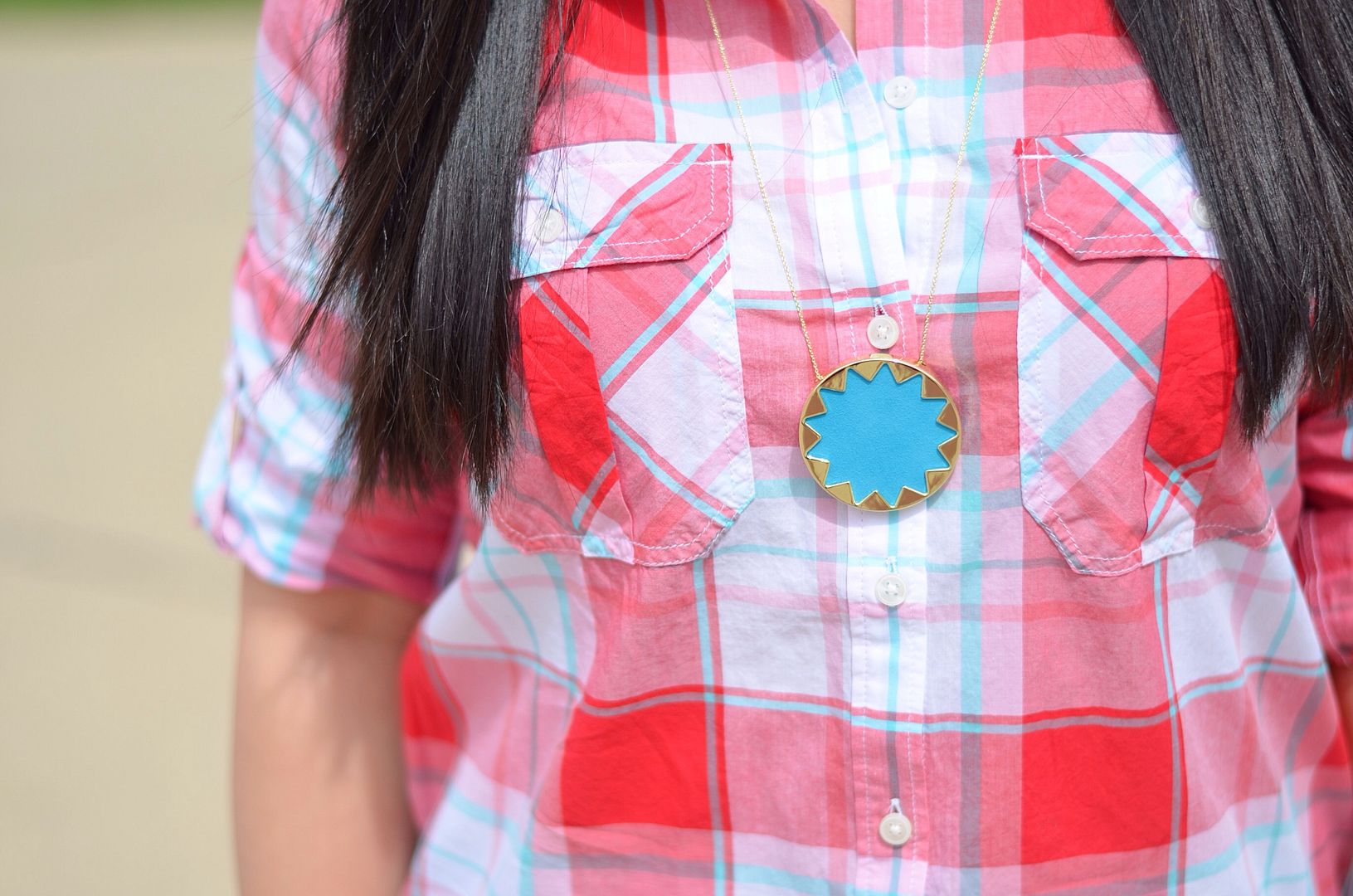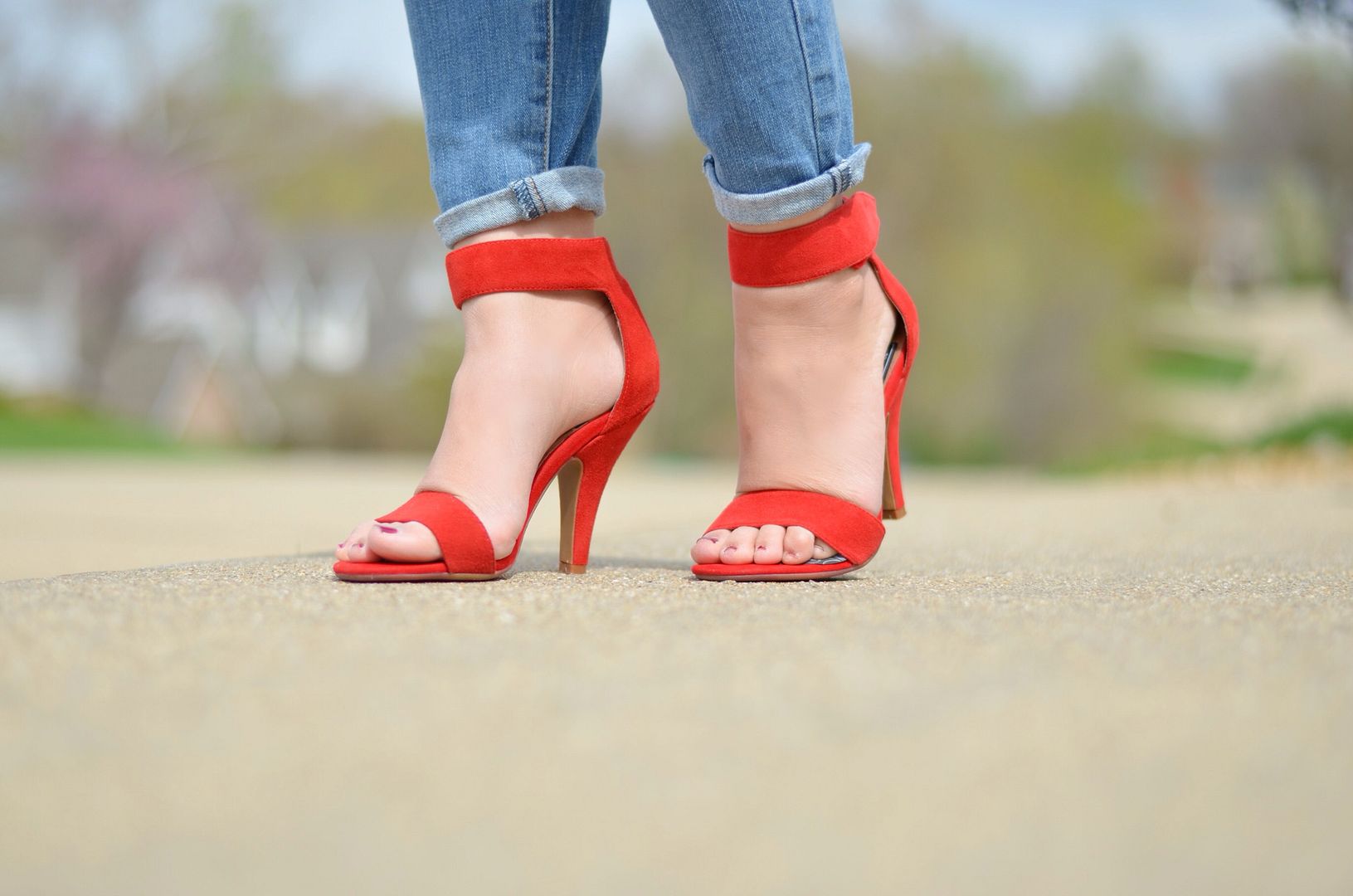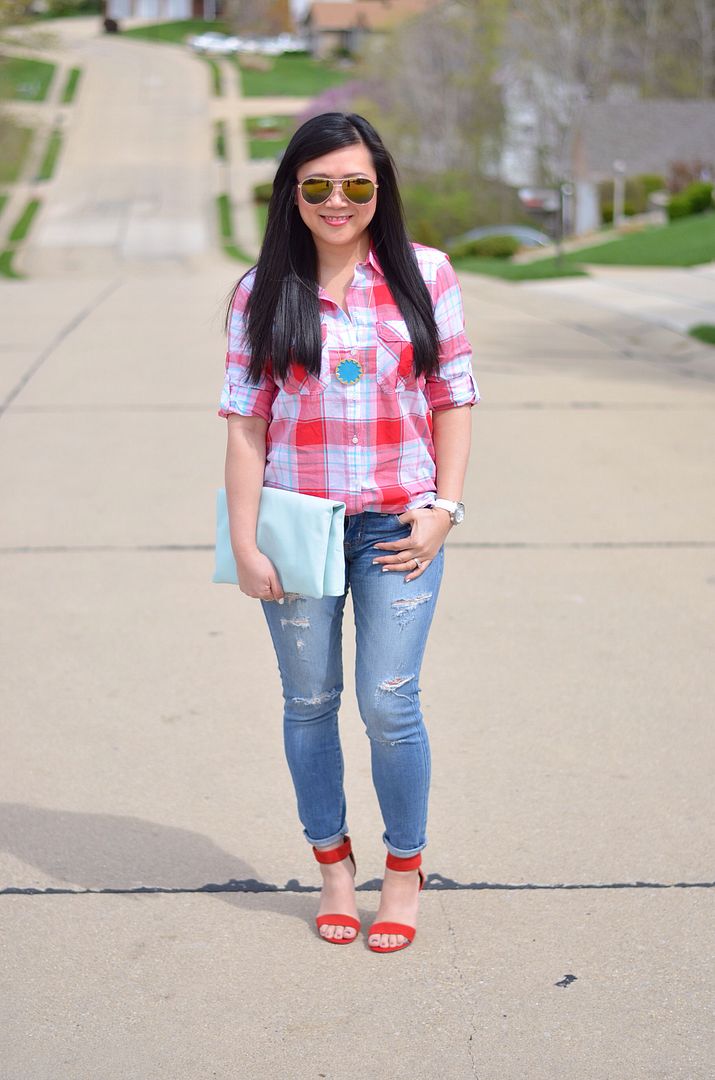 Sunnies: Vince Camuto | Necklace: House of Harlow 1960 (other colors here, smaller option here) | Bag: Kate Spade Saturday (option, option) | Top: Express | Watch: D&G | Bottoms: American Eagle (similar, option) | Shoes:
Jeffrey Campbell (option)
So, this weekend, I took a one-way flight down to San Antonio. I was literally there for about 3 hours. Long enough to eat lunch with my mama, pick up Petie and get the car packed up. The husband was already there for a work conference, so we planned to drive the rental car back home to St. Louis. We left at 3:30 in the afternoon and ended up calling it a night at around 11:30pm in Atoka, OK. Petie did great, both in the car and at the hotel!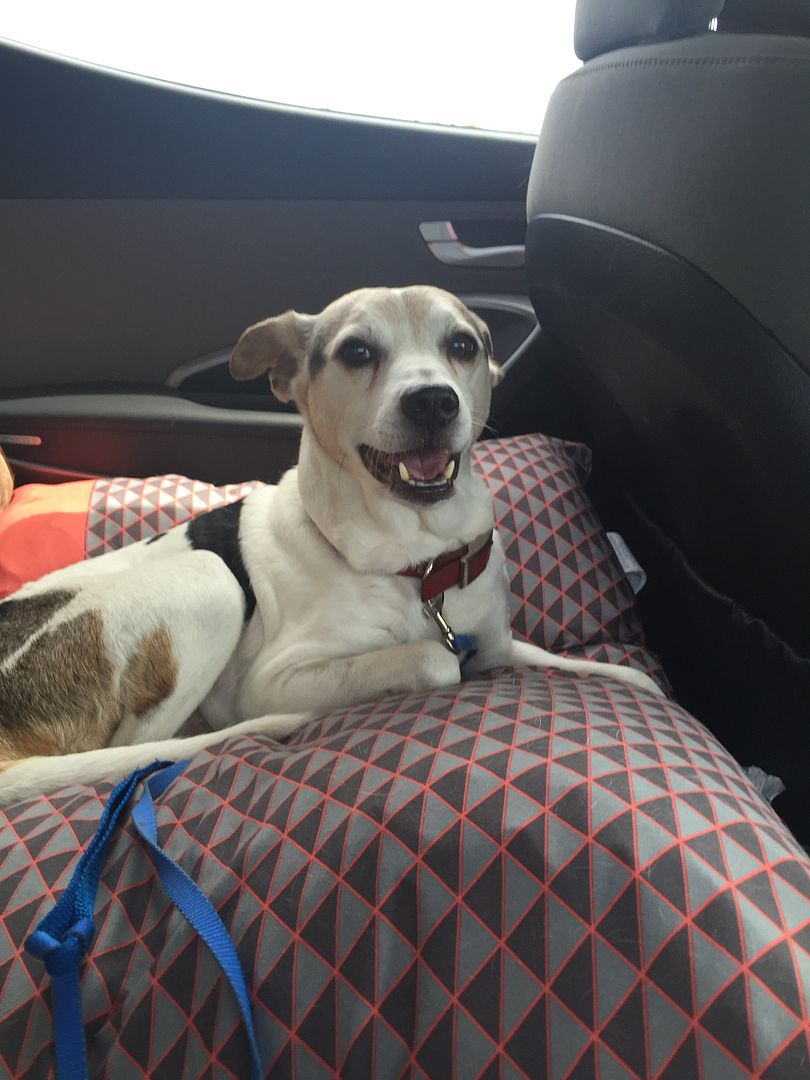 We left the next morning at 8:30am and finally made it to the house at 4:30pm. Glad we had the entire night to relax - even though I just sat in the car all day, I was exhausted! Annie and Petie had a less than exciting meeting. They exchanged sniffs, and went their separate ways. Ok then! At least they don't hate each other! It then got a little awkward later that night. Although Annie is spayed, Petie is intact. And I'm pretty sure he took Annie's friendly licks and sniffs as a green light. Needless to say, Annie was quick to let him know that she did NOT like him "like that." He was a bit whiny the rest of the night, but kept his distance.
We woke up the next morning, and everyone was happy again. Petie has even gotten to like Annie's bed a little more than his own! I'm not sure she's quite pleased with that or not. I know it will take a little bit more adjusting, but I can see positive progress as each day passes! Ultimately, I want both of them to be happy!! If someone were to fly and come get me just to drive me 14 hours back home so they could take care of me, I would feel pretty loved. I hope he can feel that we love him that much.

SHOP THE LOOK: