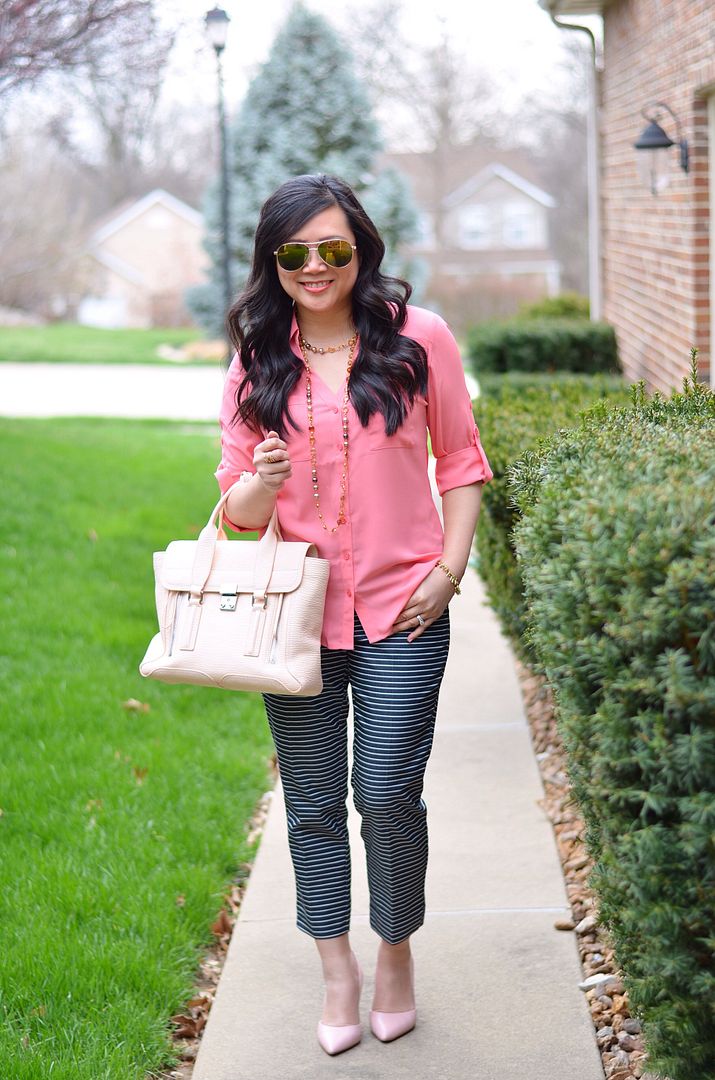 Well, I hope you don't like the color of this portofino because I couldn't tell ya what color it is! I saw it in store and loved it, but there were a couple other things I loved too that my store didn't have my size. And the line at the registers was hella long, so I decided to place my order online. Which is great, because I ended up paying a whopping $1.48 for two portofinos and a barcelona cami after online discounts and some rewards credits. Woo!
Except, when my order came, the portofino was totally not the same color. I ordered "peach desert" which was the closest one online that matched what I thought I tried on, but it was definitely more orange than pinky coral. Luckily, I was able to do an in store exchange, so no big deal. But outside of sending you a photo of the tag, I couldn't tell you what color it is! My next best guess would be "neon coral" but yeah, I don't know!
I haven't bought regular pants (as in non jeans or non super skinny) in a long time. I decided to take the plunge on these striped pants during Loft's 40% off sale, and I'm happy I did. They're adorable, no?
I've definitely been on a pastel kick lately, but spring is in the air and has swayed my fashion mood for sure!

SHOP THE LOOK: