Happy Monday! Hope everyone had a great Easter! Unfortunately, my weekend wasn't a long one, as everyone else's seemed to be! But I did get some relaxation in while still being productive, so I cannot complain! Back to the grind!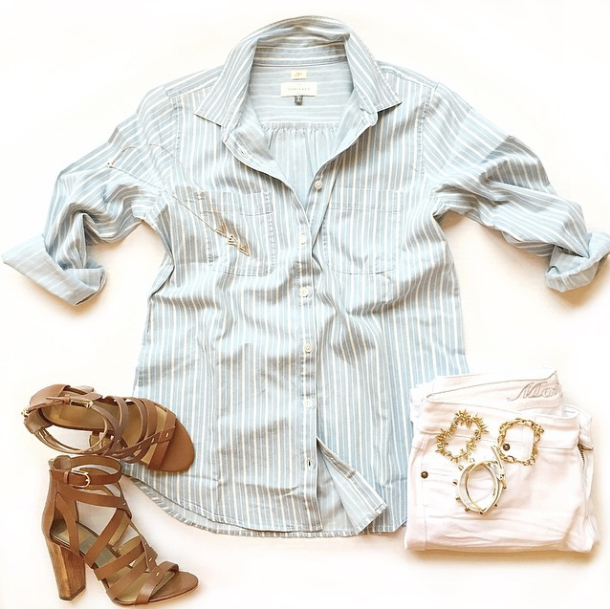 I was so excited to come across this chambray on LOFT's website. I may or may not have more chambray's than one should own, but I can honestly say that I don't have a striped version! This fit nicely in my collection. And not only is it soft in color, but it is soft in feel and texture as well. I've been craving a good denim on denim outfit lately and had a great "Aha!" moment when I realized this chambray would be great for that theme!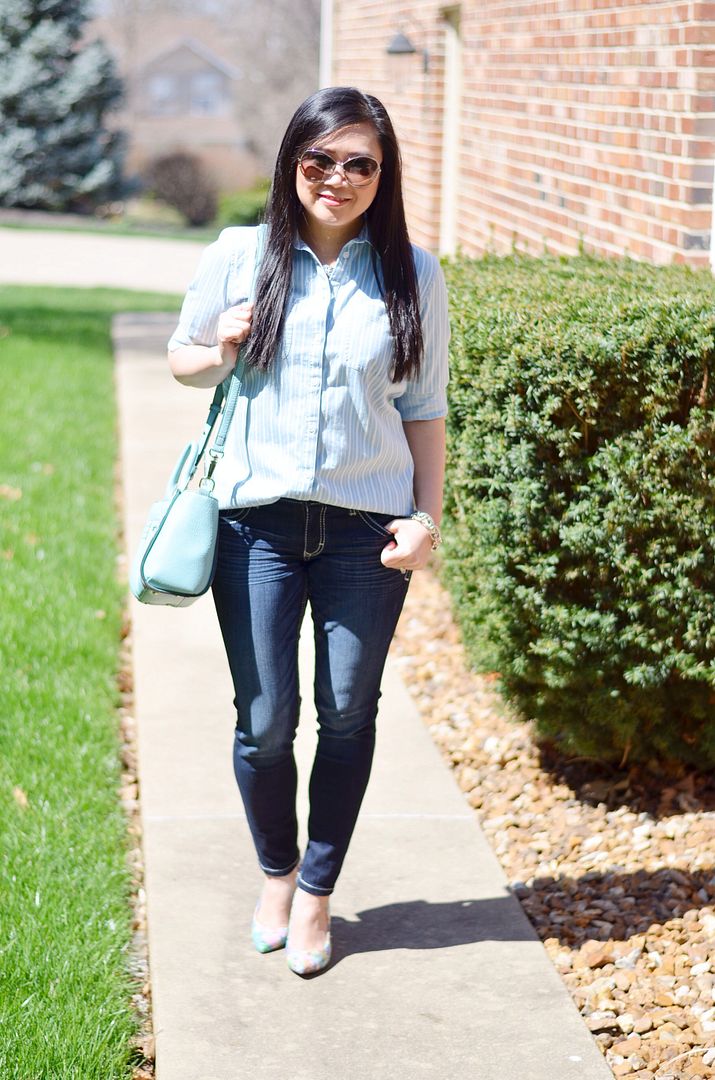 I'm loving these jeans as well! I bought them because I needed a pair that wasn't distressed, and the fit is perfect and they're super comfortable. I've been wanting a new pair of flares lately also, but the thing I love about skinny jeans is that you can wear them with literally any shoe, any heel height. I like my flares to hover just over the ground, so I find that I can only wear certain flares with certain heels/shoes. So, it's either I get them hemmed by a tailor accordingly, or I buy multiple pairs to accommodate multiple heel heights. THE STRUGGLE!

SHOP THE LOOK: