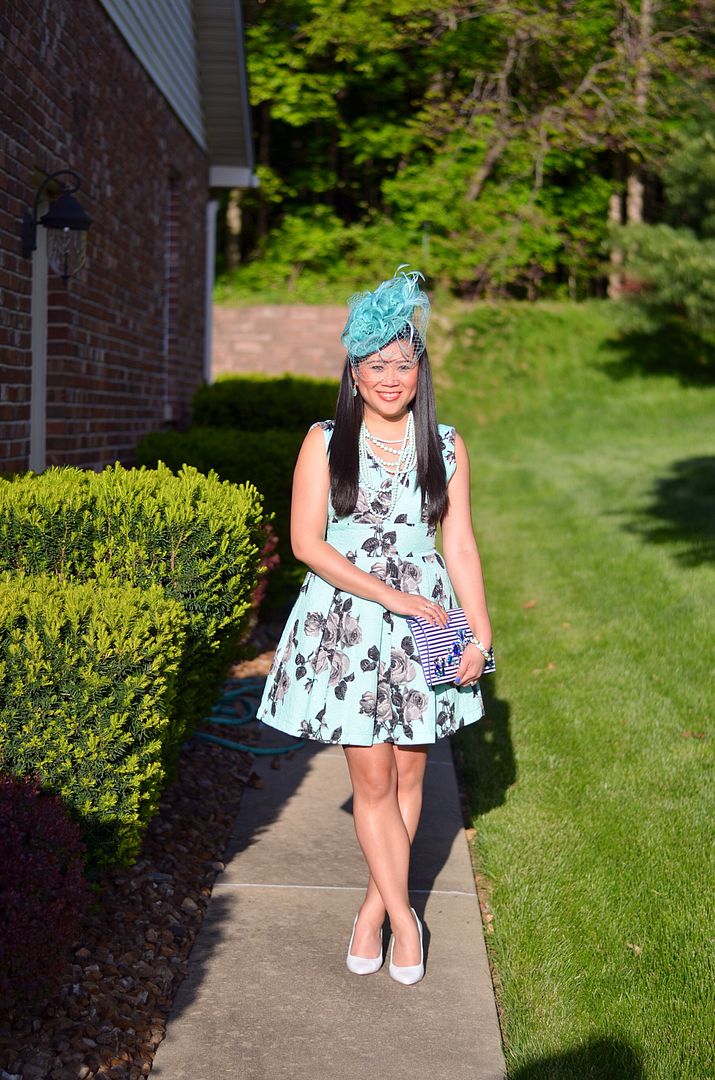 The husband's cousin in law invites us every year to The Night at the Races, which is an event benefiting the local Children's Museum. If you've never been to an event like this before - you receive a program of all the races as you normally would for a live race and place your bets. The races, however, are pre-recorded from actual past races. It's still pretty competitive regardless, and a lot of fun! I really have no strategy other than picking a horse whose name speaks to me in some way! My picks did not win, for the record. So perhaps I need a better method!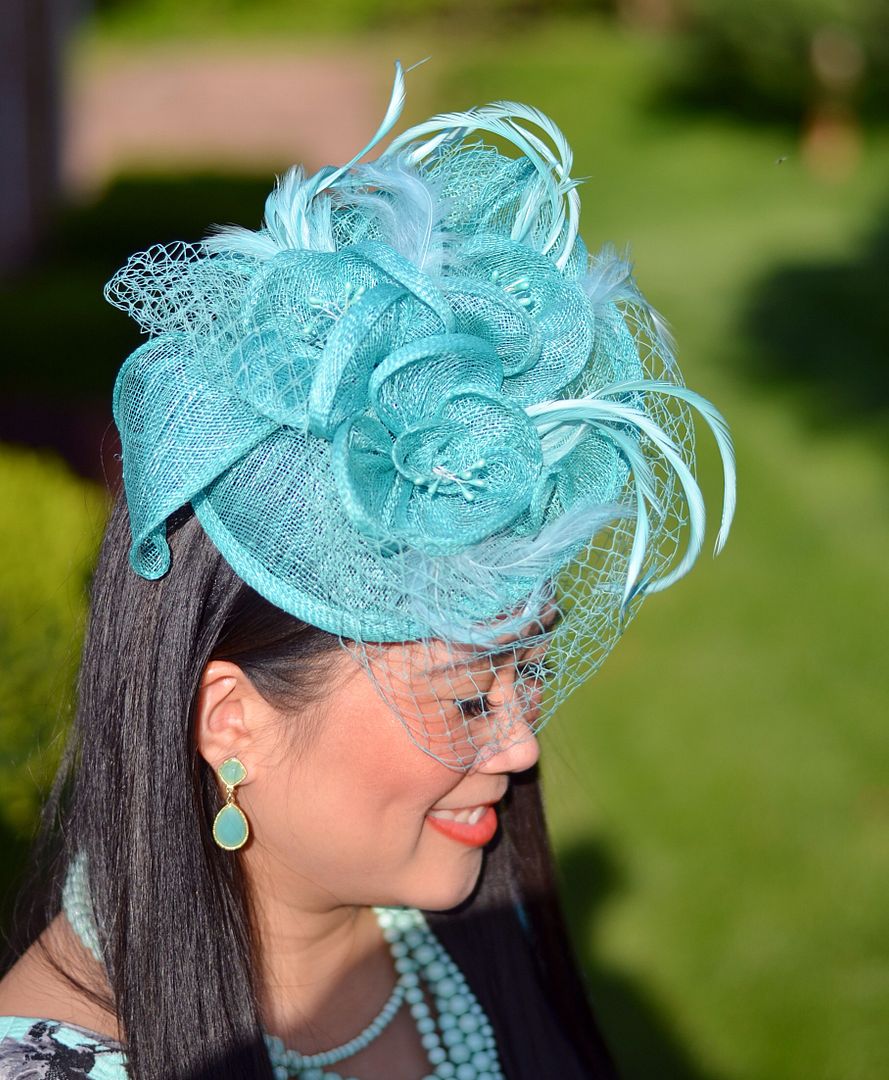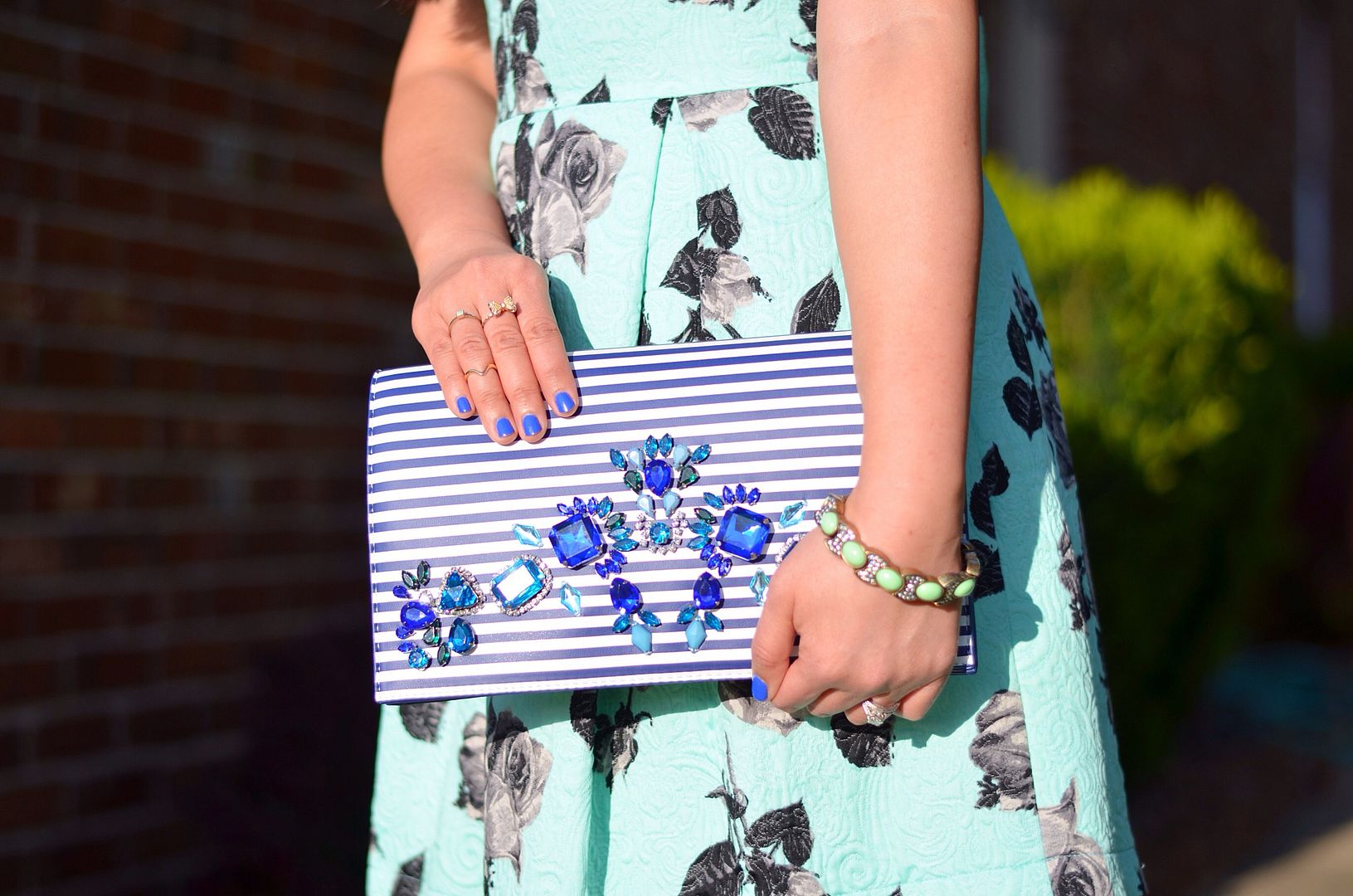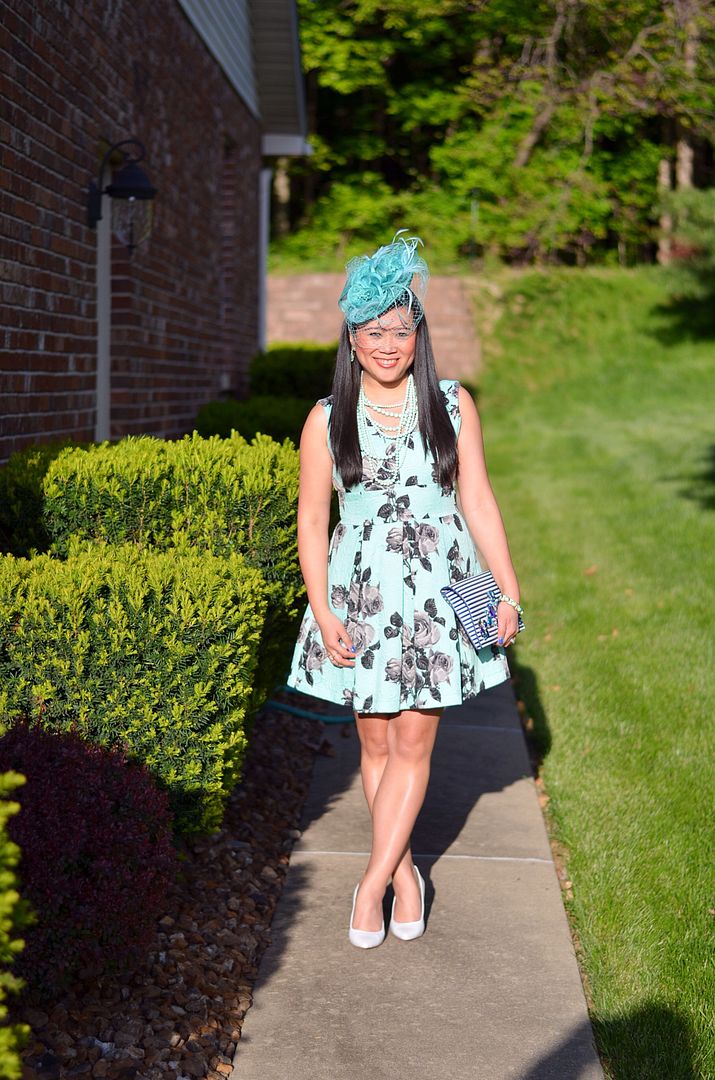 We've had plans every year in the past and haven't been able to attend, but this year, we were free and I was ready to get my Derby best on!
It's not very often when you buy a dress for a certain occasion and actually get to wear it a second time! This is a dress I wore for my sister's tea party themed baby shower
here
. I was so excited at the possibility to wear it again because it's just such a great piece! All I needed was the perfect fascinator, and thanks to Amazon, I found just that. The white pumps seemed very "Derby" to me, which tied in the striped clutch quite nicely!
One of these days, I will make it to the actual Kentucky Derby, but this was a great simulated version in the meantime! And all for a great cause which is just a win/win!

SHOP THE LOOK: