Remember when I told you on Monday that I was super productive over the weekend, but that meant I was adversely productive with the blog? Well, being behind on the blog is certainly catching up with me. I've had something to do every night after work this week, so having to blog on top of all that has made me feel a bit crazy!
I literally started this post at 6pm but am exhausted and have been procrastinating ever since. For example, I browsed some Cardinals purses, I
ordered these espadrilles, I've posted this and this on Instagram, and now it is almost 11pm and I really need to sleep!! So perhaps I should just get to the point and wrap up this post already!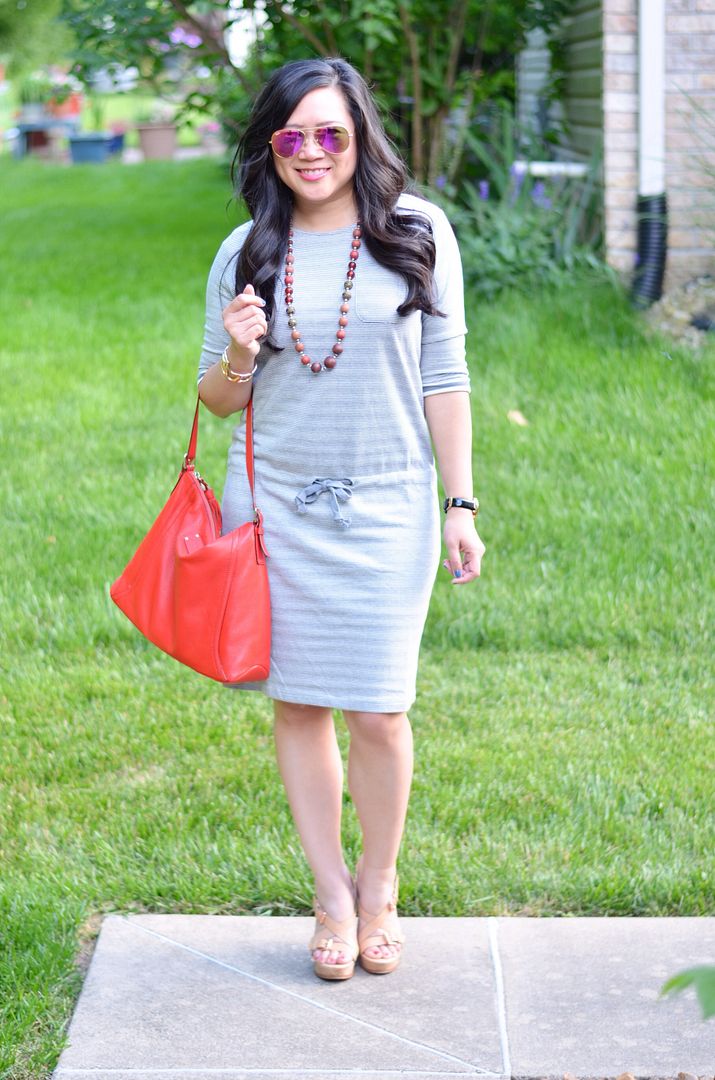 Mindy Mae's Market is one of my favorite Instagram accounts to follow. Much like CS Gems, even though they are a shop, I don't feel like their feed is very advertise-y.
When they posted this dress, I knew it had to be mine. Luckily, they have random flash sales, and I was able to snag it for $26 and some change. WAY WORTH IT.
Their flat lays are some of my favorite in the business, and they always provide me with a lot of inspiration - for things to wear as well as things to buy. So, when they regrammed me
here
, you can imagine how flattered and excited I was! I will definitely be wearing the real life version of that flat lay in the future, but for the office, I decided to add some wedges and a pop of color with my bag.
The moral of the story is: you need this dress.

SHOP THE LOOK: