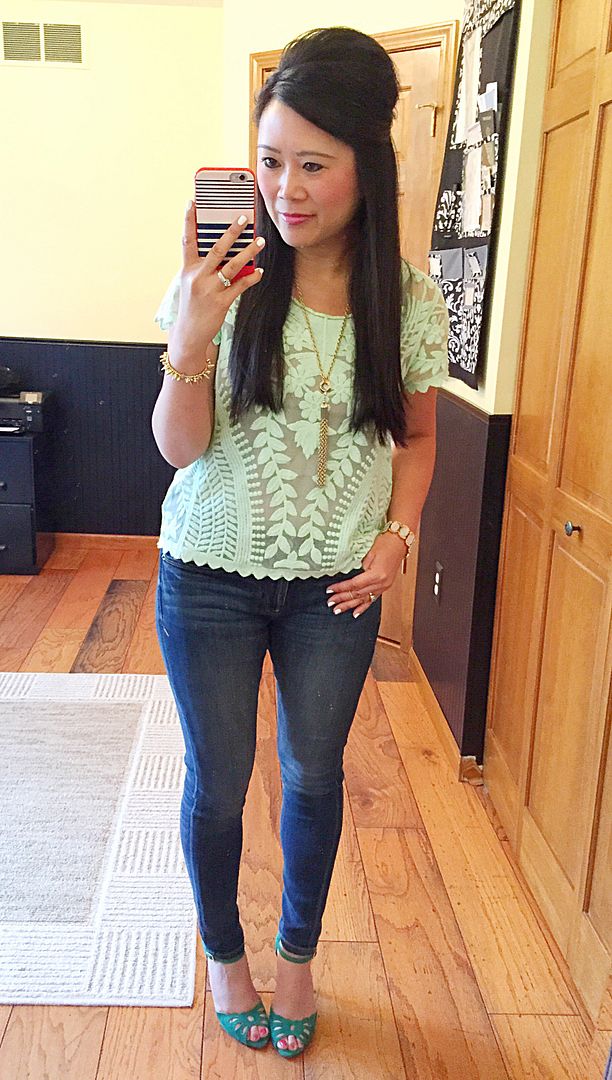 Necklace:
CS Gems (c/o)
| Top: Express | Bottoms: Express | Shoes:
SJP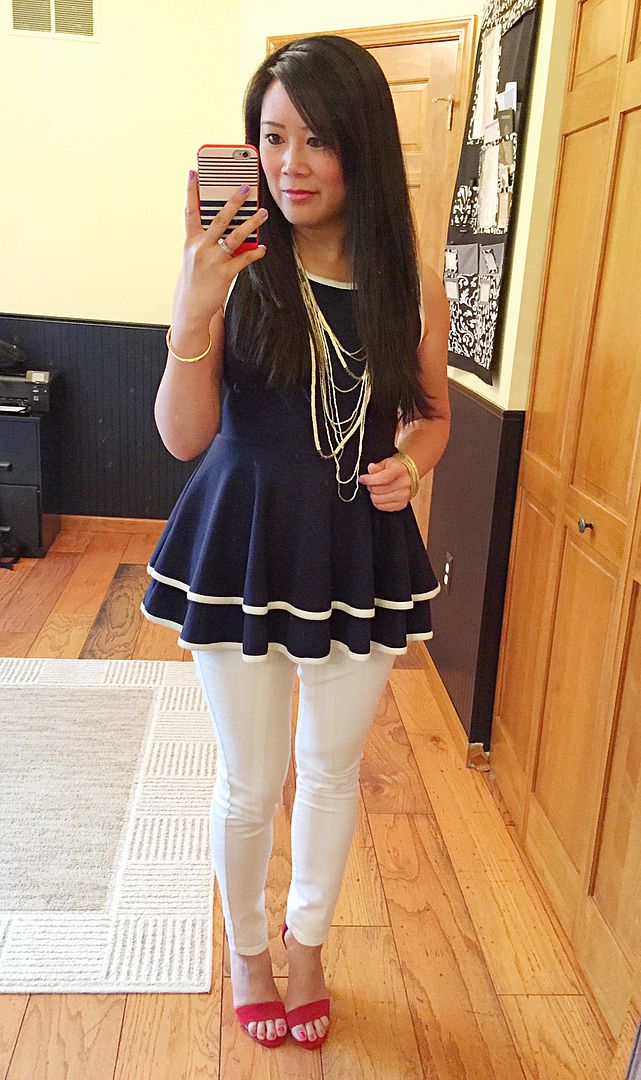 Necklace: Express | Top: Altar'd State | Bottoms: American Eagle | Shoes:
Jeffrey Campbell
I don't know about you guys, but it was the longest, busiest week for me at work, ever! Between trying to meet deadlines to being stuck in back to back to back meetings, my brain needs a little bit of a break! And I mentioned on Snapchat that you can always tell how busy I am at work by how much battery power I have left on my phone at the end of the day. The more battery I have, the less downtime I've had at work, which likely means that my head is spinning as a result! I remember finally being able to check my phone around 3:45 in the afternoon, and I had 28 text messages. (!!)
It was a productive week though, so I really can't complain. I had my mid-year review yesterday, it was my first in this position, and it went really well. I couldn't ask for a better boss to be honest, and I'm settling really nicely into my new department!
All that being said, I am looking forward to the weekend and a short work week next week! I'm taking a long weekend next week and heading to the beach! The southwest corner of Michigan to be exact, for a bachelorette party weekend, and I'm so excited! But that means I need to be both productive and well rested this weekend to prepare!
Have a great weekend, and don't forget to pop back over here to link up for Hello Monday!

SHOP THE POST: