How cute is this mug? Funny story. The husband has to travel a lot for work (like a lot a lot, way more than me.) During one of his work trips, he saw this mug, and he thought I would like it because of my Tutu mug obsession and because of my Rockstud obsession. But he didn't buy it for me! Instead he taunted me with the fact that it existed, and of course it was not available on Starbucks' website anymore! I've searched every Starbucks in real life since then to see if I could find it with no luck.
Fast forward to a couple of weekends ago, and the husband gets an email and says that I should be really nice to him. He ended up finding the mug through eBay, and not only ordered this for me, he ordered a dotted one as well! When they arrived, I could not resist a photo op. It was such a sweet gesture! Now if I can only learn what car parts I should buy that I can surprise him with.....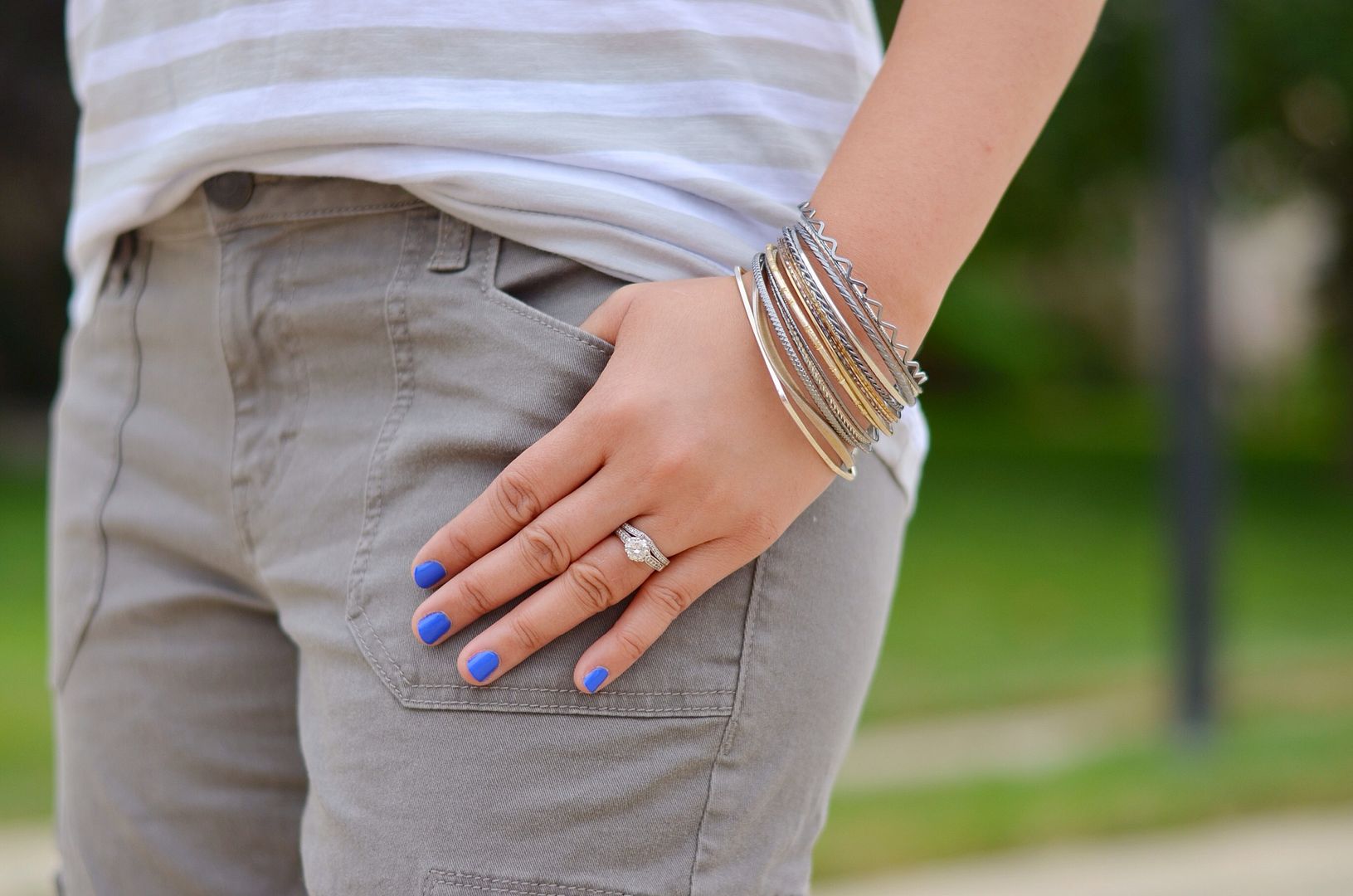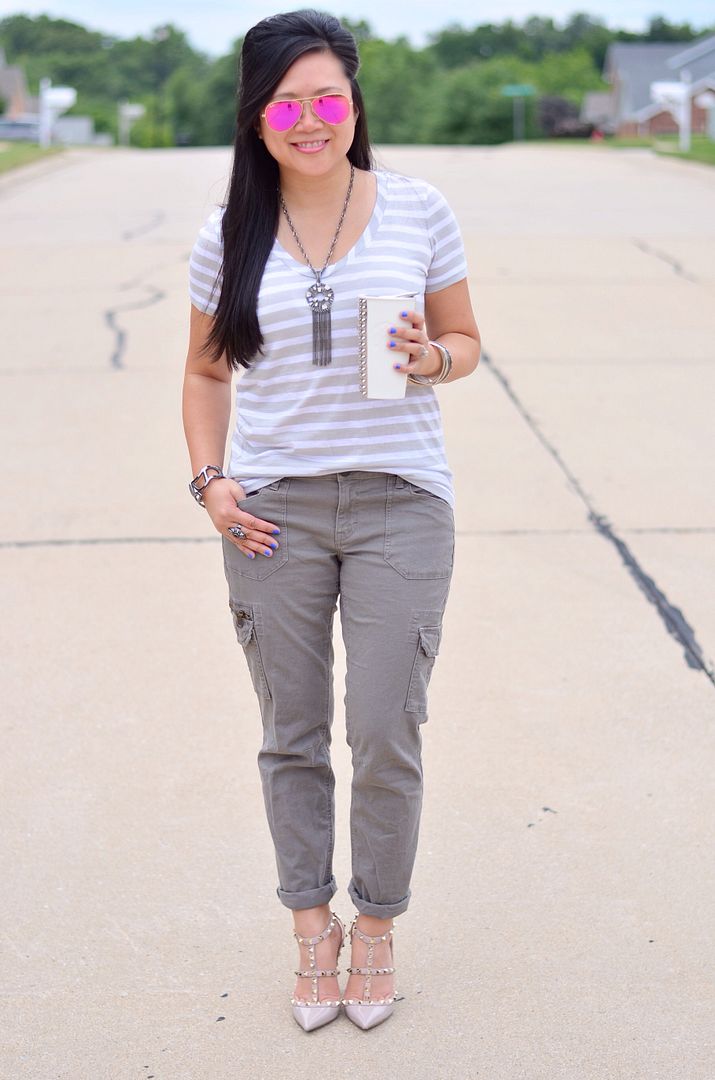 Sunnies: Ray Ban (other colors here) | Necklace: CS Gems (c/o) | Mug: Starbucks (via eBay) | Polish: Essie "Butler Please" | Top: Halogen | Bracelets: Express and a random handful of bangles | Bottoms: Express (in darker grey here) | Shoes:
Valentino
Naturally, I had to wear my Rockstud pumps with the mug, duh! I love the way the pumps polish off this outfit nicely. It would have been a much different look had I grabbed my Jack Purcell sneakers instead, eh? The power of a

good high heel!
And as I promised yesterday, this is another of the U-neck slub tees that I am currently obsessing over! I can't speak

more highly of them, and I've been talking myself out of more colors!!!