Summer means easy clothes you can throw on without thought in breathable fabrics and fun colors and prints. Summer means ditching your heels every once in awhile for some fun, flat sandals. Summer means tousled hair gathered into a low side pony. This outfit is the epitome of my summer style.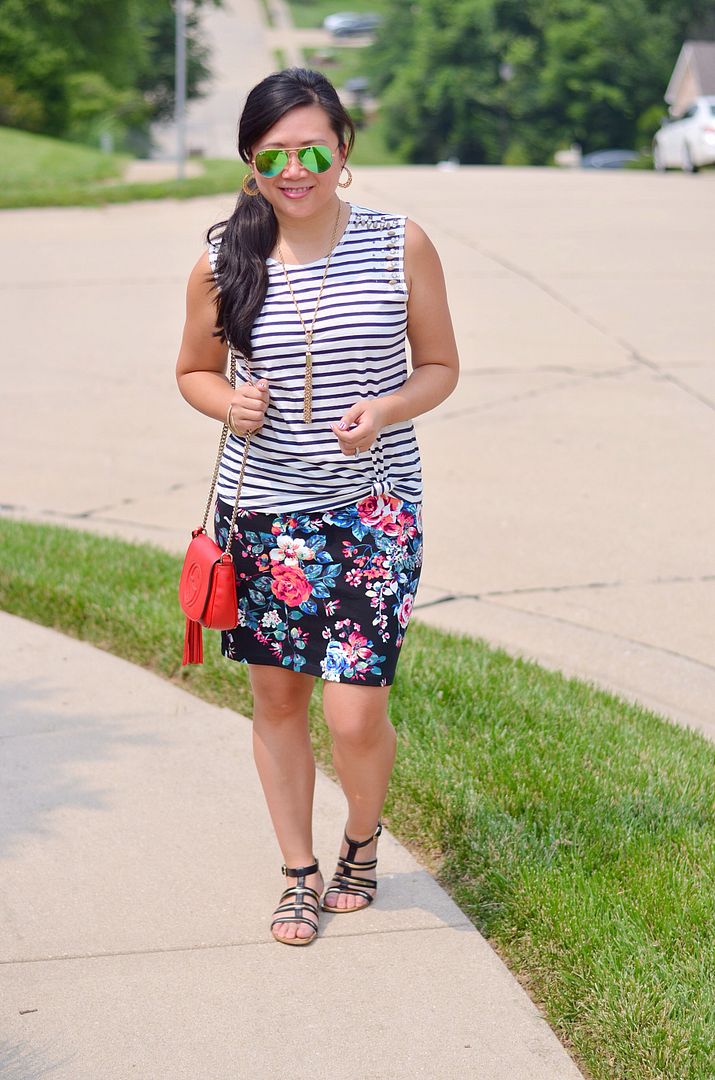 It's hard to believe that it's already July, and even though summer technically just got started, July is already halfway through the summer to me! Ok, ok, perhaps I should view this situation with the glass half full.
The husband and I haven't even planned our vacation this year yet. We need to use points from his parents' timeshare, but just need to pick a place already. My criteria really isn't that tough - I just want a beach and a clean bed to sleep in. We've done the all-inclusive thing a few times now, but after my trip last year to Jamaica, I'm really wanting to stay somewhere domestic for a change.

SHOP THE LOOK: