Jenna and Rachelle have both taunted me with their love for lace up flats. I've been resisting because flats don't seem to work as well for me - they always tear up my feet, and I ended up getting rid of the majority of them in my collection. But after going two for two with my recently purchased flats (here), I've decided to give flats another go. These Topshop flats seem to come in and out of stock in black so the second I saw them available, I ordered them without hesitation. It's actually Jenna who discovered they were back then texted me and I ordered them on a plane right before take off! Shopping is serious business, folks!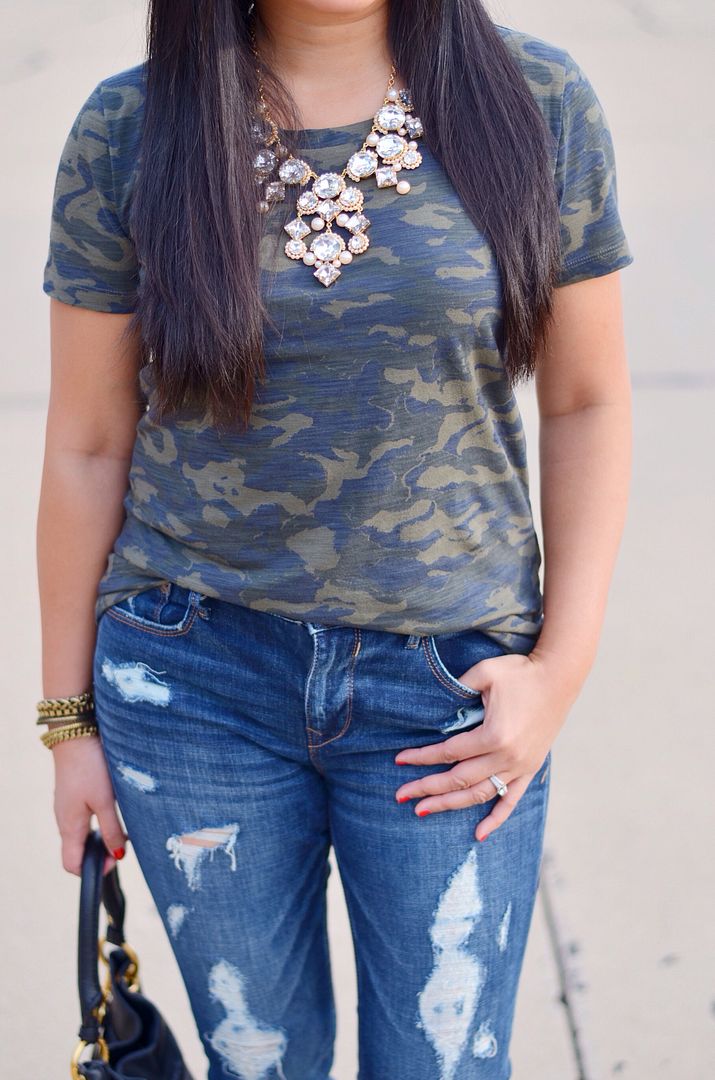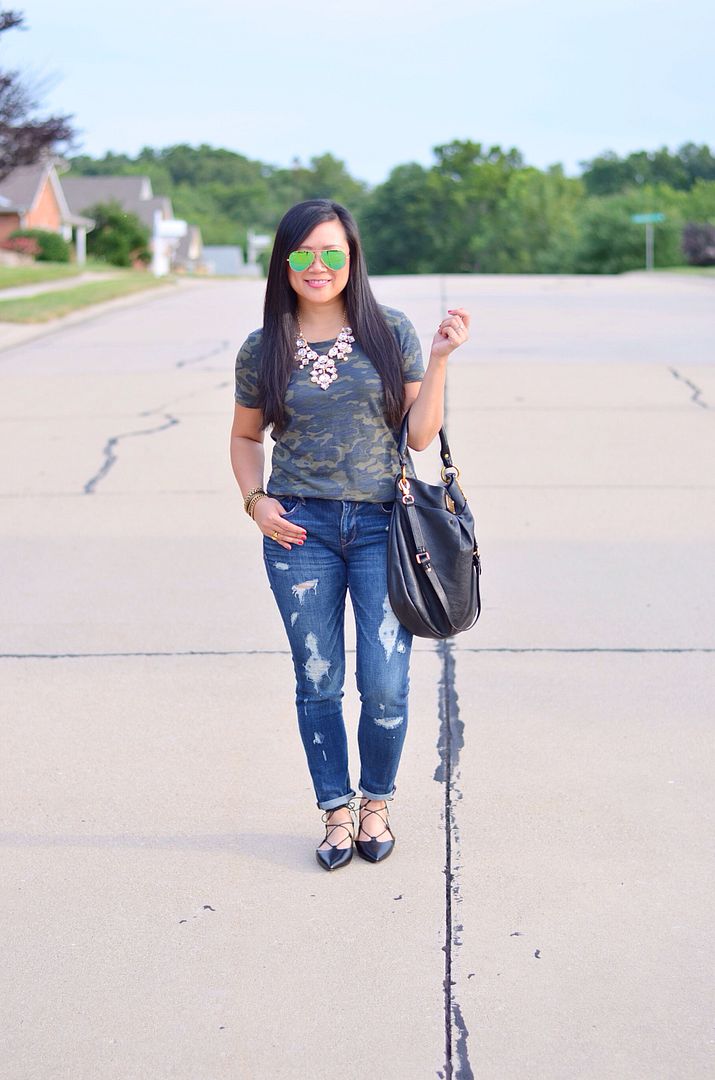 Gosh, I just love them, and they photograph so beautifully! I added some distressed denim and a boyish camo tee to offset their sweet side. Which, by the way, I had been eyeing this v-neck camo tee from the Anniversary Sale, but a) I couldn't bring myself to pay $79 for it and b) it's out of
stock anyway so even if I found the courage, it's long gone. I was doing some last minute shopping on Saturday for the bachelorette party this weekend, and snatched up this tee at Target for a whopping $9. Looking at these photos, I would probably skip a partial tuck next time or simply wear some low rise jeans vs. these mid rise. My torso just looks a little short in these photos and doesn't do this tee its justice!

SHOP THE LOOK: