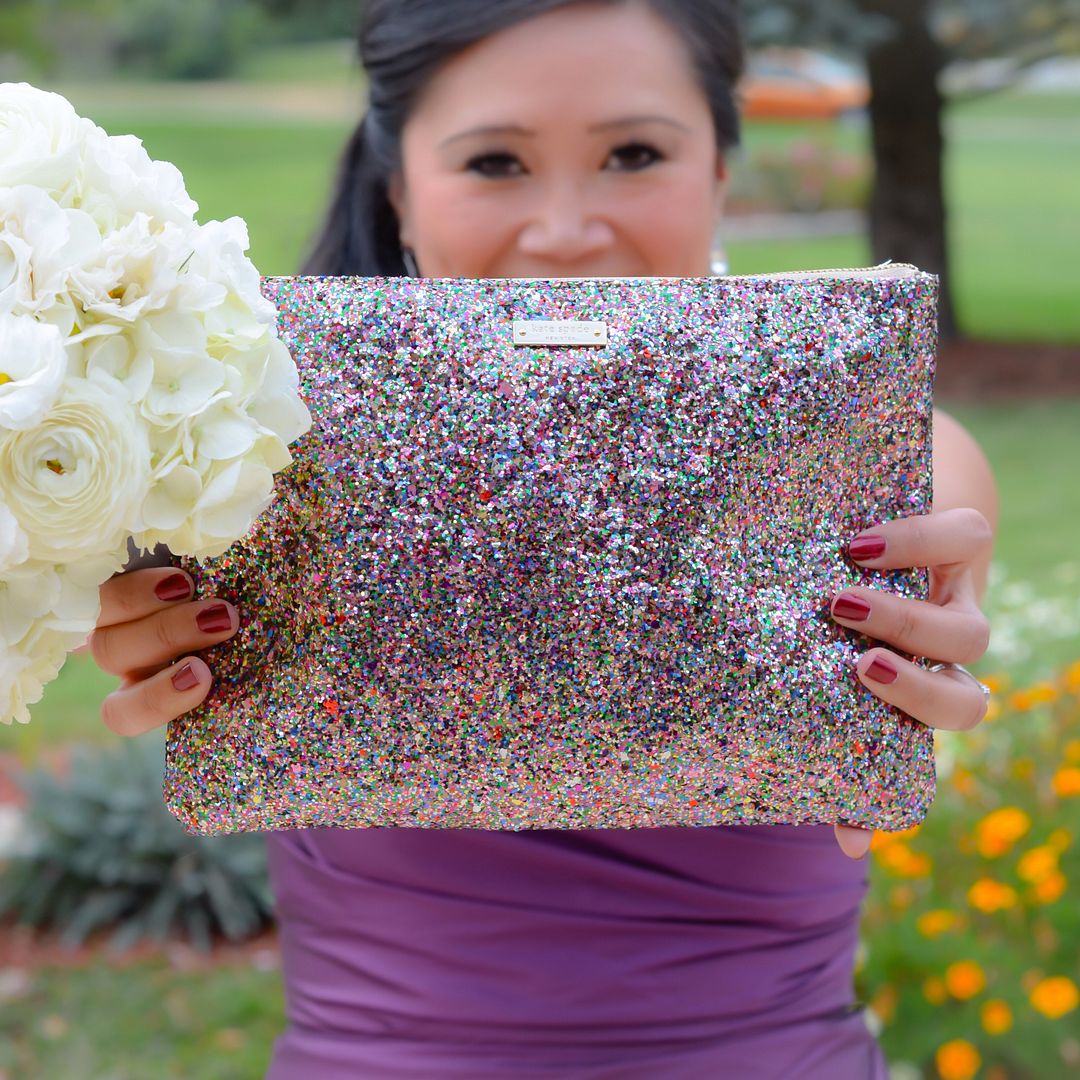 Well, this weekend was every bit as busy and exhausting as I expected it to be! But it was so so much fun! I thought I would go ahead and share the details of our
bridesmaids dresses because they were just too perfect. On top of that, the bride gifted us the most adorable glitter clutches, and if that wasn't good in and of itself, she gave me the green light to wear my matching heels! (The original plan was to wear silver shoes.)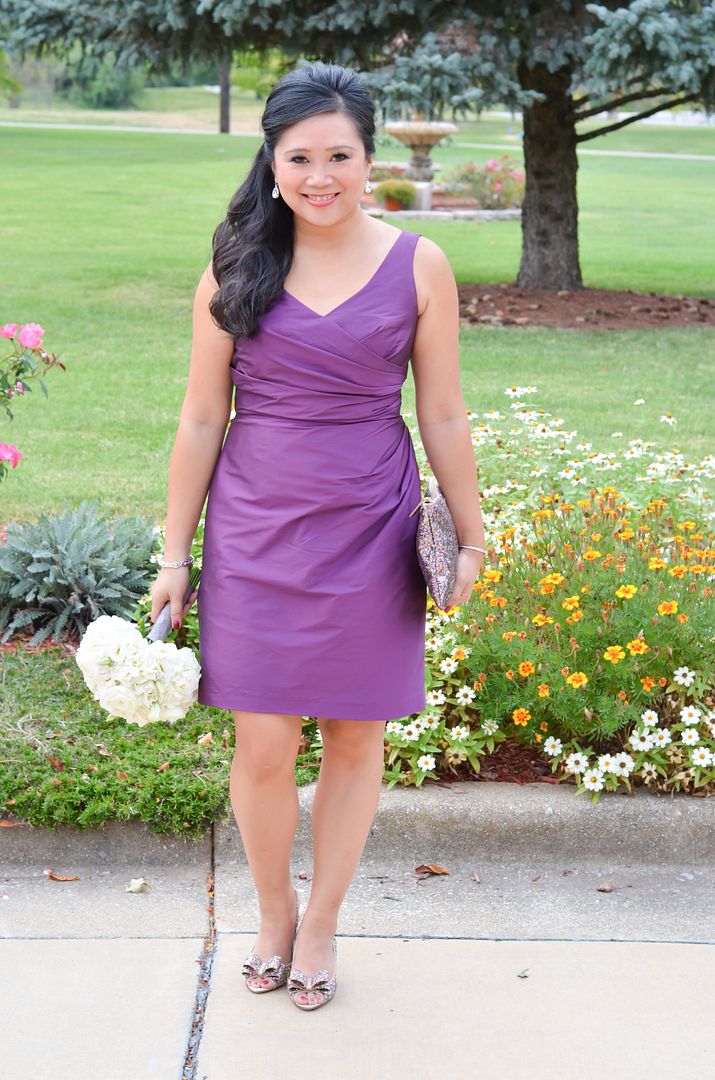 (our exact color is Italian Plum, but "Majestic" is a similar color)
My measurements: Height: 5'-2" | Bust 34" | Waist 28" | Hips: 36"
Alterations done by Sue's Alterations in Maryville, IL: I ordered a size 8, and the required alterations were: straps taken up about an inch, dress taken out from underarm to top of hips about 3/4" each side (I could zip it but would not have been able to eat!), length taken up about 3"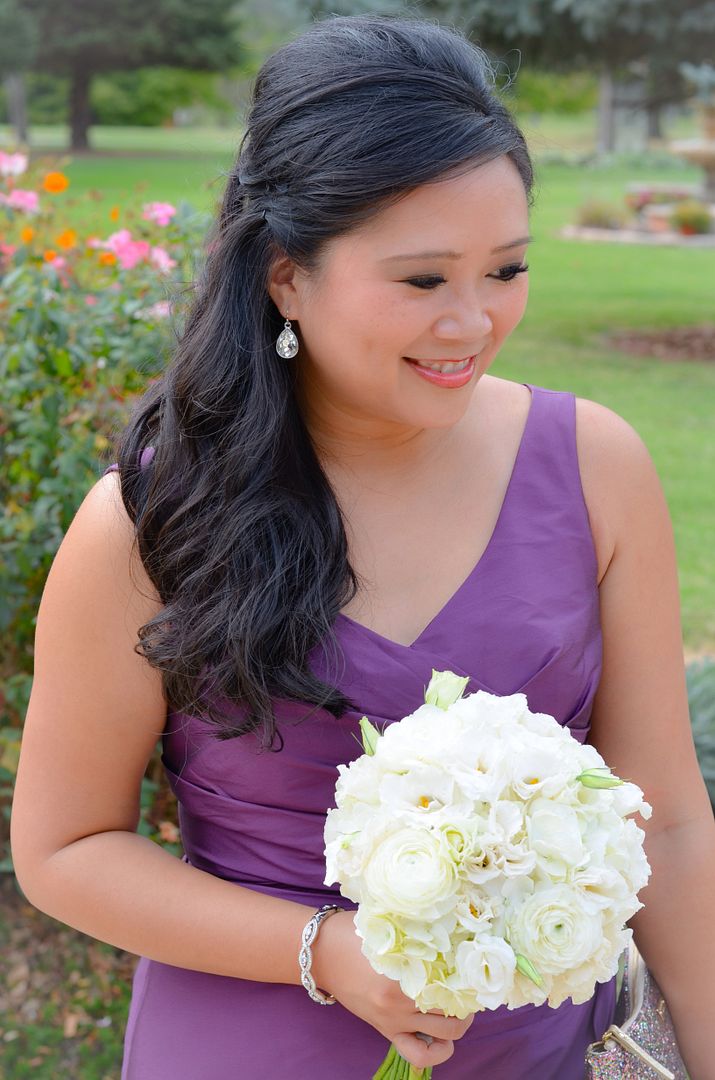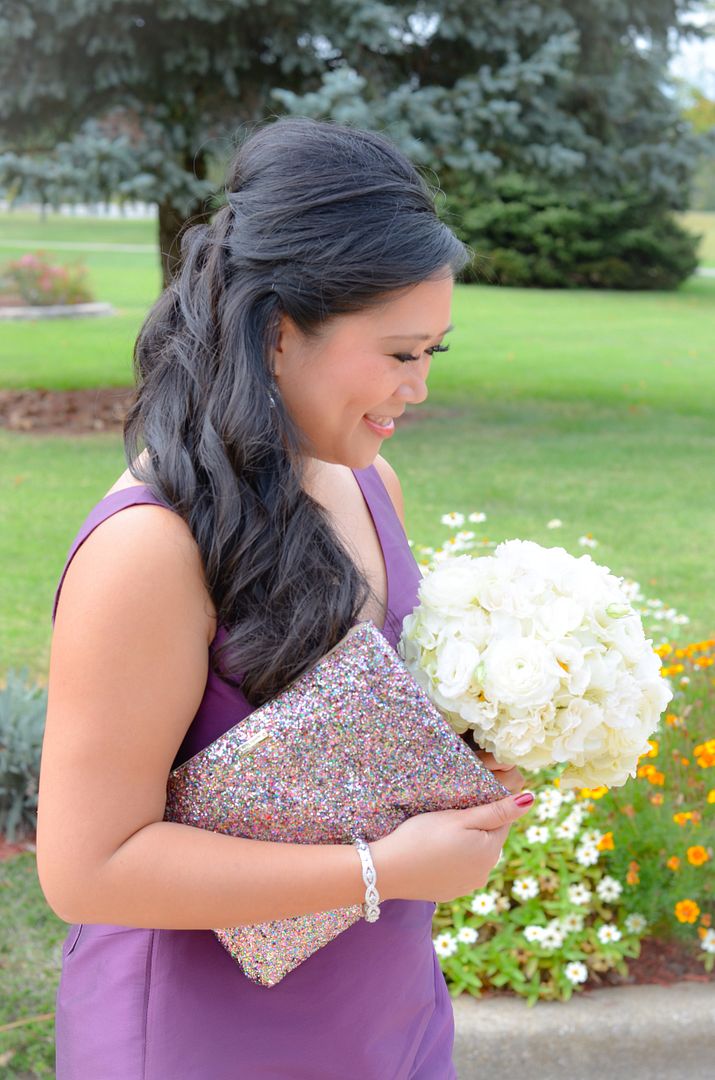 Hair: Curled at Treo, pinned myself | Lash Extensions: Salon Whimz | Sunless tanner: St. Tropez | Polish: Sinful Colors "Merlot"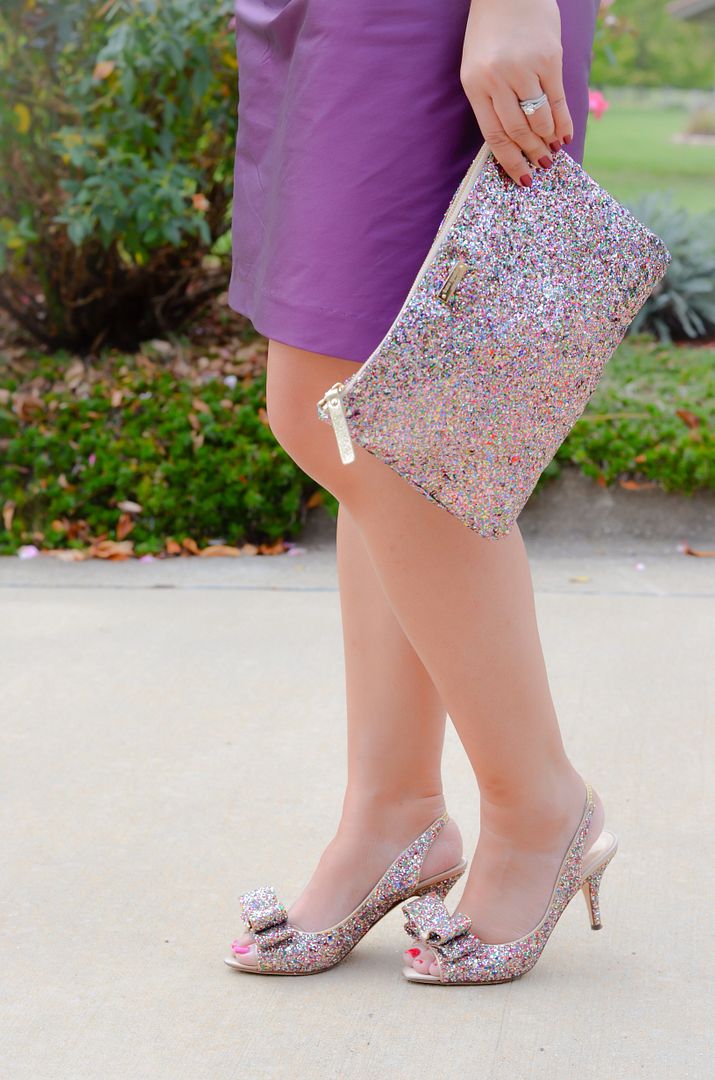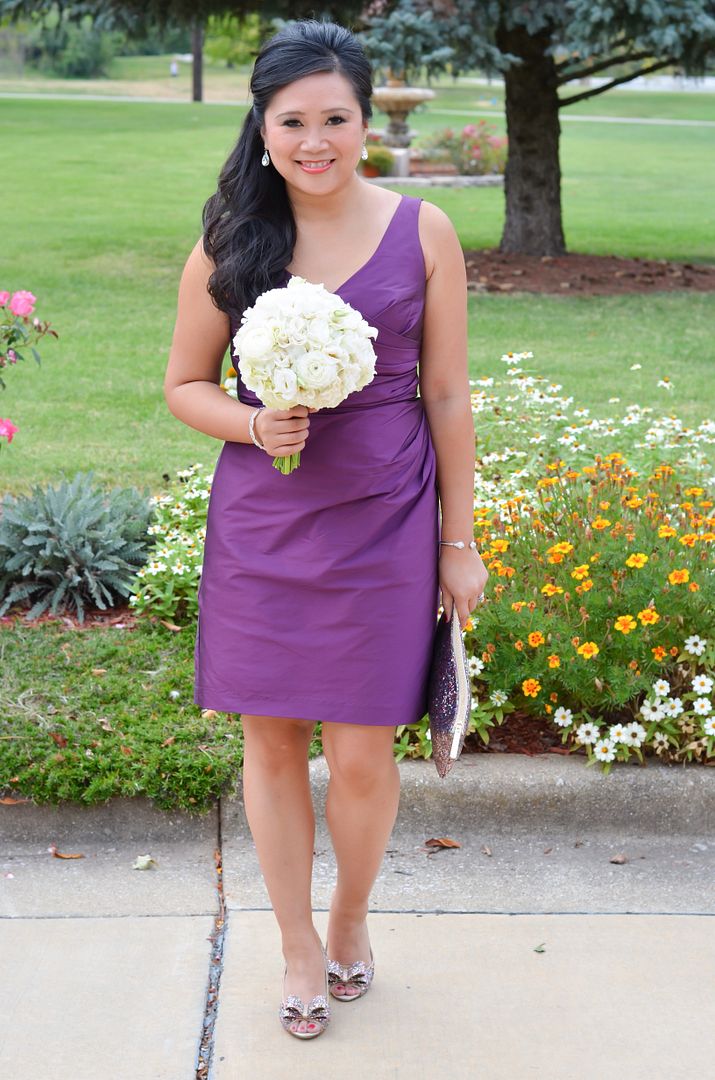 I had no idea what I wanted to do with my hair. I really just wanted it to be down and curled, but there were talks about it getting windy later in the afternoon and I didn't want to have to stress about it falling during photos. So, I decided to do long cascading curls pinned to the side and teased at the crown a bit. It felt pretty loose when I left the salon, so I ended up just completing re-pinning it myself before I got dressed.
If you followed along on Snapchat, I apologize for all my scream singing. I always like (and dread) watching my snaps the next day to help remind me of what transpired the evening before. And there was a lot of scream singing that night along with a whole soliloquy about my love for the Cupid Shuffle. Ha!
I'm a bit behind on posts for the week - I do have the rehearsal dinner outfit and some other goodies to share with you this week, but I'm skipping my post tomorrow since tonight I will be at the Taylor Swift concert! Have a great week!!!

SHOP THE LOOK: