Happy Thanksgiving week! Now that the holidays are upon us, I've got all things sparkly on the brain! I've been wanting a pair of leggings like these for awhile but not all sequin leggings are created equal! I have this pair that are more like joggers, but I've been hunting for a true legging style. Express posted these leggings on their Snapchat before they were released, and I stalked their website (even more so than usual) until they were available! I'm glad I ordered them when I did because they're no longer available online and listed as "in store only." I'm sorry to tease you with them, but hopefully you can find them in store while you are Black Friday shopping. They are seriously amazing and I certainly plan to wear them to a holiday gathering or two.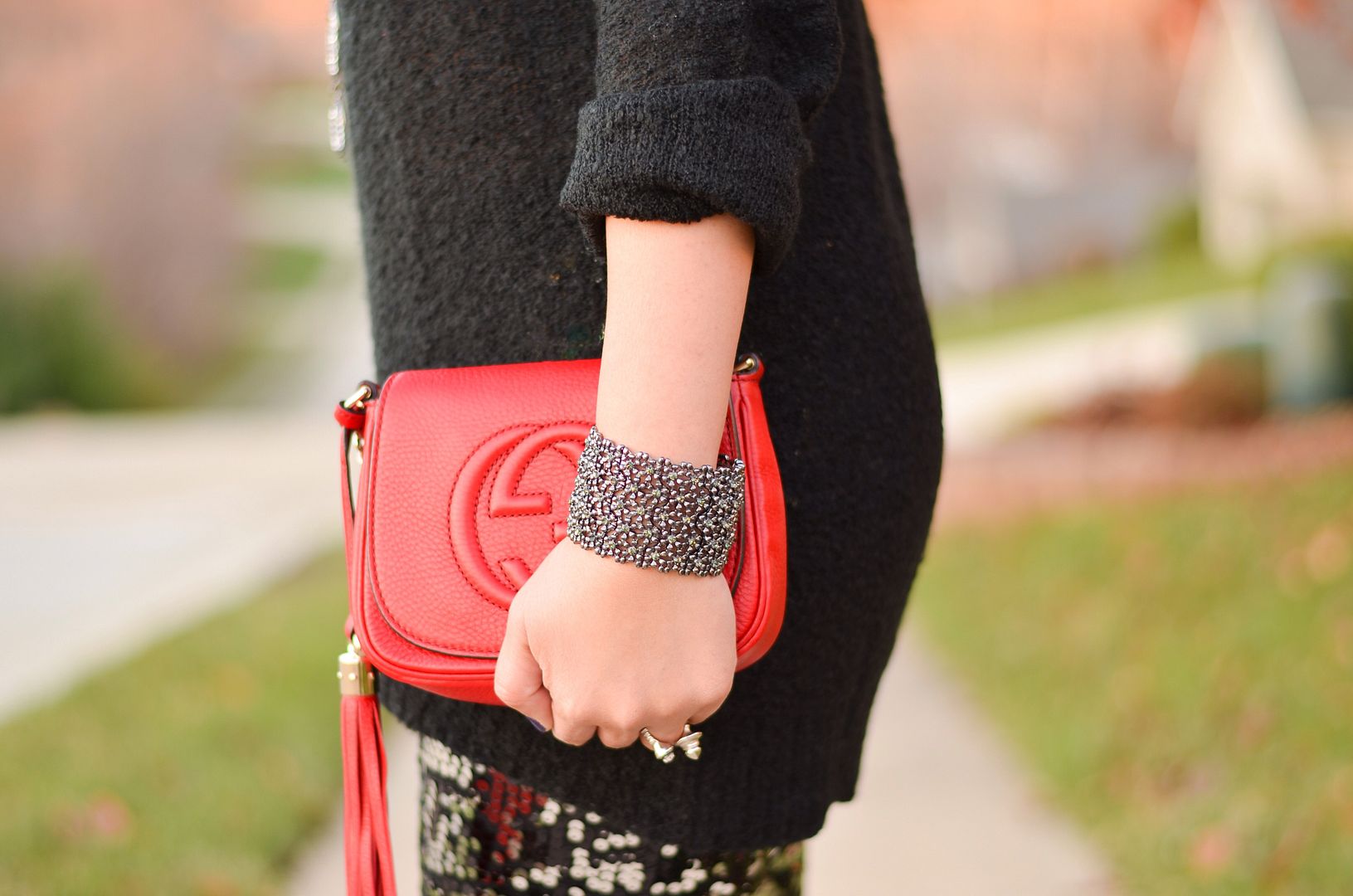 We are staying in town for Thanksgiving this year and spending it with the husband's family. It's pretty low key - we've been eating lunch at the same restaurant for the last three years or so and then spend the rest of the day in a food coma before we eat again in the evening. I truly just like to think of all the eating as carb-loading for Black Friday shopping! I have a date again this year with Jenna, and I can't wait!
I'm also just excited for the long weekend in general so I can catch up on life a little. My closet room is a nightmare and I am long overdue for a purge! I'd like to get that out of the way so I can then start focusing on holiday shopping and regrouping for the new year! Holy crap, where has 2015 gone?
This week will be an abbreviated posting week for me, but I'll be sure to share some Black Fridayweek sale stuff regardless! Follow along on Snapchat if you'd like real time updates! My handle is the same as my Instagram - carylee07. Have a happy Thanksgiving!!!

SHOP THE LOOK: